Welcome to Ditch the Wheat! Before you view the recipe I need to make sure you are aware of this. I hear it all the time... You're asking me to give up bread... Even my type 2 diabetic neighbour refuses to give up bread... There's so many reasons to ditch the bread: - gluten - GMO wheat - simple carbs (that cause weight gain) BUT it's so comforting to bite into a soft piece of bread smeared with butter. What if I told you there's bread you can eat that is Paleo and Keto friendly.
--> CLICK HERE <--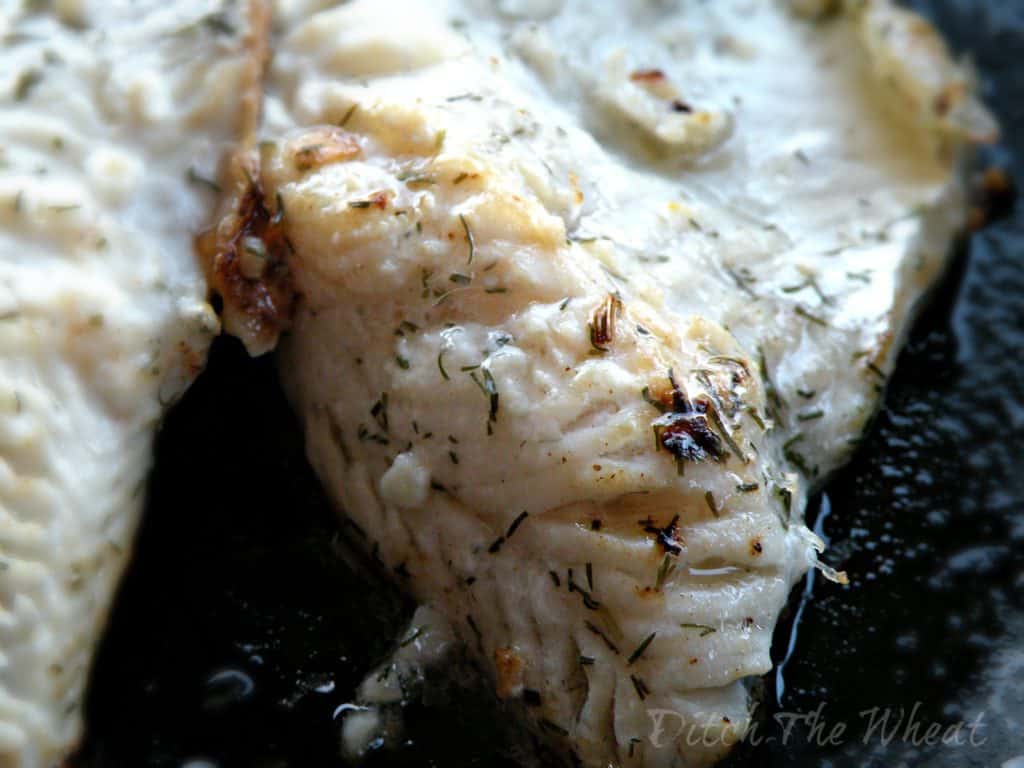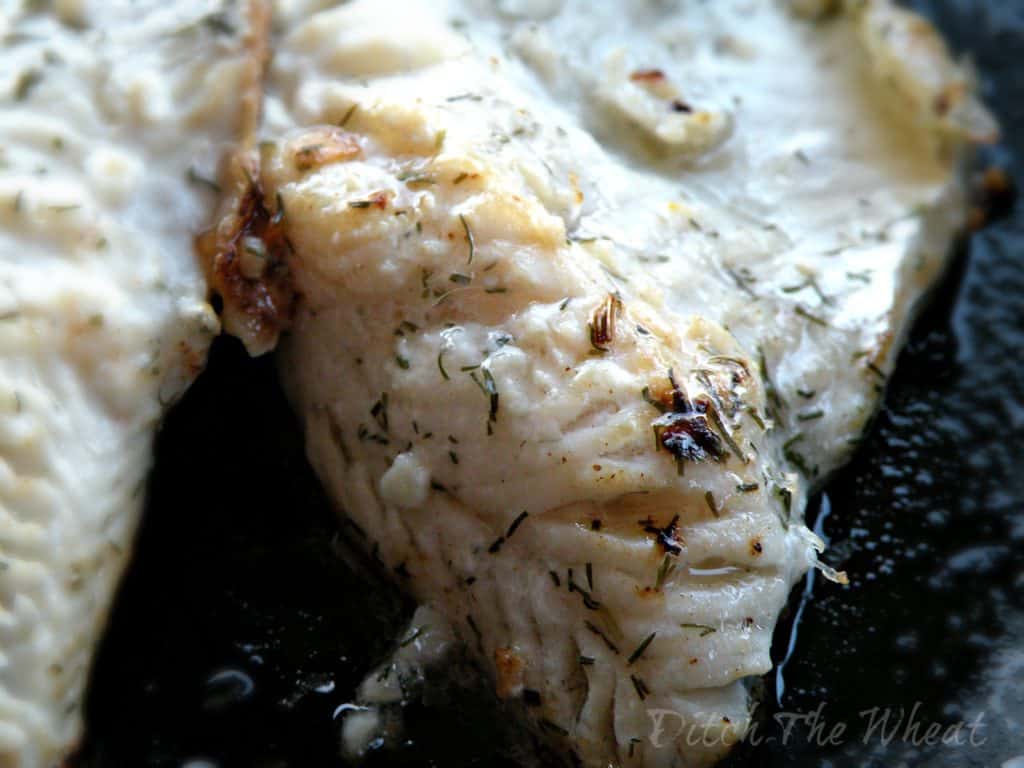 Perch was for dinner and honestly I don't like white fish.  Sorry, but it is so plain tasting that I just don't like it.  I prefer a fresh piece of salmon.  If I have to eat white fish, Halibut is a great choice.  Dinner was perch….  I had to make the best of it.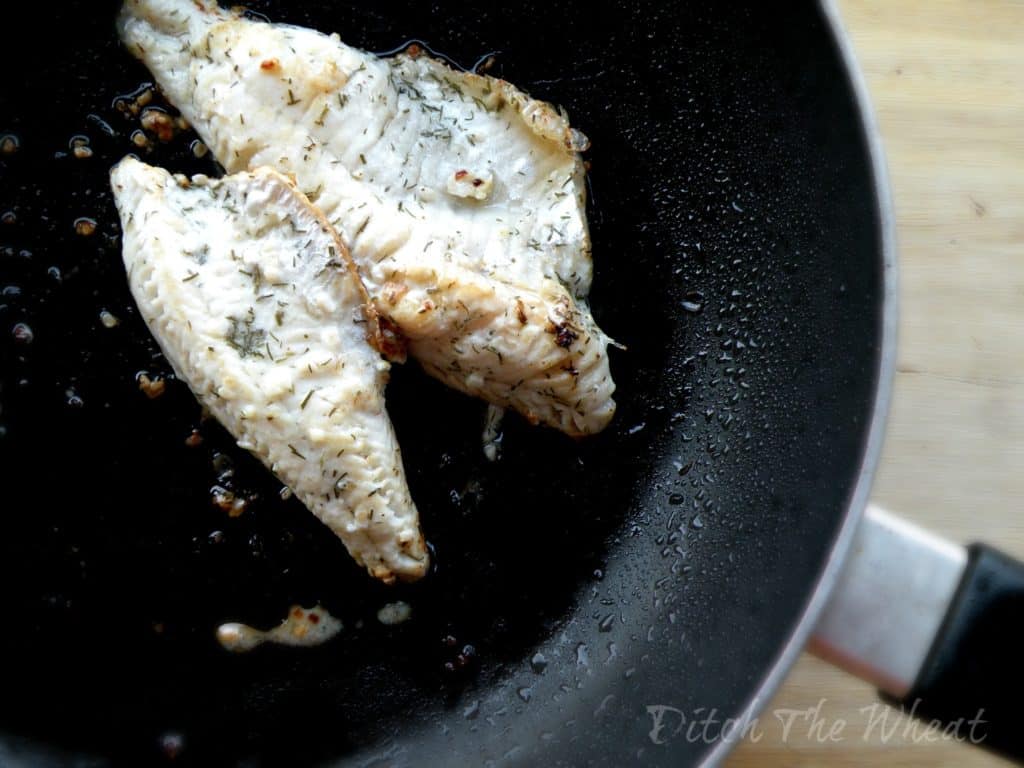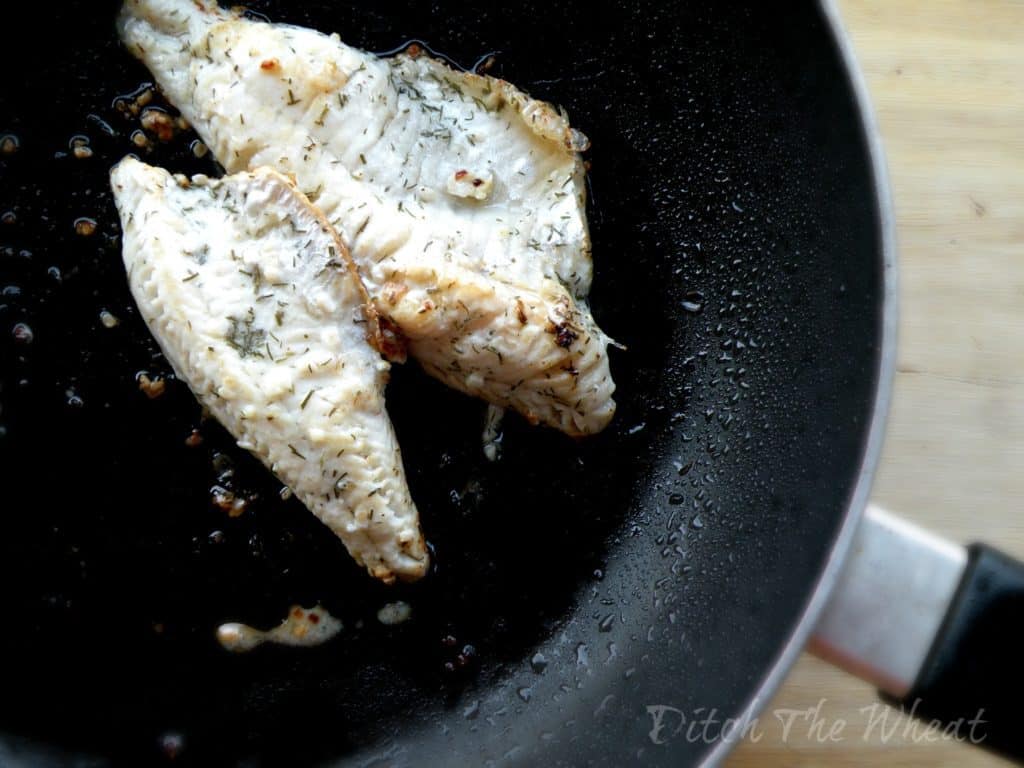 I usually saute scallops in a garlic, lemon, butter sauce so I felt that I would do something similar with perch.  Instead of focusing on a butter taste I used dill.  Perch is so plain tasting it needed lots of flavour!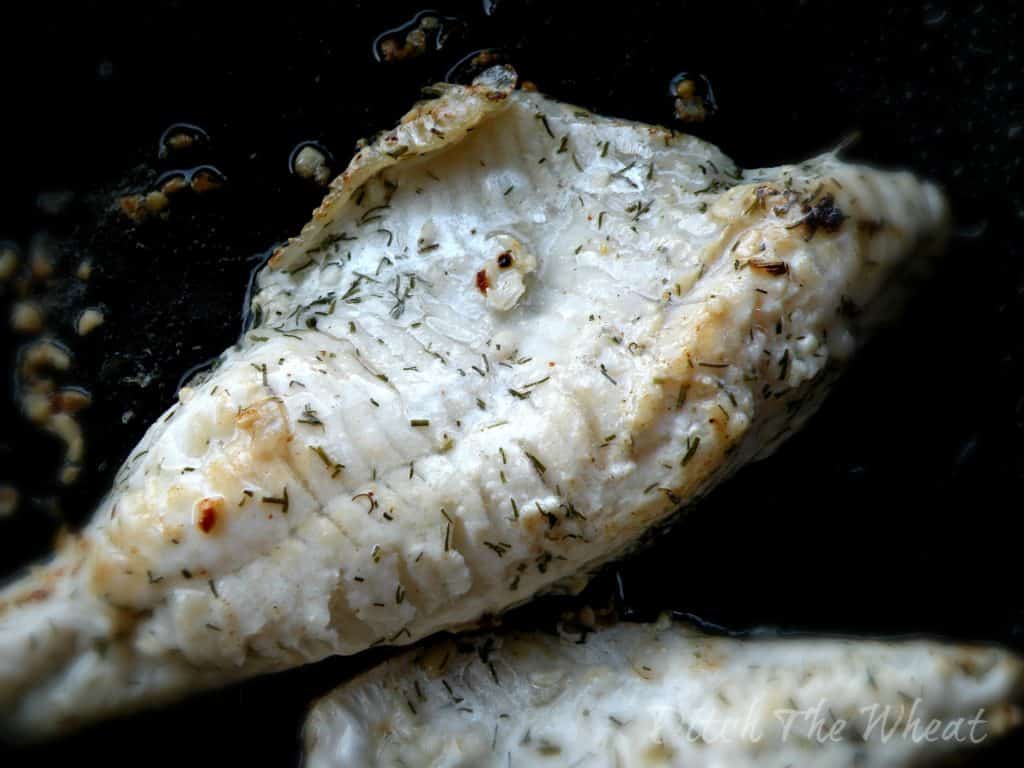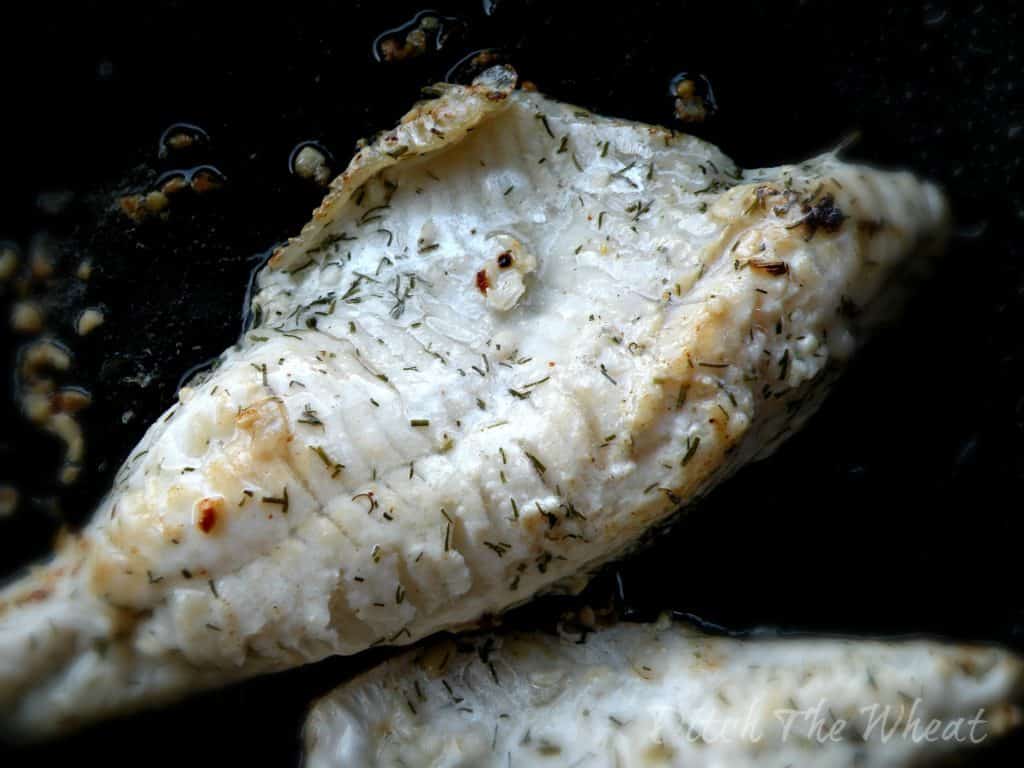 I sprinkled dill, salt, lemon juice, and garlic all over this perch.  It tasted pretty good!

Garlic Dill Perch
Author: Carol Lovett
Recipe type: Dinner
Instructions
Put some olive oil in a frying pan. Turn it to medium.
In a bowl, place your pieces of fish.
Sprinkle dill, salt and garlic all over the fish.
Place the fish in the heated frying pan and pour a little lemon juice over the fish.
Flip the fish once. Cook until the fish is flaky.
Notes
Sorry, the quantities are unknown. I threw the dinner together without measuring quantities.
Enjoy,
PSssTTTT ~ I also want you to know about the KETO Bread Cookbook. You can eat bread that is Paleo and Keto friendly.
--> CLICK HERE <--
How do you like your fish?