Welcome to Ditch the Wheat! Before you view the recipe I need to make sure you are aware of this. I hear it all the time... You're asking me to give up bread... Even my type 2 diabetic neighbour refuses to give up bread... There's so many reasons to ditch the bread: - gluten - GMO wheat - simple carbs (that cause weight gain) BUT it's so comforting to bite into a soft piece of bread smeared with butter. What if I told you there's bread you can eat that is Paleo and Keto friendly.
--> CLICK HERE <--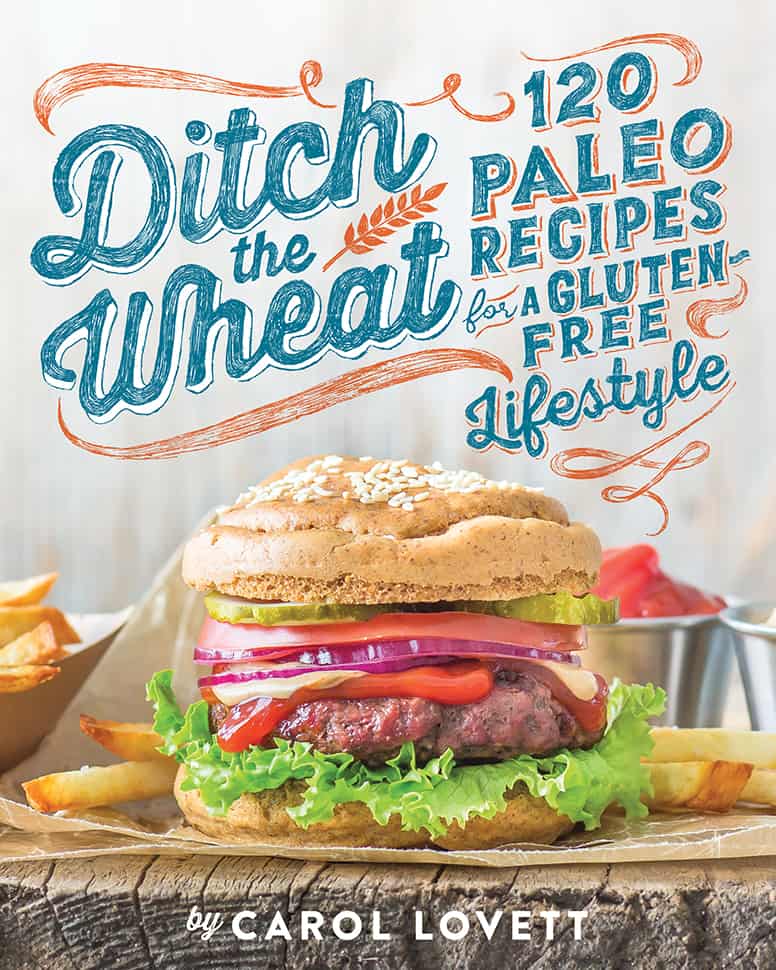 I finally have my cookbook, Ditch the Wheat, in my hands!  It feels great after two long years of working on it.
The cookbook releases Feb 23rd, 2016 and you can find it on Amazon here.  I can't wait for all of you start cooking out of it.
But Feb 23rd feels like a long time to wait for a copy so I have a special surprise!!!
I am giving away 3 advance copies of Ditch the Wheat to 3 lucky winners.
All you have to do is share this image on Facebook, Twitter and/or Instagram and include the hashtag #DTWSPOTLIGHT so I can easily find your post.  That's it and you'll be automatically entered to win one copy!!!!
You can share the photo on Facebook here and on Instagram here.
Good luck!!!!
Terms & Conditions:
PSssTTTT ~ I also want you to know about the KETO Bread Cookbook. You can eat bread that is Paleo and Keto friendly.
--> CLICK HERE <--
This contest will end February 15, 2016 at 11:59pm Eastern time.  There are three prizes.  There is one winner per prize and a person is eligible to win only one prize.  The winners will be chosen randomly.  The winners will be announced February 16, 2016 on my blog, Facebook fan page and Instagram.  Winner will have 48 hours to contact me at ditchthewheat@gmail.com with his or her full name, address, and phone number.  No purchase necessary to win.  This contest is only open to readers in United States.