Real Food Fermentation Book Winners
This post contains affiliate links including Amazon affiliate links.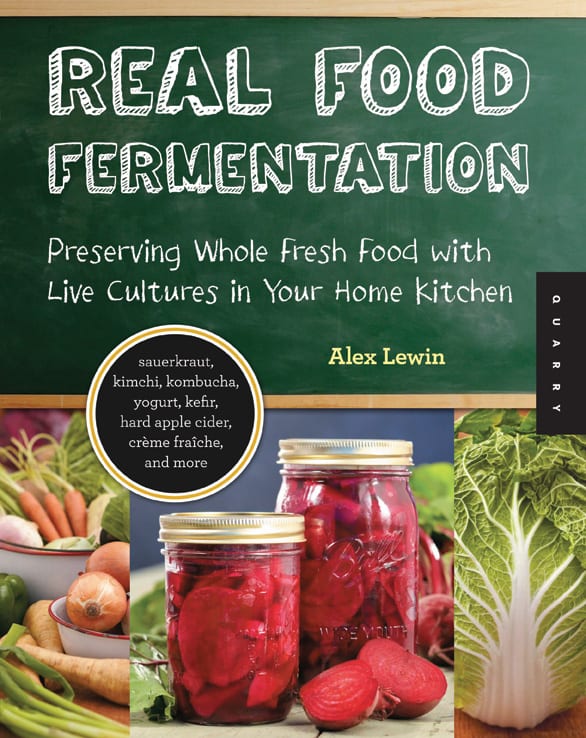 I received a copy of the book, Real Food Fermentation, by Alex Lewin. I did a review of the book on this post. I followed the directions in the book on how to make sauerkraut. It's extremely easy and only involves 2 ingredients. Besides learning how to make sauerkraut I really wanted to learn the art of fermenting. Fermenting provides an endless list of benefits for the body. Here are just a few…
Key Benefits of Fermenting Food – taken from page 35 of the book:
Preserves and sometimes enhances vitamin & enzyme content of food
Healthy alternative to preservative chemical additives (in many of the store bought preserved foods)
Makes nutrients in foods more available to the body
Cuts down on digestive problems caused by some foods (if you have gut problems you need some fermented foods)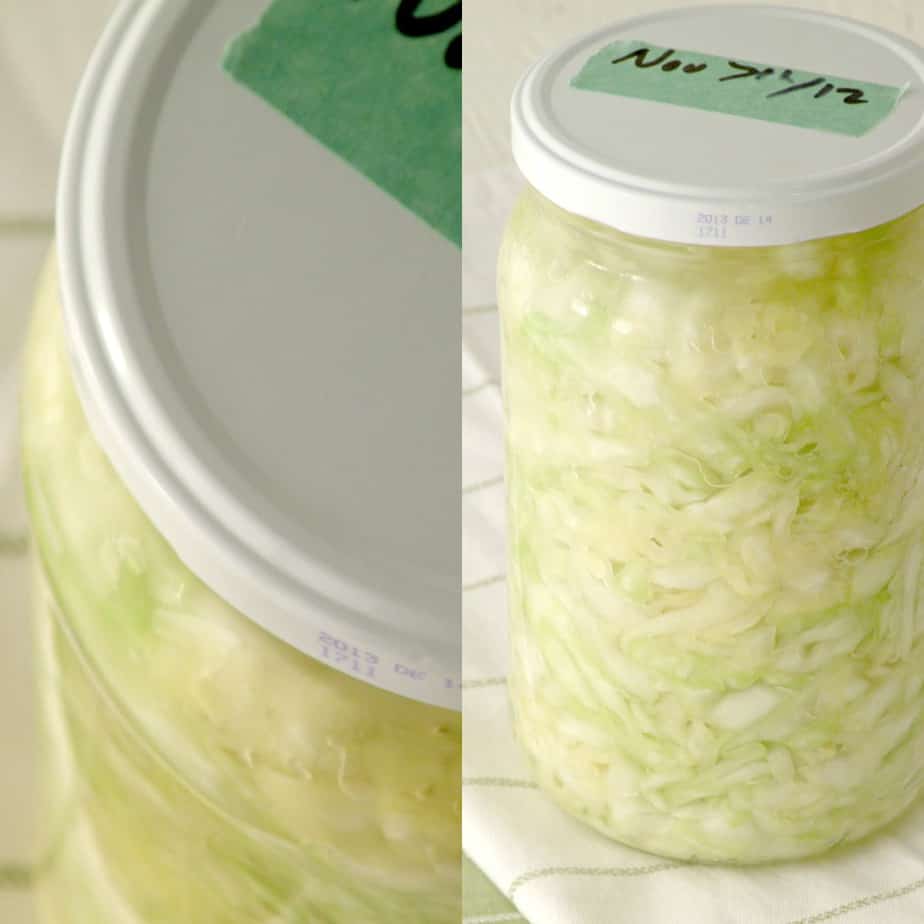 Here is a recent picture of my sauerkraut that I started fermenting on Nov 7th. I was surprised that I was able to make the recipe in less than 30 minutes. The hardest part was getting all the cabbage in the jar. I wasn't sure if fermenting would cause "unwanted" smells throughout the house. So far, no smells! It's neat to open the jar and peek at the contents. Alex recommends this. I've been peeking daily. There are little bubbles, the water level is staying constant and it's beginning to have a subtle sauerkraut taste.
If you are curious about learning fermenting the book is on sale on Amazon for $14.73 (Normally $24.99). Learn fermenting with me! The book is truly worth every penny. We can chat on twitter while we sip our homemade kombucha.
Two people get the honour of winning this book courtesy of Alex and his publisher.
Congratulations Melodie & Karen!!!
Both winners have been contacted and are very excited.
Thank you for participating, commenting and sharing this giveaway.
DISCLOSURE: Not intended for the treatment or prevention of disease, nor as a substitute for medical treatment, nor as an alternative to medical advice. Use of recommendations is at the choice and risk of the reader. Ditch the Wheat is a participant in the Amazon Services LLC Associates Program. As an Amazon Associate I earn from qualifying purchases. I may receive monetary compensation or other types of remuneration for my endorsement, recommendation, testimonial and/or link to any products or services from this blog. I only endorse products that I believe in.
Carol Lovett is the founder of Ditch the Wheat and a Globe and Mail bestselling author of the cookbook, Ditch the Wheat. She has been eating gluten free since 2010. She loves all things food, natural living, and spiritual. She's also a reiki master and crystal healer.