Is Rice Paper Gluten Free? Maybe Not!
This post contains affiliate links including Amazon affiliate links.
Is rice paper gluten free? If you're on a gluten free diet, you may be wondering what you can eat. This thin, translucent paper that spring rolls are made from, is a popular ingredient in Vietnamese cuisine.
What is rice paper?
There are actually two types of rice paper. One is for writing on and one is for eating. Rice paper that is meant for eating is a paper-thin translucent sheet that is round.
Rice paper ingredients
Rice paper is made of white rice flour, tapioca flour, salt, and water. These simple ingredients are combined together to make rice paper.
How is rice paper made?
First, rice is ground with water to make a slurry. The rice batter is spread over a wide pot of boiling water. The rice sheet is steamed.
Then the rice paper is cooled on a rack and finally dried in the hot sun. (source)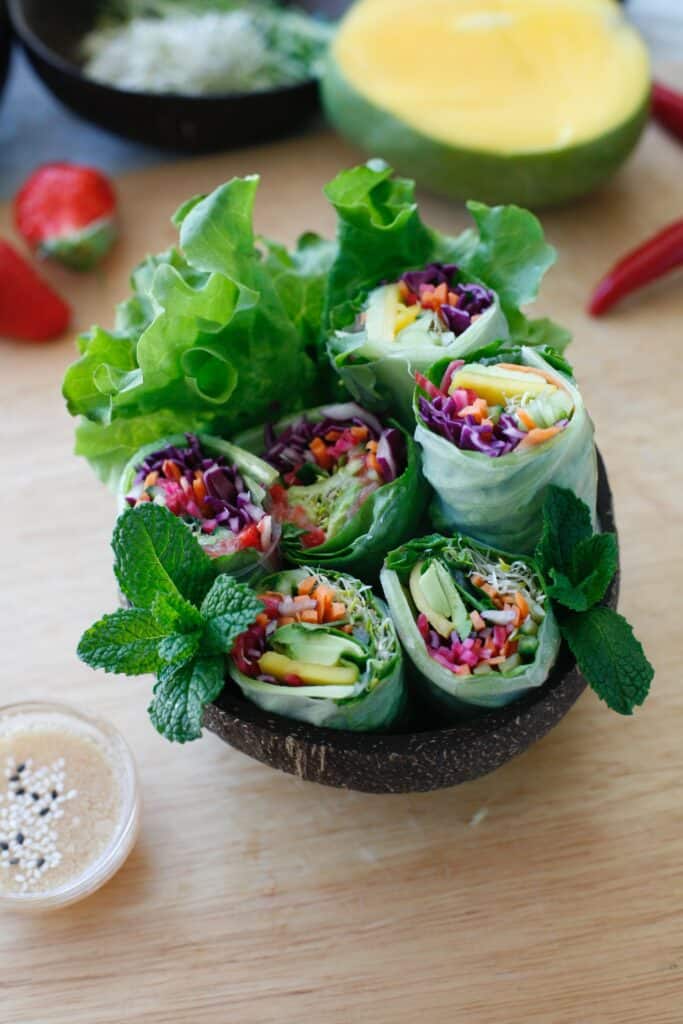 Is rice paper gluten free?
Yes, technically rice paper is gluten free based on the ingredients used to make it. Here's the problem, cross-contamination, and cheap manufacturing procedures.
If the rice paper is made in a factory that is making something that contains gluten-containing grains (flour, barley, rye, or triticale) then it is possible for the rice paper to become contaminated.
Also, I read on a celiac board, a man who was living in Vietnam, where rice paper is made, kept getting glutened by the rice paper he was buying.
Wheat flour, called "bot mi" in Vietnamese, seems to creep into a lot of stuff nowadays. What's more, manufacturers do not feel it is important to list bot mi in the ingredients on a food's packaging unless it is a principle ingredient in the food.

In other words, soy sauces or wraps with just a tiny bit of wheat flour added to add a touch of thickness or pliability are not guaranteed to list the ingredient… Anyway, I love rice paper but have often gotten glutened by it when I have it.

Rwinn21 Celiac.com
What do you use rice paper for?
Rice paper is used to make rolls in Asian recipes and many other recipes. Usually, vegetables and minced meat, or shrimp are wrapped in rice paper and served as a yummy dish.
The most popular dish that uses rice paper is spring rolls.
Here's a list of some other recipes to use rice paper in:
Rice Paper Dumplings
Banana Spring Rolls
Crispy Rice Paper Spring Rolls
Fried Rice Paper Chips
Where to buy rice paper
You can buy rice paper in any major grocery store in the international section. You'll find it close to the nori wraps. You can also buy it online on Amazon.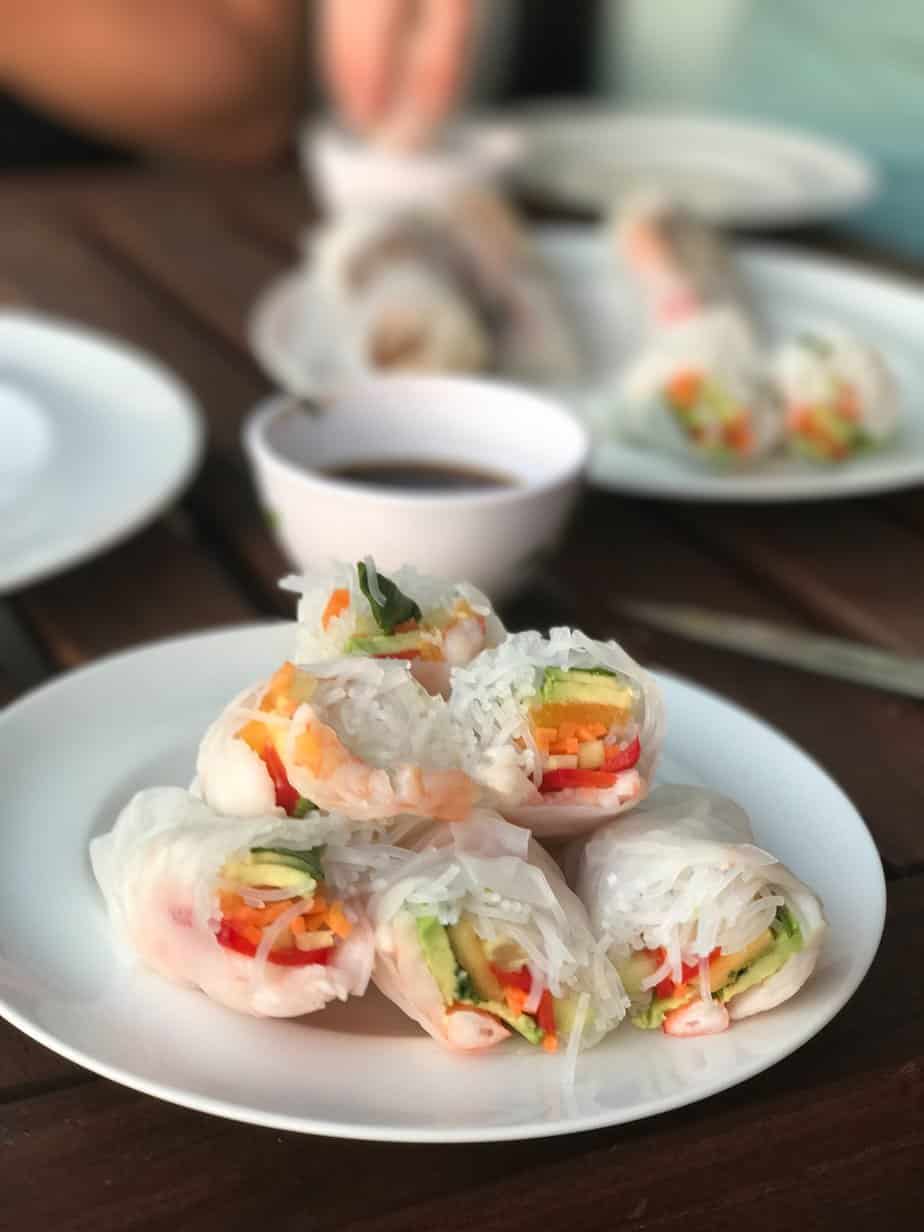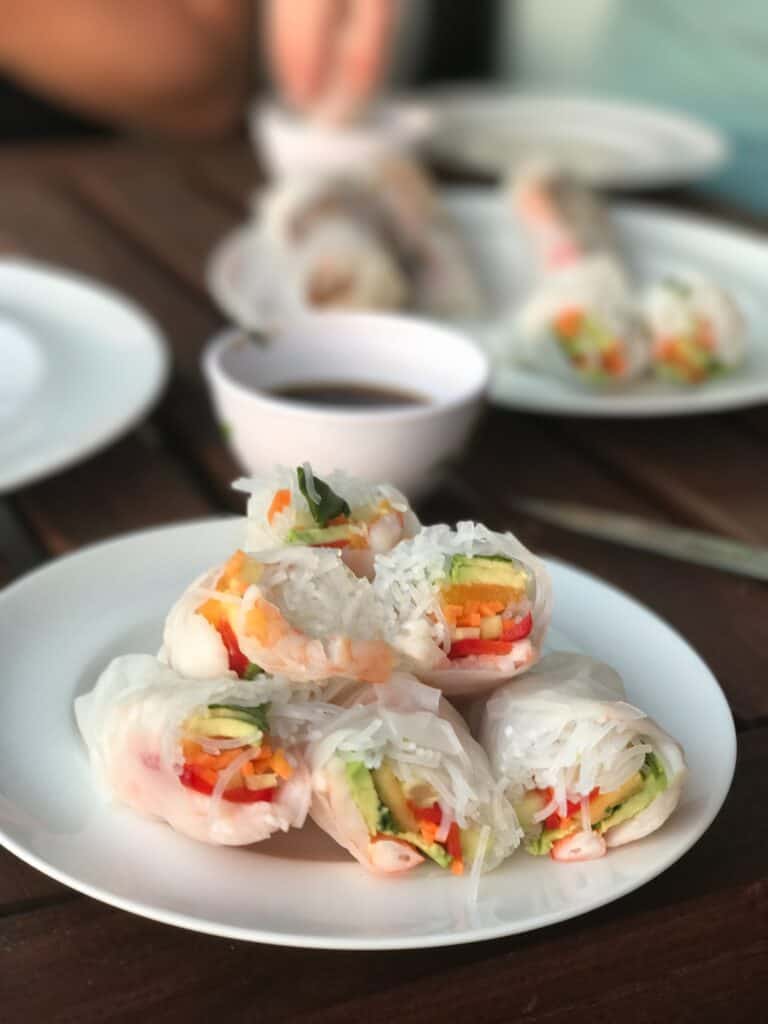 Gluten free rice paper brands
The label on all of these products says gluten free but they are not certified gluten free.
Rice paper substitute
Cabbage leaves and collard greens make great rice paper substitutes. Use large green or purple cabbage leaves and place them in boiling water for a few minutes.
Then dry them and use them just like rice paper to make a spring roll. They are so delicious. You can also dip them into sauces like peanut sauces.
Clean the collard greens and remove the stem and then wrap them just like a spring roll.
If you like rice paper and you eat gluten free, you can keep including it in your diet. I love making crispy rice paper dumplings using the rice paper I buy at my local grocery store.
Are you curious about what food is gluten free?
DISCLOSURE: Not intended for the treatment or prevention of disease, nor as a substitute for medical treatment, nor as an alternative to medical advice. Use of recommendations is at the choice and risk of the reader. Ditch the Wheat is a participant in the Amazon Services LLC Associates Program. As an Amazon Associate I earn from qualifying purchases. I may receive monetary compensation or other types of remuneration for my endorsement, recommendation, testimonial and/or link to any products or services from this blog. I only endorse products that I believe in.
Carol Lovett is the founder of Ditch the Wheat and a Globe and Mail bestselling author of the cookbook, Ditch the Wheat. She has been eating gluten free since 2010. She loves all things food, natural living, and spiritual. She's also a reiki master and crystal healer.