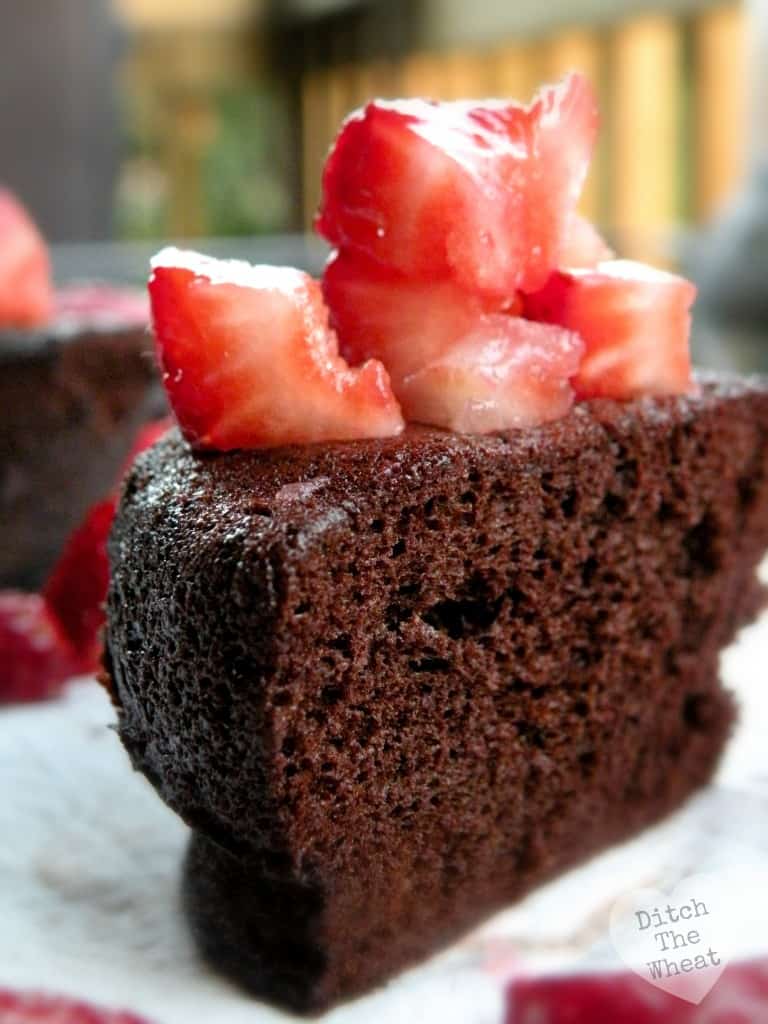 I'm guest posting at Oh Cake!!!!!  You get to see the yummy chocolate cupcake recipe I teased you with on Facebook.  Ohhhh and another surprise!  I've been working on a cookbook for months now!  It is 2/3rds done and this is one of the recipes:D  I'll keep you updated on the progress.  The theme of the book is low carb, gluten free treats.  I'm soooo excited to see what the cover art looks like and the final book.
Hop on over to Jessica's blog, Oh Cake to read the post.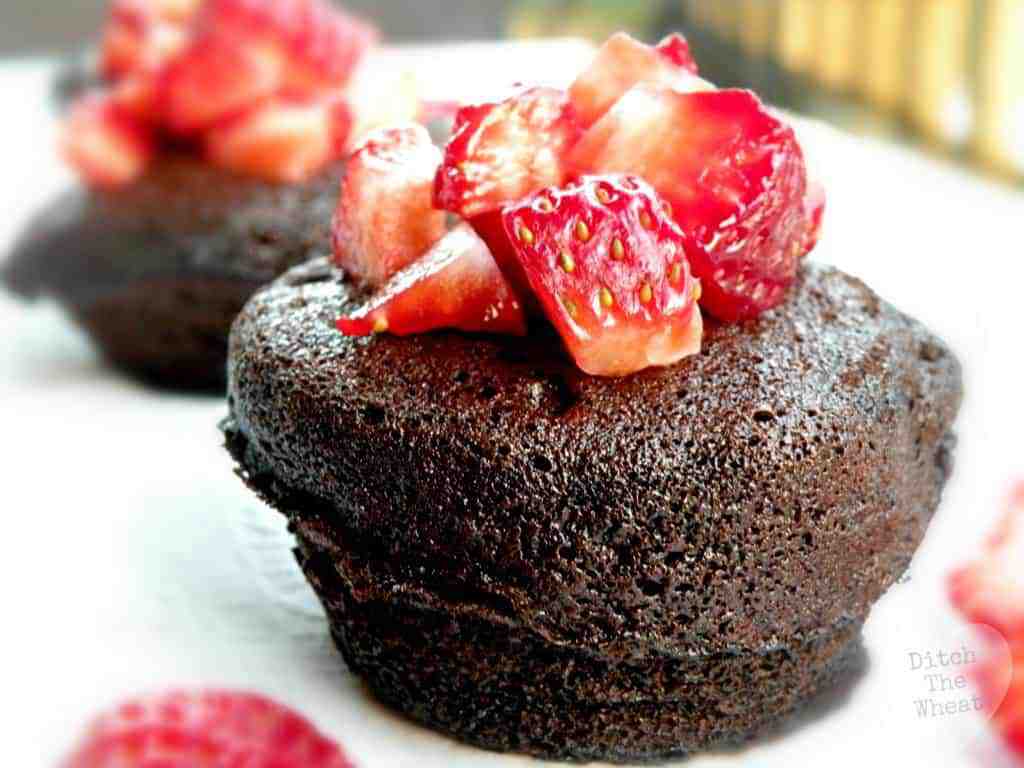 This is a delicious 4 ingredient gluten free and low carb cupcake.  I wanted to provide you with something that did not require any special ingredients or skills.  The cupcake will probably be the fastest cupcake you have ever made.  Drum roll….. 1 minute to bake.  Best of all if you love to bake you probably have the ingredients in your pantry right now.  Let's get started making what I call the 1 Minute Flourless Chocolate Cupcake.

1 MINUTE FLOURLESS CHOCOLATE CUPCAKE (LC, GF)
Ingredients
Instructions
In a bowl mix together the egg, cocoa powder, and sweetener. Lastly add the baking soda and mix.
Pour the batter into microwavable silicone cupcake liners, or 1 medium bowl (to make a small cake), or 3 small bowls (to make it cupcake size), people often use a coffee mug too. I found that one batch made 3 cupcakes. *If you are using bowls or a coffee mug you should lightly grease the inside with butter, coconut oil, or your preferred cooking fat.
Microwave all three cupcakes at once for 1 minute or until baked. *Note, the batter will rise very high at first and then deflate as it is finished baking.
Test the cupcakes for doneness by inserting a toothpick in the middle. If the toothpick comes out clean it is finished, if not microwave for a few more seconds.
Eat!
If you love snacks like this I have two cookbooks you really need to check out asap!  Indulge, for all your Paleo dessert needs and The Grain-Free Snacker for amazing Paleo snacks!
Enjoy,