Welcome to Ditch the Wheat! Before you view the recipe I need to make sure you are aware of this. I hear it all the time... You're asking me to give up bread... Even my type 2 diabetic neighbour refuses to give up bread... There's so many reasons to ditch the bread: - gluten - GMO wheat - simple carbs (that cause weight gain) BUT it's so comforting to bite into a soft piece of bread smeared with butter. What if I told you there's bread you can eat that is Paleo and Keto friendly.
--> CLICK HERE <--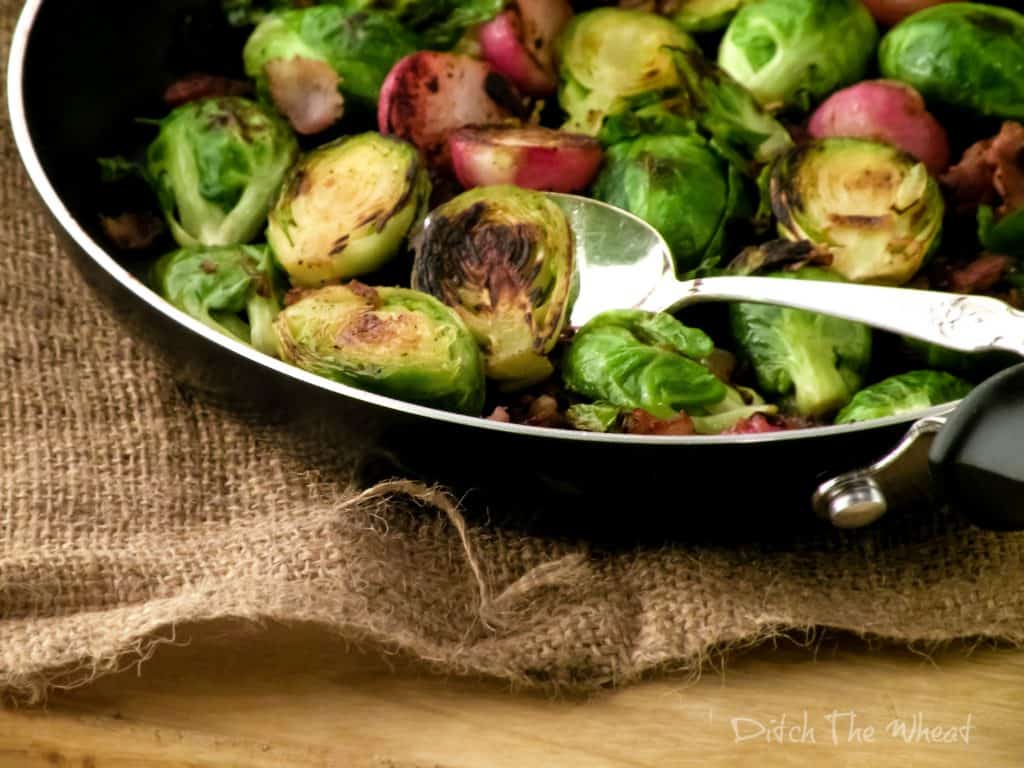 Look away and pretend you didn't see a Teflon frying pan.  I'm working hard to change my habit of frying/sautéing everything in a Teflon frying pan and switching over to a cast iron pan.  So far every day I fry my eggs in the tiniest cast iron frying pan.  It's progress, one meal at a time.
PSssTTTT ~ I also want you to know about the KETO Bread Cookbook. You can eat bread that is Paleo and Keto friendly.
--> CLICK HERE <--
Another habit that is dying hard is cooking with real animal fats.  The only way I've been willing to do that is with bacon fat.  I don't keep my bacon fat from cooking bacon so I never have the stuff handy.  Bacon does flavour anything and everything so well!  I love the taste of Brussels sprouts sautéed with bacon.  It is so delicious.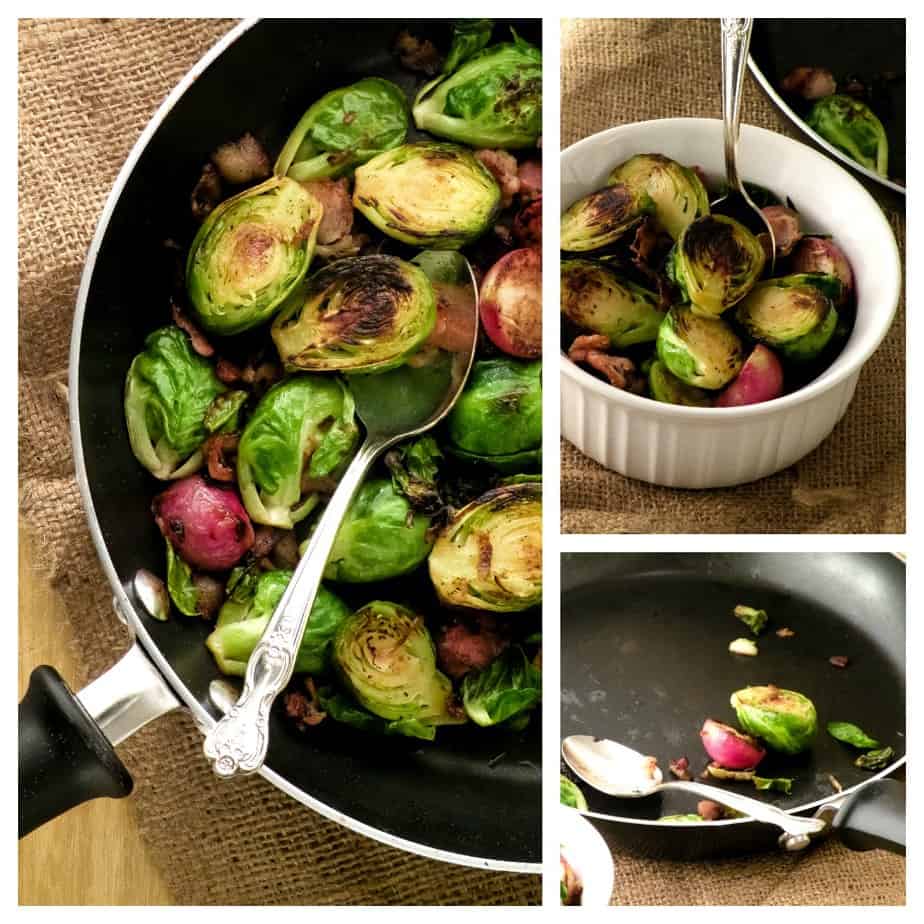 For this side dish I got creative.  I included some onions, radishes (radishes substitute for potatoes very well); bacon of course and our main star brussels sprouts.  Normally it would be bacon and brussels sprouts.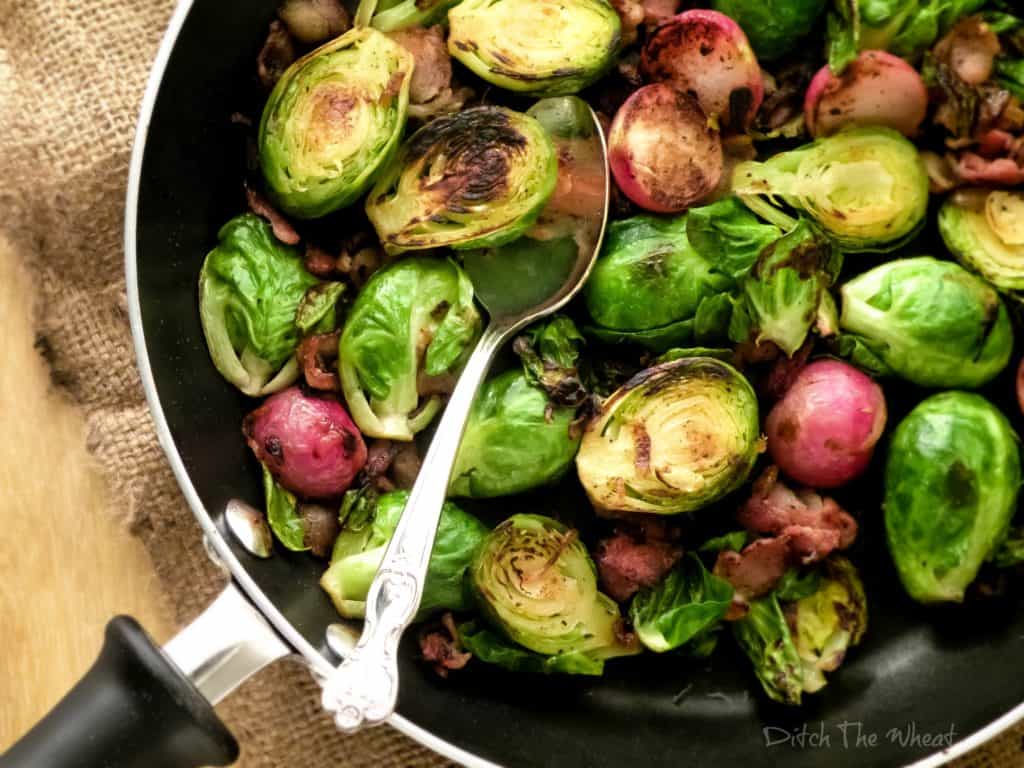 DELICIOUS BACON BRUSSELS SPROUTS

Ingredients

Brussels Sprouts, enough to fill a pan
Radishes, about 1/4 the amount of brussels sprouts
1/4 cup of Onion, finely chopped
2 slices bacon, chopped

Instructions

Chop the brussels sprouts and radishes in half.
Place bacon in the frying pan and saute on medium heat.
Add the brussels sprouts, radishes and onion.
Generous sprinkling of salt and pepper all over the ingredients.
Continue cooking over medium heat until the brussels sprouts and radishes are cooked through. I like them burnt a little so I cook them for longer.

How do you like your brussels sprouts?
Enjoy,