Low Carb Cinnamon Bun Cupcakes
This post contains affiliate links including Amazon affiliate links.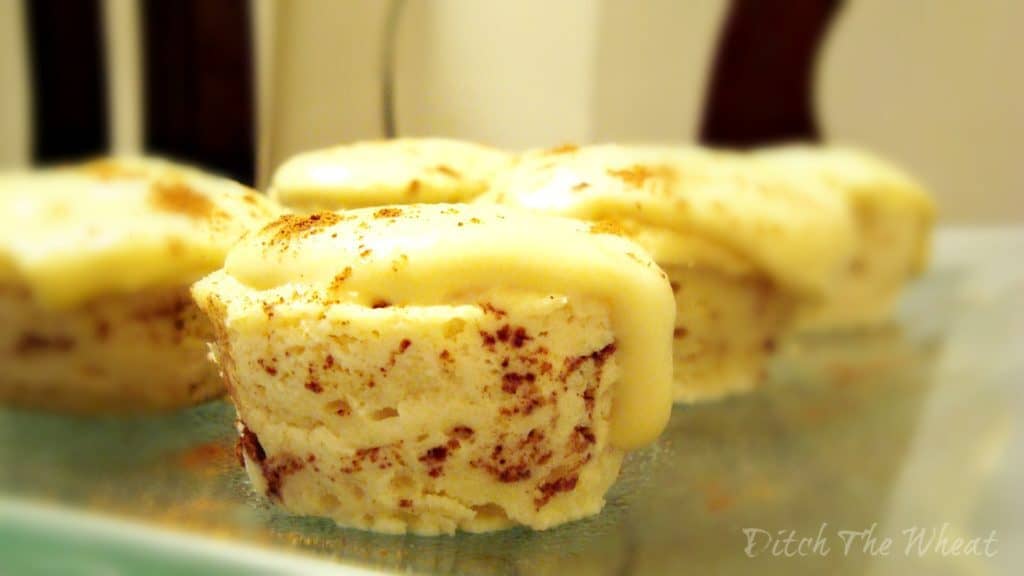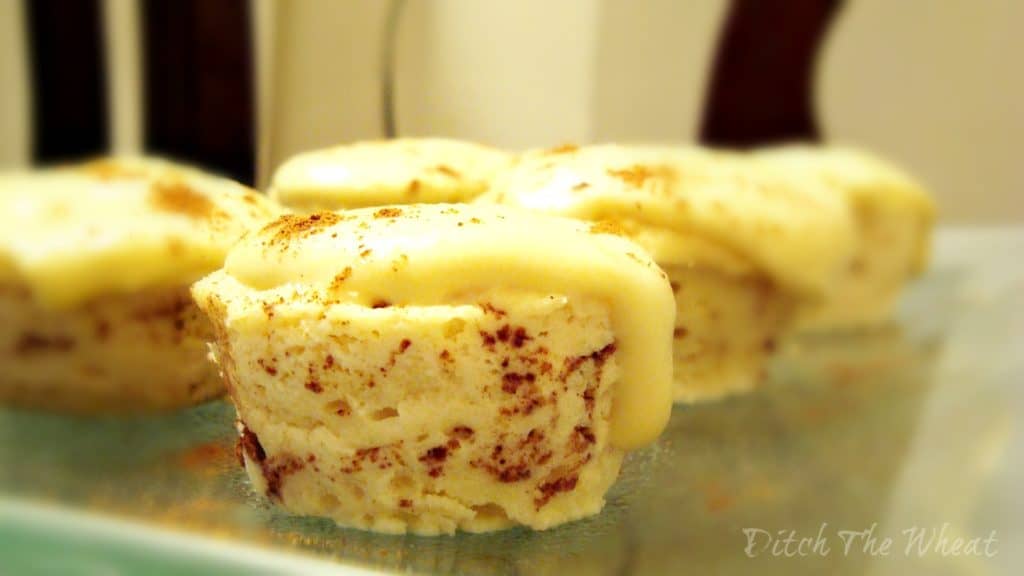 On cold snowy days I like to make my cinnamon bun flavoured cupcakes. These cute cupcakes are fluffy and have a great taste. There are ripples of cinnamon throughout the cupcake twisting and turning creating a nice contrast against the vanilla flavoured coconut flour. The creamy icing tastes like I'm licking off the top of a Cinnabon. What's better than walking into the engulfing smells of a bakery right in your kitchen!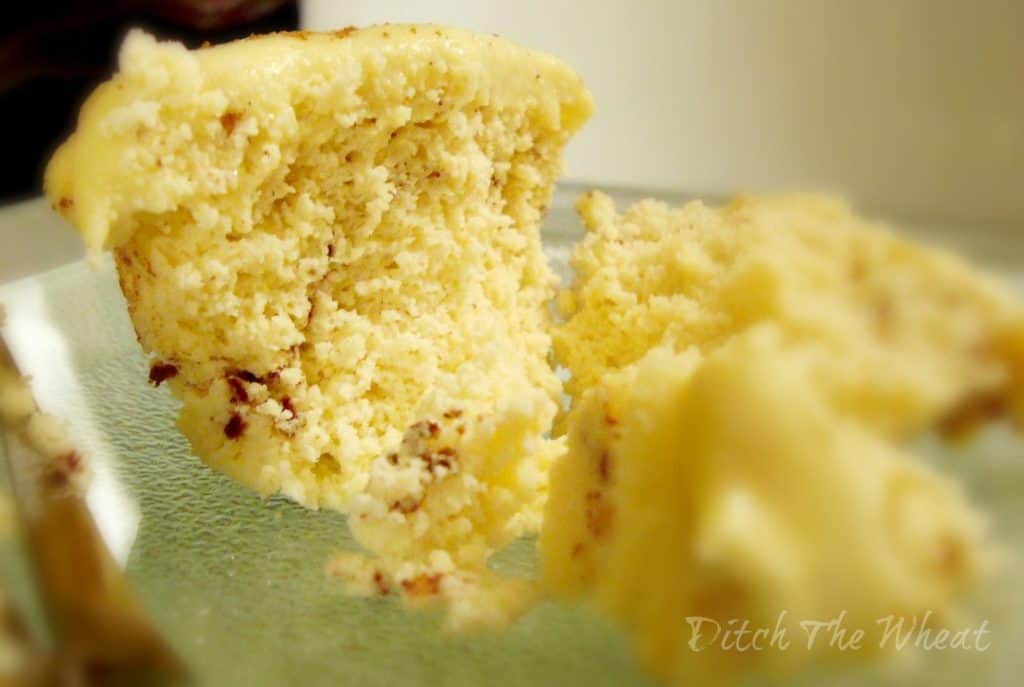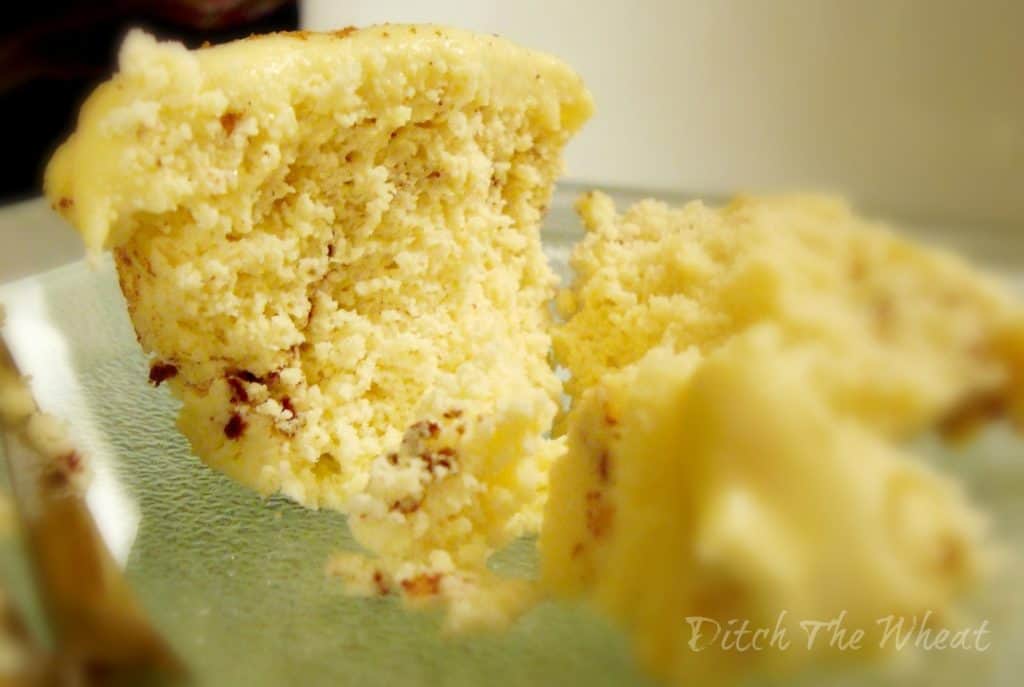 These cinnamon bun flavoured cupcakes are incredible served hot or cold.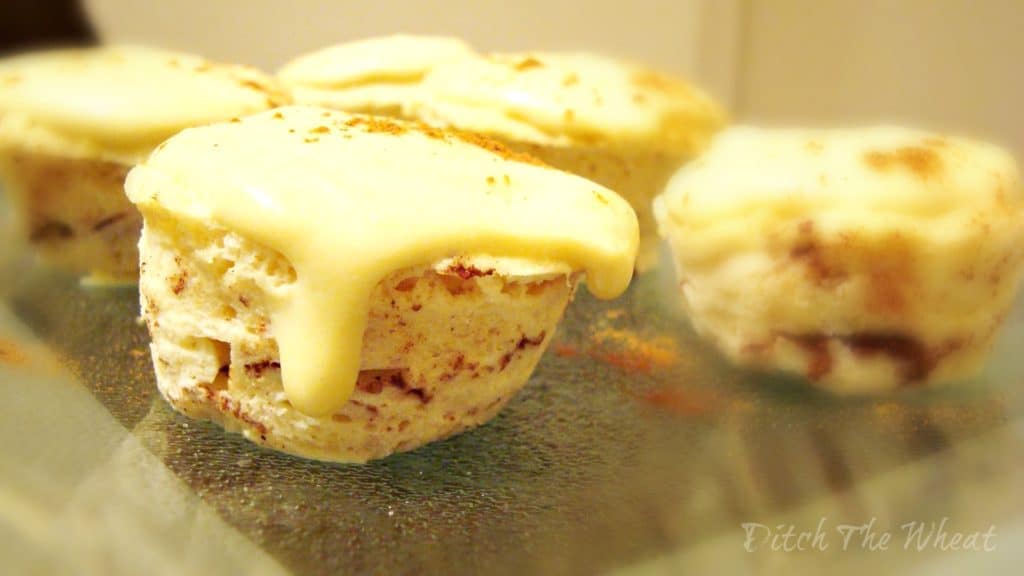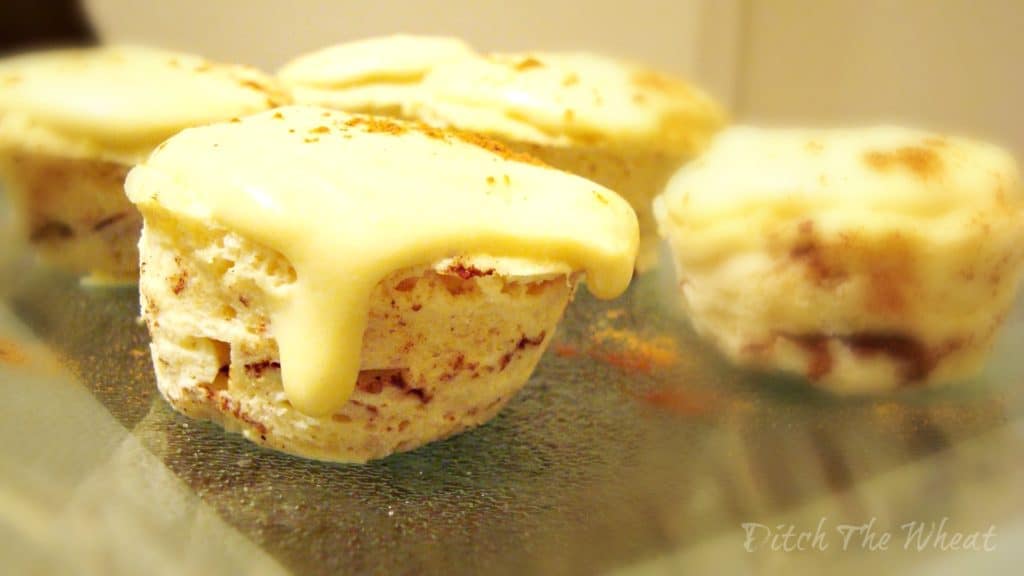 Enjoy,
Carol
*Update – Since writing this post I no longer use Splenda and I consume dairy in limited amounts. In place of Splenda, I would recommend: raw honey, maple syrup, coconut sugar, etc. I have tried making this with coconut milk using the fat that rises to the top of the can when it is cold. It works but it takes longer to bake and the results do not taste as good as the sour cream version.

Cinnamon Bun Flavoured Cupcakes
Author: Carol Lovett
Recipe type: Dessert, Snack
Serves: 6
Ingredients
1 tablespoon unsalted butter, melted
½ cup sour cream * (more sour cream makes it even more light and fluffy)
1 egg
½ teaspoon vanilla extract
¼ cup coconut flour
2 tablespoons granular Splenda or preferred sweetener
1 teaspoon baking powder
Icing:
2 tablespoons of cream cheese
3 tablespoons of heavy cream or coconut milk
Vanilla flavoured protein powder (add until desired thickness and flavour)
Instructions
Cinnamon Bun:
Mix the wet ingredients together in a bowl.
Then mix the dry ingredients together in a separate bowl.
Slowly mix the wet ingredients into the dry ingredients. Fill a (microwavable) cupcake pan ⅓ full.
Then sprinkle cinnamon on it.
Continue to spoon a little of the mixture into the cupcake pan and sprinkle with cinnamon until there is no more cupcake mixture. Microwave on HIGH 2.5 minutes or until the cupcake is set in the center or bake at 350 degrees for 15-20 minutes.
Icing:
Mix cream cheese and heavy cream or coconut milk together.
Microwave for about 30 seconds.
Any longer and the mixture will start exploding!
Stir until smooth and add protein powder until desired thickness & taste.
Low Carb Cinnamon Bun Cupcakes
DISCLOSURE: Not intended for the treatment or prevention of disease, nor as a substitute for medical treatment, nor as an alternative to medical advice. Use of recommendations is at the choice and risk of the reader. Ditch the Wheat is a participant in the Amazon Services LLC Associates Program. As an Amazon Associate I earn from qualifying purchases. I may receive monetary compensation or other types of remuneration for my endorsement, recommendation, testimonial and/or link to any products or services from this blog. I only endorse products that I believe in.
Carol Lovett is the founder of Ditch the Wheat and a Globe and Mail bestselling author of the cookbook, Ditch the Wheat. She has been eating gluten free since 2010. She loves all things food, natural living, and spiritual. She's also a reiki master and crystal healer.