This post contains affiliate links including Amazon affiliate links.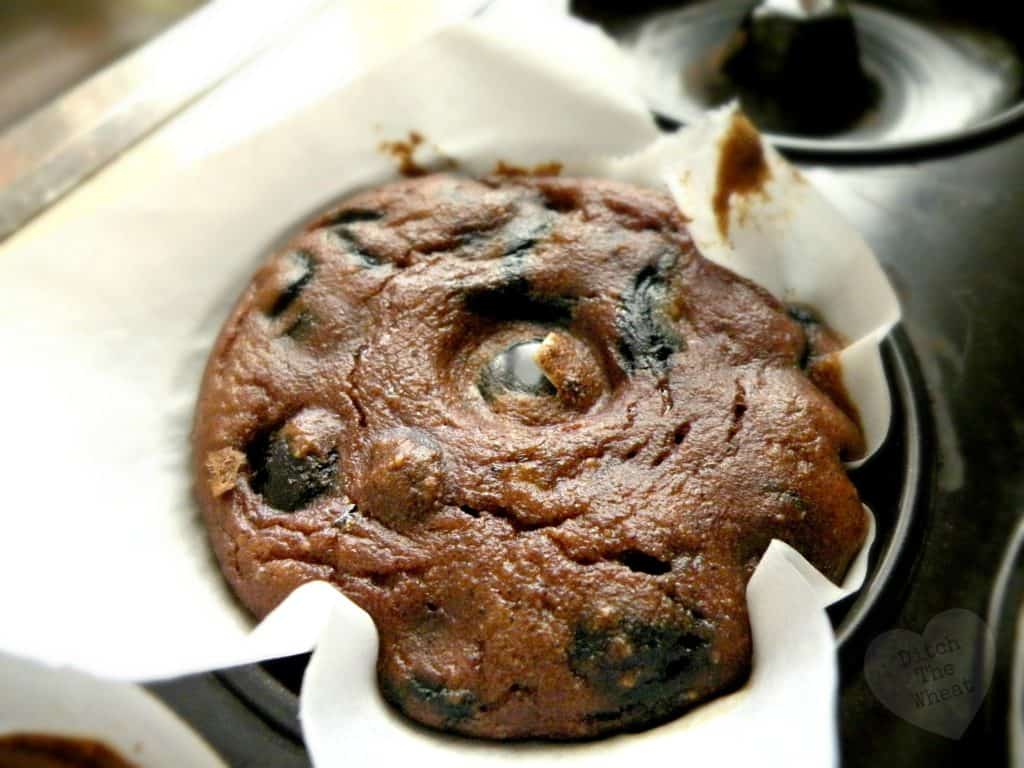 Mornings can't get any better than eating a bagel when you haven't had one in a LONG long LONG time!  I've been keeping a secret from all of you.  I've been huddled in the kitchen day and night (in between beach time) perfecting my coconut flour baking recipes!  I am proud to say I made an awesome coconut flour based banana bread, apple cinnamon coconut flour muffin, boston cream coconut flour doughnut, and many flavours of coconut flour pancakes!  Out of all of that practicing I've been able to look at the batter and eyeball if there is enough coconut flour, get it to rise, and not taste eggy!!!  I'm feeling very proud of myself.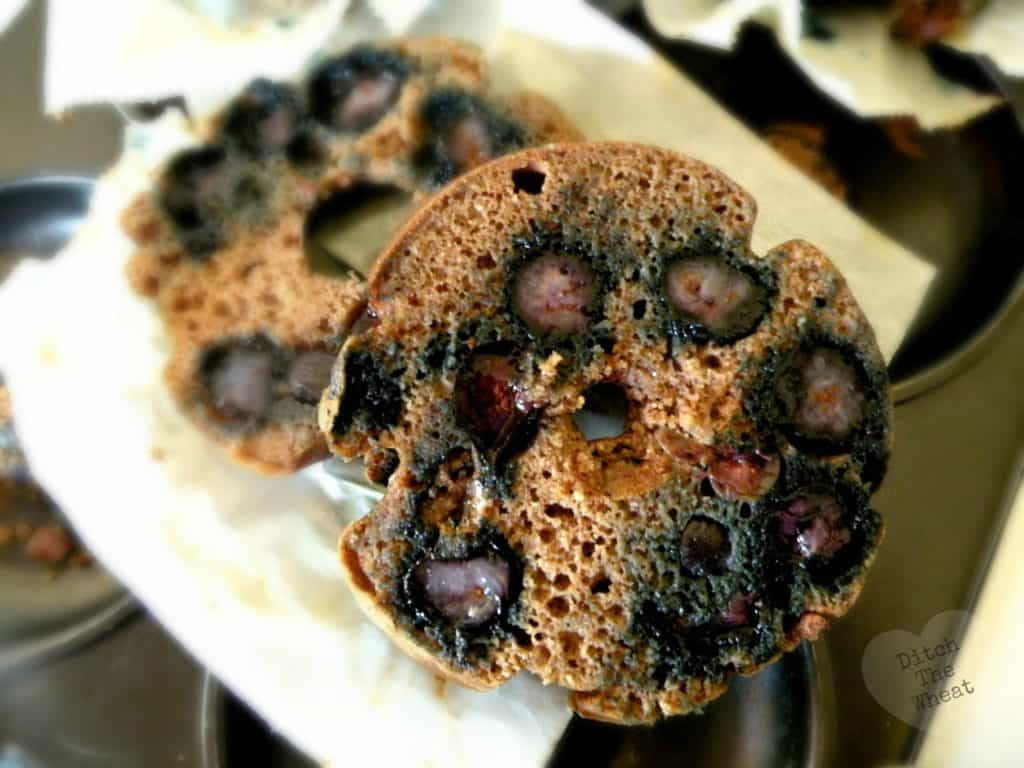 Here is my recipe for Blueberry Bagels!  The texture is not heavy like an ordinary bagel; rather it is light like a muffin.  I didn't add any extra sweetness to it either.  If you prefer your blueberry bagels on the sweet, dessert side, add some extra sweetness.  I enjoyed it toasted with an egg and a slice of bacon.  One I ate like a muffin, pulling it apart and gobbling it up.  The last one I toasted and pureed some fresh strawberries, and spread it on it like strawberry jam.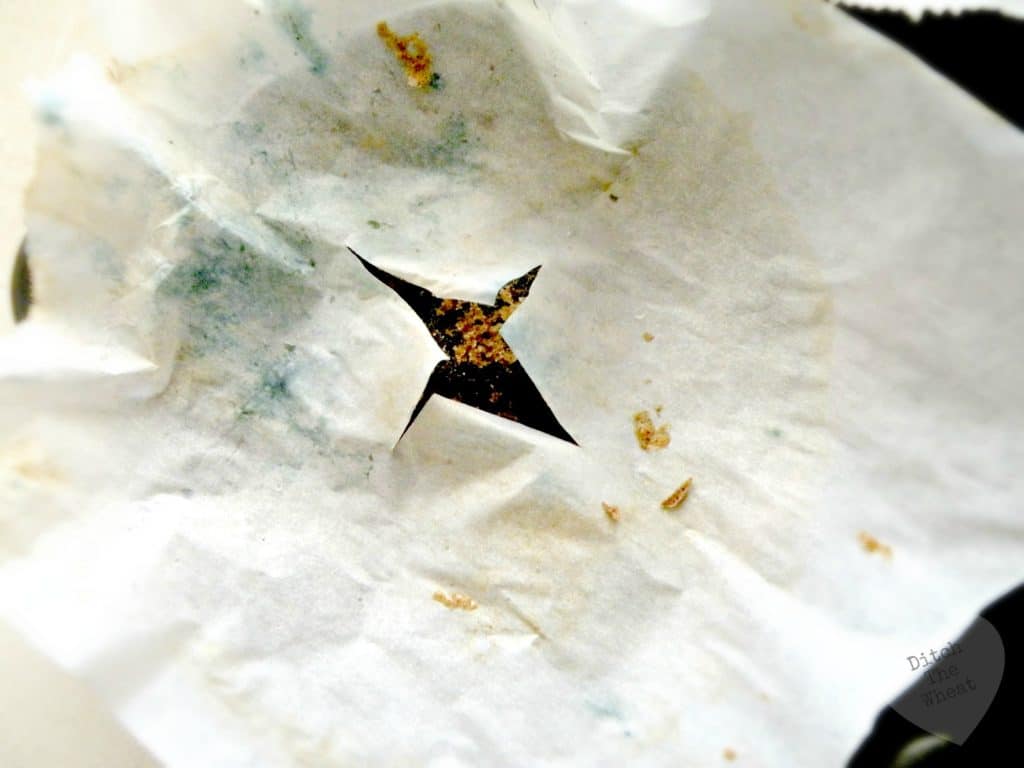 *Hint to get your bagels out of the pan easily use parchment paper!  I cut a square and then made a cross in the middle.
Don't forget to signup for Ditch The Wheat EXTRAS!  A bi-weekly newsletter & blog posts sent to your email.  It makes your life easier!

Low Carb Gluten Free Blueberry Bagels
Author: Carol Lovett
Recipe type: Breakfast, Snack
Serves: 3
Instructions
Preheat the oven to 300 deg.
Mix the wet ingredients together.
Add the dry ingredients. *Don't add the blueberries yet.
Make sure you sift your coconut flour when measuring. You can do this by using a small sifter, putting coconut flour in it and shaking it over your measuring spoon.
Puree half of the blueberries.
Add the blueberries and the pureed to the mixture.
Gently mix it together.
Pour the mixture into the bagel pan. *Use a muffin tin if you do not have a bagel pan.
*Makes 3 bagels.
Place the uncooked bagels into the oven.
Bake for 20-22 minutes, or until fully cooked.
Notes
Use parchment paper to help prevent sticking.
Enjoy,
DISCLOSURE: Not intended for the treatment or prevention of disease, nor as a substitute for medical treatment, nor as an alternative to medical advice. Use of recommendations is at the choice and risk of the reader. Ditch the Wheat is a participant in the Amazon Services LLC Associates Program. As an Amazon Associate I earn from qualifying purchases. I may receive monetary compensation or other types of remuneration for my endorsement, recommendation, testimonial and/or link to any products or services from this blog. I only endorse products that believe in.