This post contains affiliate links including Amazon affiliate links.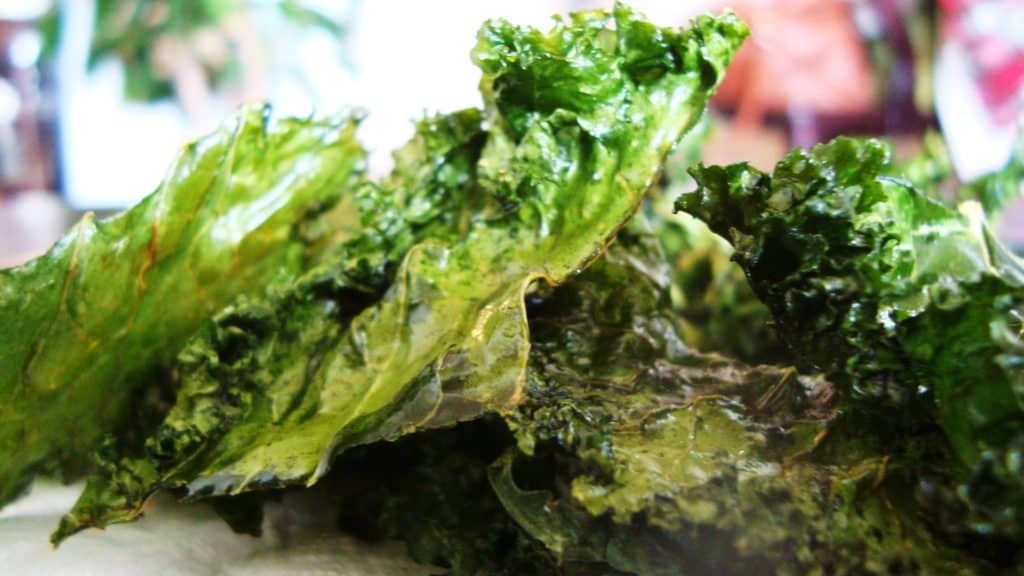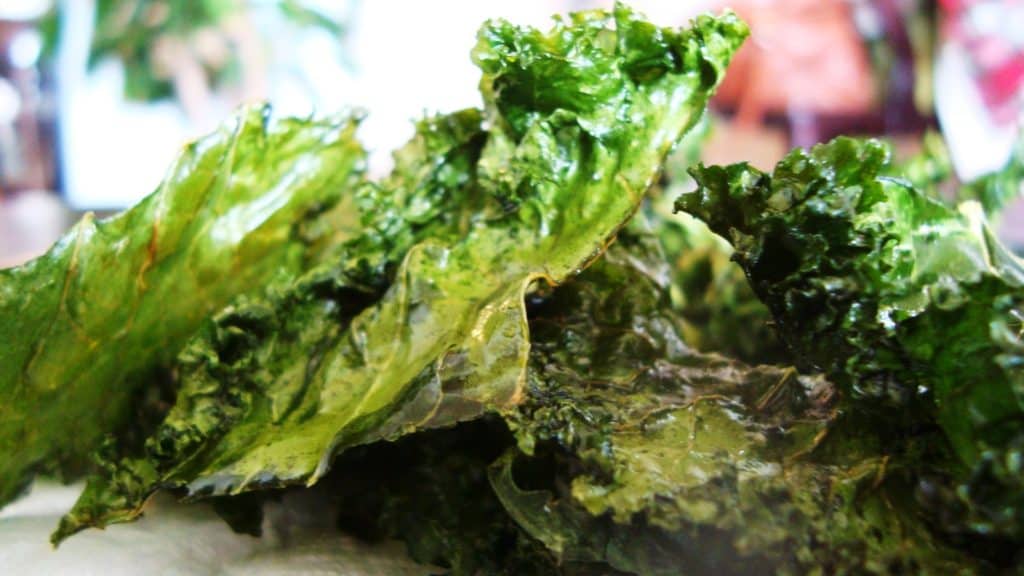 What do kale chips have in common with curing Multiple Sclerosis? A lot. It is superfood. I started eating kale chips after Jimmy Moore posted this video on his site. I heard about kale chips before but I thought baked "lettuce" would taste funny. It doesn't taste funny it tastes AMAZING!
Please take a moment and watch this video first. It will take 17 minutes and 47 seconds. I promise you will not think about food in the same way.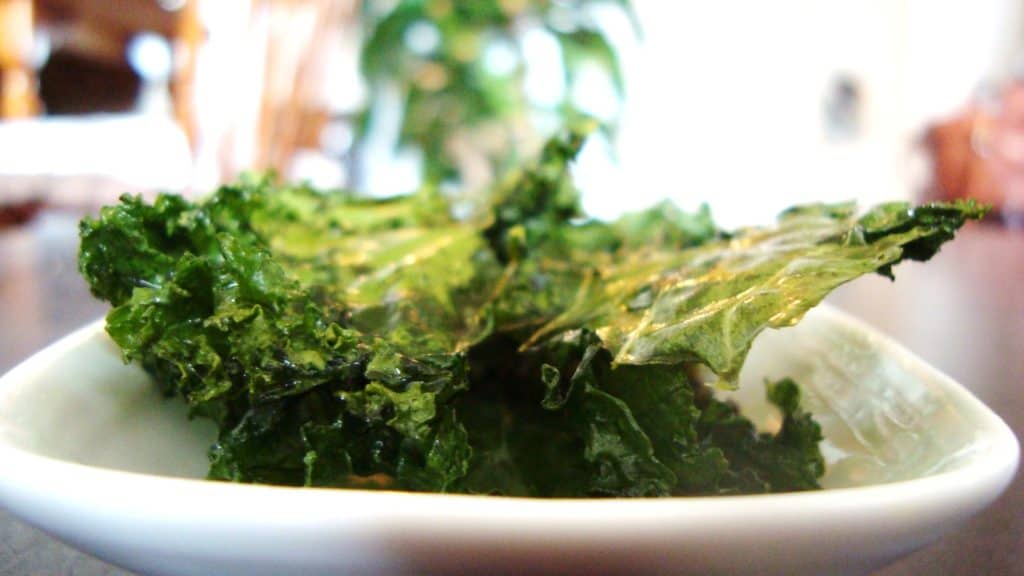 I was in a health food store recently and I asked the sales lady if the store had coconut sugar. She said no and asked me "what's the benefit?" I was stunned. I just wanted to try to the sugar because when I researched palm sugar for my comparison page it apparently tastes like brown sugar and I felt that would be a better alternative than the Splenda Brown Sugar Blend.
Since then I've had the question "what is the benefit?" on my mind for everything I consume. I want the foods I eat to heal my body, add a higher quality of life, be nutrient dense etc.
What foods are you including in your diet for a specific benefit?
Kale Chips and the Cure for MS
Author: Carol Lovett
Recipe type: Snack
Serves: 1-2
Ingredients
½ bunch of kale
1-2 tbsp of extra virgin olive oil (you need enough to coat the leaves)
Sea Salt (you can add any kind of flavouring – like nacho, all-dressed, garlic etc)
Instructions
Wash & dry the kale.
Using your hands or a knife separate the leaf from the stem. The stem does not bake well.
Rip or cut the leaves into chip sizes.
Place the kale in a bowl.
Pour the olive oil over the kale.
Sprinkle salt over the leaves. Sprinkle according to you preference.
Place leaves on a baking sheet with parchment paper.
Bake at 300 degrees for 20-30 minutes. *I found the more kale on the baking sheet the longer it takes for the chips to bake.
After 15 minutes of baking watch the leaves carefully. If they burn they taste bitter.
When the chips are crispy they are done. If you have some leaves that are still soft just put those back in the oven for a little longer.
Snack away 😀
I want to leave you with these closing thoughts:
Are you getting benefits from the foods you eat? Could you do more?
DISCLOSURE: Not intended for the treatment or prevention of disease, nor as a substitute for medical treatment, nor as an alternative to medical advice. Use of recommendations is at the choice and risk of the reader. Ditch the Wheat is a participant in the Amazon Services LLC Associates Program. As an Amazon Associate I earn from qualifying purchases. I may receive monetary compensation or other types of remuneration for my endorsement, recommendation, testimonial and/or link to any products or services from this blog. I only endorse products that believe in.