Welcome to Ditch the Wheat! Before you view the recipe I need to make sure you are aware of this. I hear it all the time... You're asking me to give up bread... Even my type 2 diabetic neighbour refuses to give up bread... There's so many reasons to ditch the bread: - gluten - GMO wheat - simple carbs (that cause weight gain) BUT it's so comforting to bite into a soft piece of bread smeared with butter. What if I told you there's bread you can eat that is Paleo and Keto friendly.
--> CLICK HERE <--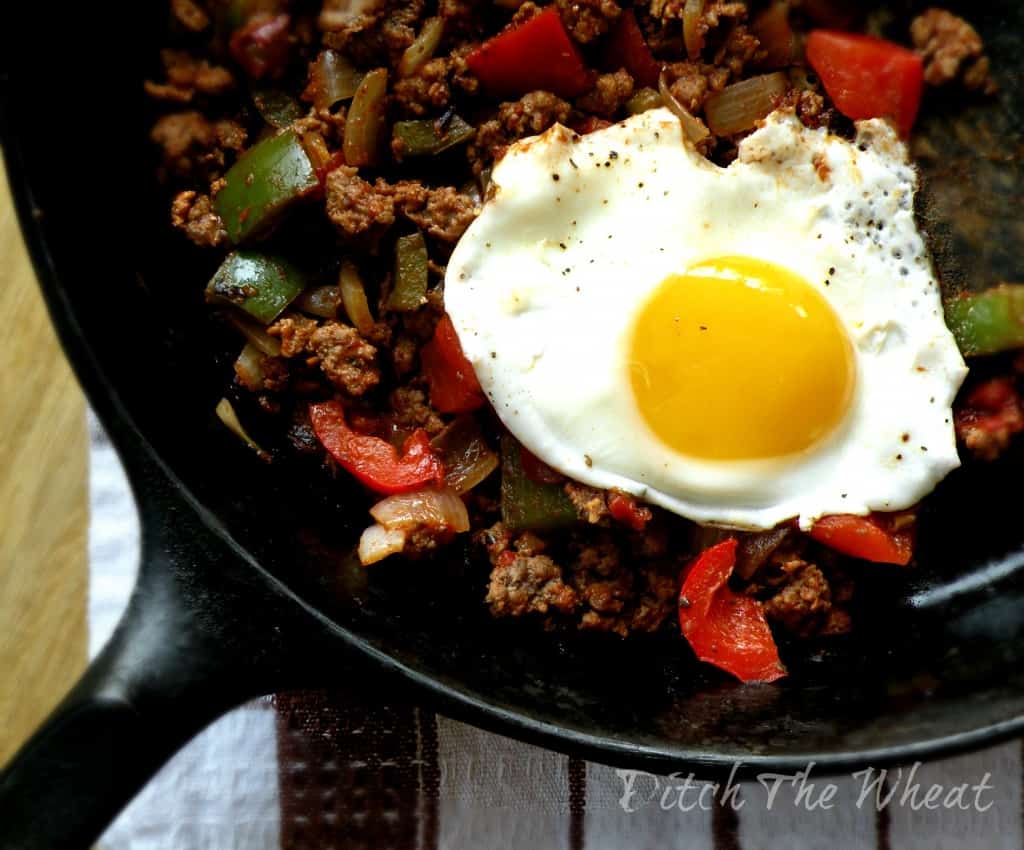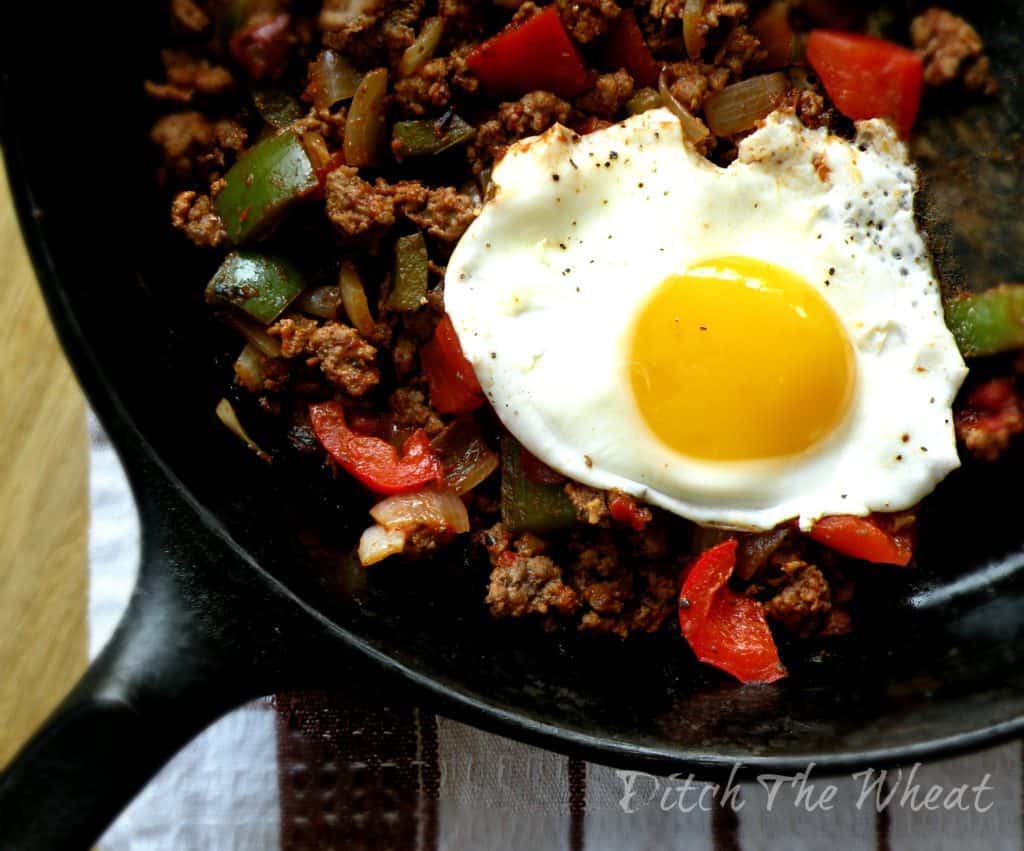 I've been craving mexican food lately!  Eating everything from guacamole to taco salad.  Yummmm guacamole!  I blame it on the Ancestral Health Symposium.  One of the lunches served guacamole with the hamburgers … and the moment the guacamole hit my lips I was instantly craving  mexican food again.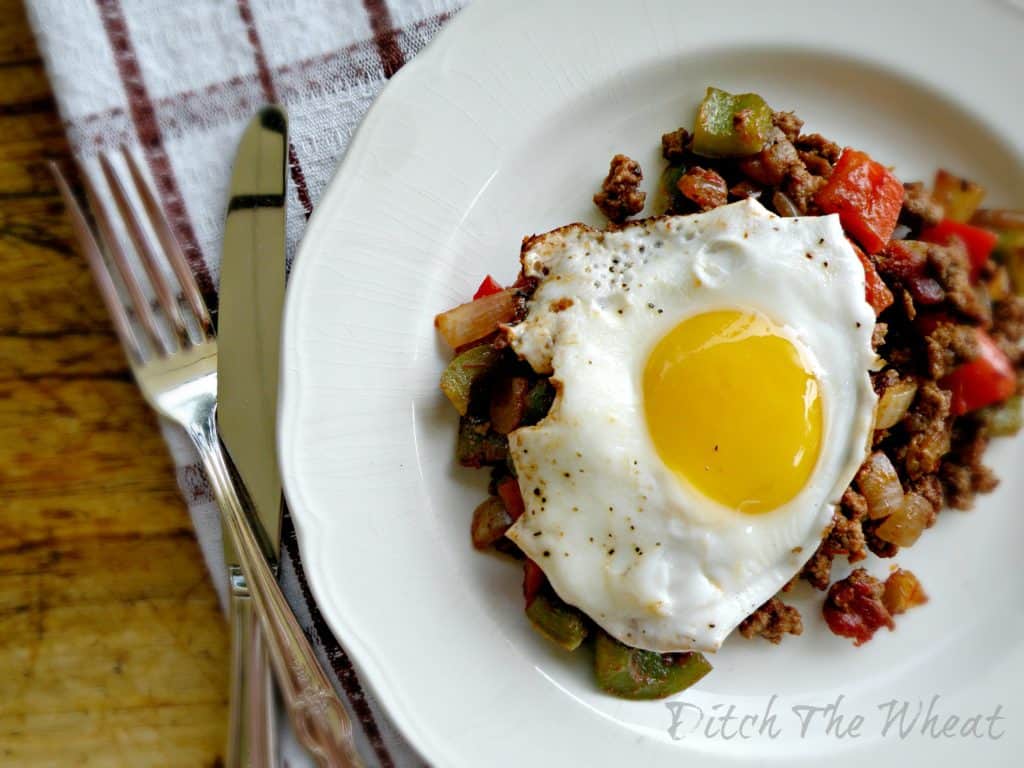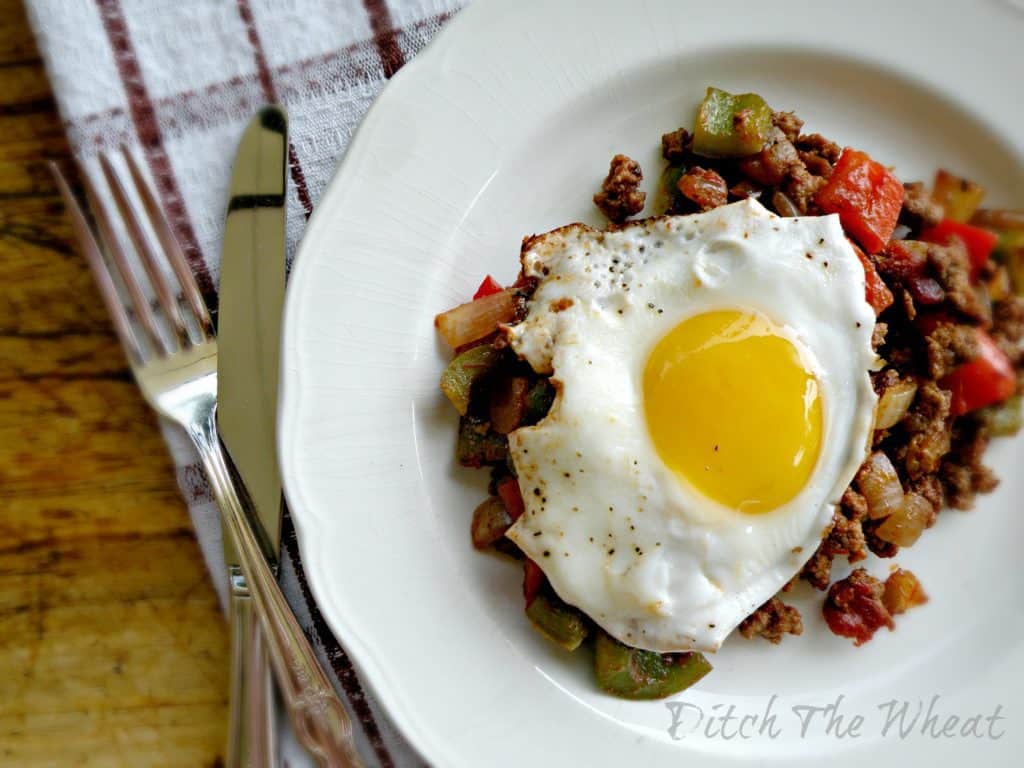 PSssTTTT ~ I also want you to know about the KETO Bread Cookbook. You can eat bread that is Paleo and Keto friendly.
--> CLICK HERE <--
I've been eating this back to back (because I've become obsessed with this meal).  Spicy taco meat, sauteed onions, green peppers, red peppers, layered with a lightly cooked egg has been my piece of heaven in the morning.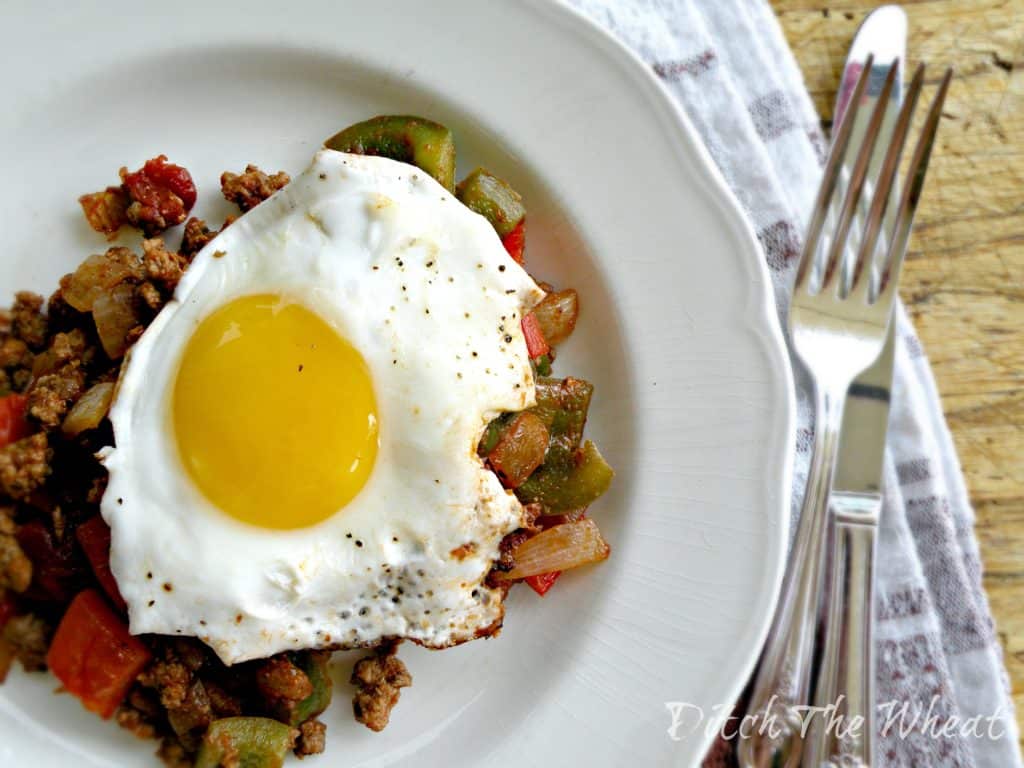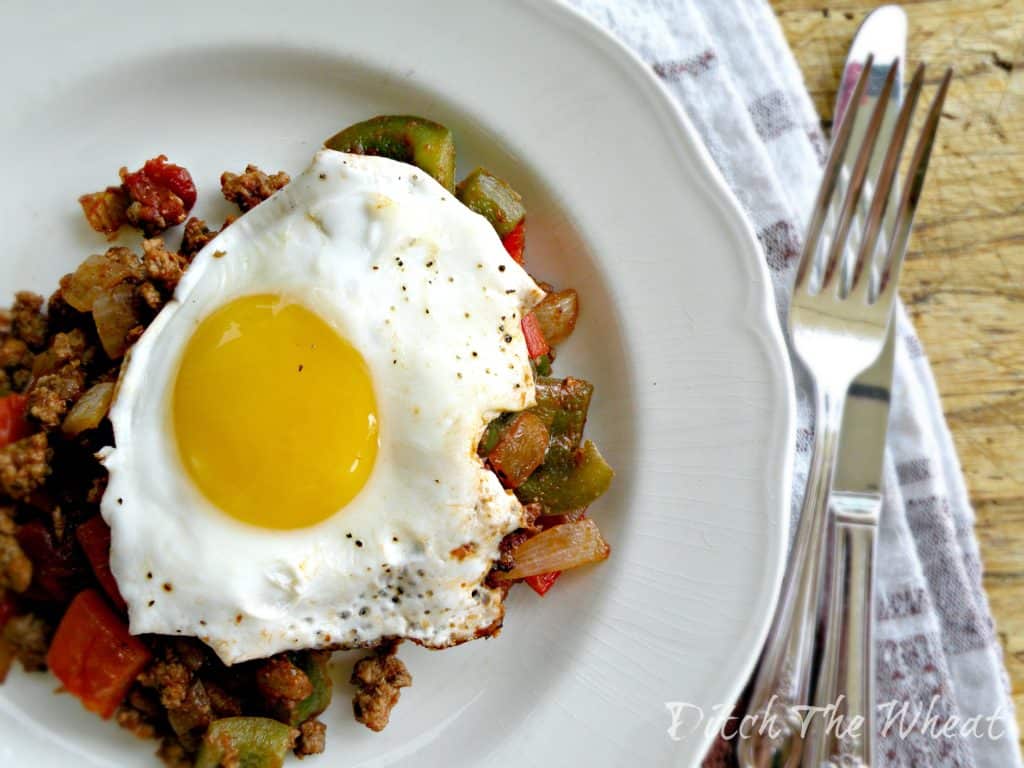 Here's a little secret….This meal might look like it is time consuming but shhhh it's not…it's as fast as cooking an omelette.  It's also taste tester approved.  I'm going to consider a devoured plate of food with the comments "where's my second helping?" as 2 thumbs up. The key to making this meal quick is either having fresh hamburger meat or thawed hamburger meat in the fridge ready to be used.

Mexican Breakfast
Author: Carol Lovett
Recipe type: Breakfast, Brunch
Serves: 1
Instructions
In a frying pan saute the onion and peppers.
Add the ground beef and season with a sprinkle of salt and pepper.
Add the salsa when the ground beef is fully cooked (no longer pink).
Stir to evenly coat the beef and sauteed vegetables.
In the same frying pan or another frying pan, fry your egg to your liking and season as you prefer. *I lightly sprinkled mine with salt and pepper.
Eat!
Enjoy,