This post contains affiliate links including Amazon affiliate links.
In Playa del Carmen, Mexico fresh juice is sold on every corner. You can literally walk into any little mom and pop restaurant and order orange juice and they will freshly squeeze the oranges right in front of you and serve it to you. I feel spoiled! Not only that but a litre of freshly squeezed orange juice sells for $40 pesos which is about $2 US!!!
I had some freshly squeezed orange juice in my fridge and I needed to use it up before it went bad. Can I brag again about how good tasting fresh, like TRULY fresh orange juice tastes! You can't go back to concentrate after drinking the fresh stuff! I thought, hmmm maybe I'll make some popsicles with the juice. BUT then I thought I need to make them creamy! I searched my fridge and noticed some yoghurt and I mixed them together and voila I had orange creamsicle probiotic popsicles!!!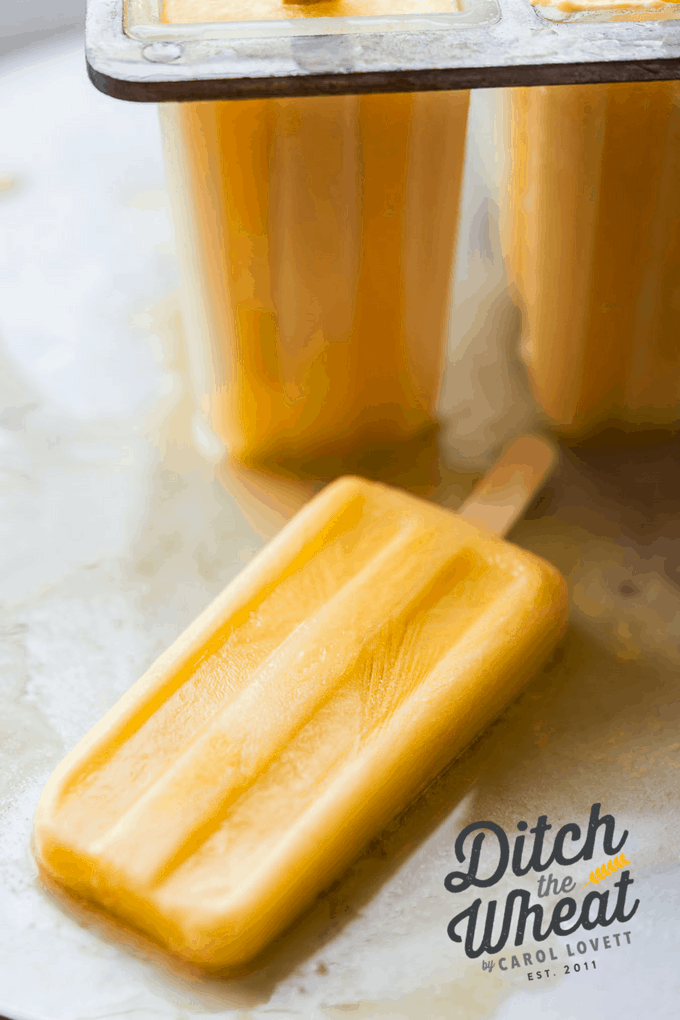 I found the orange juice and yoghurt mixed together was sweet enough for me but if you don't think it will be sweet enough add in some raw honey.
Orange Creamsicle Probiotic Popsicle Recipe
Yield: 10 popsicles
Ingredients
1 3/4 cups Orange juice (sweetened or unsweetened)
2 cups Yoghurt (dairy or dairy-free like this coconut milk yoghurt)
Directions
Place all the ingredients for the popsicles into a bowl and whisk until blended.
Pour this mixture into your popsicle molds, (I used this one).
Add your popsicle sticks and allow it to freeze completely, about 3 hours.
Serve once frozen! To remove popsicles from mold, run the mold under slightly warm water for a couple of minutes. Remove from water and pull popsicles out.
Orange Creamsicle Probiotic Popsicles
If you love snacks make sure you check out my digital cookbook, The Grain-Free Snacker because it has a whole chapter devoted to frozen snacks! Plus it has the most amazing chocolate diary-free ice cream recipe!
Pin it for later!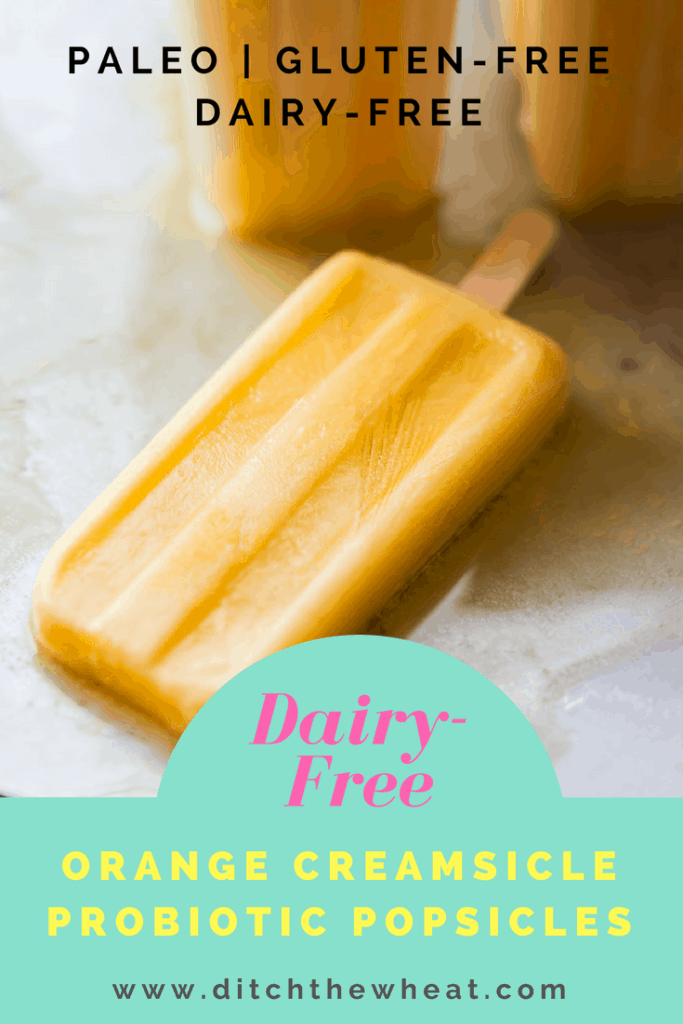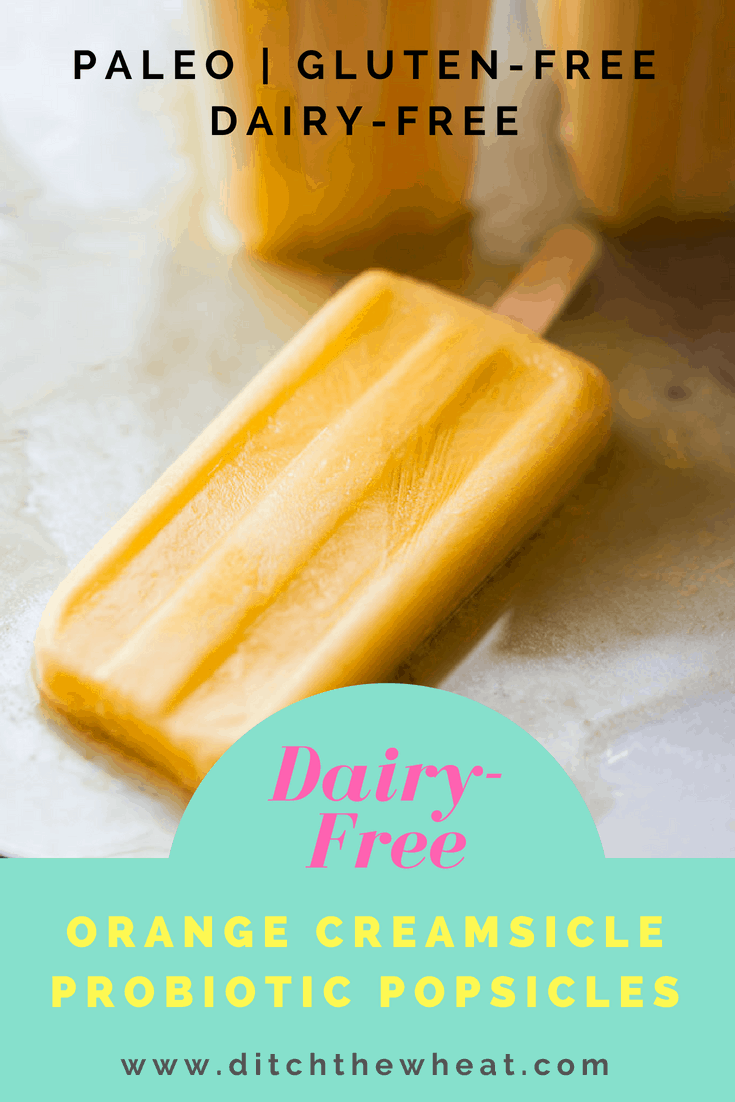 Check out these other frozen Paleo treats!
7 Popsicle Recipes with No Sugar Adde
Dairy-Free Mint Chip Ice Cream