This post contains affiliate links including Amazon affiliate links.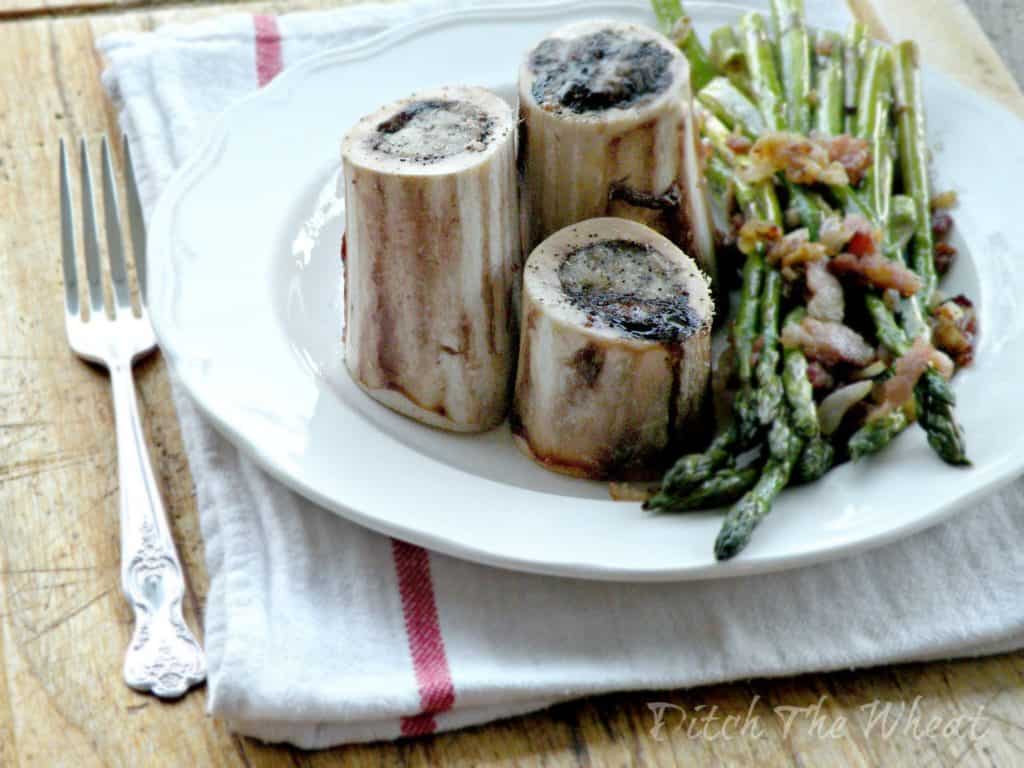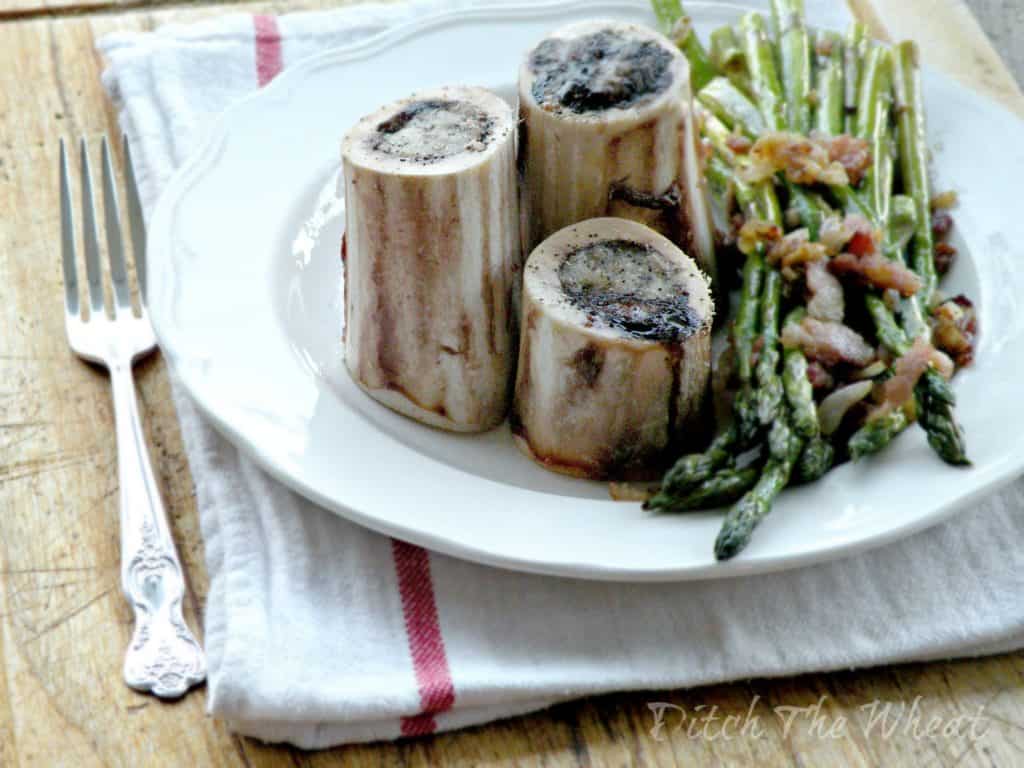 I bought bone marrow a few weeks ago. I found it at my local butcher's shop. No, it's not grass fed, it's "regular" beef bone marrow. I was so excited to eat this. Everyone brags about loving bone marrow and bone things like bone broth. I felt I needed to get in on the action.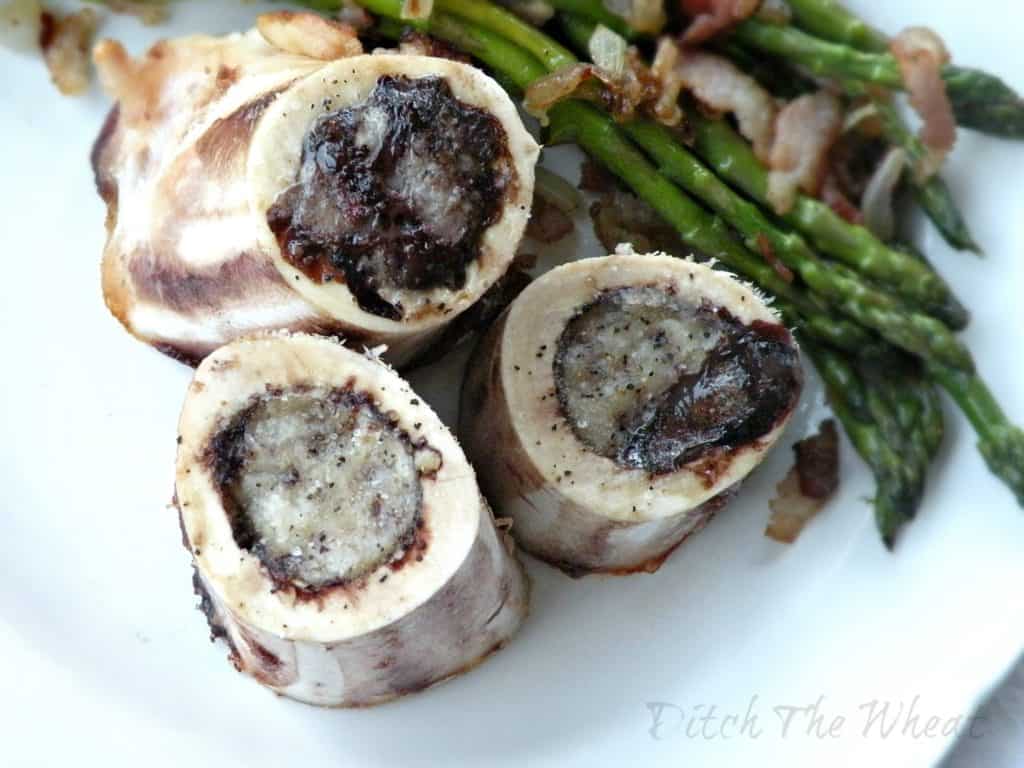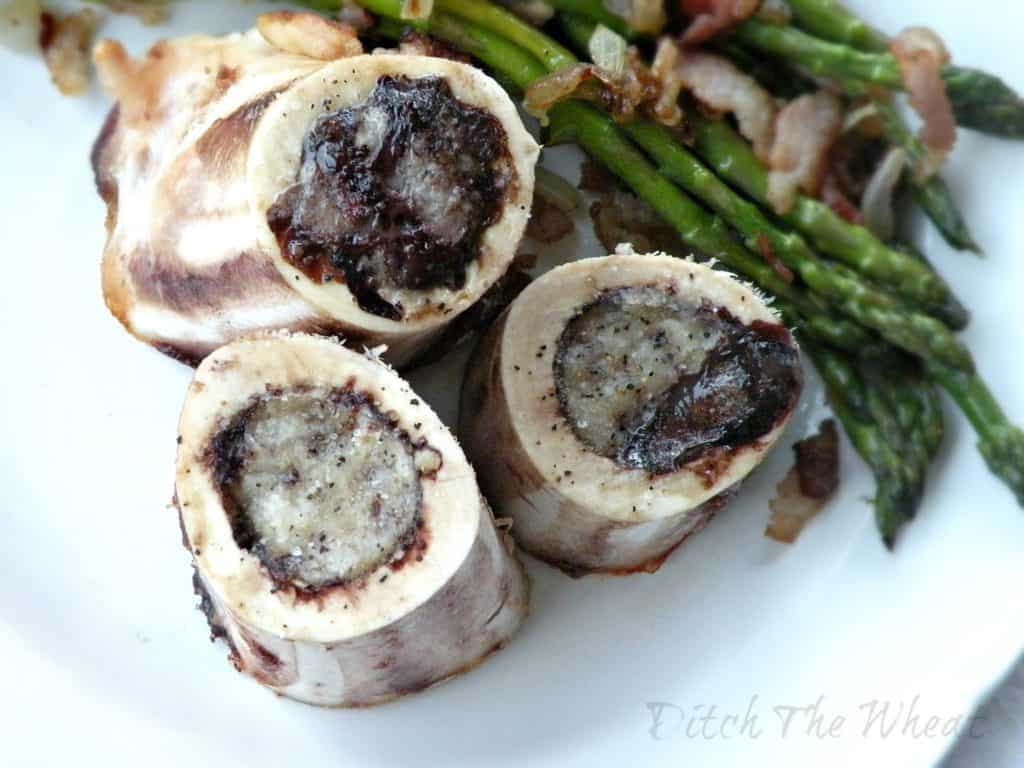 I googled "roasted bone marrow recipes" and all the recipes said to roast it at 450 degrees F, for 15 minutes, sprinkle salt and pepper on it and serve with a lemon parsley salad. Lemon parsley salad? Is it just me or does a salad of parsley sound so unappealing? I trusted Google because Google is like the god of the internet – all knowledgeable and powerful. The timer on the stove buzzed…my heart started fluttering..the excitement was building…it's roasted bone marrow time!
Ummm…I scooped my fork into it and took a big bite and I almost threw-up…It was soooo unappealing. Looks like chunks of fat. I'm the type of person who cuts the fat off her steak (I know fat is healthy but on grass fed beef it tastes extra grassy). I could only eat the marrow when I took lemon juice and sprinkled it all over the marrow I scooped out.
I'm thinking next time, since I still have one more bag of bone marrow in the freezer, I'll really slowly roast it. I've tasted the bone marrow once in a slow cooked pulled pork recipe I was making and I enjoyed it but I only tasted a tiny bit.
But there's beautiful twist to this post. I've been slowly getting into cooking with fat other than olive oil. In this case bacon fat. You see the side dish? OMG it was tasty!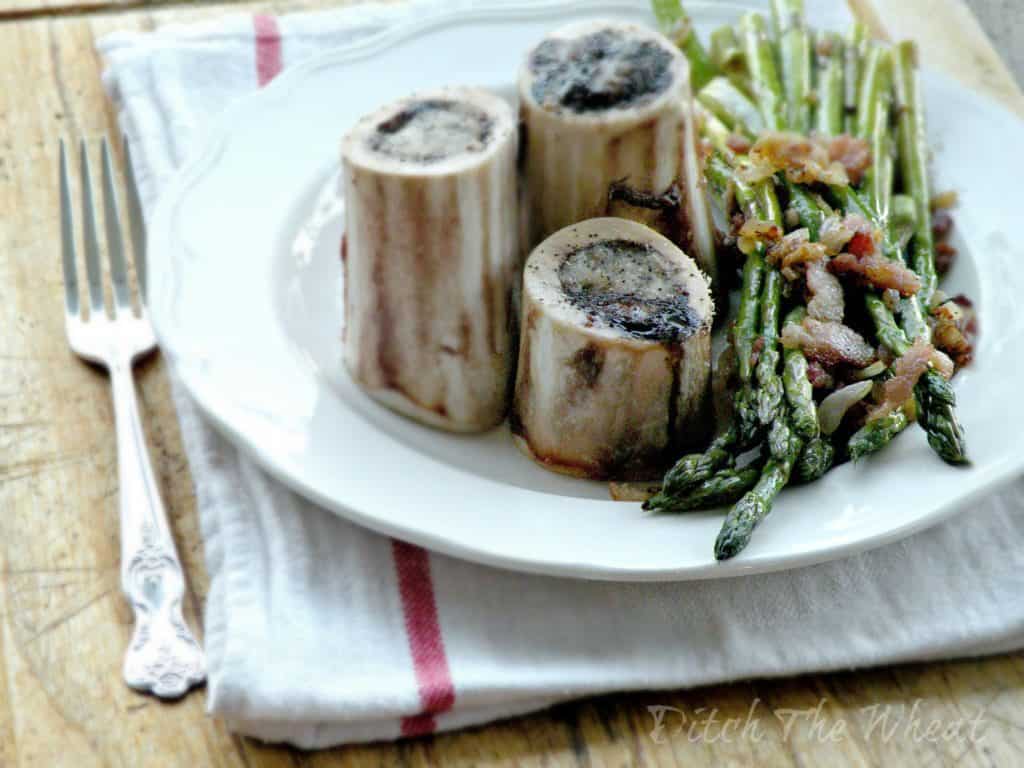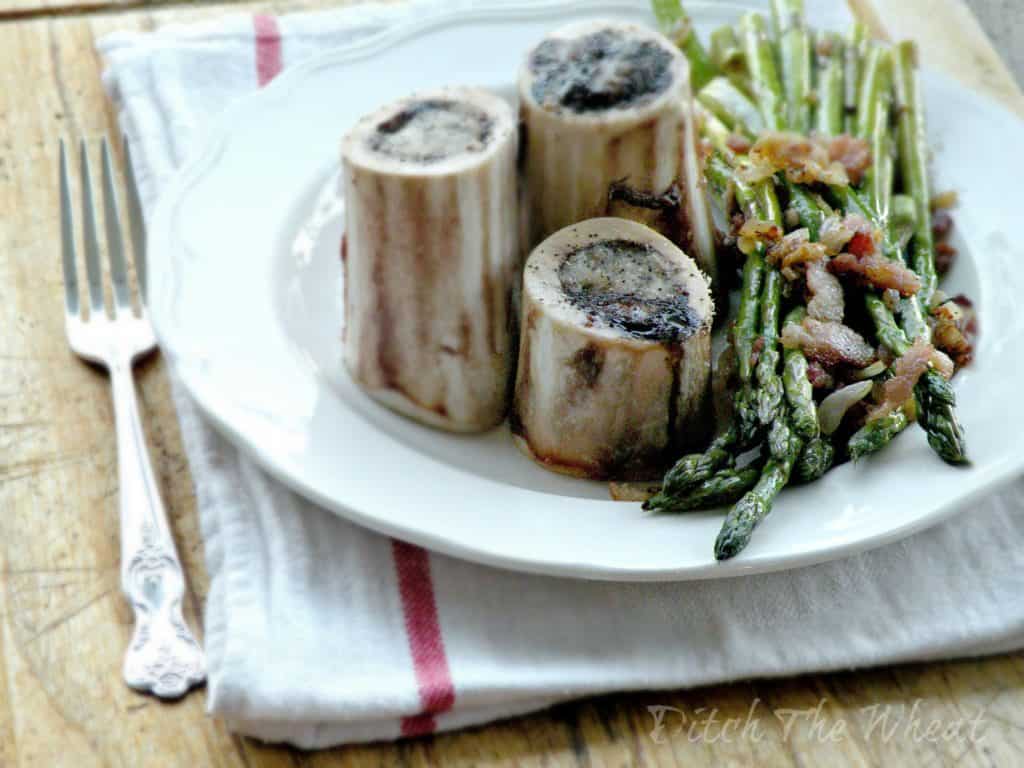 I did a crazy thing, I chopped up bacon and onion and fried it. Then I left the fat in the frying pan. I took asparagus and sauteed it in bacon fat! Sooo delicious. That saturated fat just kicks up the flavour and I was in heaven. If that isn't crazy enough I did it all in a cast iron frying pan. I'm trying to get in the habit of using cast iron instead of Teflon. It's hard to leave behind the amazing non-stick surface but I'm going to slowly use the cast iron pan more often.

Roasted Bone Marrow with Bacon Asparagus
Author: Carol Lovett
Recipe type: Dinner, Side Dish
Ingredients
Bone Marrow (Mine was frozen)
SIDE DISH:
Asparagus (as much as you want)
Bacon (as much as you want)
Onion (as much as you want)
Salt & pepper for seasoning
Instructions
Preheat the oven to 450 deg F.
Season the bone marrow with salt & pepper.
Place the bone marrow in a foil lined baking tray. Keep it standing up.
Bake for 15-20 minutes.
Thicker pieces will not be done at 15 minutes.
The bone marrow is done when there is a crust and it separates from the bone.
***I highly suggest sprinkling lemon juice on the scooped out marrow.
SIDE DISH:
Chop the bacon and the onion.
Fry the bacon and the onion until the bacon is crispy.
Add the asparagus.
Saute until crispy but cooked.
Season with salt and pepper.
Roasted Bone Marrow with Bacon Asparagus
DISCLOSURE: Not intended for the treatment or prevention of disease, nor as a substitute for medical treatment, nor as an alternative to medical advice. Use of recommendations is at the choice and risk of the reader. Ditch the Wheat is a participant in the Amazon Services LLC Associates Program. As an Amazon Associate I earn from qualifying purchases. I may receive monetary compensation or other types of remuneration for my endorsement, recommendation, testimonial and/or link to any products or services from this blog. I only endorse products that believe in.