Welcome to Ditch the Wheat! Before you view the recipe I need to make sure you are aware of this. I hear it all the time... You're asking me to give up bread... Even my type 2 diabetic neighbour refuses to give up bread... There's so many reasons to ditch the bread: - gluten - GMO wheat - simple carbs (that cause weight gain) BUT it's so comforting to bite into a soft piece of bread smeared with butter. What if I told you there's bread you can eat that is Paleo and Keto friendly.
--> CLICK HERE <--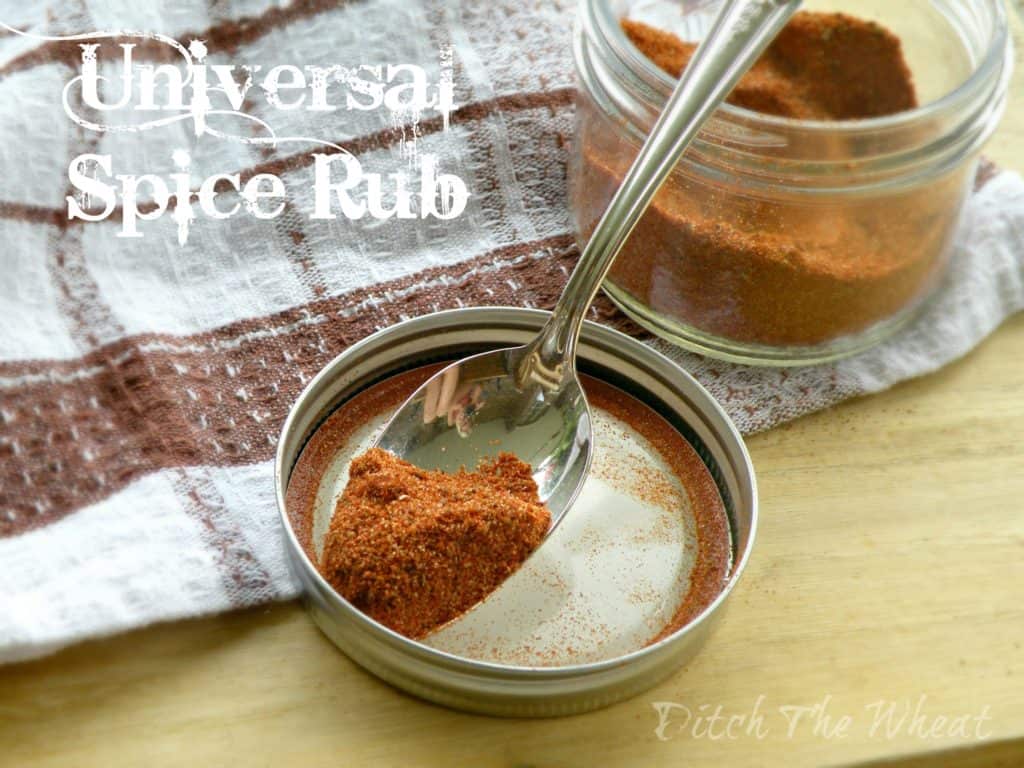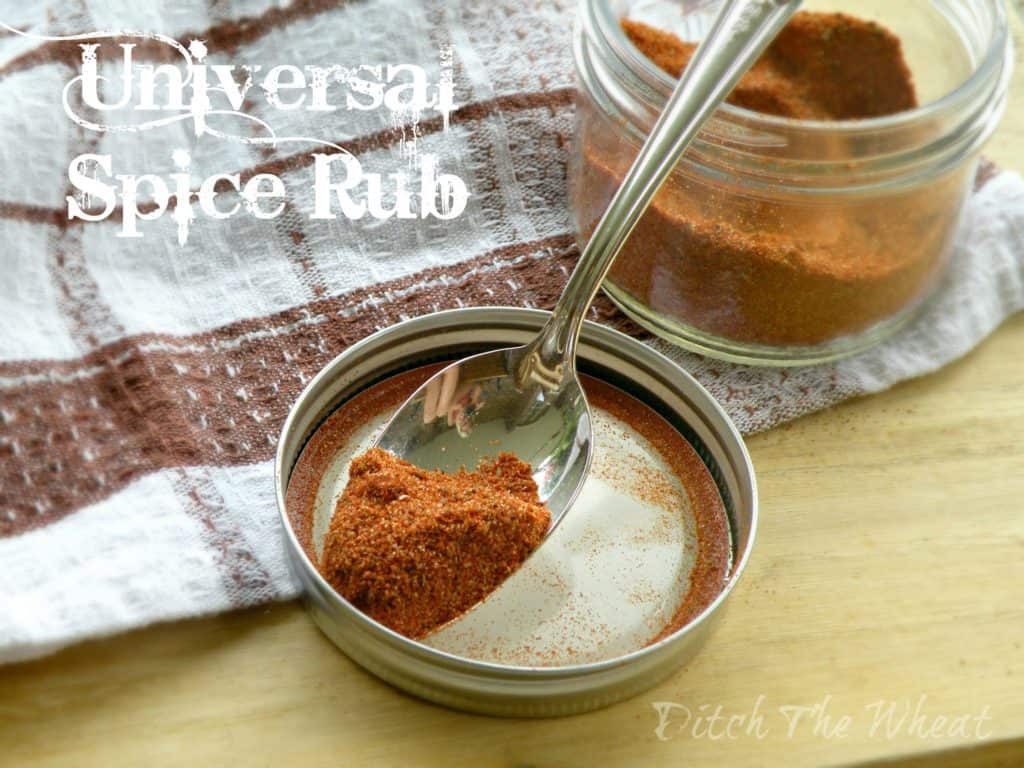 Every month my mother receives her Canadian Living Magazine.  Each month I grab her magazine and look through every recipe.  It's a great magazine and the recipes are always tested till perfect.  She first received the magazine as a Christmas gift from my Aunt Carol.  That was 30+ years ago.  July's issue had a section on spice rubs that caught my eye.  The Universal Spice Rub!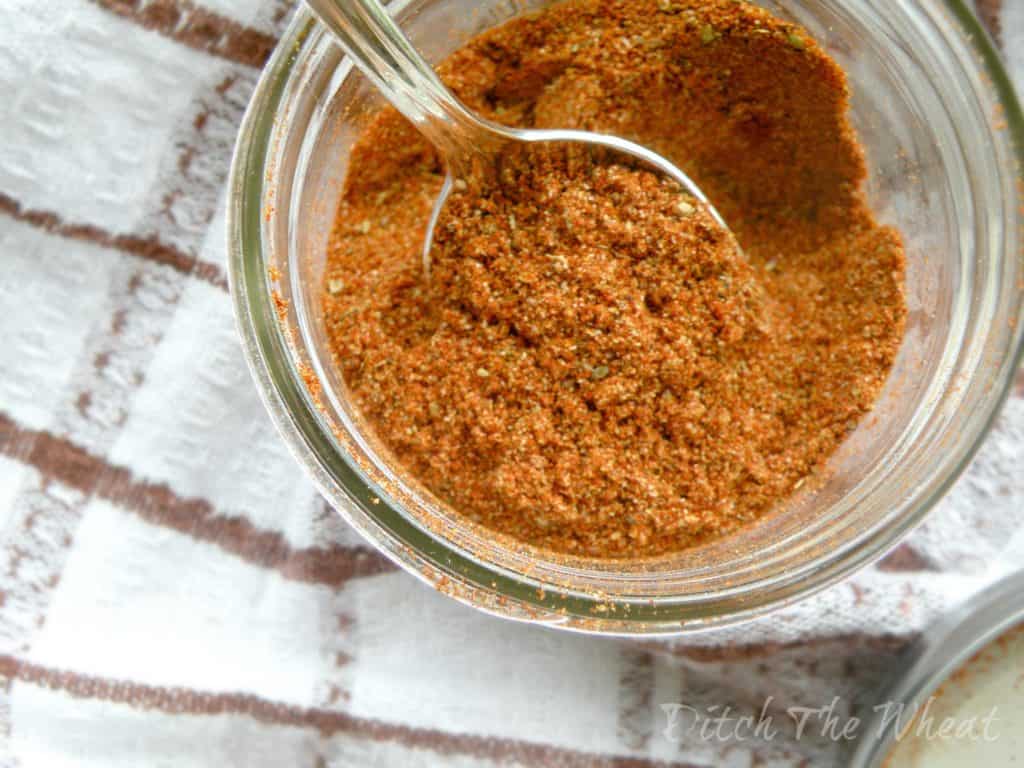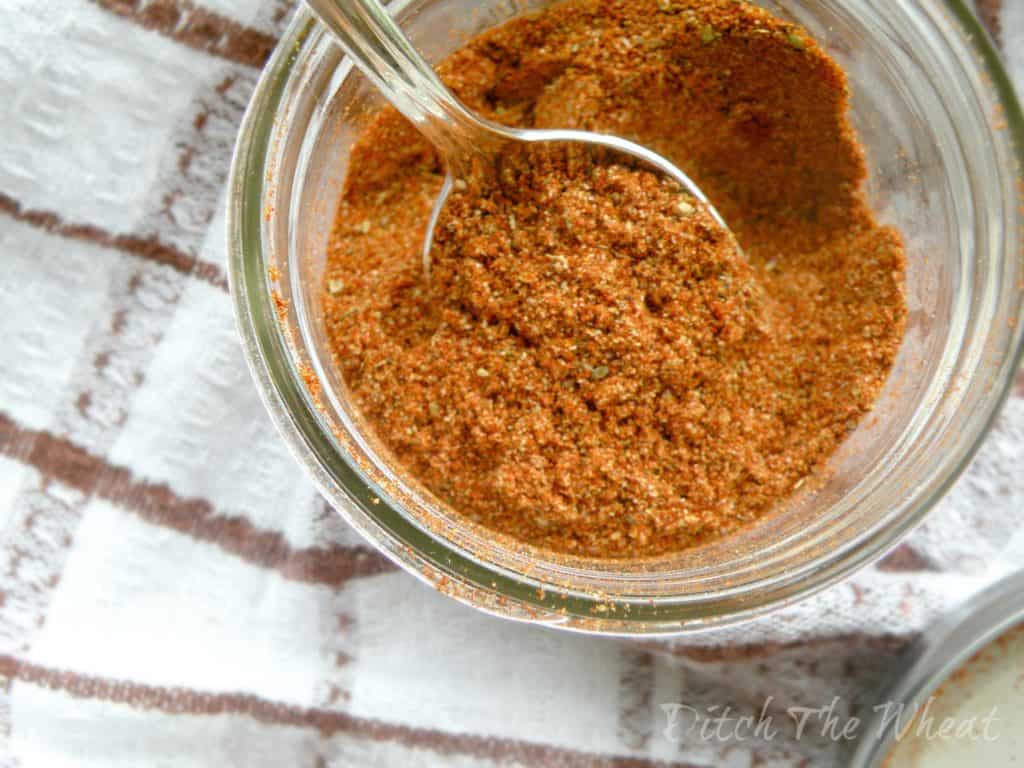 The Universal Spice Rub promises to be your go to rub for anything and everything.  So far I tested it on chicken, sweet potato wedges, sweet potato chips, more chicken, pork, wings… I've loved the results.

Universal Spice Rub
Author: Carol Lovett – Adapted from Canadian Living pg. 114 July 2012 issue, BBQ Basics by Adell Shneer
Recipe type: Spice Rub
Instructions
Mix all together and store in a small jar.
Notes
This spice rub goes with everything. Makes about ½ cup of spice rub.
Sneak peak at the next post which uses this spice rub:)
PSssTTTT ~ I also want you to know about the KETO Bread Cookbook. You can eat bread that is Paleo and Keto friendly.
--> CLICK HERE <--
Homemade Aioli & Sweet Potato Skins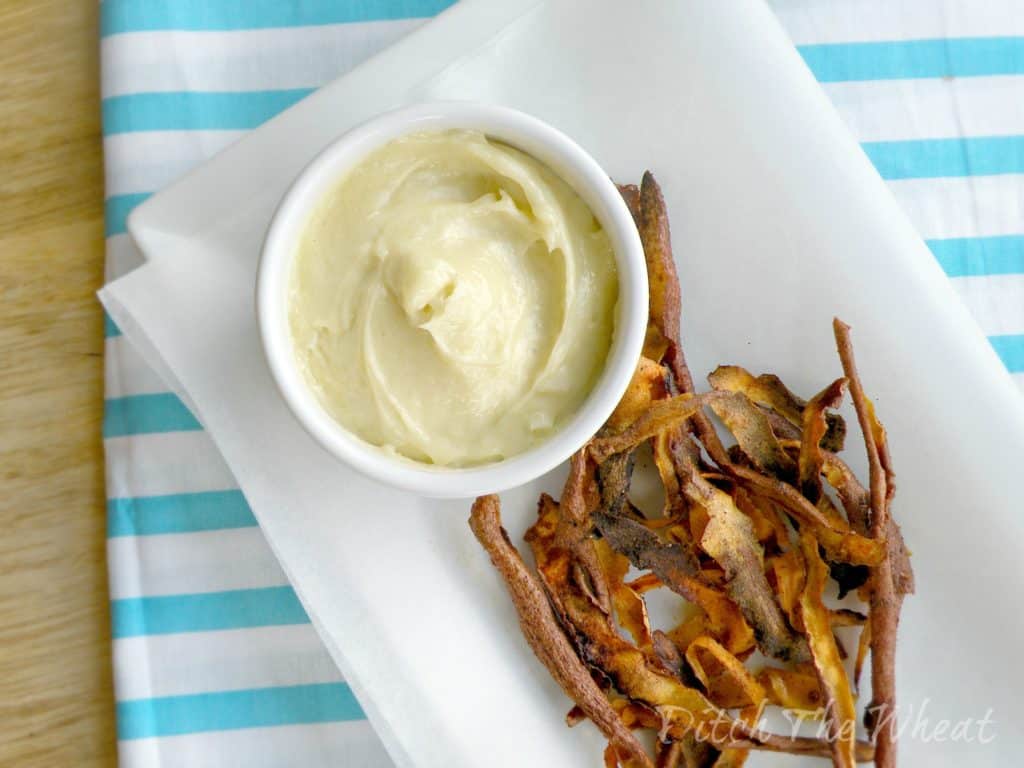 Enjoy,