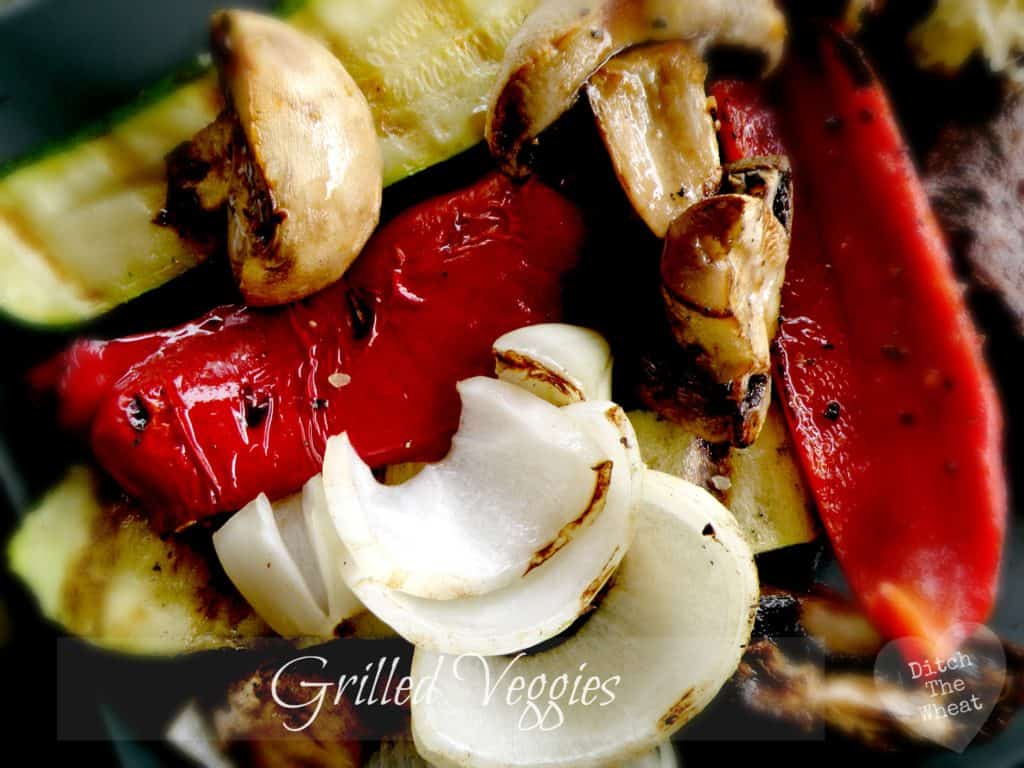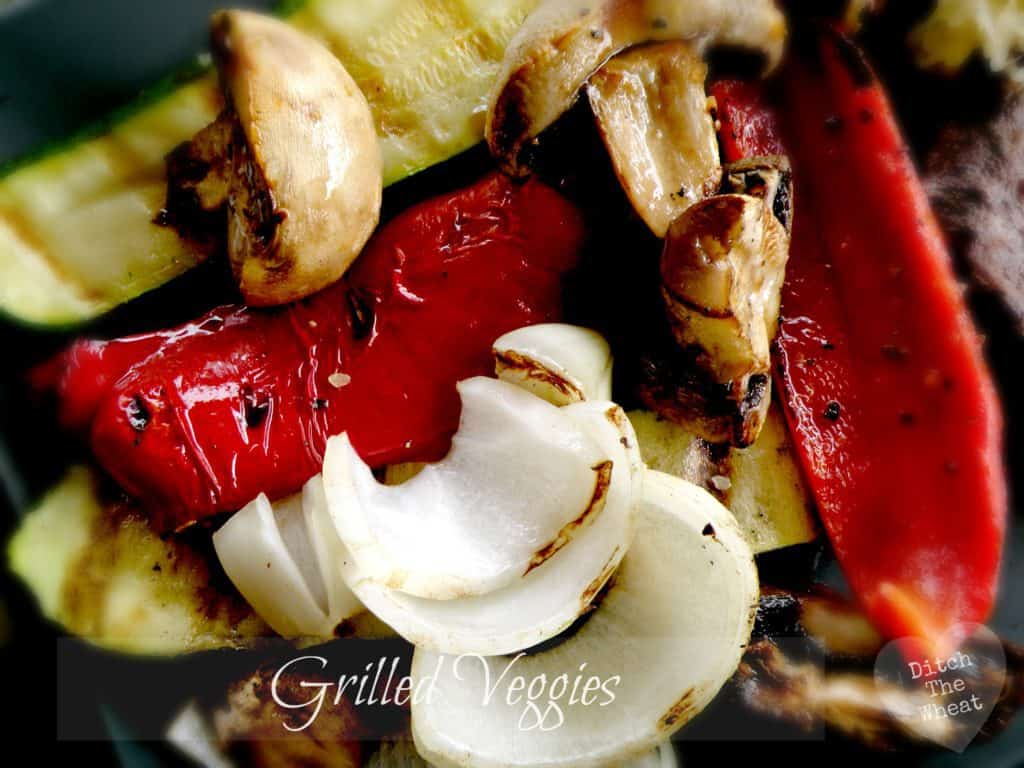 MmmmmMMmmmmmMMmmmmmMMMm grilled veggies!!!!
So you need side ideas for dinner or lunch (maybe breakfast too!).  Nothing is better at this time of year than grilled veggies!  I took my favourite veggies or aka what was in the fridge at the time:

zucchini, mushrooms, onions, and peppers.
I thickly sliced them, poured extra virgin olive oil all over them, sprinkled The Keg's spice mix – fellow Canadians you can buy it at Shopper's Drug Mart (fancy Montreal Steak Spice) on them.   MmmmMMmmmMMMm so delicious! I turned the bbq on high.  Let it heat up and I placed my veggies over the searing heat.  Turning only once.  Don't grill them too long.  They taste great crunchy.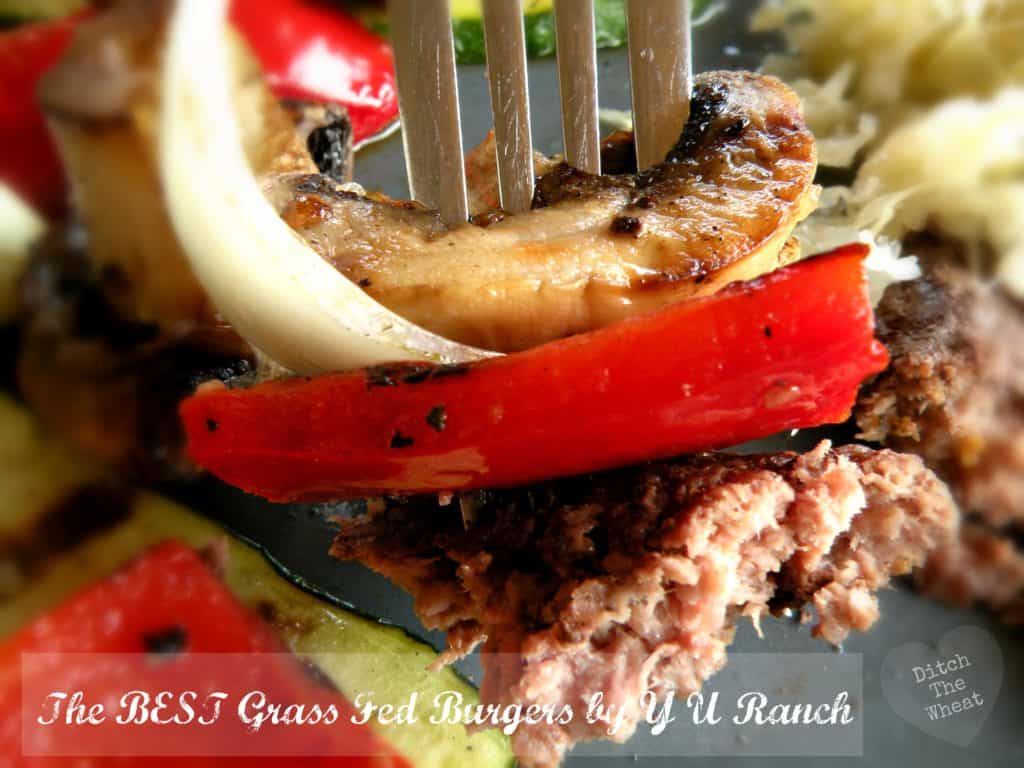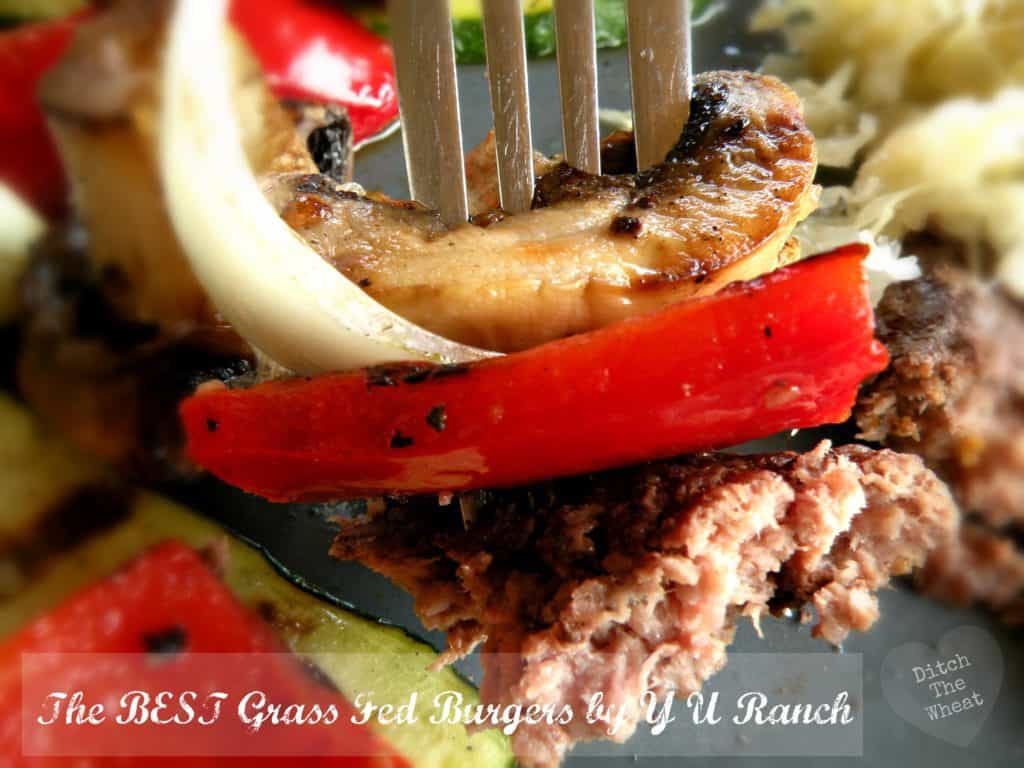 I ate them with my grass fed burger from Y U Ranch.  A perfect way to top a bunless burger.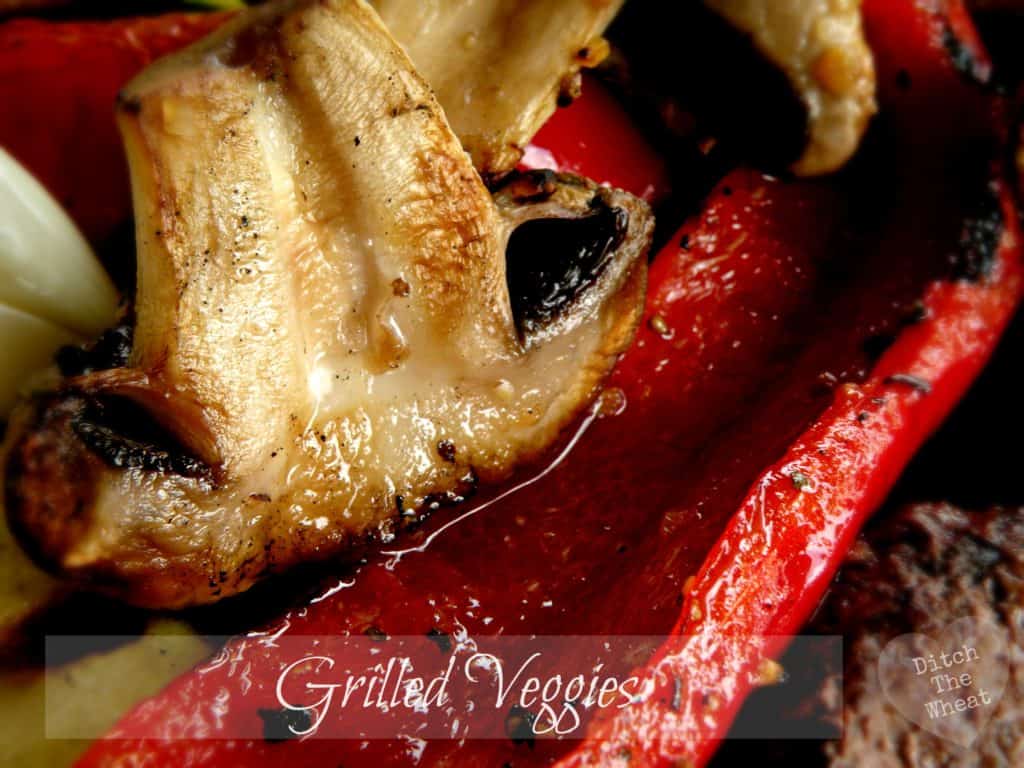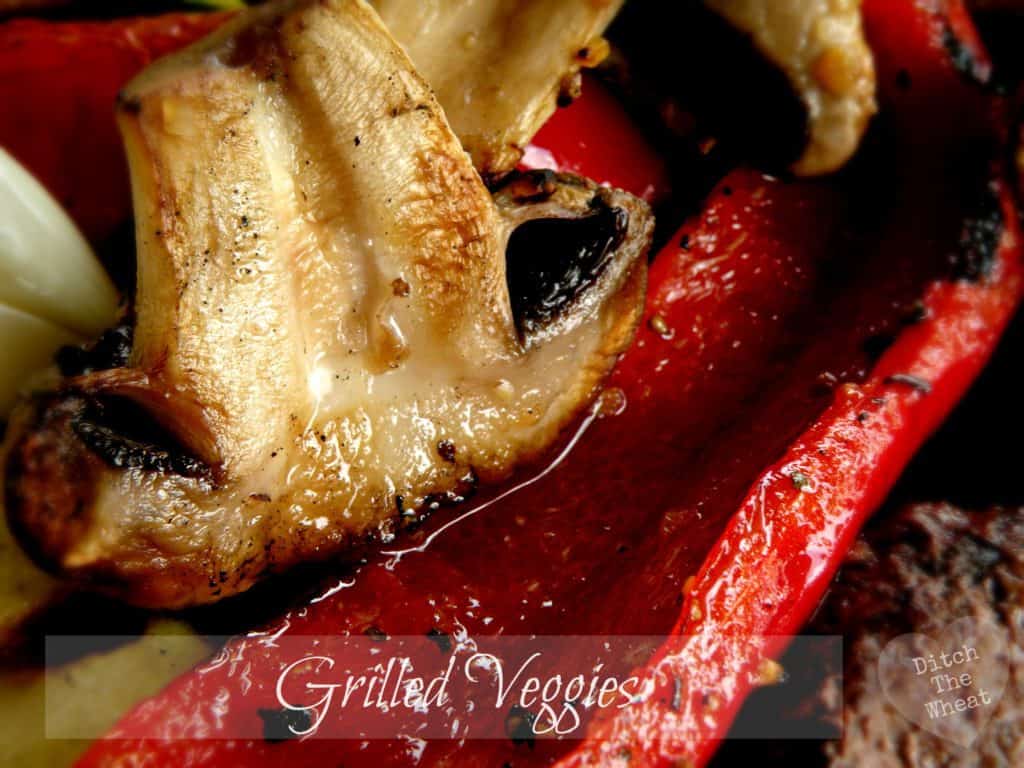 Enjoy,
What grilled vegetables do you like?