Welcome to Ditch the Wheat! Before you view the recipe I need to make sure you are aware of this. I hear it all the time... You're asking me to give up bread... Even my type 2 diabetic neighbour refuses to give up bread... There's so many reasons to ditch the bread: - gluten - GMO wheat - simple carbs (that cause weight gain) BUT it's so comforting to bite into a soft piece of bread smeared with butter. What if I told you there's bread you can eat that is Paleo and Keto friendly.
--> CLICK HERE <--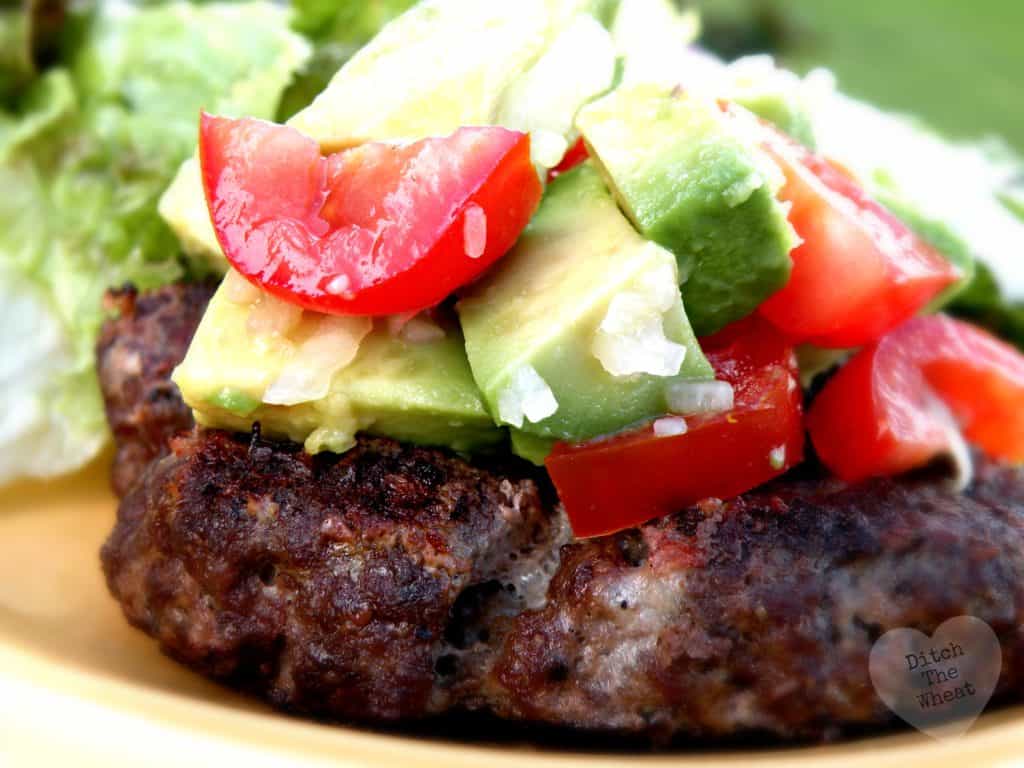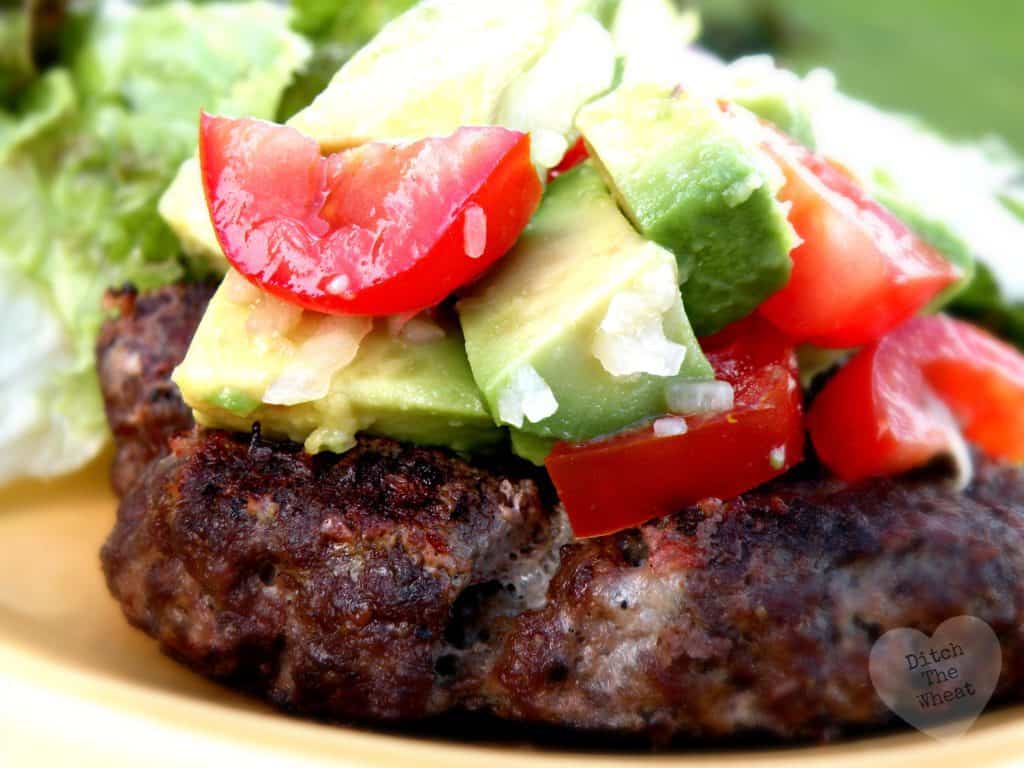 Summer is here!!!!  That means burgers, burgers, and more burgers!  I don't eat my burger with a bun anymore but if you do check out my recipe for hamburger buns.  Instead I get creative with my burger toppings.
PSssTTTT ~ I also want you to know about the KETO Bread Cookbook. You can eat bread that is Paleo and Keto friendly.
--> CLICK HERE <--
I do…
The Traditional:
Bacon
Lettuce
Tomato
Onion
Gourmet:
Caramelized onions
Sautéed mushrooms
Bacon
And now my version of Mexican ……
My avocado salsa burger topping is inspired by guacamole.  I'm crazy for avocado.  Every time I eat some I call it happy hour!  After doing more research on avocados I learned that the tryptophan in avocados turns into serotonin in our brains.  You can read more about the food mood connection in Maria Emmerich's book (GREAT BOOK!).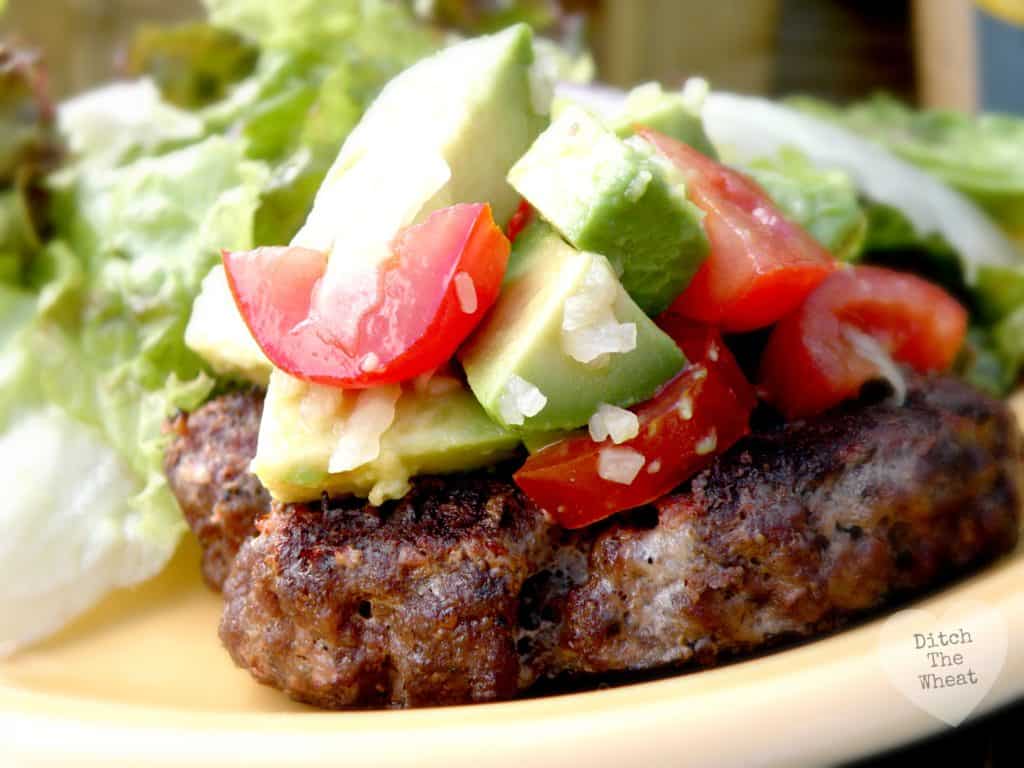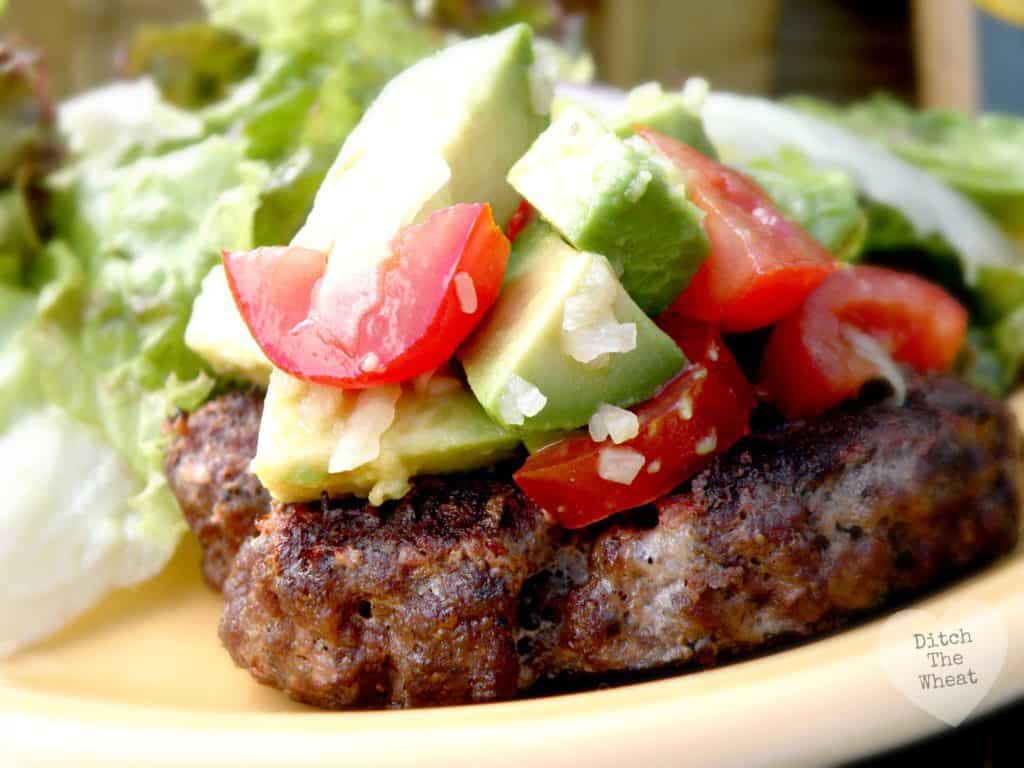 Avocado "Happy Hour" Salsa
Author: Carol Lovett
Recipe type: Condiment
Serves: 1-2
Ingredients
½ of an avocado (chopped)
⅛ cup of diced tomatoes/grape tomatoes
⅛ cup of onions
Sprinkle of chopped garlic
Sprinkle of salt
Dash of lime juice
Instructions
In a bowl mix the ingredients together.
Place on top of a cooked hamburger.
Eat!
Enjoy,
What is your favourite burger toppings???