Sweet Potato Skins and Homemade Aioli
This post contains affiliate links including Amazon affiliate links.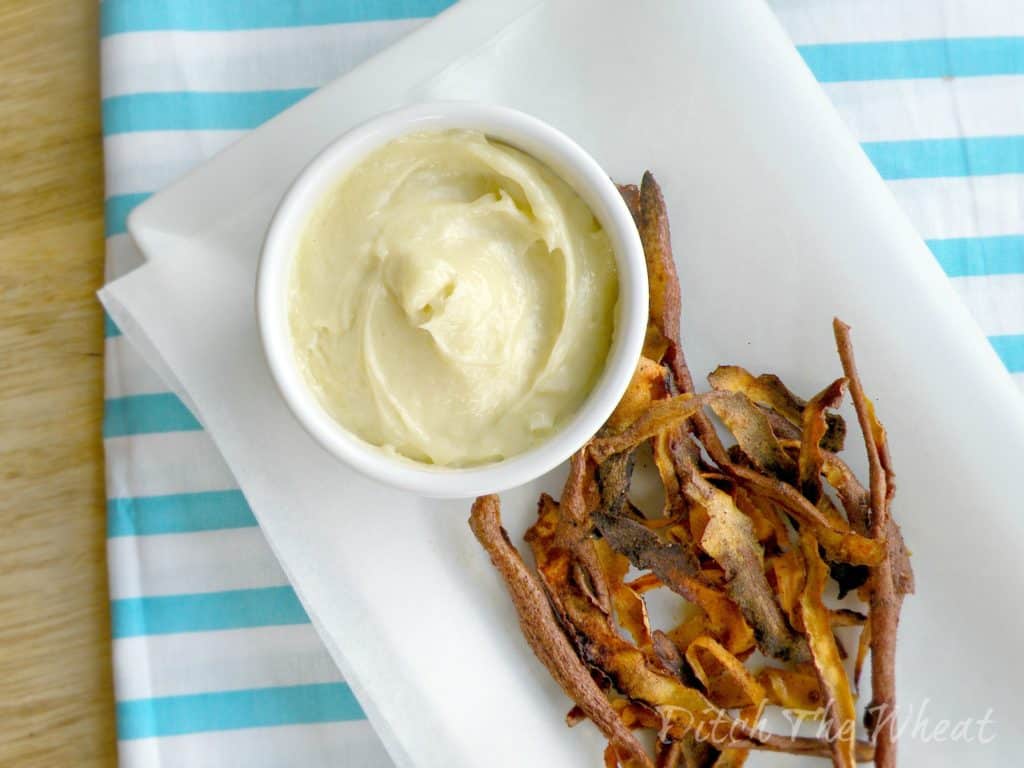 This recipe was so exciting to make. If you have never tried making aioli you should try. First off, what is Aioli?
A google search says aioli is mayonnaise with garlic added to it. This blog post describes it more in-depth.
Since I was making aioli I need something to go with it….so I made sweet potato wedges.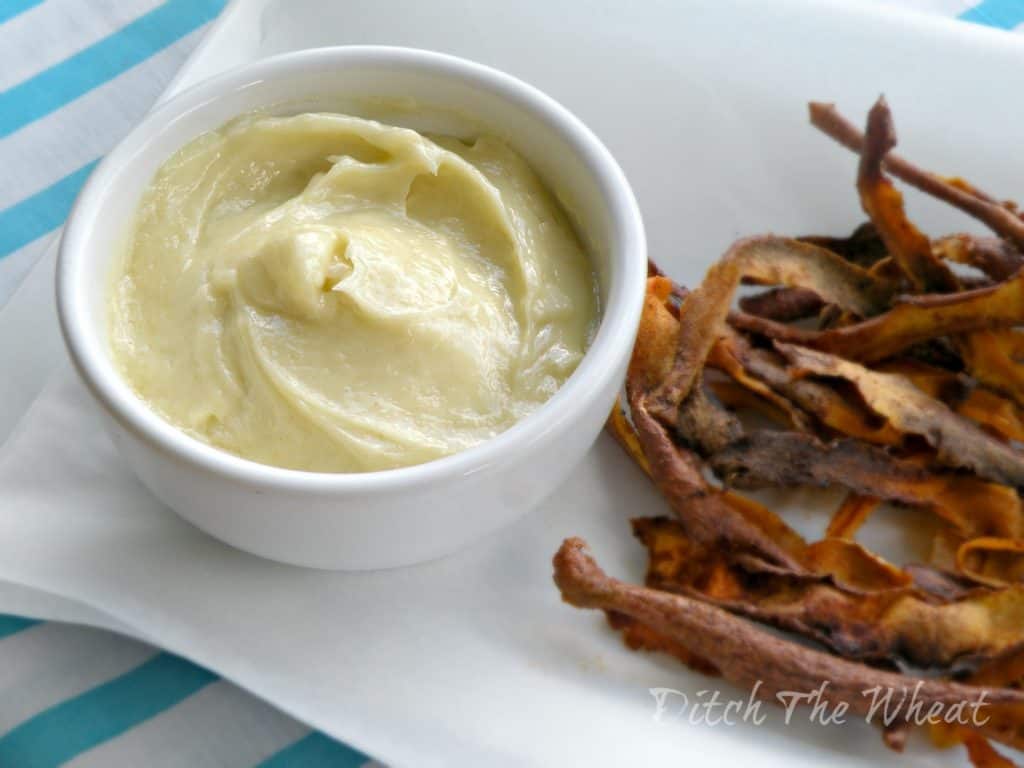 Wait a second….I don't see sweet potato wedges in the pictures… I tried a different way of making sweet potato wedges to speed up the baking time and lets just say it didn't speed it up at all, so it didn't make it to the blog.
But, I peeled the sweet potatoes and I was about to throw out the scraps when I thought, "Potato Skins!"
Potato skins taste soooo good. I took the sweet potato skins, tossed them in olive oil and Universal Spice Rub, and let them bake and get crispy.
Soooo good tasting.

Sweet Potato Skins and Homemade Aioli
Author: Carol Lovett – Aioli adapted from the book Appetizers, Buffets & Parties published by Hermes House (2007) recipe: Saffron Aioli. page 172.
Recipe type: Snack, Appetizer, Side Dish
Ingredients
Aioli:
1 egg yolk
½ tsp of mustard
½-1¼ cups of olive oil (I tried it with melted coconut oil and it worked too)
1 clove of garlic, finely chopped
1-2 tbsp lemon juice, optional
Sweet Potato Skins:
Scraps from peeling a sweet potato
Extra Virgin Olive Oil
Spice Mix – I used Universal Spice Rub
Instructions
Using a blender, whip the egg yolk and mustard.
Turn the blender to a high speed, (I used the whipping cream speed) SLOWLY add the olive oil. A drop at a time. Make sure it mixes before SLOWLY adding more.
*The recipe calls for 1¼ cup of olive oil but I stopped at ½ cup.
After it is whipped up add garlic and 1-2 tbsp of lemon juice.
*I preferred it without the lemon juice.
Store in the fridge.
Sweet Potato Skins:
Preheat the oven to 400 F.
Use the scraps from peeling a sweet potato.
Cover the scraps in olive and your favourite spice mixture. I used ½ tbsp of Universal Spice Rub.
Bake on a baking tray with parchment paper for 10 minutes or until crispy.
Notes
If you add the olive oil too fast and it doesn't work. Put what you already made into a bowl and start with a fresh egg yolk, and slowly add back the egg yolk/oil mixture. Make sure to do it slowly. Since the mixture will have double the yolks you might want to increase the mustard and garlic.
Sweet Potato Skins and Homemade Aioli
If you love snacks like this I have two cookbooks you really need to check out asap! Indulge, for all your Paleo dessert needs and The Grain-Free Snacker for amazing Paleo snacks!
DISCLOSURE: Not intended for the treatment or prevention of disease, nor as a substitute for medical treatment, nor as an alternative to medical advice. Use of recommendations is at the choice and risk of the reader. Ditch the Wheat is a participant in the Amazon Services LLC Associates Program. As an Amazon Associate I earn from qualifying purchases. I may receive monetary compensation or other types of remuneration for my endorsement, recommendation, testimonial and/or link to any products or services from this blog. I only endorse products that I believe in.