My Experience with Grass Fed Beef
This post contains affiliate links including Amazon affiliate links.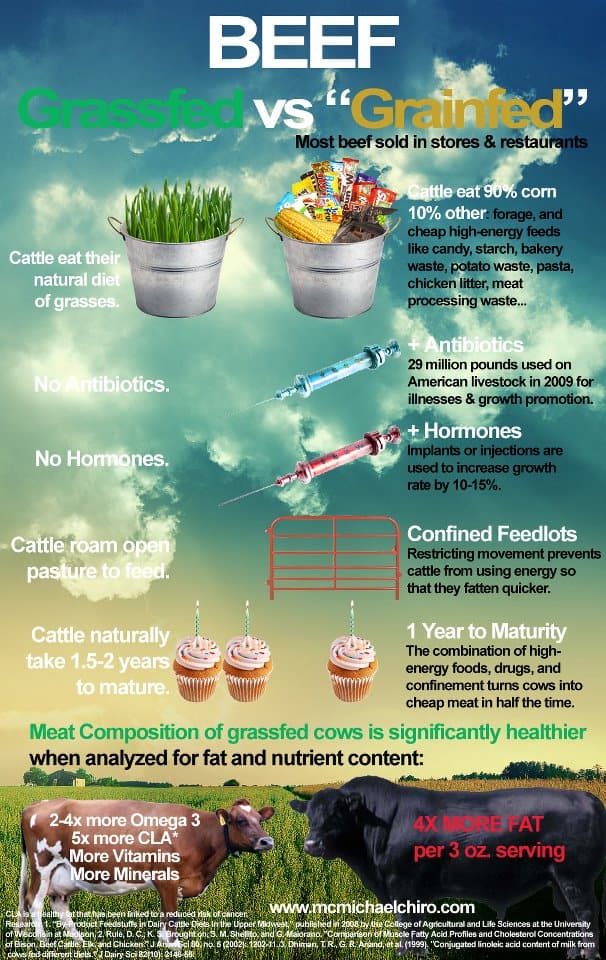 On July 12th I had my first taste of grass fed beef! Just getting the beef was an adventure. I did a lot of research on local farms, and grass fed beef too. I discovered a vendor that was within driving distance. I emailed the farmer, got a quote on prices, and was surprised to learn that there was no need to pre-order ¼ of a cow or buy a set amount of beef. Since I was trying it out for the first time this was definitely a selling point. A month later I called up the farmer and told them I'm on my way! He warned me that everyone gets lost coming to his farm so follow these directions….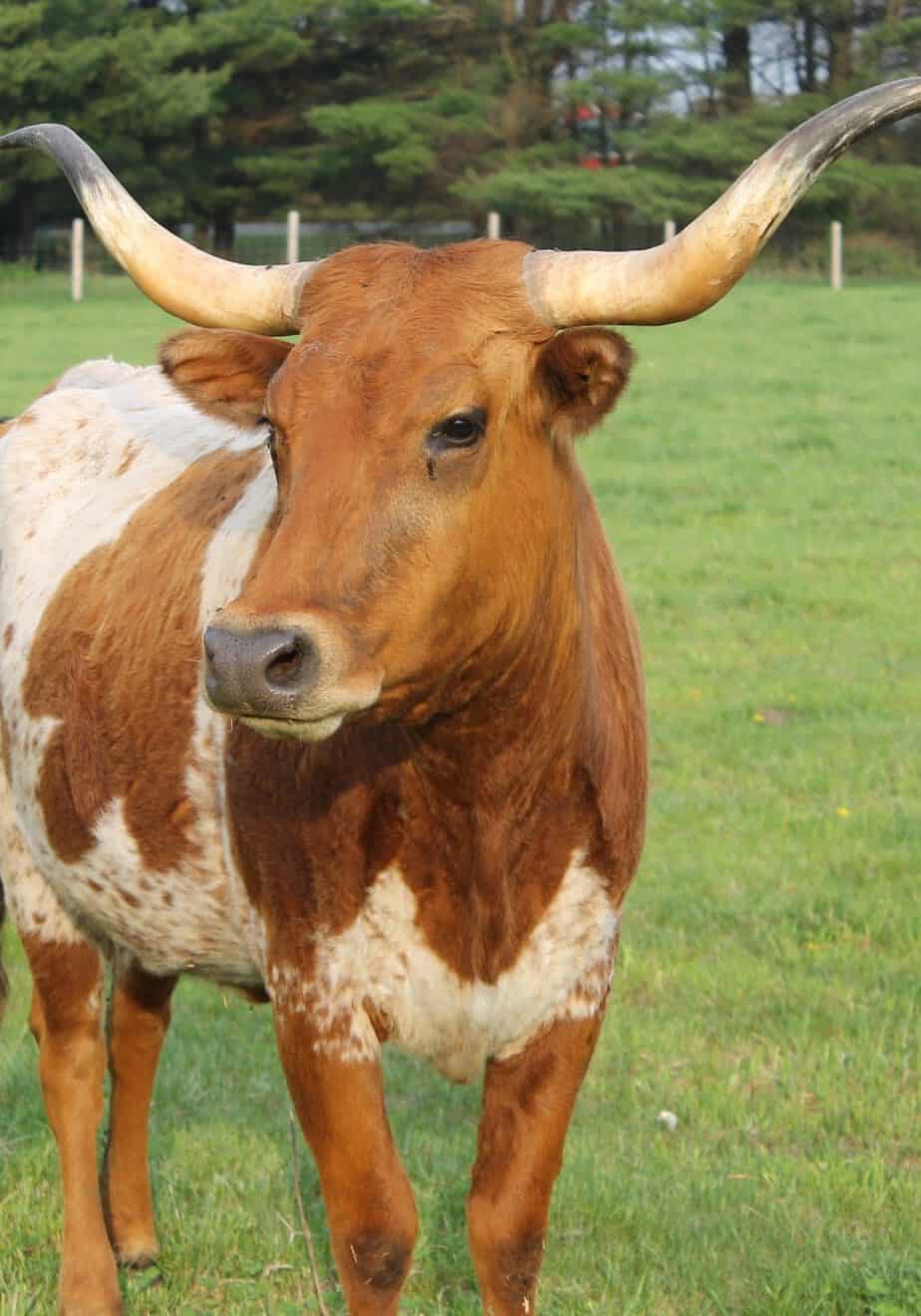 After lots of driving in the country, back and forth, up and down, seeing corn field after corn field I was 100% lost! Note to self – GPS does not recognize country roads! I was lost for a good 45 minutes. I'm not even sure how but somehow in all that driving around I saw a road that I recognized that was going to lead to the farm. I drove down the road, and kept going….and going and then realized I was driving in the wrong direction. (silly me)
I finaaaaally saw the sign for Y U Ranch. I drove up the road to the welcome of 3 beautiful border collies. I met the man and wife team behind Y U Ranch. They are such a loving welcoming couple. In the driveway you can see the farm pastures on the one side of the property. I found it rewarding to see the farm where the beef cattle were raised. It was a bit of a novelty for a non-farmer like myself.

I went shopping for beef. It was an exciting shopping spree! I went through packages of ground beef, beef ribs, rib eyes…. I settled on a bag of 30 hamburgers, some sirloin steaks, and 2 rib eyes. Unfortunately they were all out of bone marrow.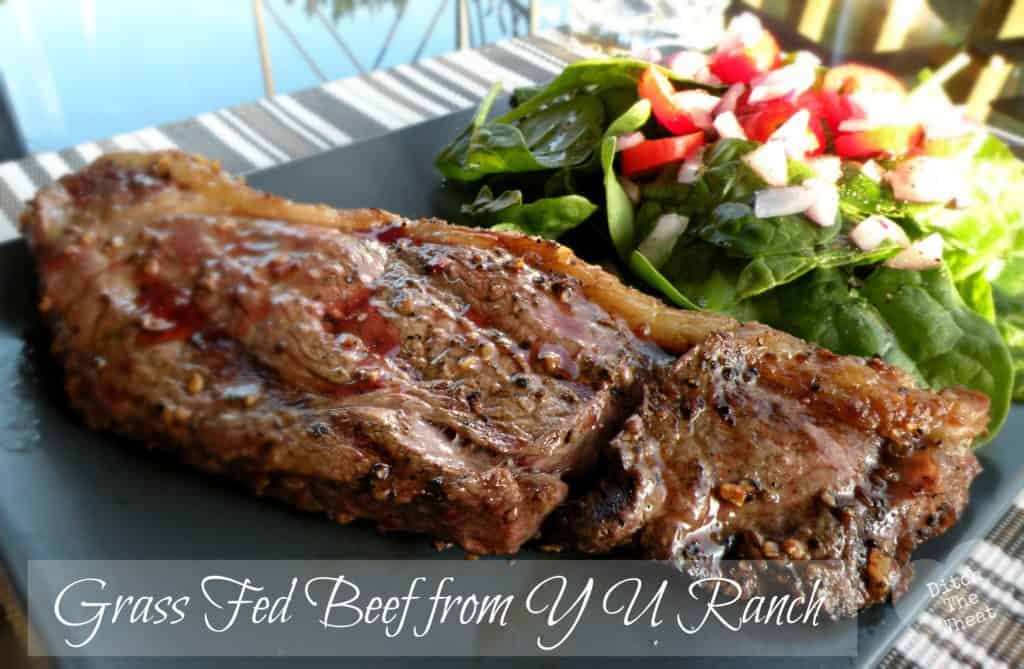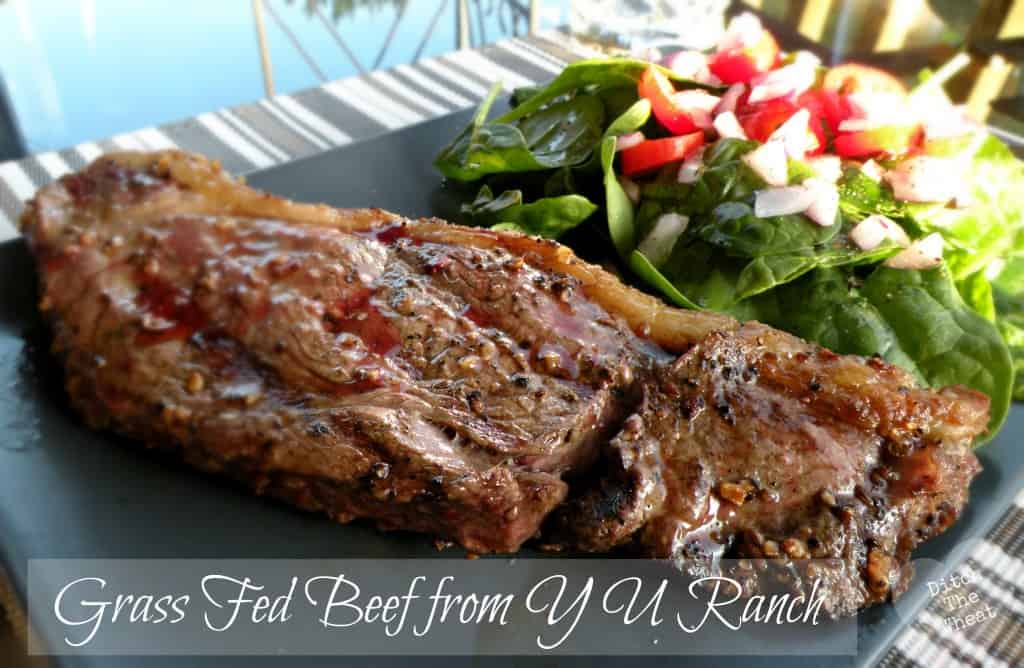 I didn't know what to expect from the taste of grass fed beef. I started eating the hamburgers first and O.M.G. they were sooo tasty! I tried a sirloin steak. As it was grilling on the bbq I smelled something odd but I couldn't put my finger on it. I cut into the juicy steak expecting to taste the most wonderful meat….it tasted grassy. I was completely surprised but in a way I shouldn't have been, they are what they eat. I realized the smell was from the meat, a bit of a grassy odour. A few days later and in between many hamburgers, I had a rib eye steak, now this steak was AMAZING. Not a single bit of grassy taste except for the larger pieces of fat on the meat. So far I've eaten half of the hamburgers, 1 sirloin steak, and 1 rib eye steak. Once I'm out of meat I'm going back for more!
Unexpected Attributes of the meat:
Considering that it is very lean, my steaks have been juicier than ever.

Just a little seasoning is needed because the meat has a nice natural taste (except for the 1 sirloin which was a little too grassy).

Price was not that much different than store bought meat.

I'm really excited to see the long-term effects of the extra CLA
Note – if you plan on grilling some of this beef, Bryan, the farmer, recommends you fully thaw the meat (except the hamburgers), sear the outside on high heat and then turn the heat to low and slow cook the steak.
Check out Y U Ranch's great selection of resources.
If you ever have the chance, try out some local grass fed beef.
Enjoy,
DISCLOSURE: Not intended for the treatment or prevention of disease, nor as a substitute for medical treatment, nor as an alternative to medical advice. Use of recommendations is at the choice and risk of the reader. Ditch the Wheat is a participant in the Amazon Services LLC Associates Program. As an Amazon Associate I earn from qualifying purchases. I may receive monetary compensation or other types of remuneration for my endorsement, recommendation, testimonial and/or link to any products or services from this blog. I only endorse products that I believe in.
Carol Lovett is the founder of Ditch the Wheat and a Globe and Mail bestselling author of the cookbook, Ditch the Wheat. She has been eating gluten free since 2010. She loves all things food, natural living, and spiritual. She's also a reiki master and crystal healer.