Welcome to Ditch the Wheat! Before you view the recipe I need to make sure you are aware of this. I hear it all the time... You're asking me to give up bread... Even my type 2 diabetic neighbour refuses to give up bread... There's so many reasons to ditch the bread: - gluten - GMO wheat - simple carbs (that cause weight gain) BUT it's so comforting to bite into a soft piece of bread smeared with butter. What if I told you there's bread you can eat that is Paleo and Keto friendly.
--> CLICK HERE <--
Oh my gosh! I was so excited to look through my review copy of, The Performance Paleo Cookbook. It is filled with a ton of really tasty looking recipes that also are geared to help enhance your performance. This is Stephanie Gaudreau's (Stupid Easy Paleo), first print cookbook. I whispered to her on Facebook that I felt she hit the ball out of the park with this book. It's a clean eating focused cookbook with meal ideas for breakfast, lunch, snacks and dinner and a handful of desserts.
Since Steph doesn't use a ton of almond flour and other Paleoish flours (guilty over here!) her recipes are actually very allergy friendly and usually considered Whole30 approved.
You'll find a ton of drool worthy food porn pictures! In the past year I have urgently FB pm'ed Steph, a little bit like a stalker, on the verge of tears, "please help me (obi wan kenobi), you're my only hope…  I can't figure out this picture for my cookbook 🙁  Anyways, her pictures are really pretty!
Steph shared her recipe for Creamy Mango Jalapeno Dressing from, The Performance Paleo Cookbook. Enjoy!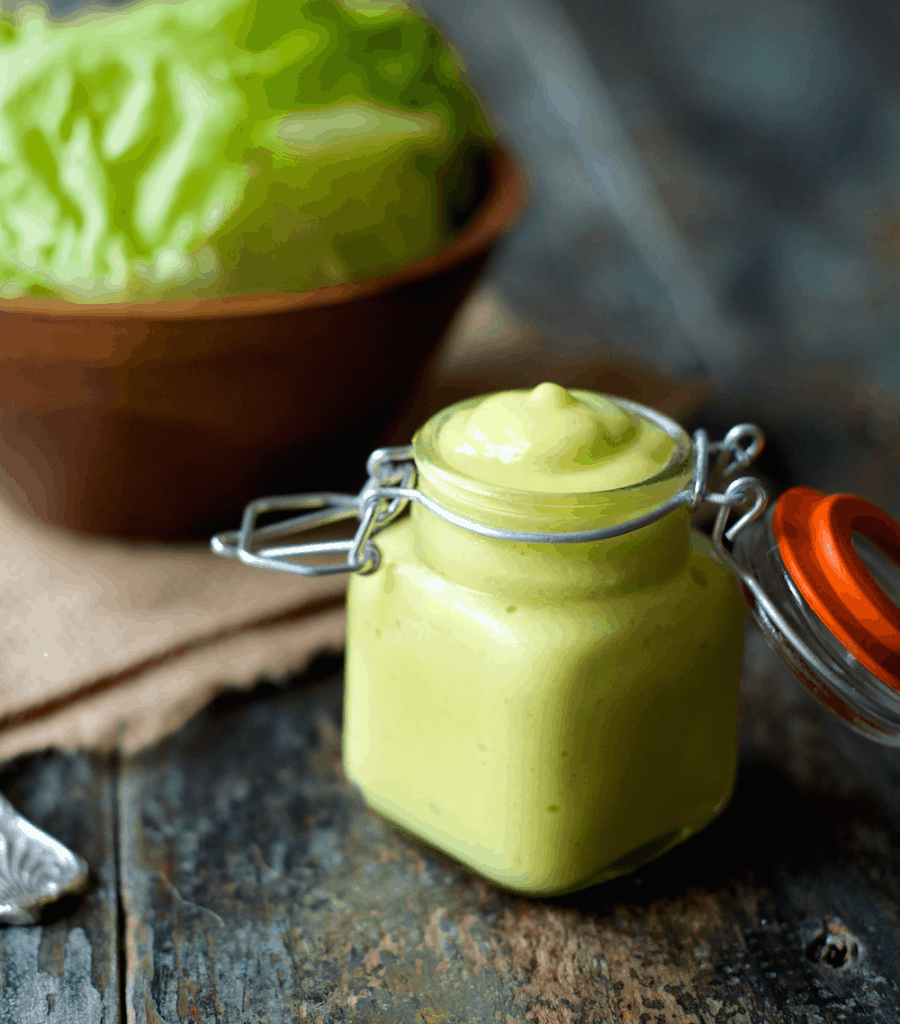 PSssTTTT ~ I also want you to know about the KETO Bread Cookbook. You can eat bread that is Paleo and Keto friendly.
--> CLICK HERE <--

CREAMY MANGO JALAPEÑO DRESSING
MAKES 4 SERVINGS
From The Performance Paleo Cookbook by Stephanie Gaudreau
Release date: January 6, 2015
Sweet, tangy and a little bit spicy
This dressing was a happy coincidence. When I was developing my Crunchy Slaw With Chicken (page 158), I wanted to add some sweet and spice. Instead of adding chopped mango and jalapeño, I threw it all into the blender and came up with this dressing. It's surprisingly creamy, and you can customize the heat level by keeping more or less of the jalapeño seeds.
Ingredients
1 cup (92 g) mango, fresh or frozen
Zest of 1 lime
6 tablespoons (90 mL) lime juice
2 tablespoons (30 mL) light-tasting olive oil
1 jalapeño pepper, stem removed
1⁄2 teaspoon sea salt
1⁄4 teaspoon fish sauce
Directions
Combine all the ingredients in a high-powered blender or food processor and blend until smooth.
If you add the entire jalapeño pepper—seeds and inner white membrane— the dressing will be medium to spicy.