Welcome to Ditch the Wheat! Before you view the recipe I need to make sure you are aware of this. I hear it all the time... You're asking me to give up bread... Even my type 2 diabetic neighbour refuses to give up bread... There's so many reasons to ditch the bread: - gluten - GMO wheat - simple carbs (that cause weight gain) BUT it's so comforting to bite into a soft piece of bread smeared with butter. What if I told you there's bread you can eat that is Paleo and Keto friendly.
--> CLICK HERE <--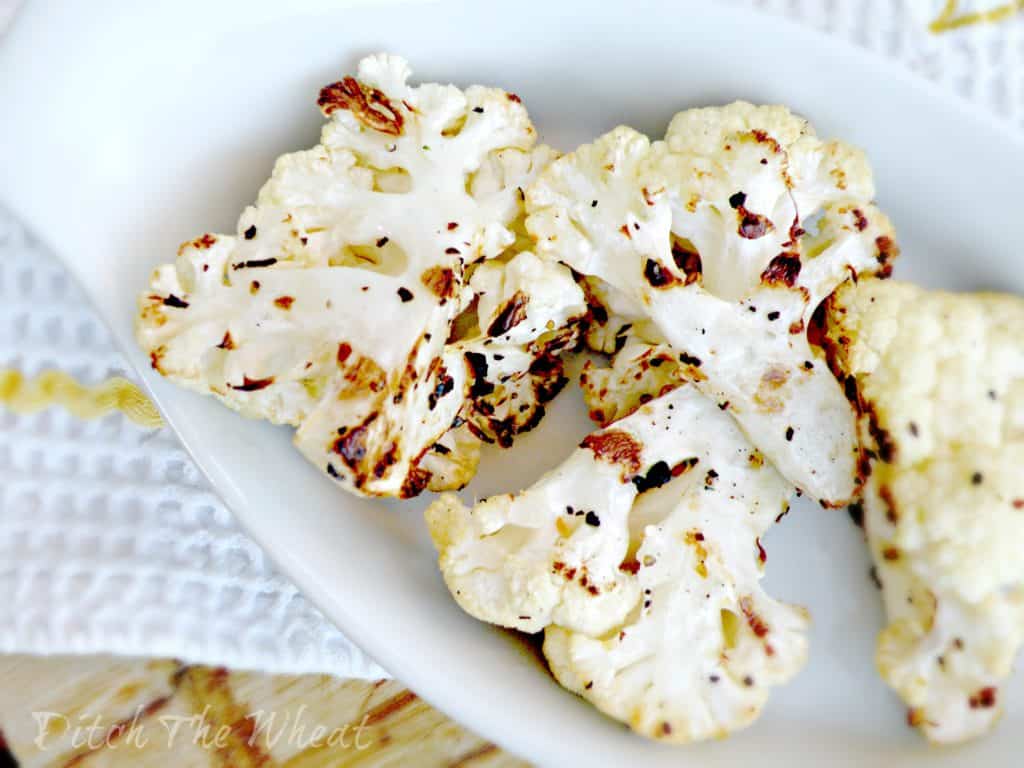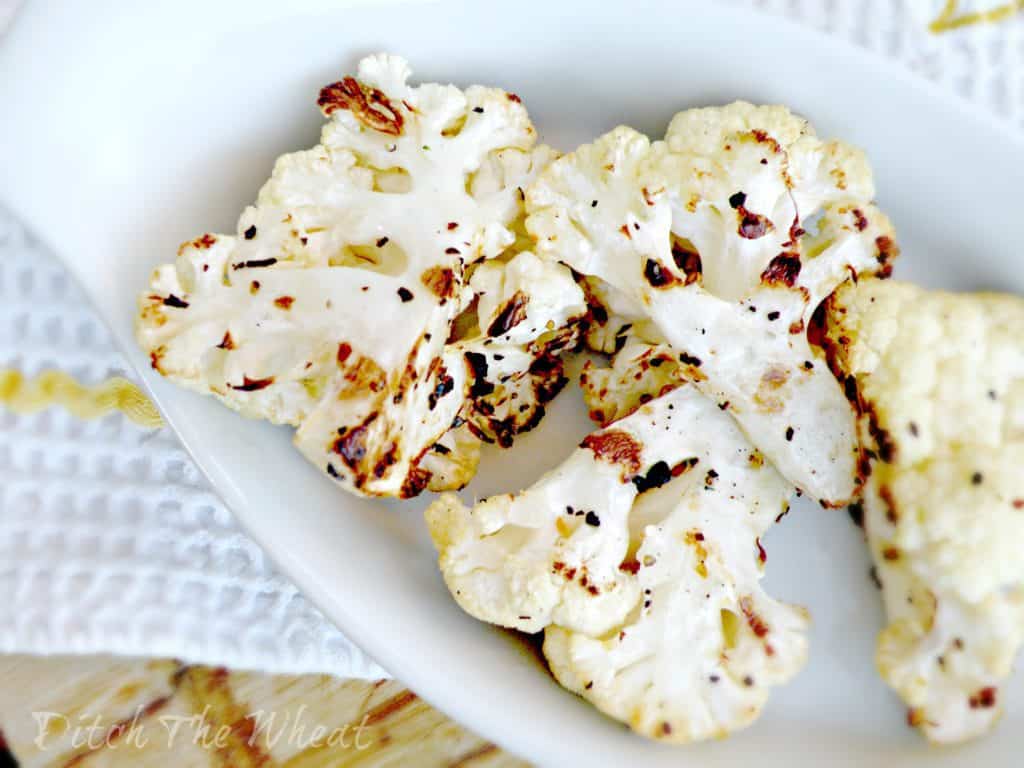 I was searching through the fridge for an idea for a side to try out with a chicken kebab recipe.  I saw some cauliflower but I hesitated since I was being lazy and I wanted to cook everything on the grill.  Then a flash of brilliance took over.  People roast cauliflower all the time.  Hmmm maybe if I cut the cauliflower thick enough it will hold together on the BBQ?
I cut up a few pieces of cauliflower, drizzled extra virgin olive oil all over them and used my favourite spice mix, The Keg Spice (really just Montreal Spice with more salt added to it).  Yummy!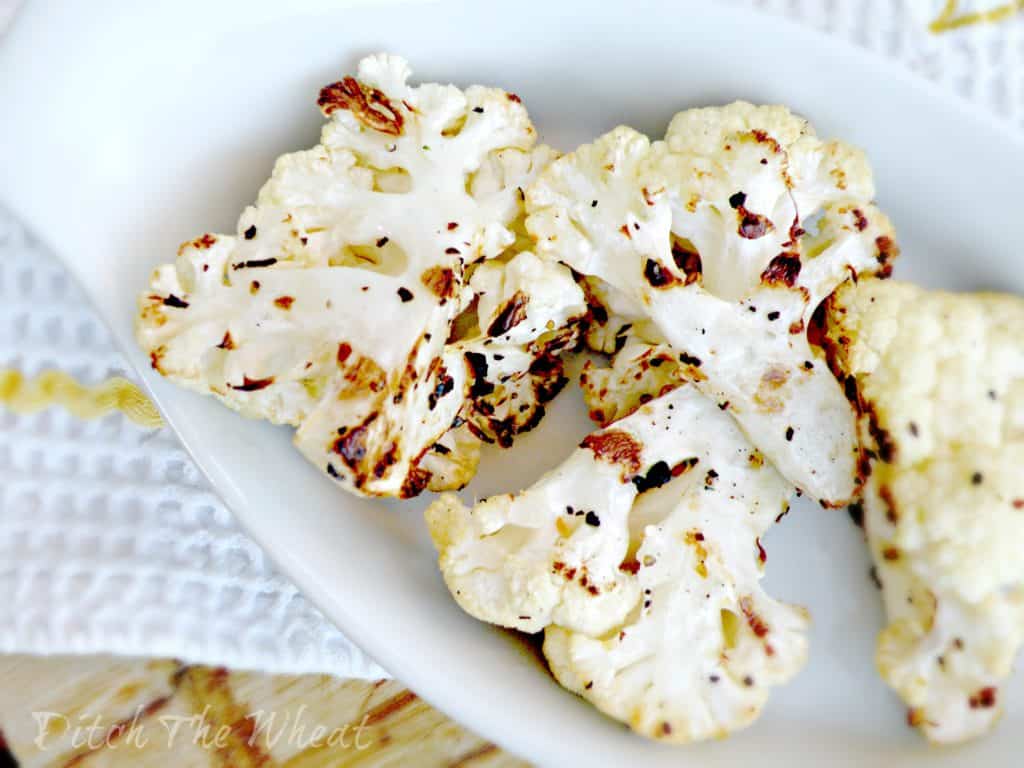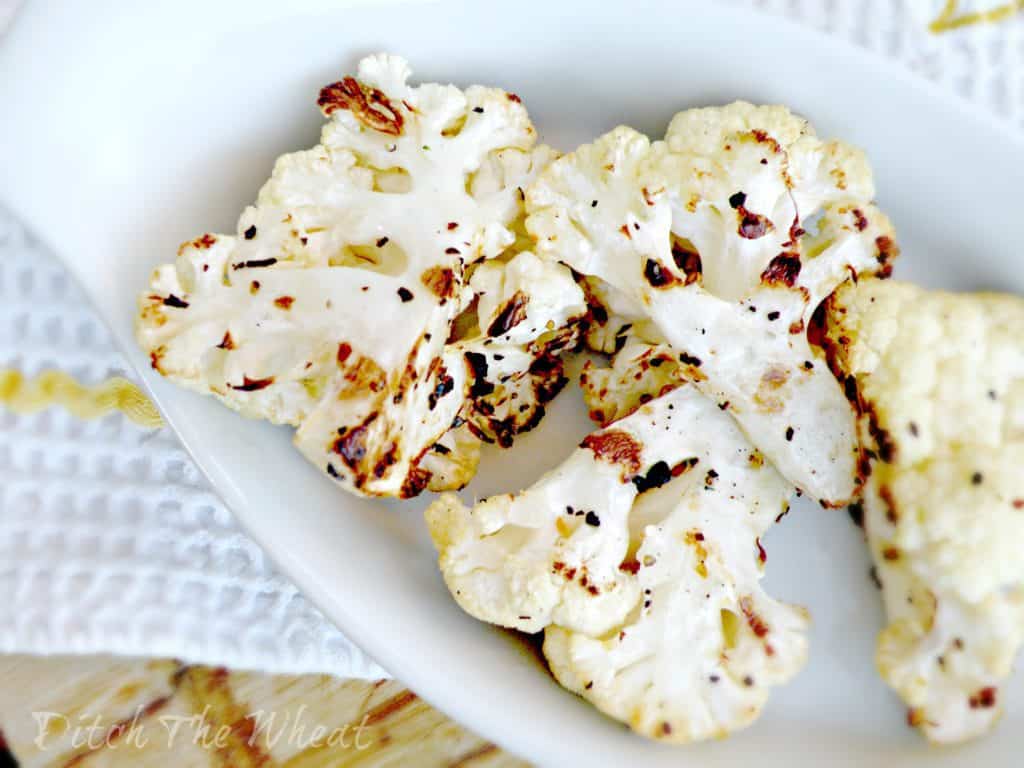 Grilled Cauliflower
Author: Carol Lovett
Recipe type: Side Dish
Ingredients
Cauliflower
The Keg Spice Mix or Montreal Spice
Extra Virgin Olive Oil
Instructions
Cut thick pieces of cauliflower
Drizzle olive oil all over them.
Lightly sprinkle seasoning over them.
Grill on high. Take off when you see grill marks and it is still slightly crunchy.
What is your favourite grilled side?
PSssTTTT ~ I also want you to know about the KETO Bread Cookbook. You can eat bread that is Paleo and Keto friendly.
--> CLICK HERE <--
Enjoy,