Welcome to Ditch the Wheat! Before you view the recipe I need to make sure you are aware of this. I hear it all the time... You're asking me to give up bread... Even my type 2 diabetic neighbour refuses to give up bread... There's so many reasons to ditch the bread: - gluten - GMO wheat - simple carbs (that cause weight gain) BUT it's so comforting to bite into a soft piece of bread smeared with butter. What if I told you there's bread you can eat that is Paleo and Keto friendly.
--> CLICK HERE <--
I have to admit I LOVE panna cotta. It was hard for me to give it up when I started following a low-carb diet. I kept experimenting with healthy alternatives to panna cotta using different flavours such as strawberry & rhubarb, which can be found on my blog.
PSssTTTT ~ I also want you to know about the KETO Bread Cookbook. You can eat bread that is Paleo and Keto friendly.
--> CLICK HERE <--
This recipe has always been my favourite. It all begun with my mom's hot cocoa drink that she used to make for us when we were kids.  In fact, I even adapted her recipe and it's now one of the many others in my apps and book.
Her drink has the very same spices I use in my recipe for spiced chocolate panna cotta. It's a perfect make-ahead dessert high in healthy fats while low in carbs, which is great for maintaining a healthy weight and even managing certain health conditions such as diabetes. The combination of dark chocolate, anise seeds and cardamom make this dessert very decadent!
Panna cotta is easy to make and always goes great with berries, especially strawberries that also happen to be in season. Apart from strawberries, you can also try raspberries or blueberries.

DAIRY-FREE PANNA COTTA
Ingredients
2 cups coconut milk, preferably BPA-free such as Aroy-D (480 ml / 16 fl oz)
½ bar dark chocolate, 85% cocoa solids (50g / 1.8 oz)
¼ cup cold water (60 ml / 2 fl oz)
10-15 drops
stevia
½ tsp anise seeds, dried
4 whole cardamom pods
2 tbsp / 2 envelopes / 6-8 sheetsgelatin, grass-fed (14g / 0.5 oz)
1 tsp extra virgin coconut oil or coconut oil spray (not needed if you use silicon molds)
Instructions
Pour the coconut milk in a pot and add anise seeds and cardamom pods. Bring to simmer over medium heat and cook for just about a minute. Keep an eye on it to prevent the milk from boiling over. When done, take off the heat and leave to rest for 10-15 minutes.
Using a sieve, pour the milk into another pan and discard the spices.
Add dark chocolate broken into pieces and slowly heat up while stirring until the chocolate dissolves. Then, take off the heat and add stevia.
Meanwhile, pour ¼ cup cold water in another pan. Sprinkle the gelatin over the surface of the water and mix in well. Let it stand for 10-15 minutes.
Add the warm chocolate mixture and keep stirring until dissolved. Make sure there are no granules before pouring it into the ramekins.
Lightly grease 4 ramekins with coconut oil and place them on a tray. Pour the chocolate mixture in and place in the fridge until set (3 hours or overnight).
When the panna cotta is set, prepare the strawberry coulis. Blend half of the strawberries in a food processor together with 2 tbsp water and stevia.
Run a knife around the edge of the panna cotta and unmold each one onto a plate and circle with the coulis. Use the remaining strawberries for garnish and enjoy!
Notes
Hands-on time: 15-20 minutes Overall time: 3-4 hours Servings: 4
STRAWBERRY COULIS
Ingredients
½ cup strawberries (70g / 2.5 oz)
5-10 drops stevia
2 tbsp water
Instructions
When the panna cotta is set, prepare the strawberry coulis.
Blend half of the strawberries in a food processor together with 2 tbsp water and stevia.
Enjoy,
Martina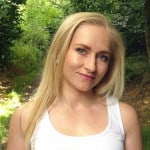 Martina is the founder of The KetoDiet App.  She lives in the UK and has a degree in Economics.  Her passion for nutrition and healthy living lead her to create low-carb recipes.  Her recipes are all grain-free, sugar-free and gluten-free.  Most of her recipes are paleo-friendly or include paleo-friendly alternatives.
Grab your FREE Keto print cookbook –> HERE (just pay S&H)
Check out these other Keto friendly recipes!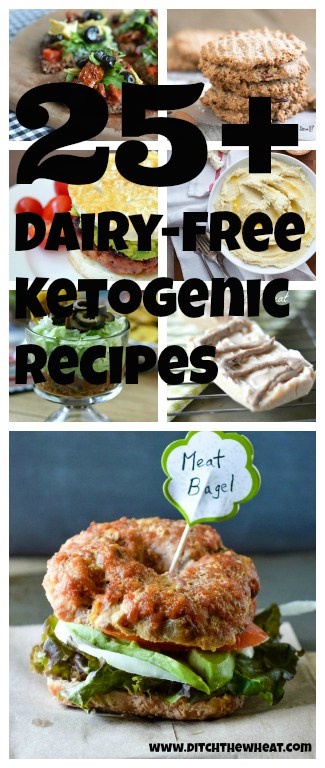 25+ Dairy-Free Ketogenic Recipes