Welcome to Ditch the Wheat! Before you view the recipe I need to make sure you are aware of this. I hear it all the time... You're asking me to give up bread... Even my type 2 diabetic neighbour refuses to give up bread... There's so many reasons to ditch the bread: - gluten - GMO wheat - simple carbs (that cause weight gain) BUT it's so comforting to bite into a soft piece of bread smeared with butter. What if I told you there's bread you can eat that is Paleo and Keto friendly.
--> CLICK HERE <--
I'm sharing with you my dairy-free chocolate ice cream recipe 😀  It's scoopable verses those really hard homemade ice cream recipes and it's not made with bananas!
This recipe is from my digital cookbook, The Grain-Free Snacker.  Use coupon code SNACKER to get 25% off the regular price (click here for the cookbook). This chocolate ice cream is rich, decadent and uses coconut cream instead of dairy. It's easy to whip up. I hope you love it as much as I do. I have a secret weapon to help cover up the coconut taste, but I'll share it with you… it's raw apple cider vinegar.
Dairy-Free Chocolate Ice Cream
Ingredients:
1 cup coconut cream (see note)
2/3 cup dairy-free semi-sweet chocolate chips or use sugar-free chocolate chips to make keto friendly
2/3 cup palm shortening
1 teaspoon raw apple cider vinegar
1 teaspoon vanilla extract
Directions:
Place all the ingredients in a small pot and turn the heat to medium.
Continuously whisk until the chocolate chips melt and the ingredients are thoroughly combined.
Turn on your ice cream maker and pour in the ingredients.
When the ice cream is finished churning (it will resemble ice cream at this point), scoop it into a container and store it in the freezer, or consume immediately.
Yield: 1 pint
Note: To make coconut cream, place a can of coconut milk in your fridge. The next day, scoop out the cream that has risen to the top, and you have coconut cream.
Note: I have always found this ice cream to be scoopable right out of the freezer but if you find it is too hard allow about 10 minutes for it to thaw before scooping it out.
Equipment note: This recipe uses an ice cream maker. Follow your ice cream maker's directions and place your ice cream container in the freezer 24 hours beforehand.
Pin it for later!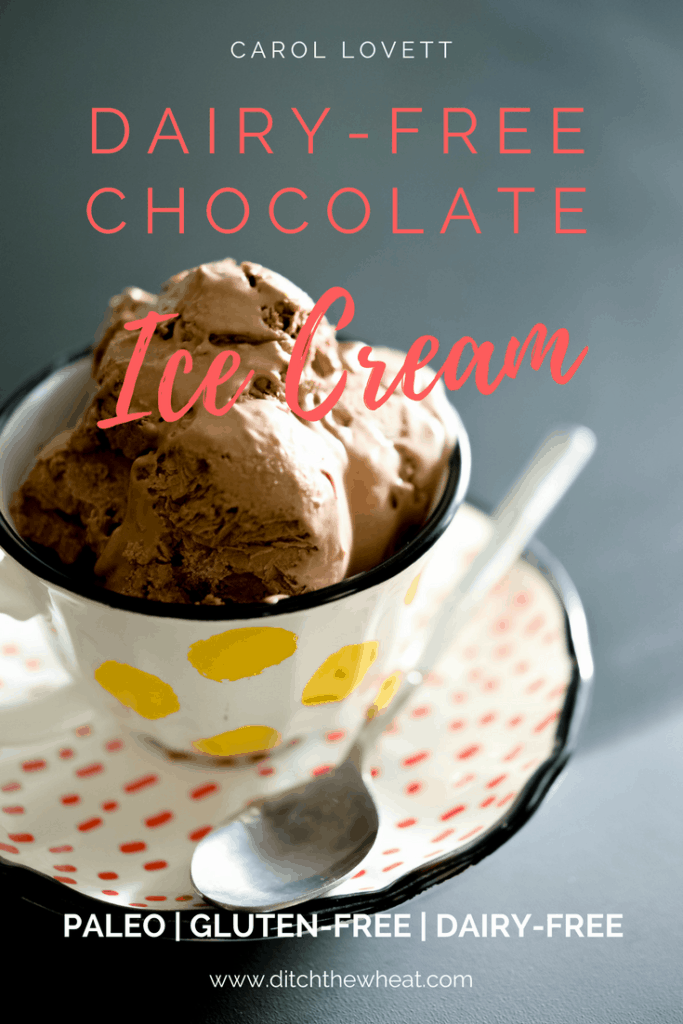 Check out these other frozen Paleo treats!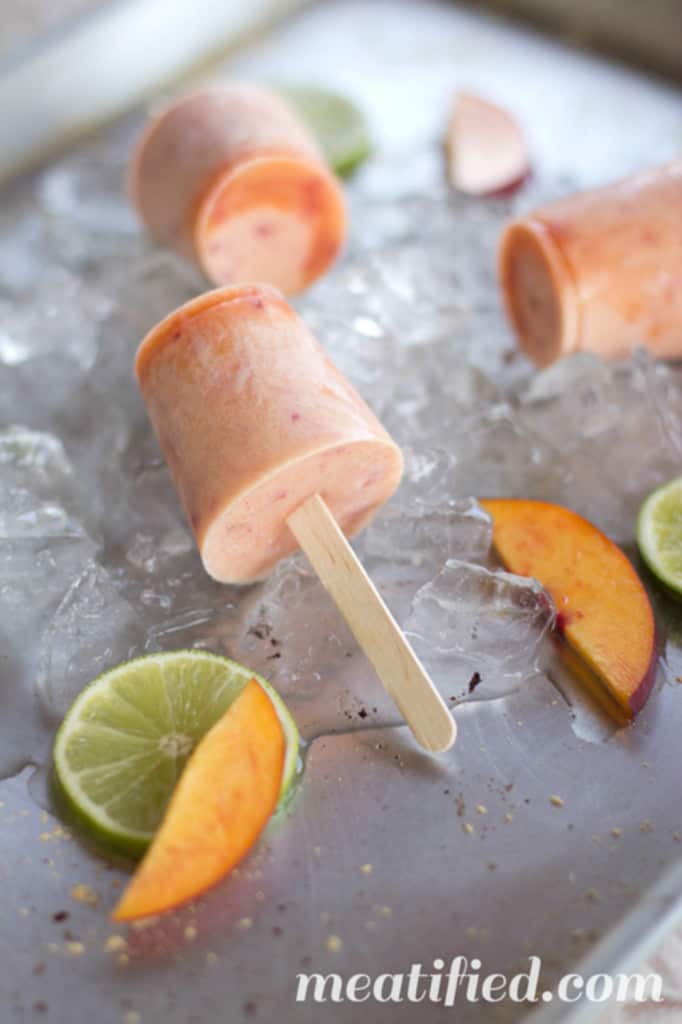 Mini Nectarine Ginger Popsicles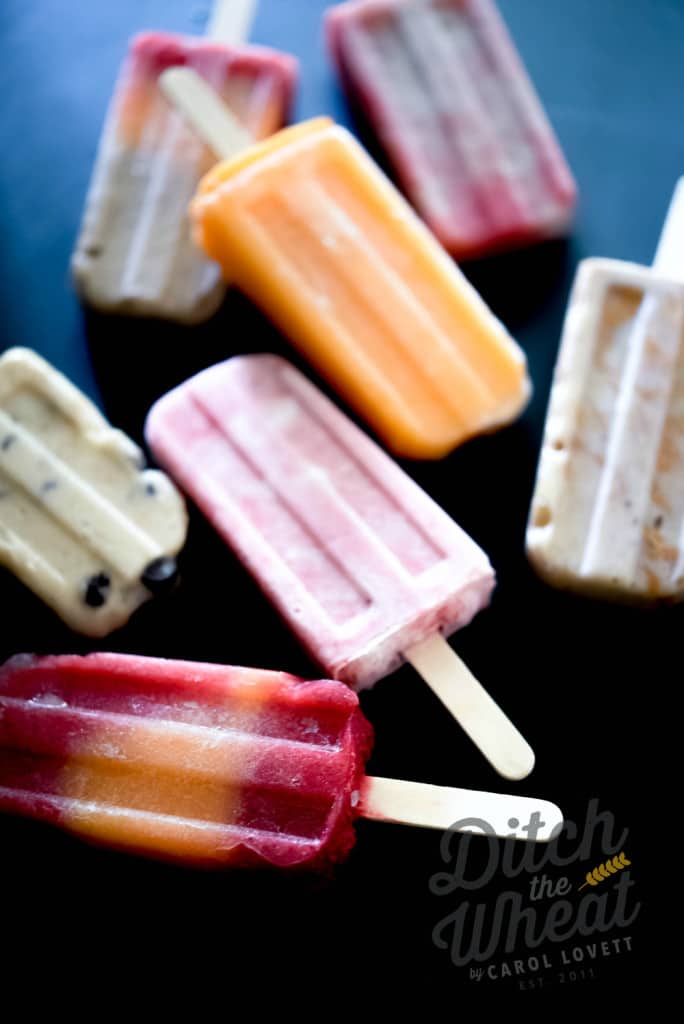 PSssTTTT ~ I also want you to know about the KETO Bread Cookbook. You can eat bread that is Paleo and Keto friendly.
--> CLICK HERE <--
7 Popsicle Recipes with No Sugar Added