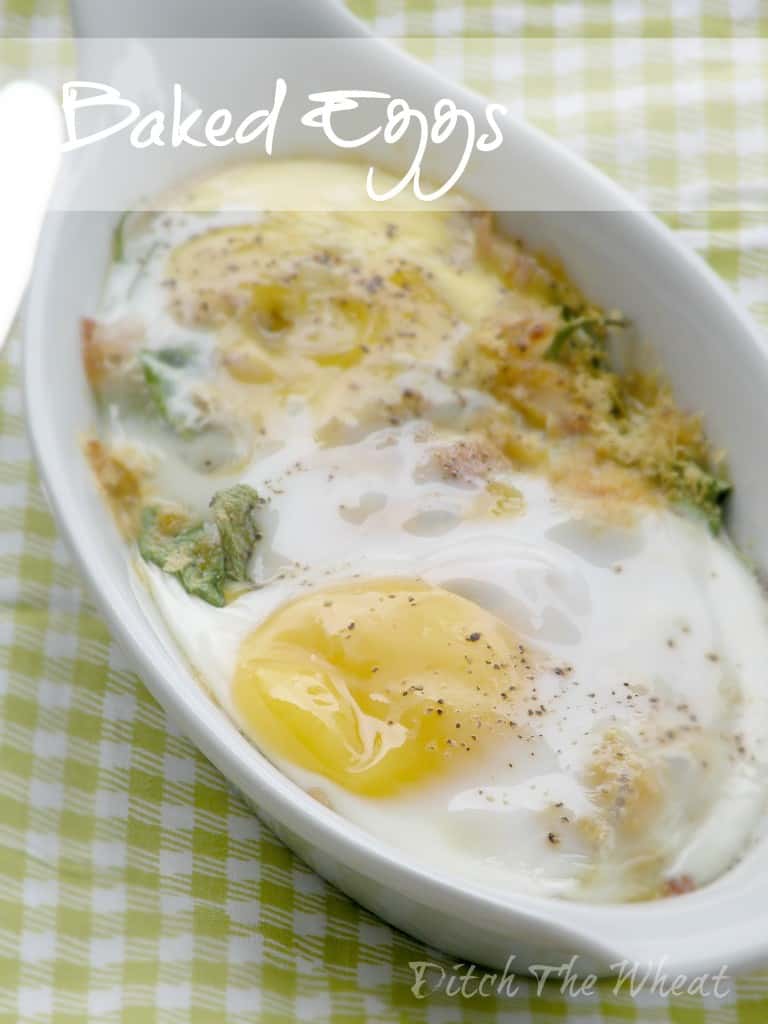 Paleo Baked Eggs remind me of a Sunday Brunch meal.  It's so savory!  I love it.  Each layer of the dish compliments the baked eggs.  Spinach, topped with sautéed onions and diced bacon, then nutritional yeast for a cheesy taste and finally our star of the meal, eggs.
It's easy to put together, budget-friendly, and yummy enough for the whole family.
Chopped spinach (enough to cover the bottom of the dish)
1 slice of bacon, diced
1/8 cup of onions, diced
2 tbsp of nutritional yeast (optional – for a cheesy flavour)  
2 eggs
Instructions:
Preheat your oven to 375 Degrees F.
In a small dish, sprinkle the spinach.
In a small frying pan, saute the bacon and onions until cooked.
Place the bacon and onions over the spinach.
Sprinkle nutritional yeast over the bacon and onions.
Crack open one egg at a time over the ingredients. Sprinkle with salt and pepper and place in the oven and bake for 20 minutes to get a soft yolk. 
Leave in a few minutes longer to get a fully cooked egg.
Enjoy,