Easy Shredded Chicken Taco Meat
This post contains affiliate links including Amazon affiliate links.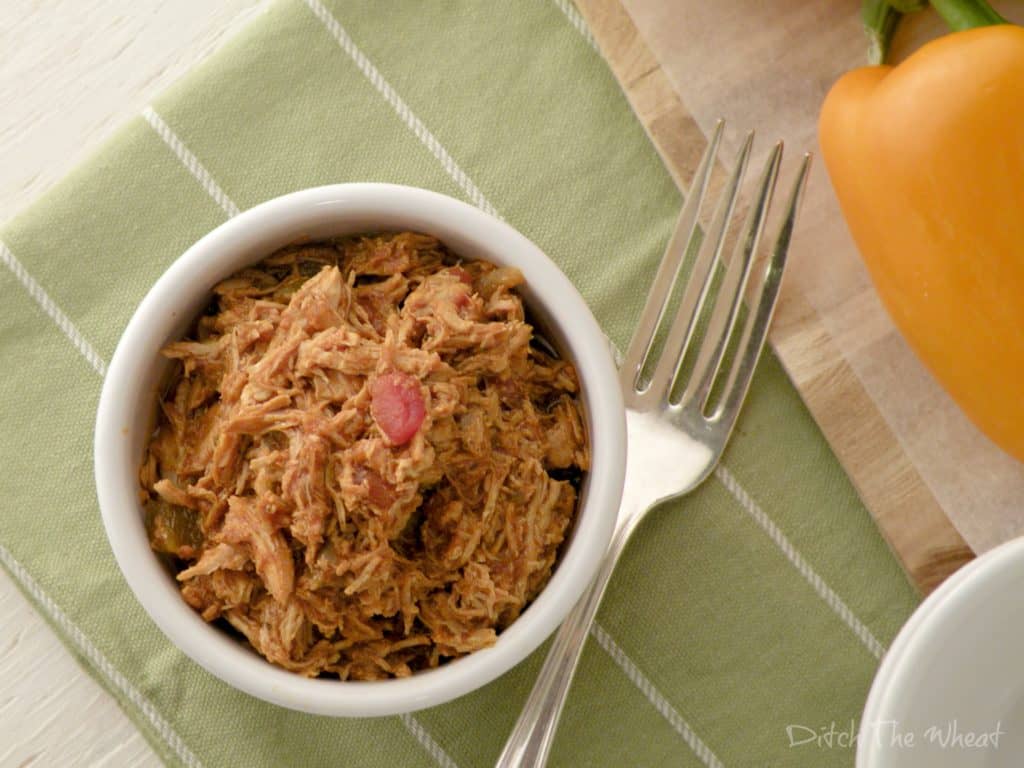 Uncle Paul,
To the uncle I have never met. You touched our lives in your short time on earth. My brother is named after you, and my two cousins named Paul, are also named after you. Family gatherings get confusing when everyone is calling for Paul. I know very little about you. I know you passed away when you were in your teens. I know you had diabetes. The few Lovett boys that were born were all named in your honour.
I know you were always referred to as the science geek in the family. Wow, my brother has also turned into a science geek. Maybe there is more to a name…
My brother also eats an excess amount of sugar. Something you could never do because you were born with diabetes. He lives on cookies and chips but you'd never know from his appearance. He has a six pack and is tall and lean. I'm so jealous, why didn't I inherit those genes? I hardly eat sugar, where is my six pack?
Paul, my brother, has a choice. He was born healthy. He was born without diabetes. I joked the other day that he would get diabetes. We treated it like it was a paper cut that it was no big deal, he'd get over it.
If he gets it, he'll get over it and move on with his life like the other 1.9 million new cases of diabetes that are diagnosed in people aged 20 years and older. Hopefully he doesn't get blindness, kidney disease and/or amputation. He still eats those cookies. He doesn't see a growing belly so he feels it is ok.
I hope I don't have a reason to name a son after Paul.
Your niece,
Carol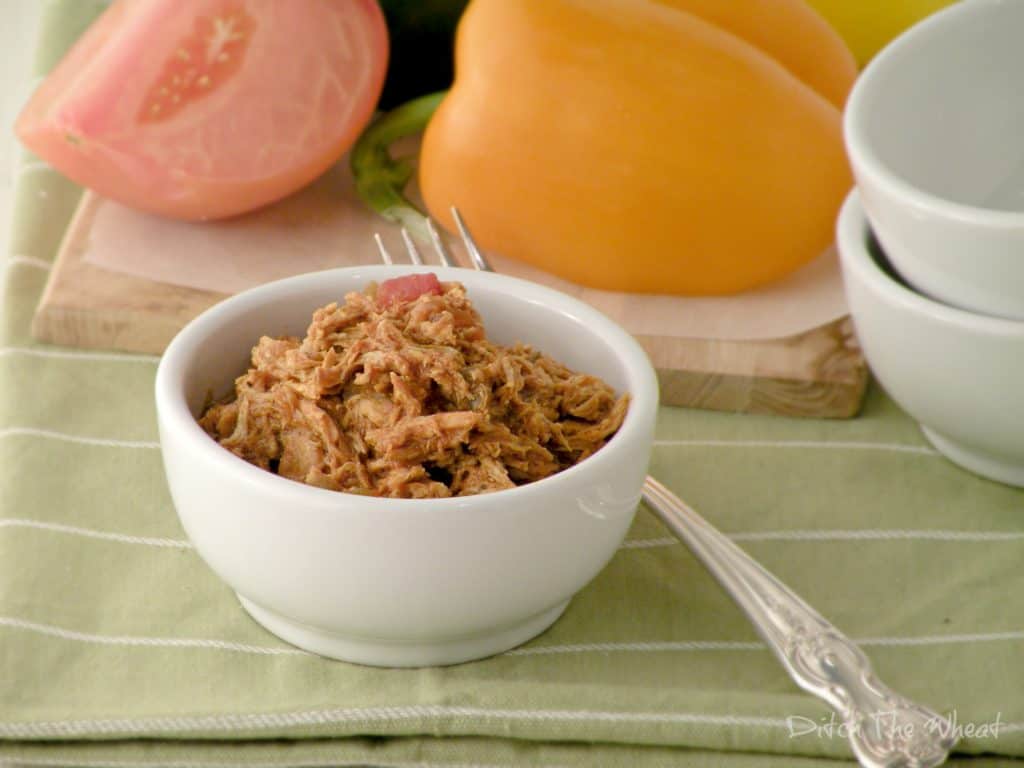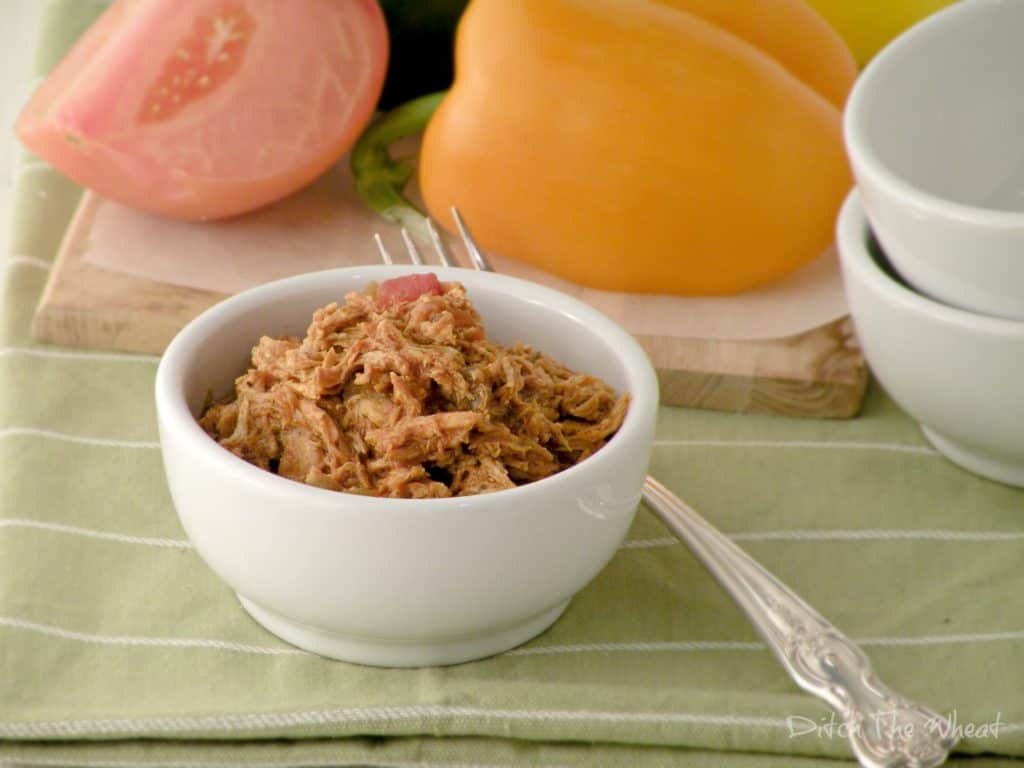 Today is November 14th, which is World Diabetes Day.
In partnership with All Day I Dream About Food and 40+ bloggers, we are talking about diabetes and how it affected our lives.
Diabetes contributes to over 230,000+ deaths per year and costs our health care system $174 billion dollars. In some cases diabetes is preventable.
Please prevent diabetes in your life.
One simple step is eating more balanced. In my perfect world that would be gluten free, grain free, less sugar, less processed…. but that's not realistic for everyone. Please just be sensible about what you eat. Leave the cookies for treats.
For this event I made a diabetic friendly recipe. I made something taco inspired! It's called, Easy Shredded Chicken Taco Meat. I even made a homemade taco seasoning mix for it too!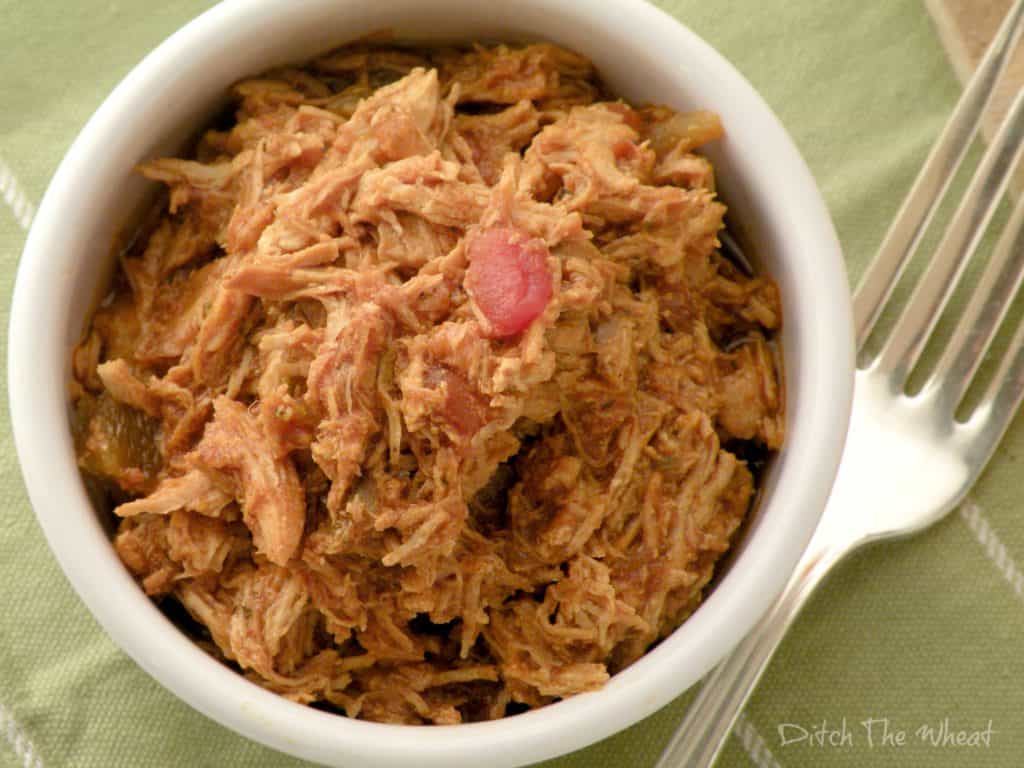 Ingredients
Instructions
In a bowl, mix all the ingredients together.
EASY SHREDDED CHICKEN TACO MEAT
Ingredients
2 large skinless chicken breast
1 cup of salsa, (mild, spicy or extra spicy)
1/2 tbsp homemade taco seasoning
Enough water to cover the chicken
Instructions
Rub the spice mixture all over the chicken.
Place the chicken in a slow cooker.
Pour the salsa over the chicken. Pour enough water in the slow cooker to cover the chicken.
If you want the meal done in 3-4 hours turn the heat setting to "high". If you have time for the chicken to slow cook, turn the heat setting to "low" and cook for 8 hours.
When the chicken is cooked, about an hour into the cooking if the setting is on high. Shred the chicken by using two forks and pulling the chicken apart (think pulled pork). Leave the chicken in the juices to simmer for a few hours.
Eat the chicken as is, or place the chicken in a lettuce wrap, you can put guacamole on top of the chicken.
Easy Shredded Chicken Taco Meat
Swerve will be sponsoring a big giveaway on my Carolyn's blog, All Day I Dream About Food. Please stop by for your chance to win a blue KitchenAid stand mixer (blue is the colour of diabetes awareness). Most importantly, stop by to read Carolyn's story about diabetes.
Please tell me how diabetes has affected your life?
DISCLOSURE: Not intended for the treatment or prevention of disease, nor as a substitute for medical treatment, nor as an alternative to medical advice. Use of recommendations is at the choice and risk of the reader. Ditch the Wheat is a participant in the Amazon Services LLC Associates Program. As an Amazon Associate I earn from qualifying purchases. I may receive monetary compensation or other types of remuneration for my endorsement, recommendation, testimonial and/or link to any products or services from this blog. I only endorse products that I believe in.
Carol Lovett is the founder of Ditch the Wheat and a Globe and Mail bestselling author of the cookbook, Ditch the Wheat. She has been eating gluten free since 2010. She loves all things food, natural living, and spiritual. She's also a reiki master and crystal healer.