Welcome to Ditch the Wheat! Before you view the recipe I need to make sure you are aware of this. I hear it all the time... You're asking me to give up bread... Even my type 2 diabetic neighbour refuses to give up bread... There's so many reasons to ditch the bread: - gluten - GMO wheat - simple carbs (that cause weight gain) BUT it's so comforting to bite into a soft piece of bread smeared with butter. What if I told you there's bread you can eat that is Paleo and Keto friendly.
--> CLICK HERE <--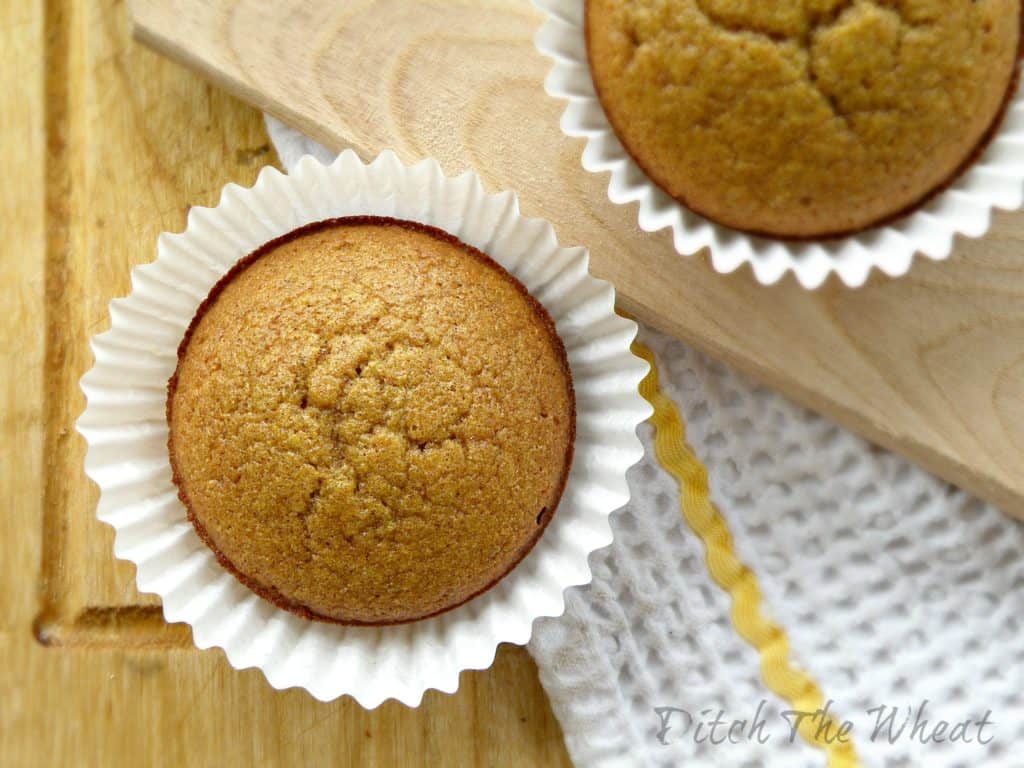 This tasty muffin was created during my last baking spree.  I shared pictures of the whole adventure on facebook.   If you would like to be kept in the loop on all the baking/cooking experiments  please"like" the fanpage.  Vanilla with cinnamon feels so Fall like:)  Fall is not my favourite season, summer is, but I'll happily enjoy pumpkin, maple syrup flavours and cinnamon treats any day.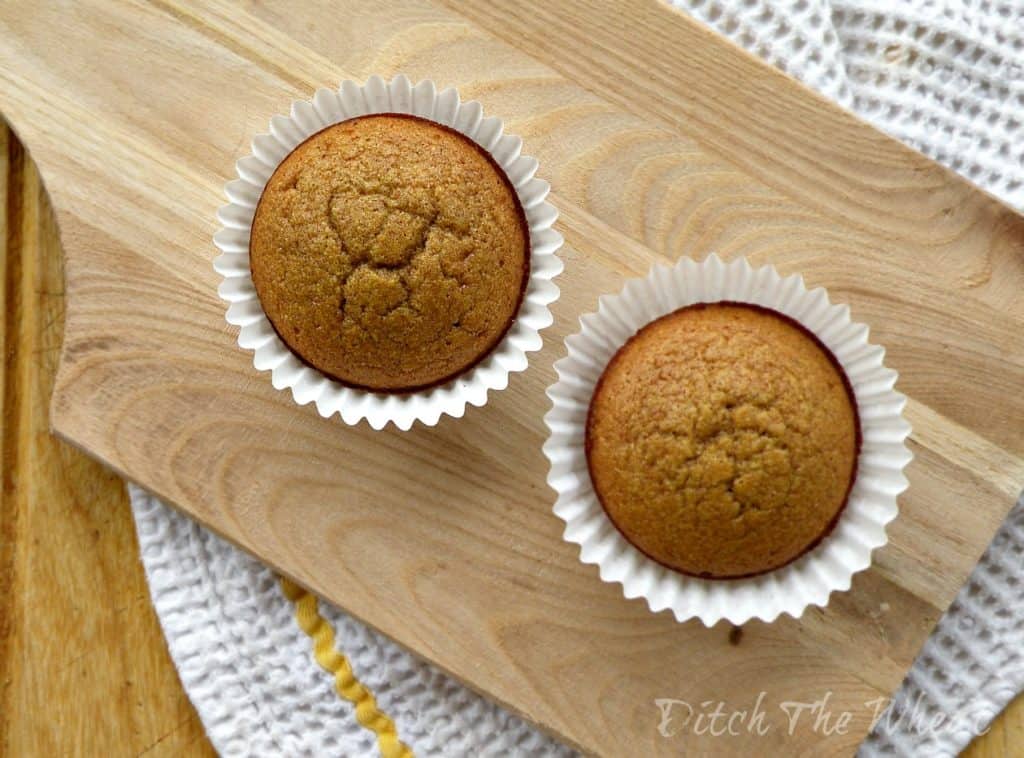 Since I've been experimenting a lot with coconut flour I have learned you need to make friends with eggs and use the properties of eggs to your advantage.  Eggs naturally act as a riser in baked goods.  Try making the same muffin with an egg replacer such as chia seeds and you'll see the difference.  I found besides adding baking powder (baking soda makes it taste too salty) "fluffing" my egg whites was the key to a great dome top.  Please, don't skip whipping those egg whites.  Try doing this technique with any coconut flour recipe to get a fluffier texture.


Gluten Free Vanilla Cinnamon Muffins
Author: Carol Lovett
Recipe type: Snack, Muffin
Serves: 3
Instructions
Preheat oven to 350 F.
In a bowl combine egg whites and honey or maple syrup. Whip the egg whites until you form stiff peaks.
In a separate bowl combine egg yolks, coconut oil, vanilla, cinnamon and salt until mixed.
Add the sifted coconut flour and baking powder to the egg yolk mixture.
Mix until smooth.
Slowly add the egg yolk mixture to the whipped egg whites. I turned my mixer back on as I added the two together. Mix until well combined.
Fill 3 cupcake liners to the top. *Silicone is preferred when working with coconut flour.
Bake for 15 – 20 minutes until the tops are firm to the touch and a tooth pick can be inserted and come out dry.
Notes
Coconut flour baked goods do not last long fresh. If you make a large batch of these they will only last about 3 days. I recommend freezing extra muffins. *If you decide to use a granular sweetener such as
coconut sugar
or
Splenda
etc., you might need to add a little liquid to make up for the liquid in honey. Coconut flour is very sensitive to the amount of liquid in a recipe. The same goes for adding more or less vanilla extract, you will have to adjust the amount of coconut flour.
If you love snacks like this I have two cookbooks you really need to check out asap!  Indulge, for all your Paleo dessert needs and The Grain-Free Snacker for amazing Paleo snacks!
PSssTTTT ~ I also want you to know about the KETO Bread Cookbook. You can eat bread that is Paleo and Keto friendly.
--> CLICK HERE <--
Enjoy,