This post contains affiliate links including Amazon affiliate links.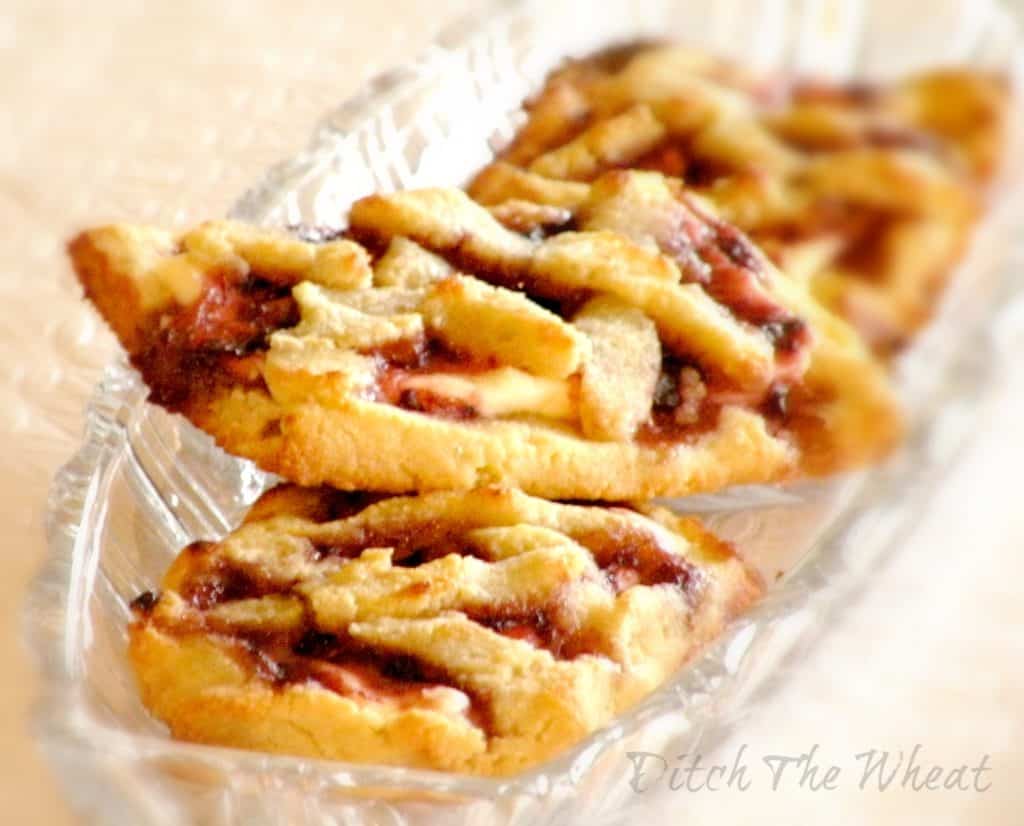 I love danishes! It combines my favourite tastes: flaky puff pastry, cream cheese and berries all wrapped in one beautiful package. I felt it was only fitting to make it the subject of my first recipe post.
These danishes are not fluffy and flaky like your regular danishes. When you first bite into one your tongue is hit by the slight crunch of the almond flour mixed with butter. Then you taste the smooth texture of cream cheese with a sweet berry jam waiting on top.
The dough for this recipe is adapted from Elana's Pantry recipe for Gluten Free Tart Crust. I sweetened the original tart crust and I used butter instead of coconut oil.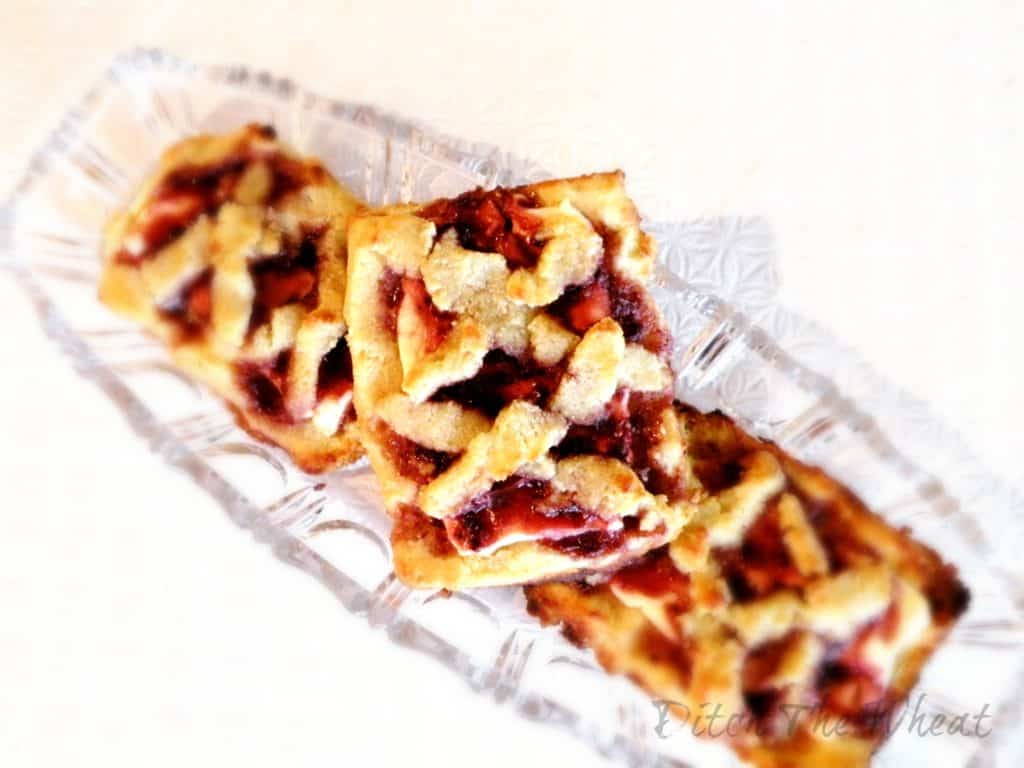 Berry "Cookie" Danishes
Ingredients
Dough

:
2 cups of blanched almond meal
2 tablespoons of Splenda or another sweetener
½ teaspoon salt
½ cup of cold cubed unsalted butter
1 egg

Filling

:
¼ – ½ brick of Full Fat Cream Cheese
10 teaspoons of Unsweetened Jam of your choice
1 egg white (optional)
*Makes 10 Berry "Cookie" Danishes
Instructions
Preheat oven to 450 degrees and line a baking tray with parchment paper.
Using a food processor or by hand mix in a bowl: almond meal, sweetener and salt. Add the butter and egg. Mix until a dough forms.
Put the dough between 2 sheets of parchment paper and roll until it is about ¼" thick. Using a dull knife cut out 12 small rectangles. Move the parchment paper to the baking sheet and discard the 2nd piece of parchment paper you used when rolling the dough. Two of the squares will be used to make lacing on the danishes. *If you find it easier you can press the dough into rectangles directly on the parchment paper.
Thinly slice 10 pieces of cream cheese and lay it on the rectangles. Spread about 1 teaspoon of jam (or more jam if you want) on top of the cream cheese.
Cut thin strips of lacing from the 2 unused rectangles of dough. Place 4 strips of lacing on each danish.
Optional – Danishes can be brushed with egg white for a shiny finish.
Bake for 8 to 10 minutes in the preheated oven, or until the danishes are golden brown
*Update ~ Since writing this I no longer use Splenda and I limit the amount of dairy I consume. You can use raw honey, maple syrup, coconut sugar etc in place of Splenda. In place of the cream cheese try coconut butter.
Low Carb Berry "Cookie" Danishes
DISCLOSURE: Not intended for the treatment or prevention of disease, nor as a substitute for medical treatment, nor as an alternative to medical advice. Use of recommendations is at the choice and risk of the reader. Ditch the Wheat is a participant in the Amazon Services LLC Associates Program. As an Amazon Associate I earn from qualifying purchases. I may receive monetary compensation or other types of remuneration for my endorsement, recommendation, testimonial and/or link to any products or services from this blog. I only endorse products that believe in.