This post contains affiliate links including Amazon affiliate links.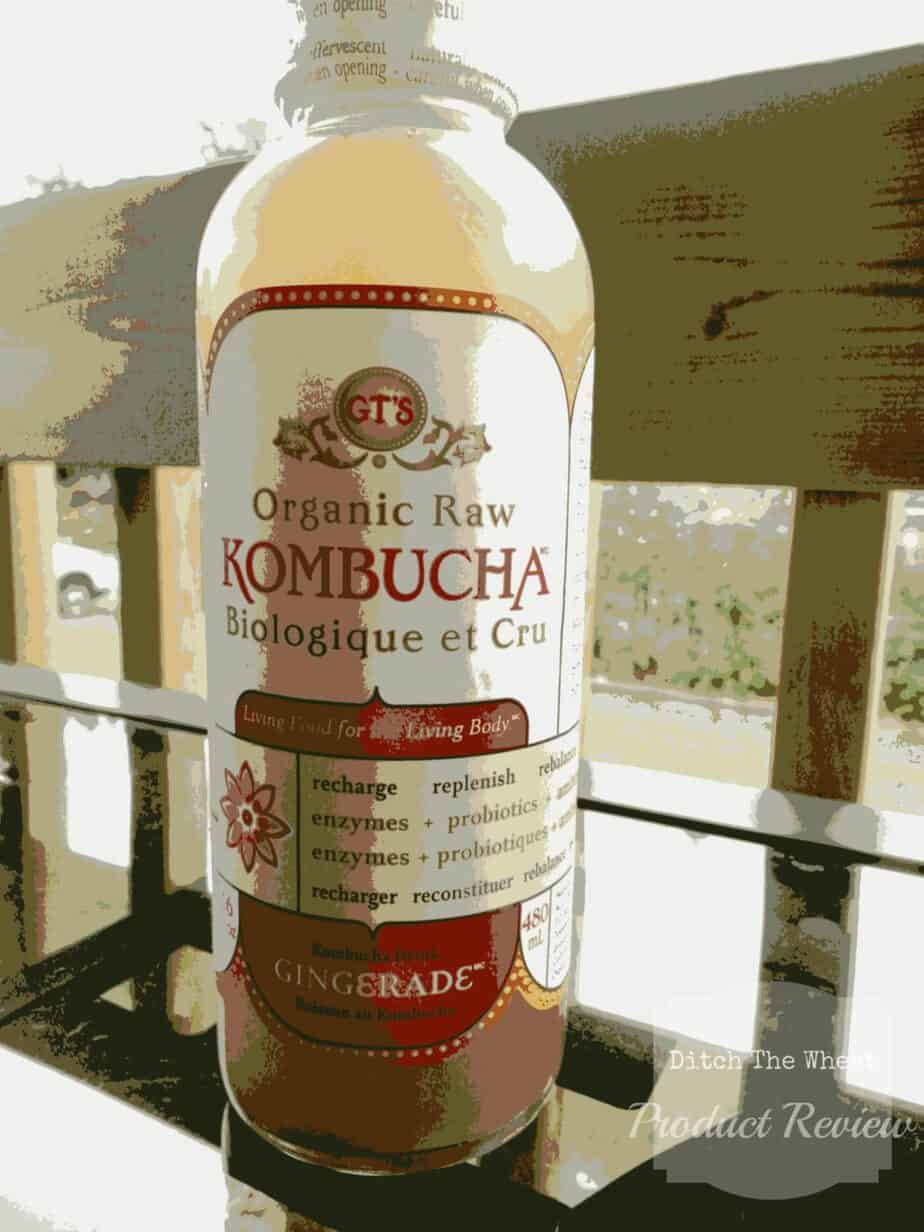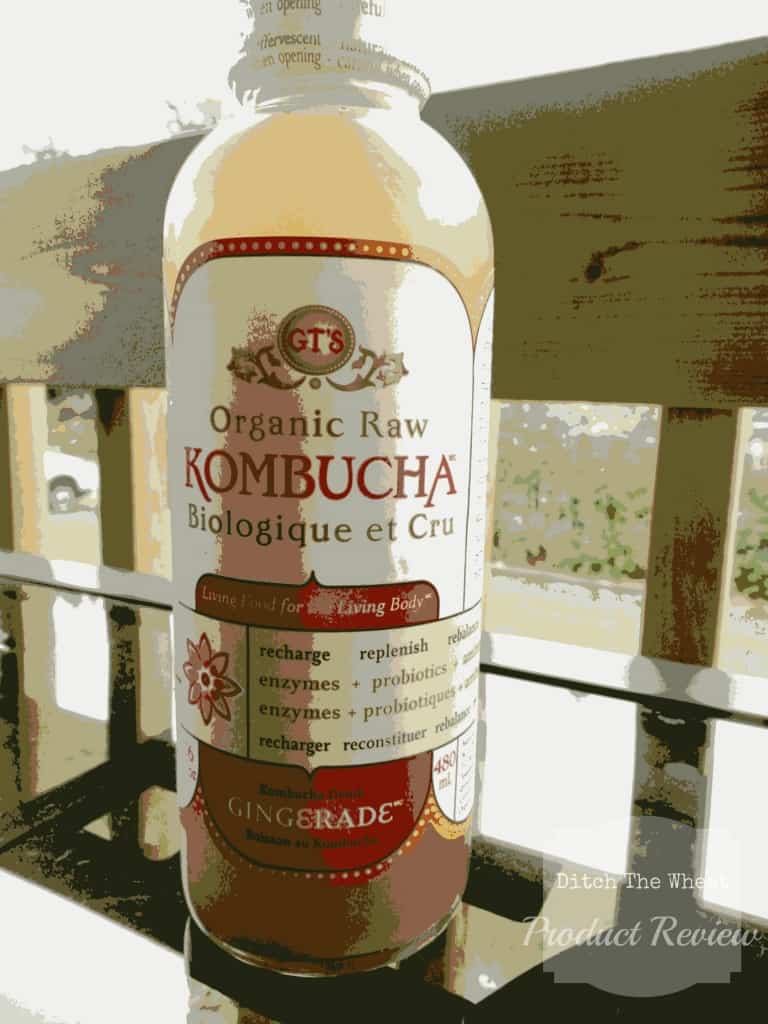 I just had a drink of kombucha and it tasted nothing like what I expected. It tasted wonderful, fizzy, pop like, full of flavour….it didn't taste like the gross cloudy juice with what looks like mold growing in the bottom would taste like.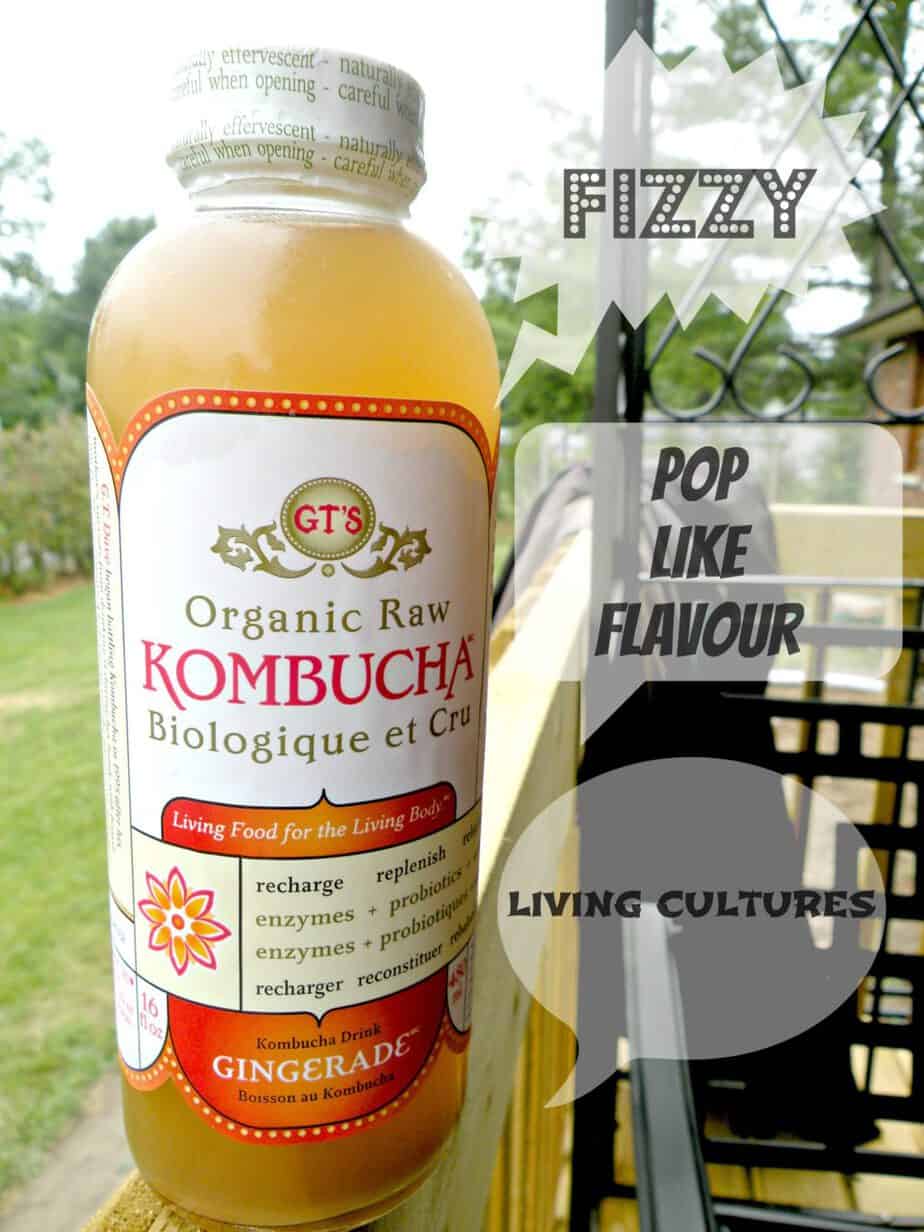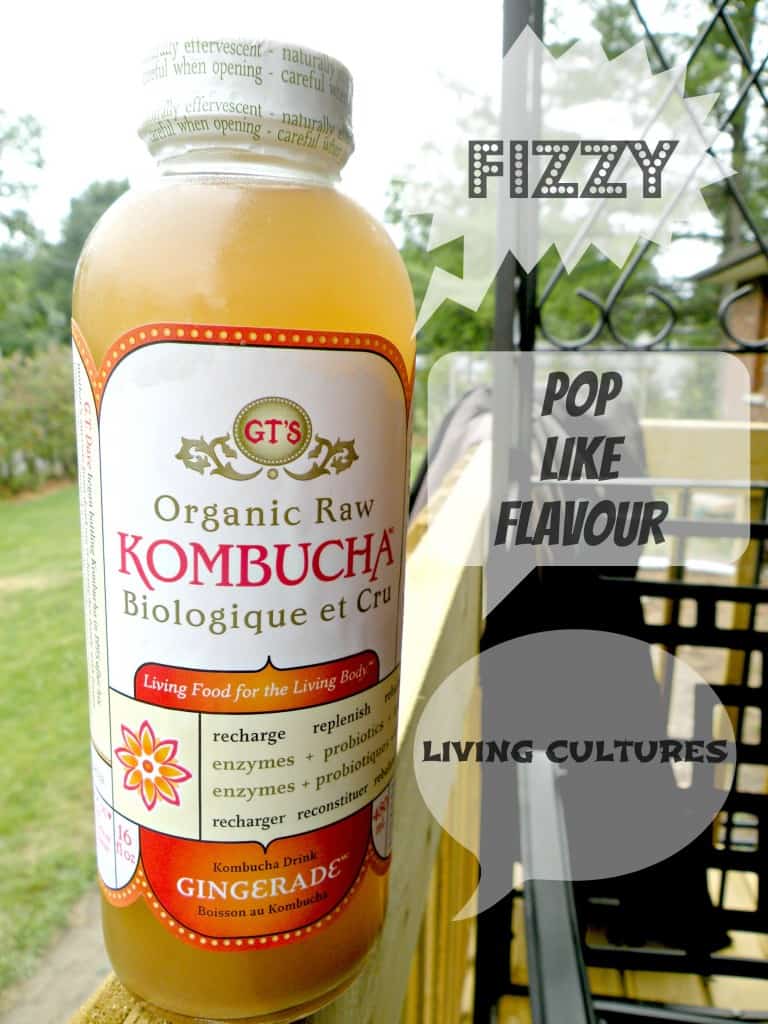 Kombucha is growing in popularity. It's a huge trend. The idea of drinking tea that has been left to ferment for 30 days was very unappealing. I was wandering around the health food section and the pretty packaging caught my eye. *I like colourful shinny things! I picked up the bottle and examined it. I put it back. Walked away 5 feet. Walked back to pick up the bottle. I held it in my hands thinking this is crazy. It's $4.99 CAD for one bottle. I read the packaging over again and thought maybe there is something to this drink so I bought it! Now I was the proud owner of 1 gingerade flavoured kombucha with living cultures!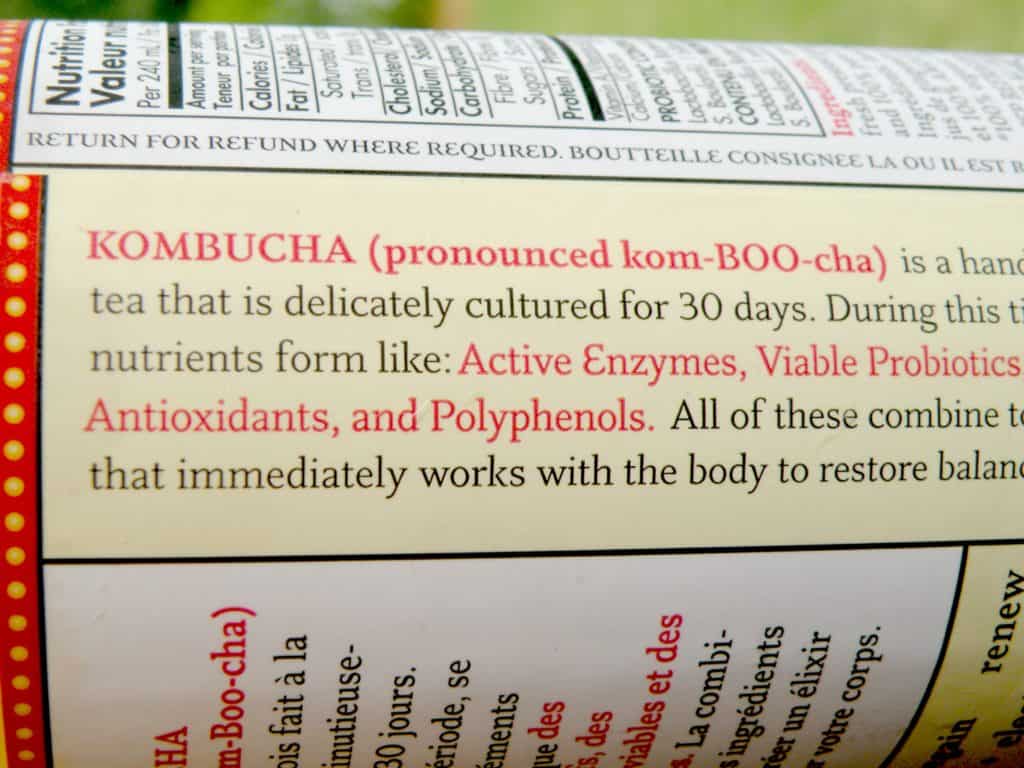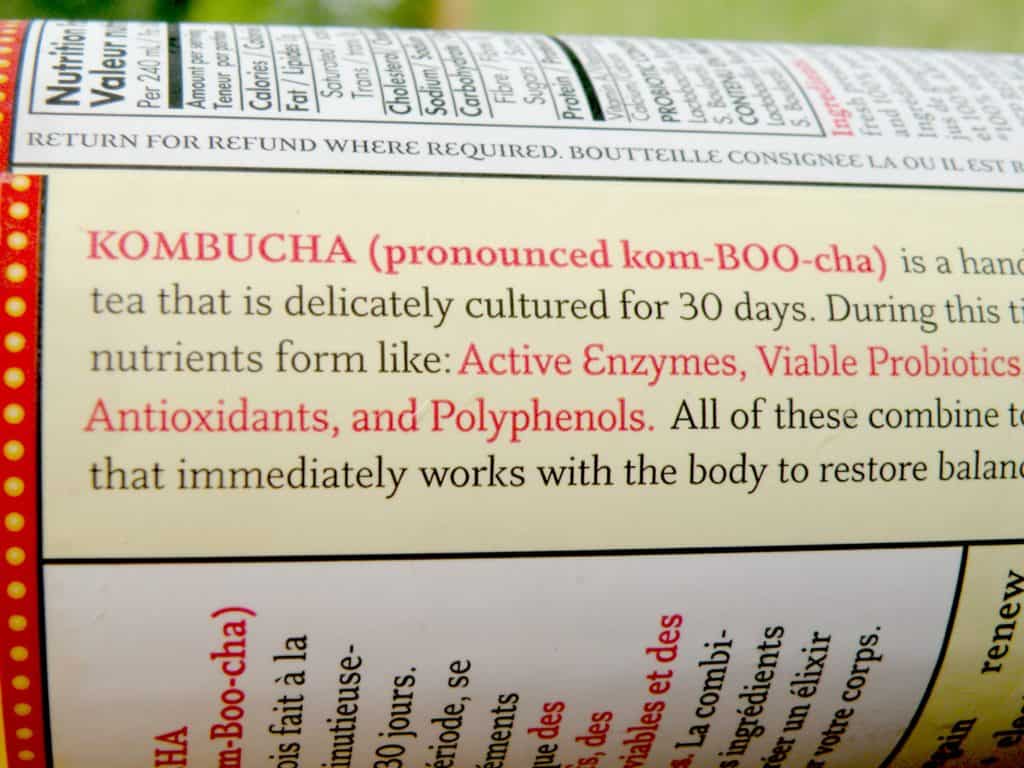 The book of wisdom….Wikipedia says this scientific stuff about kombucha:
The bacterial component of a kombucha culture comprises several species, it almost always includes Gluconacetobacter xylinus (formerly Acetobacter xylinum), which ferments the alcohols produced by the yeast(s) into acetic acid. This increases the acidity while limiting the alcoholic content of kombucha. G. xylinum is responsible for most or all of the physical structure of a kombucha mother, and has been shown to produce microbial cellulose. This is likely due to artificial selection by brewers over time, selecting for firmer and more robust cultures.

The acidity and mild alcoholic element of kombucha resists contamination by most airborne molds or bacterial spores. As a result, kombucha is relatively easy to maintain as a culture outside of sterile conditions. The bacteria and yeasts in kombucha may also produce antimicrobial defense molecules.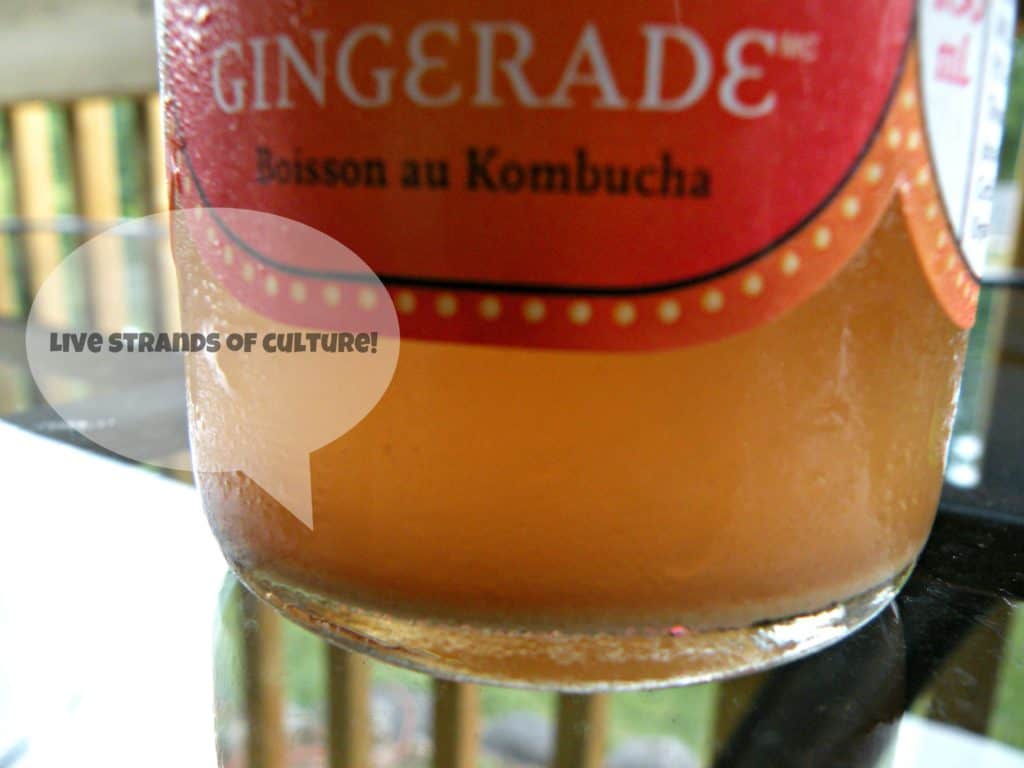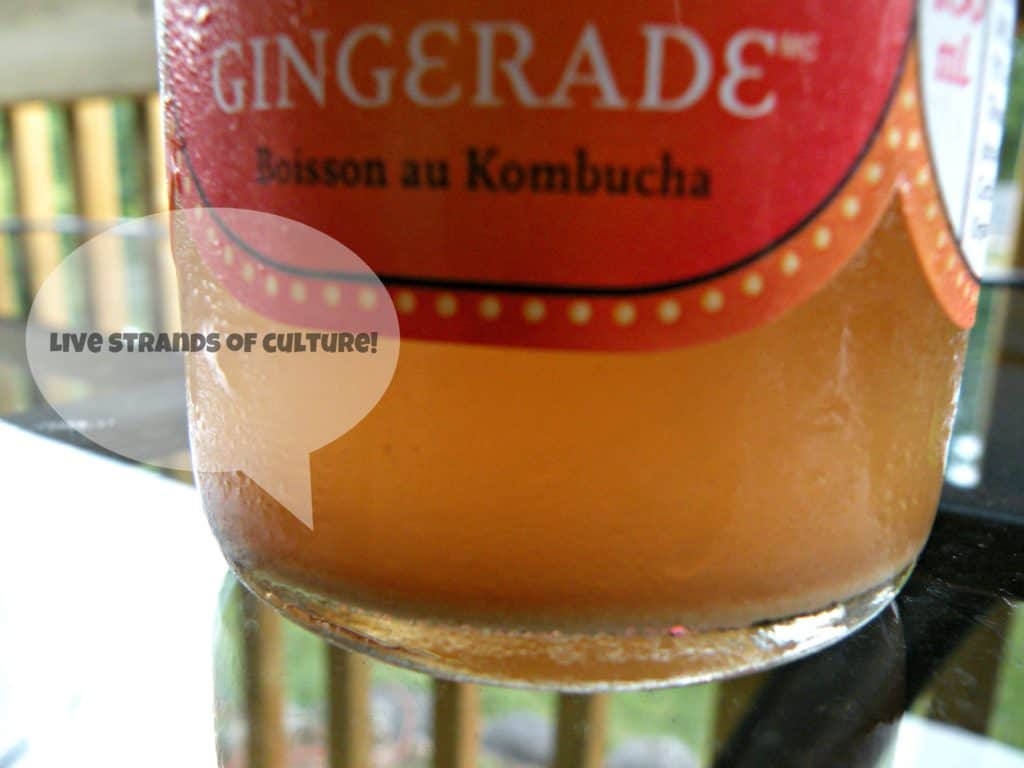 The strands of culture didn't bother me as much as I thought they would. I imagined swallowing gooey strings…but it didn't happen.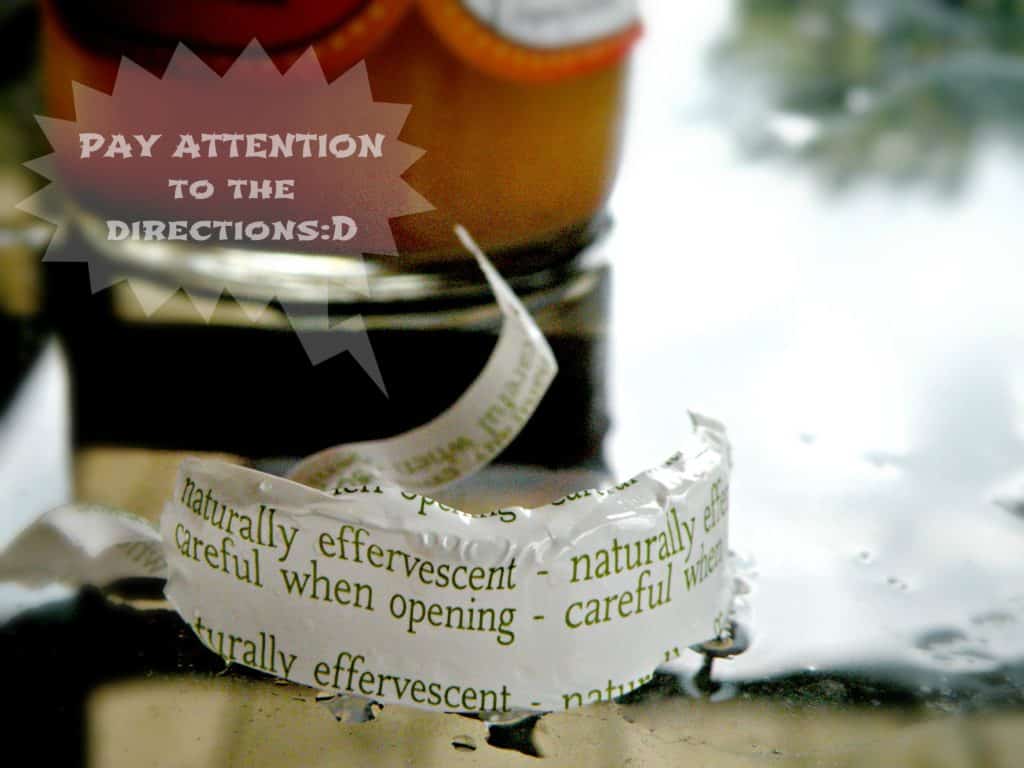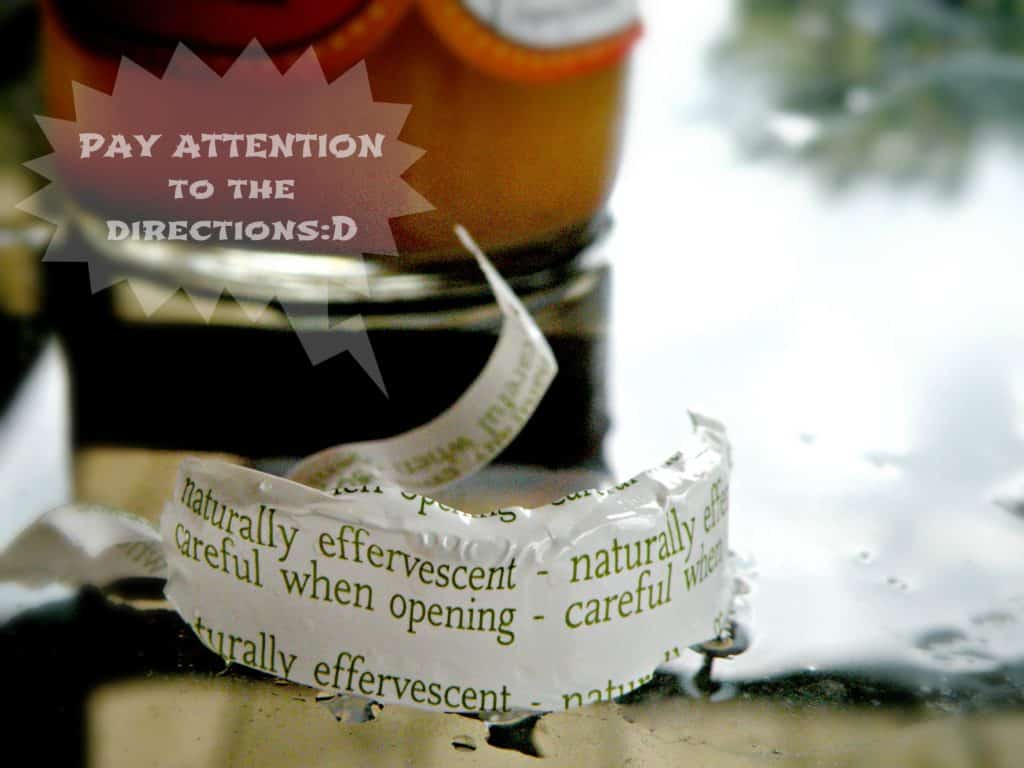 CAUTION! This drink is effervescent! When I first opened the bottle the liquid spilled out like a bottle of champagne. Each time I reopened the drink it got fizzy but not did not spill out. I really loved my first experience with kombucha. I'm slowly getting into fermentated foods and the health benefits associated with them. My friend makes her own kombucha. I'm sooo excited to learn from her how to make this tasty drink.
If you have never had kombucha give it a try. It tasted like pop, and in my case ginger ale pop. I added the link on amazon where you can purchase some and share your experience with me. Let me know what flavour(s) you get!
*Update Resources
I learned how to make kombucha here. I found this book very helpful for learning how to ferment various foods + a tutorial on kombucha. Real Food Fermentation (found here on Amazon) focuses on a beginners guide to fermenting vegetables, fruits, drinks and meat. If you want to learn more about how to ferment foods you should look into Nourished Kitchen's course, Get Cultured. Click here for more information. Also you can purchase kombucha making supplies here. Enjoy,
DISCLOSURE: Not intended for the treatment or prevention of disease, nor as a substitute for medical treatment, nor as an alternative to medical advice. Use of recommendations is at the choice and risk of the reader. Ditch the Wheat is a participant in the Amazon Services LLC Associates Program. As an Amazon Associate I earn from qualifying purchases. I may receive monetary compensation or other types of remuneration for my endorsement, recommendation, testimonial and/or link to any products or services from this blog. I only endorse products that I believe in.
Carol Lovett is a Canadian, Capricorn sun, Scorpio rising, reflector in human design, reiki master, crystal healer, foodie, and creator of Ditch the Wheat. She focuses on creating recipes that are gluten free and caters to other food sensitivities. She is the Globe and Mail bestselling author of Ditch the Wheat.