Welcome to Ditch the Wheat! Before you view the recipe I need to make sure you are aware of this. I hear it all the time... You're asking me to give up bread... Even my type 2 diabetic neighbour refuses to give up bread... There's so many reasons to ditch the bread: - gluten - GMO wheat - simple carbs (that cause weight gain) BUT it's so comforting to bite into a soft piece of bread smeared with butter. What if I told you there's bread you can eat that is Paleo and Keto friendly.
--> CLICK HERE <--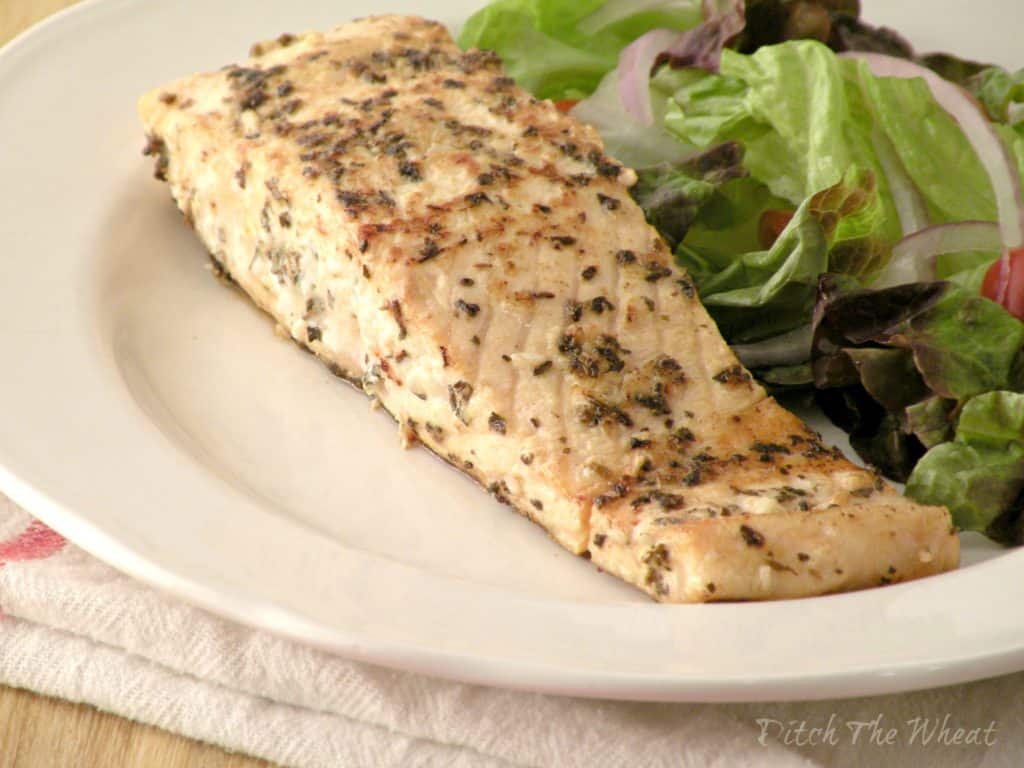 PSssTTTT ~ I also want you to know about the KETO Bread Cookbook. You can eat bread that is Paleo and Keto friendly.
--> CLICK HERE <--
I love seafood.  Seafood has a huge presence in my life.  My father hails from the east coast.  Growing up with tales of catching lobster, crabs and endless fish meant I ate a lot of seafood.  I always loved going to Cape Breton and eating freshly caught salmon and a big bowl of mussels.  Seafood needs very little to flavour it.
Salt & pepper and garlic work beautifully to flavour this morsel from the sea.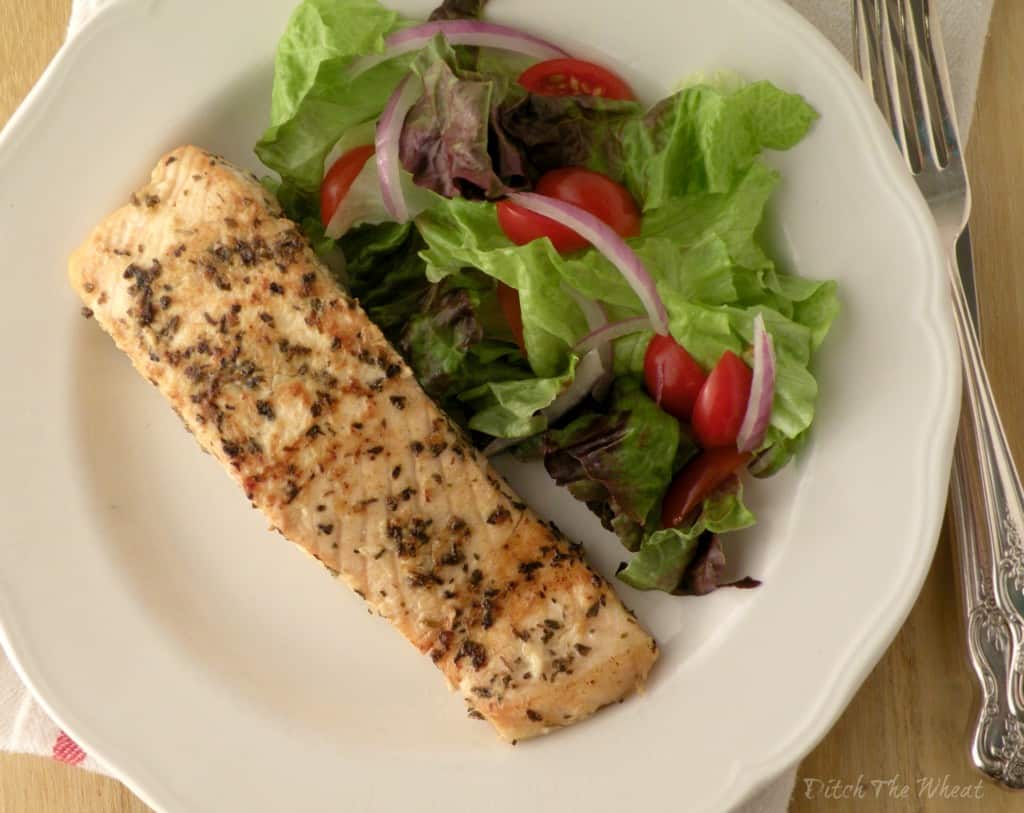 I wanted to try something different with my salmon dinner.  I found a recipe on Canadian Living that appealed to me.  Basil Salmon was the name, and basil was the twist.  I've never put basil on my seafood and I liked the change.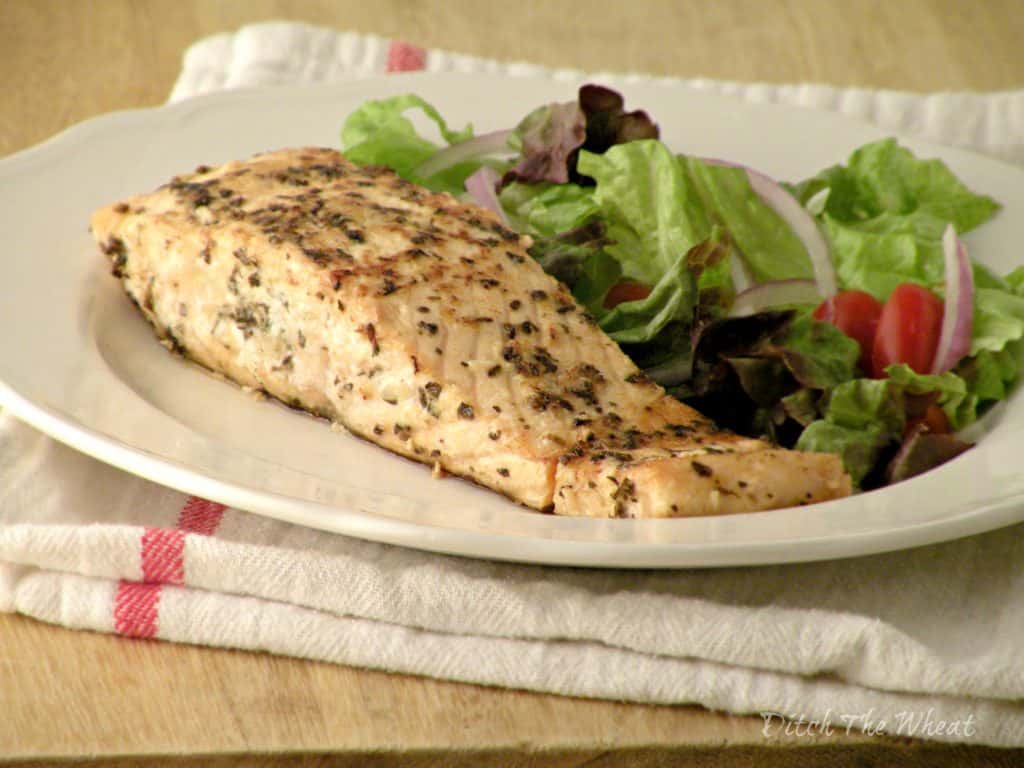 LEMON BASIL SALMON
Ingredients
1 salmon fillet
1/2 tbsp olive oil
1/2 tsp lemon juice
1/2 tsp Dijon mustard
1/2 cloves of garlic, minced
1 tbsp chopped fresh basil (1 tsp dried basil)
Dash of salt
Lemon juice for serving
Instructions
In a small bowl, whisk together olive oil, lemon juice, mustard, garlic and basil. Lay the salmon in a dish and spread the mixture over the salmon. Cover and marinate in refrigerator for 1 hour.
Take the salmon out and sprinkle salt on both sides.
Place the salmon in a pan and cook over low heat. Cover and cook for about 15-20 minutes or until salmon is opaque and flakes easily when tested with fork. Flipping once.
When serving, sprinkle some additional lemon juice over the fish.
Notes
Adapted from Canadian Livings recipe Basil Salmon. http://www.canadianliving.com/food/basil_salmon.php