Welcome to Ditch the Wheat! Before you view the recipe I need to make sure you are aware of this. I hear it all the time... You're asking me to give up bread... Even my type 2 diabetic neighbour refuses to give up bread... There's so many reasons to ditch the bread: - gluten - GMO wheat - simple carbs (that cause weight gain) BUT it's so comforting to bite into a soft piece of bread smeared with butter. What if I told you there's bread you can eat that is Paleo and Keto friendly.
--> CLICK HERE <--
I've been on a mission these days to use up my leftover egg whites. Sure, there are plenty of great ways to use up egg whites, but my favorite has got to be cookies! I've been making these light-as-air Cinnamon-Spice Meringue Cookies, but then the other day… Well, Friends, the other day my kids and I whipped up these delicious Chocolate-Almond Cookies – they're super chocolate-y, with a hint of coconut, and…grain-free!
From start to finish, making these little bites of chocolate goodness takes less than 30 minutes, which means that you'll be able to whip these together in no time at all! Don't you love that?
PSssTTTT ~ I also want you to know about the KETO Bread Cookbook. You can eat bread that is Paleo and Keto friendly.
--> CLICK HERE <--
The combination of egg whites and ground almonds creates a light cookie with an almost cake-like texture . And since they're full of wholesome ingredients and easy to make – you'll be reaching for these pretty often!

CHOCOLATE COCONUT COOKIES
Ingredients
Instructions
Preheat the oven to 375 degrees. Line one baking sheet with parchment paper.
Process the almonds in a food processor until very fine. Set aside.
In a small bowl, mix together the cocoa and spices.
Put the egg whites in the bowl of a stand mixer fitted with a whisk attachment. Whip until soft peaks form.
With the mixer on medium, slowly pour in the evaporated cane juice until fully incorporated. Add the cocoa mixture and vanilla in as well, whipping until stiff peaks form. Turn off the mixer.
Use a rubber spatula to gently fold in the ground almonds and shredded coconut until fully incorporated.
Using a tea spoon, drop spoonfuls of the egg white mixture onto the prepared baking dish – about 1/2″ apart – in 5 rows of 5.
Bake for 15-20 minutes, until dry on top. The cookies should give slightly when you gently press your finger on the top.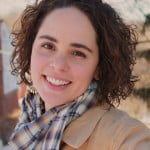 About: Jennifer is a stay-at-home, homeschooling mom of four.  She is an avid cook, health enthusiast, and lover of all things homemade!  At The Sweet Plantain she shares original recipes, homeschooling tips, parenting thoughts, and anything else that strikes her fancy. In her spare time she enjoys experimenting in the kitchen, reading nutrition books, and being barefoot outdoors with her little ones!