Chocolate Avocado Mousse (Dairy Free, Paleo, Keto, & Vegan)
This post contains affiliate links including Amazon affiliate links.
Chocolate Avocado Mousse
Chocolate Avocado Mousse, made with only 3 ingredients is so creamy and decadent. This is the perfect dairy free dessert to use up ripe avocados. Step-by-step process photos are included.
I'm proud to have Lauren from Part Time House Wife filling in for me today. Lauren is a witty young married woman conquering the world of food blogging.
Her recipes are soooo delicious looking. She covers everything on her blog from drinks, apps, and snacks to dinner with a side dish of her daily life with her husband Scott and their cute dog Daphney.
When Lauren told me she had an avocado recipe in mind I was so excited! I'm in love with avocado and you will love this recipe.
Hey, Ditch the Wheat Readers!
I'm so excited to be sharing with you today! I'm Lauren and I cook, bake and take hundreds of pictures of it all over at Part Time House Wife.com.
When I heard Carol was ditching all of us "Ditch The Wheat" readers for the Dominican and needed a few guest posts, I jumped at the opportunity!
Even though, if I have to be honest, I'd rather ditch everyone for the Dominican too. 😉 But Guest posting here is definitely the next best thing!
Carol is such a great blogger and a fantastic photographer and it's really an honor she allowed me to give you your daily dose of gluten-free deliciousness!
I've had a sneaky delicious chocolate avocado mousse recipe in the wings for a while and since it's gluten free, I thought it was the perfect fit for today's post!
Some people also call it chocolate avocado pudding. It's amazing because it requires no cooking at all!
Now, I can't take the credit for the origination of this recipe, I've seen it surface on my addiction A.K.A " Pinterest" pretty often. But the true credit goes to another fellow blogger at Peanut Butter Fingers.
I adapted my recipe from her.
So are you dying to know why this chocolate mousse is a "sneaky" chocolate mousse? It's all because of the Secret Ingredient.
And Please, Please, Please… don't be freaked out by this combo! I promise you, it is simply divine, and totally addicting!
Let's get started, shall we? Oh… and by the way…The secret ingredient is … AVOCADO!
Tools for this recipe
For this recipe you will need:
Chocolate Avocado Mousse Ingredients
How to Make Chocolate Avocado Mousse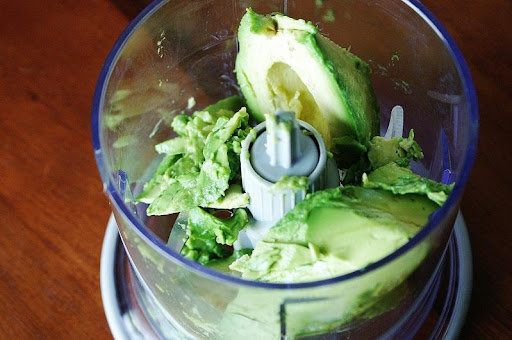 In a food processor combine avocado, Cacao powder, and Agave Nectar.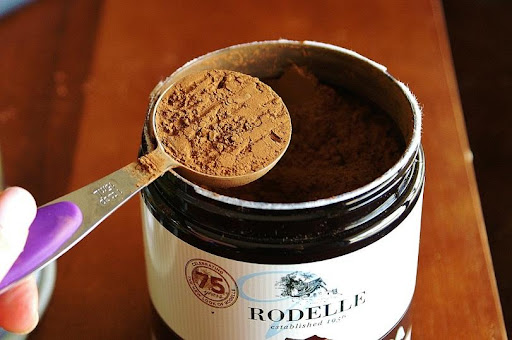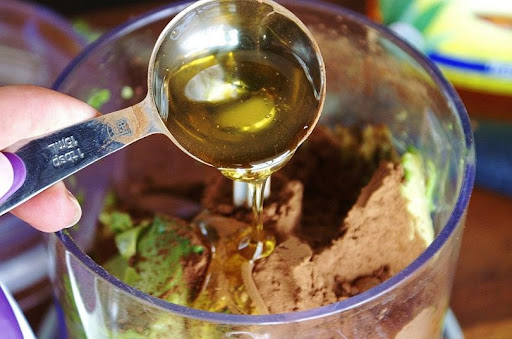 Blend until smooth.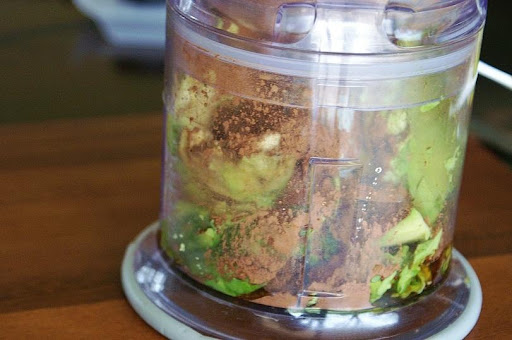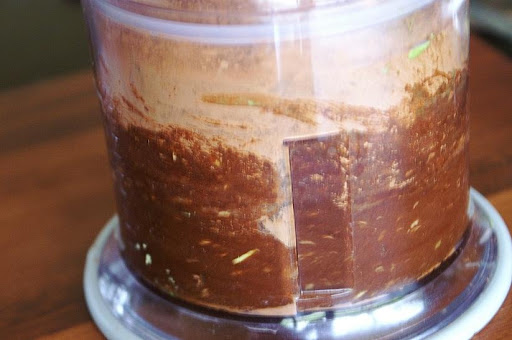 Scrape the sides And blend a little more…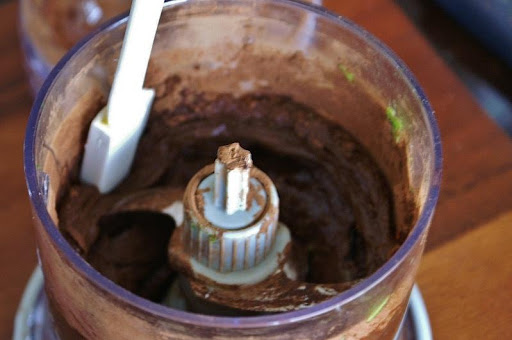 Refrigerate until chilled throughout.
Serve with cookies or just a spoon and ENJOY!!!
Can I use something instead of an avocado?
For this recipe, you can only use avocado. Try out this recipe that uses coconut cream in its dairy-free chocolate pudding.
Keto Chocolate Avocado Mousse
You can easily make this dairy free chocolate mousse keto-friendly by using erythritol instead of agave.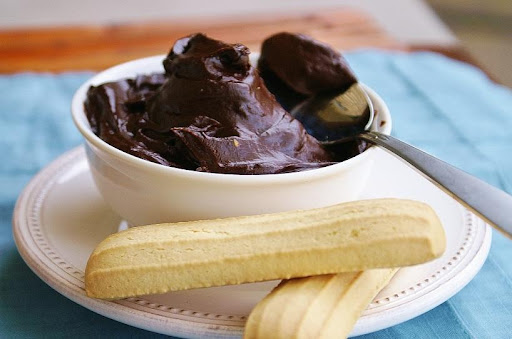 How do I store this?
You can store this dairy free chocolate mousse for 3 days in an airtight container in your refrigerator. You can also keep them in your freezer for up to 3 months.
More gluten free dessert recipes
If you love snacks, here are more Paleo desserts and Paleo snacks! Make sure to check out my huge collection of gluten free dinner recipes.
If you loved this recipe, I would be really grateful if you can rate the recipe card and share any photos you took on Instagram using #ditchthewheat and tag me in your post or story.
Chocolate Avocado Mousse Recipe
Yield: 1 serving
Chocolate Avocado Mousse
Chocolate Avocado Mousse, made with only 3 ingredients is so creamy and decadent. This is the perfect dairy free dessert to use up ripe avocados. Step-by-step process photos are included.
Additional Time
30 minutes
Ingredients
1 Ripe avocado, peel and pit removed
3 ½ tbsp Gourmet cacao powder or cocoa powder
3 ½ tbsp Light agave nectar (or preferred sweetener)
Instructions
Place all the ingredients in a small food processor or blender. Blend until smooth.
Taste test for desired chocolate flavor and sweetness. Add more if desired.
Spoon the mixture into a bowl.
Eat immediately or place in the fridge in an airtight container to completely cool and then serve when desired.
Nutrition Information:
Yield:
1
Serving Size:
1
Amount Per Serving:
Calories:

629
Total Fat:

33g
Saturated Fat:

4g
Trans Fat:

0g
Unsaturated Fat:

23g
Cholesterol:

0mg
Sodium:

16mg
Carbohydrates:

81g
Fiber:

19g
Sugar:

42g
Protein:

10g
DISCLOSURE: Not intended for the treatment or prevention of disease, nor as a substitute for medical treatment, nor as an alternative to medical advice. Use of recommendations is at the choice and risk of the reader. Ditch the Wheat is a participant in the Amazon Services LLC Associates Program. As an Amazon Associate I earn from qualifying purchases. I may receive monetary compensation or other types of remuneration for my endorsement, recommendation, testimonial and/or link to any products or services from this blog. I only endorse products that I believe in.
Carol Lovett is the founder of Ditch the Wheat and a Globe and Mail bestselling author of the cookbook, Ditch the Wheat. She has been eating gluten free since 2010. She loves all things food, natural living, and spiritual. She's also a reiki master and crystal healer.