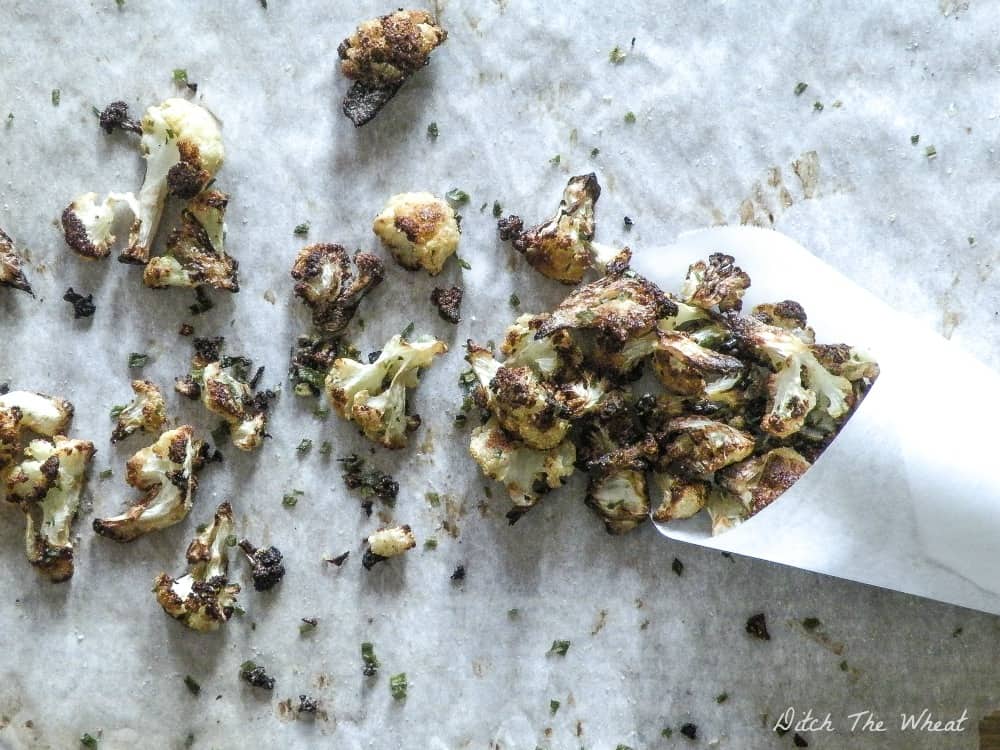 I've always wanted to try to make cauliflower popcorn when I started seeing it pop up in other blogs.  I researched dozens of cauliflower popcorn recipes to come up with my own.  Basically you cut the cauliflower into tiny pieces, put oil on them and bake.  I really enjoyed the results of my experiment.  Cauliflower popcorn does kinda taste like popcorn but… you must eat it warm because if you eat it cold it tastes soggy and nothing like popcorn. Will cauliflower popcorn make a permanent place in my heart?  Sadly no.  Kale chips is still holding the number one spot for snacks with chocolate bark coming in second.  I would encourage you to try this as something beyond a snack like a side dish for dinner.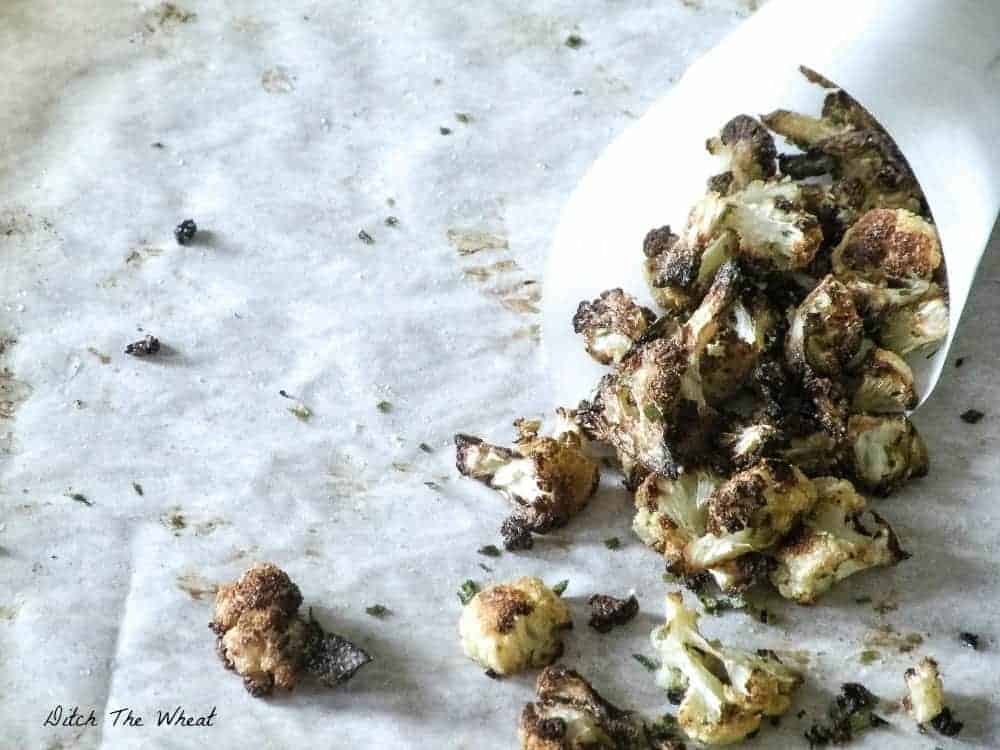 CAULIFLOWER POPCORN
Ingredients
½ head of cauliflower, diced small like popcorn
½ tsp onion powder
½ tsp dried chives
Instructions
Preheat the oven to 450 degrees F.
Toss the cut up cauliflower in olive oil.
Sprinkle salt all over the cauliflower. Spread on a baking sheet with parchment paper. Bake for 30 minutes, flipping the cauliflower at least twice. The cauliflower will burn slightly.
Take out of the oven and sprinkle onion powder and chives over all the pieces or your preferred popcorn flavouring.
If you love snacks like this I have two cookbooks you really need to check out asap!  Indulge, for all your Paleo dessert needs and The Grain-Free Snacker for amazing Paleo snacks!
Enjoy,