This post contains affiliate links including Amazon affiliate links.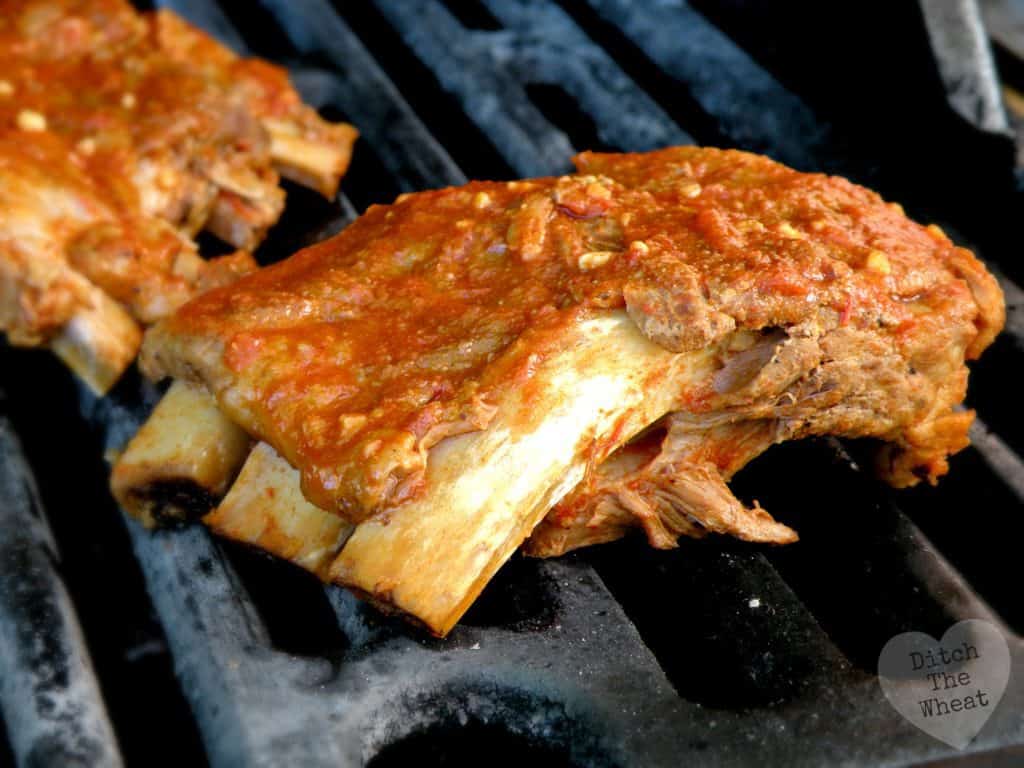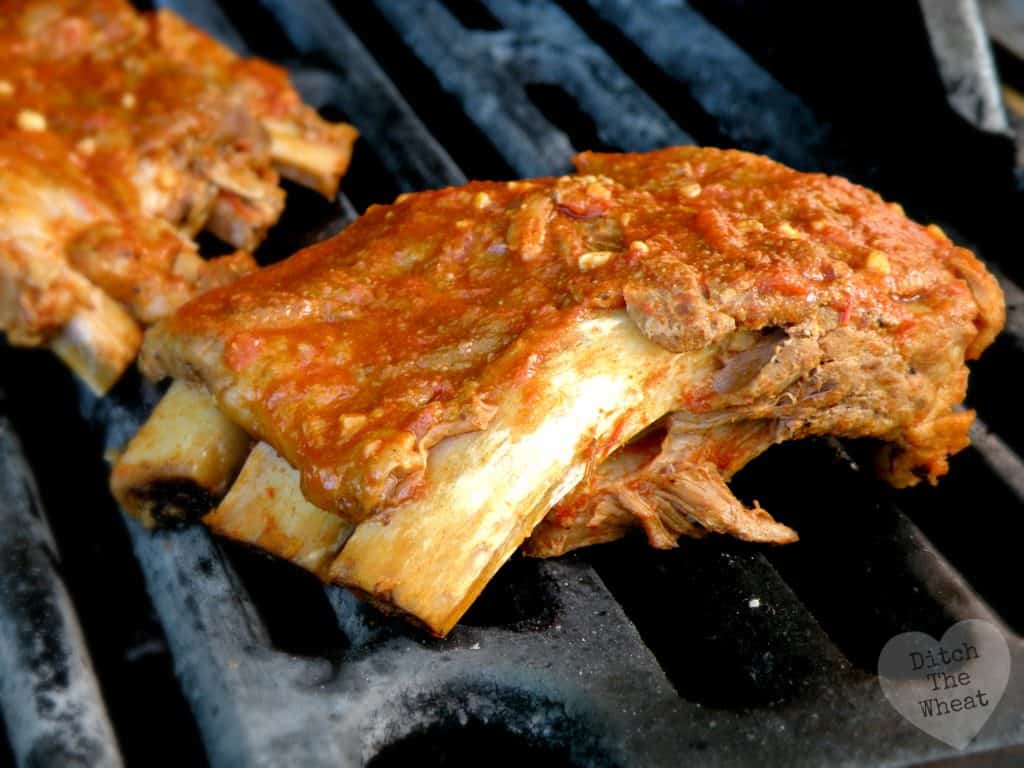 I work all day in an office. When I come home I want to eat like a princess:D That is where the slow cooker comes into play. When I made the pulled pork I realized I haven't utilized my slow cooker in ages. Now I'm on a rampage to slow cook everything. I tried beef, that recipe was a failure. I tried ribs = success. I've fallen in love all over again with my slow cooker. This is a reunion that is not going to end!
This "man food" is suitable for princesses like me. Let the slow cooker do all the work.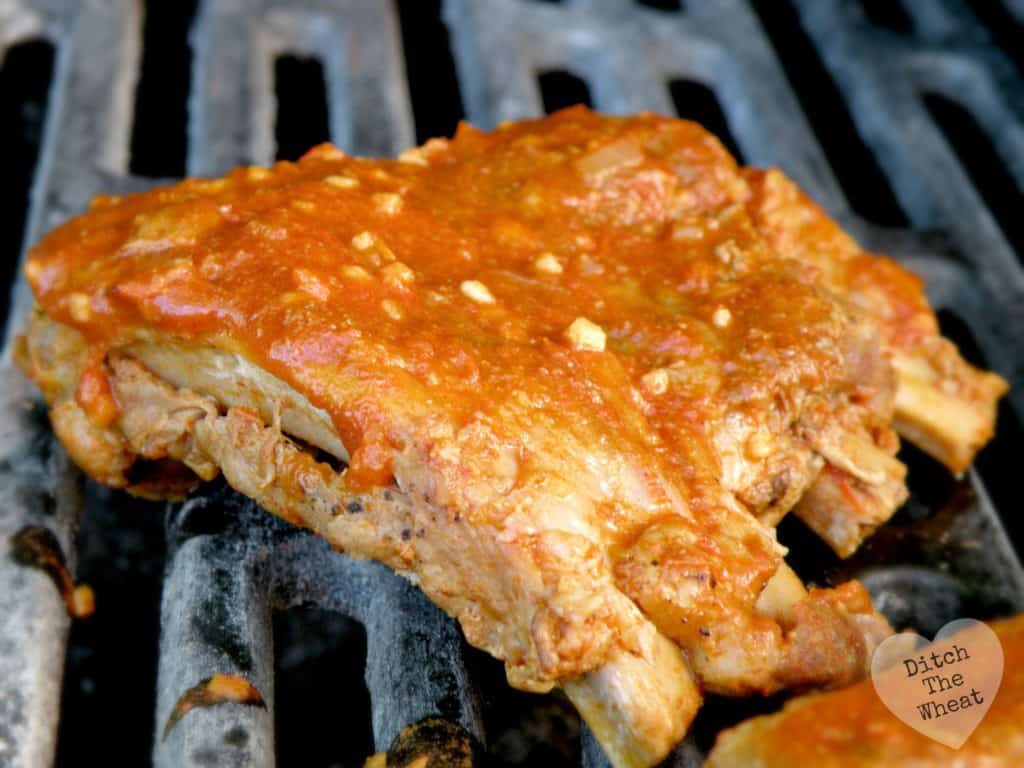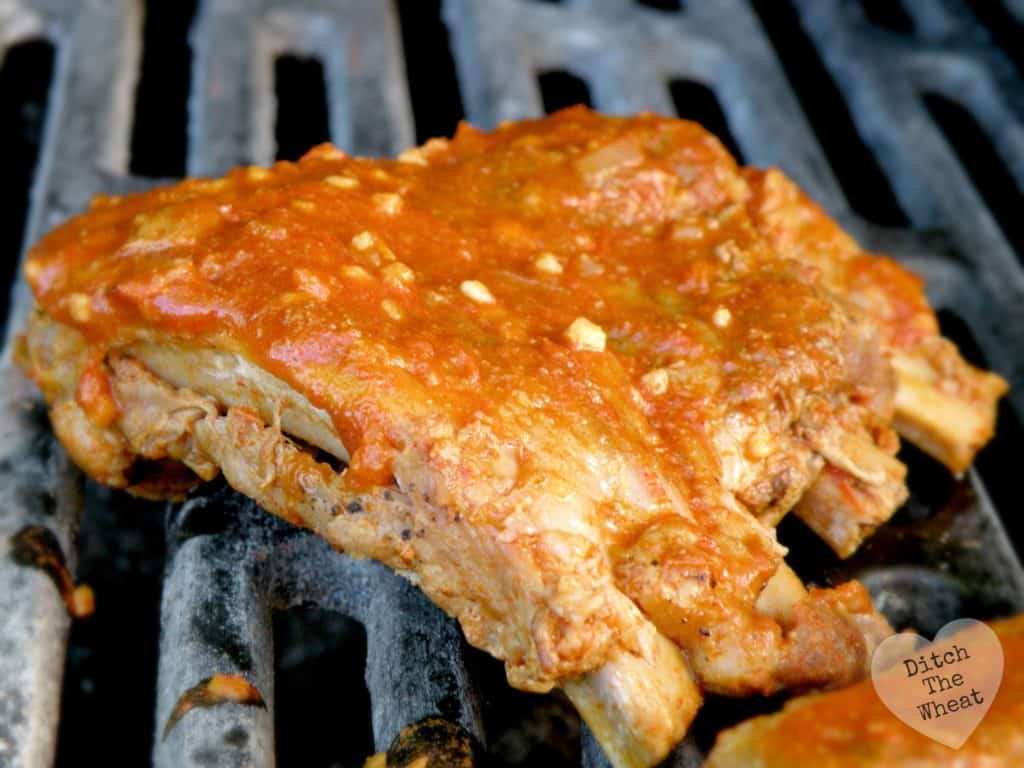 Low Carb Fall Off the Bone Ribs
Author: Carol Lovett
Recipe type: Dinner
Instructions
Wash and pat dry the rack of ribs.
Using a sharp knife score the underside of the ribs.
Sprinkle salt and pepper all over the ribs.
Place the ribs in the slow cooker. Add about 2 inches of water to the slow cooker.
Place the lid on the slow cooker and turn the setting to low. Cook for 6-8 hours.
When ribs are done to desired fall off the bone-ness either put your dry rub on the ribs or a sauce.
Grill the ribs on a barbecue to crisp it up.
When the ribs are done getting crispy, take off of the barbecue and serve.
Eat!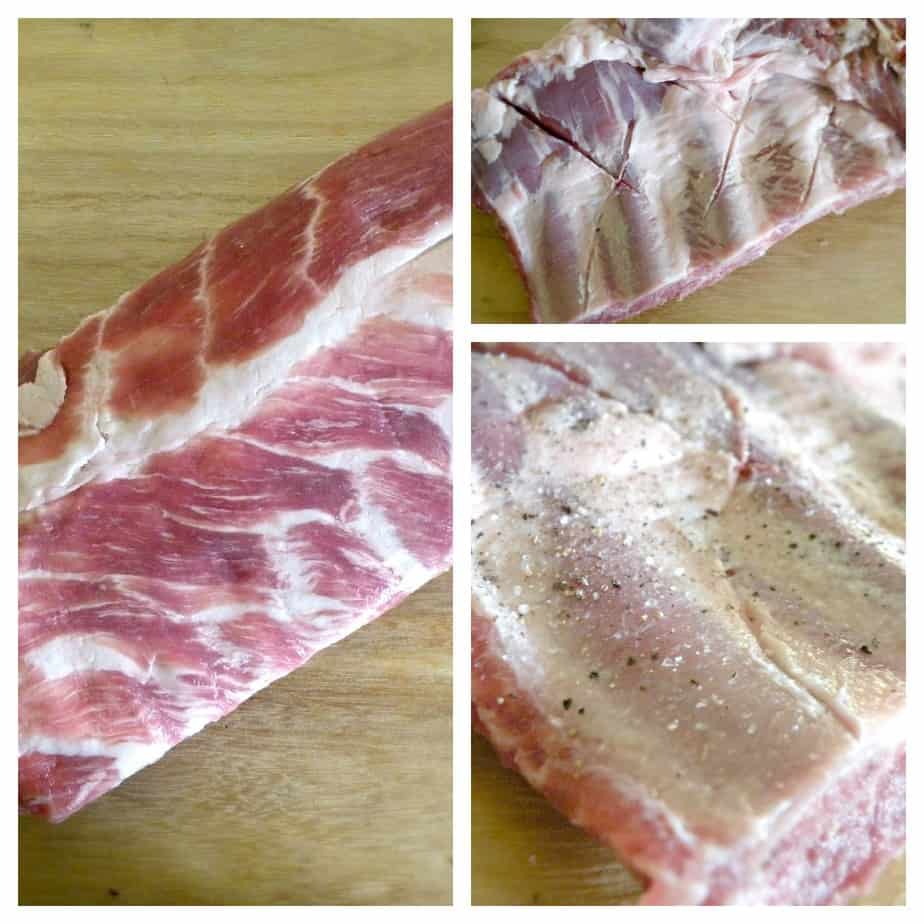 I used the Barbecue Sauce from Make it Paleo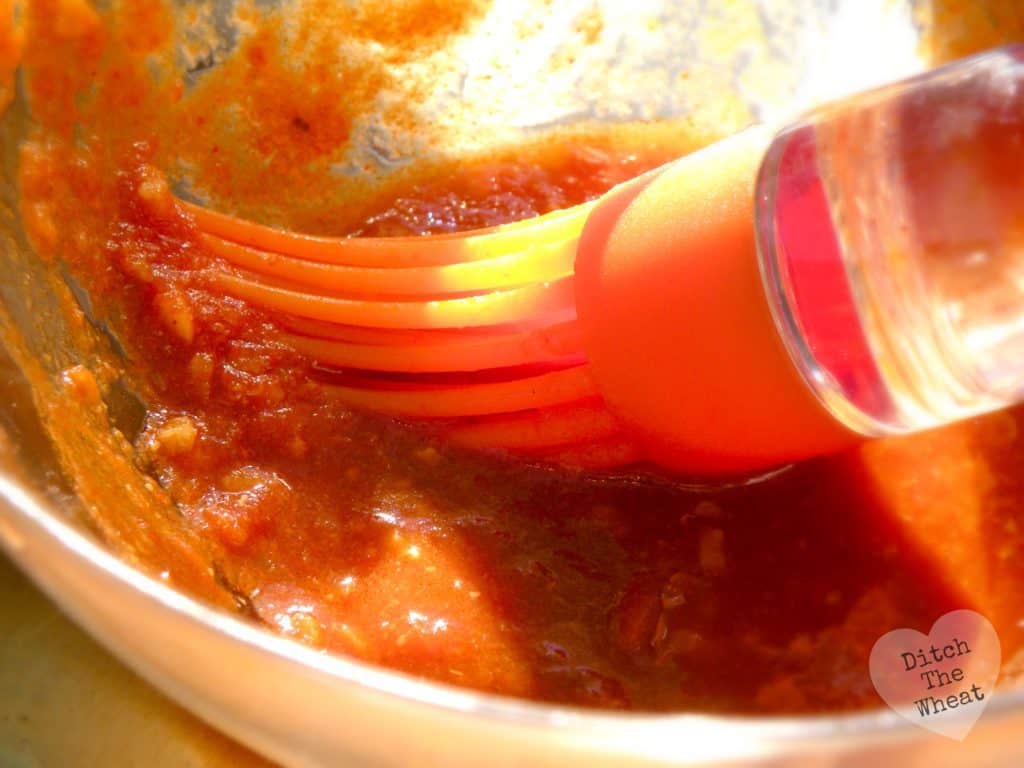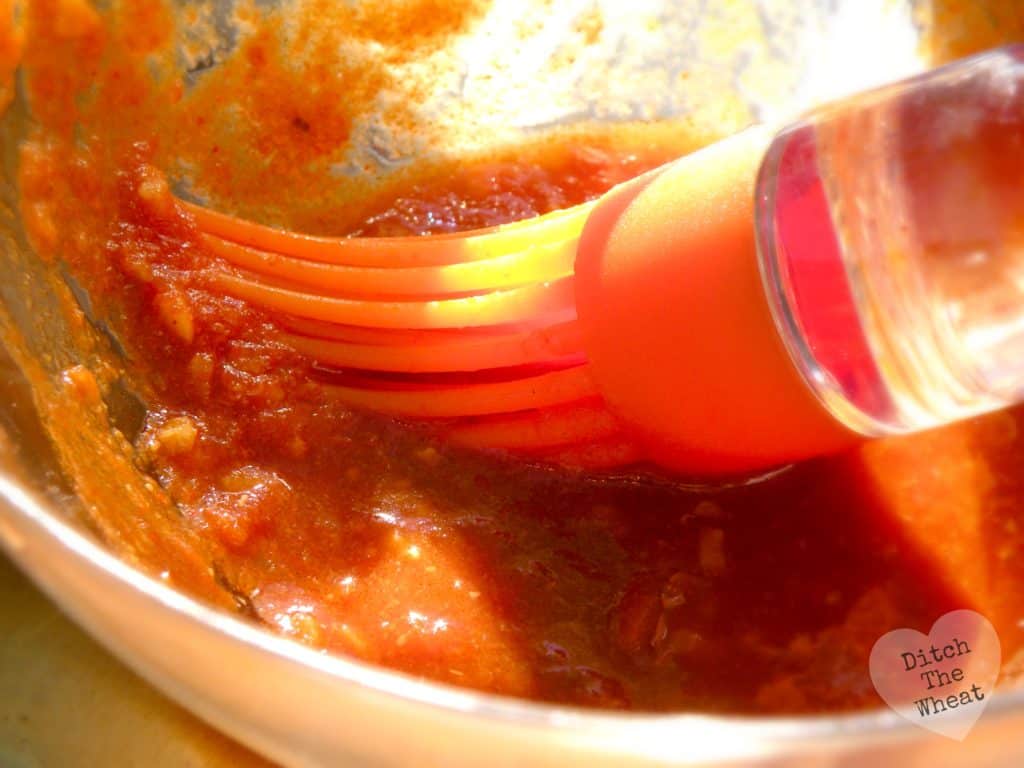 Make it Paleo – Barbecue Sauce Recipe
From page 306
1 tbsp of coconut oil (I used extra virgin coconut oil
3 cloves of garlic
2 shallots, minced
1 tsp Dijon mustard
1 tsp smoked paprika
1 tsp chipotle seasoning *I didn't have this spice
1 tsp ground cumin
1 tsp salt
1 ¼ cup of chicken broth *I used 1 cup of salted reduced store bought chicken broth and ¼ cup of water
Juice of 1.5 limes *I used 3 tbsp of bottled lime juice
1 tsp pure maple syrup ~ optional *I didn't use
6 oz can of tomato paste ~ no salt *I used 1 cup of ground tomatoes
Instructions
On medium heat, sauté the garlic, shallots using the cooking fat, until soft and translucent.
Add mustard, smoked paprika, chipotle, cumin, and salt. Continue to sauté for about 30 seconds.
Add the chicken broth, lime juice, maple syrup, and tomato paste.
Whisk all the ingredients together until smooth.
Bring the sauce to a light boil and reduce to simmer, and slightly cover with a lid.
Simmer for 45 minutes, and let cool. *Instead, I kept the sauce on med-high, and continued to boil without the lid on. My sauce was very thick within 15-20 minutes.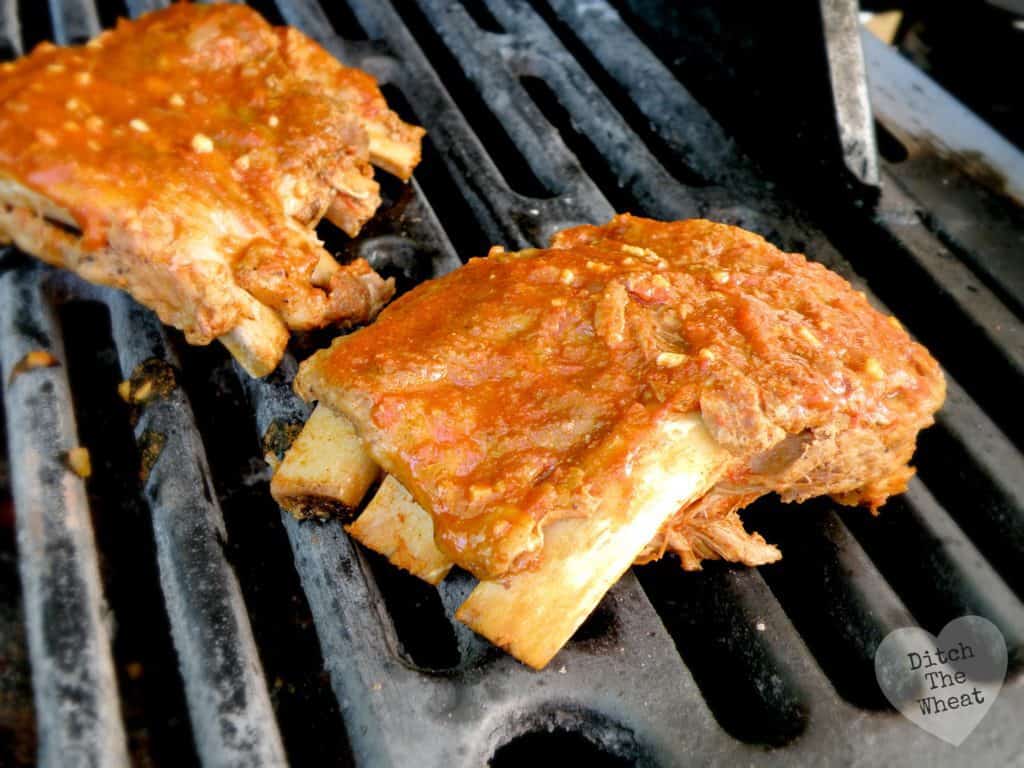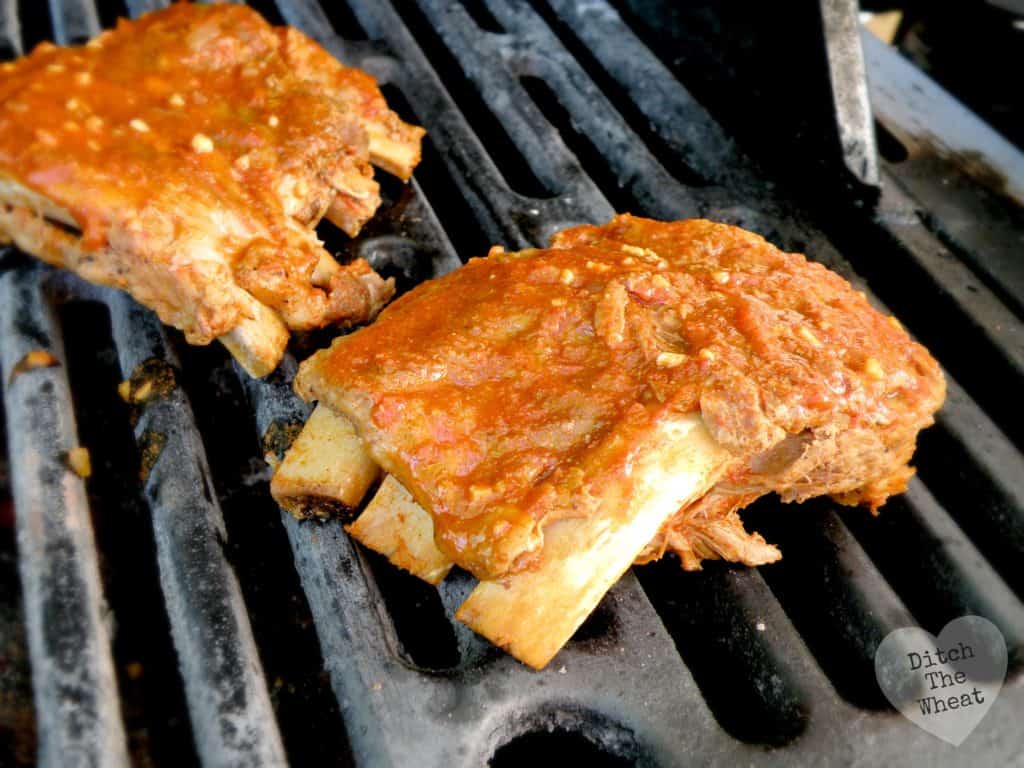 Low Carb Fall Off the Bone Ribs
DISCLOSURE: Not intended for the treatment or prevention of disease, nor as a substitute for medical treatment, nor as an alternative to medical advice. Use of recommendations is at the choice and risk of the reader. Ditch the Wheat is a participant in the Amazon Services LLC Associates Program. As an Amazon Associate I earn from qualifying purchases. I may receive monetary compensation or other types of remuneration for my endorsement, recommendation, testimonial and/or link to any products or services from this blog. I only endorse products that believe in.