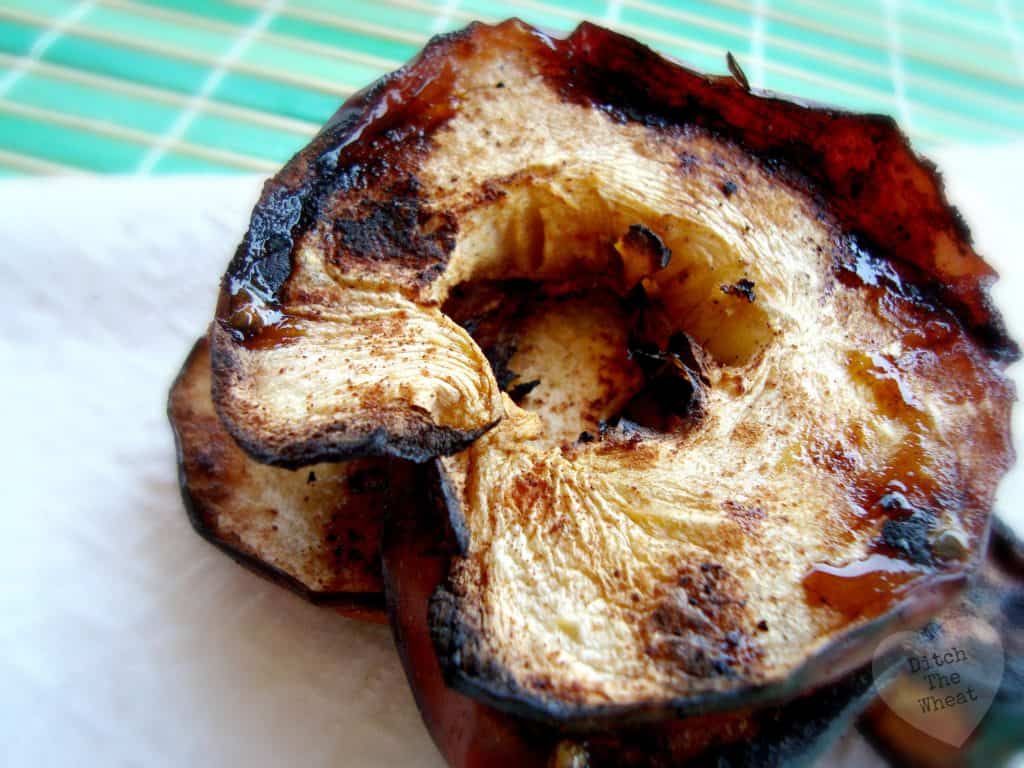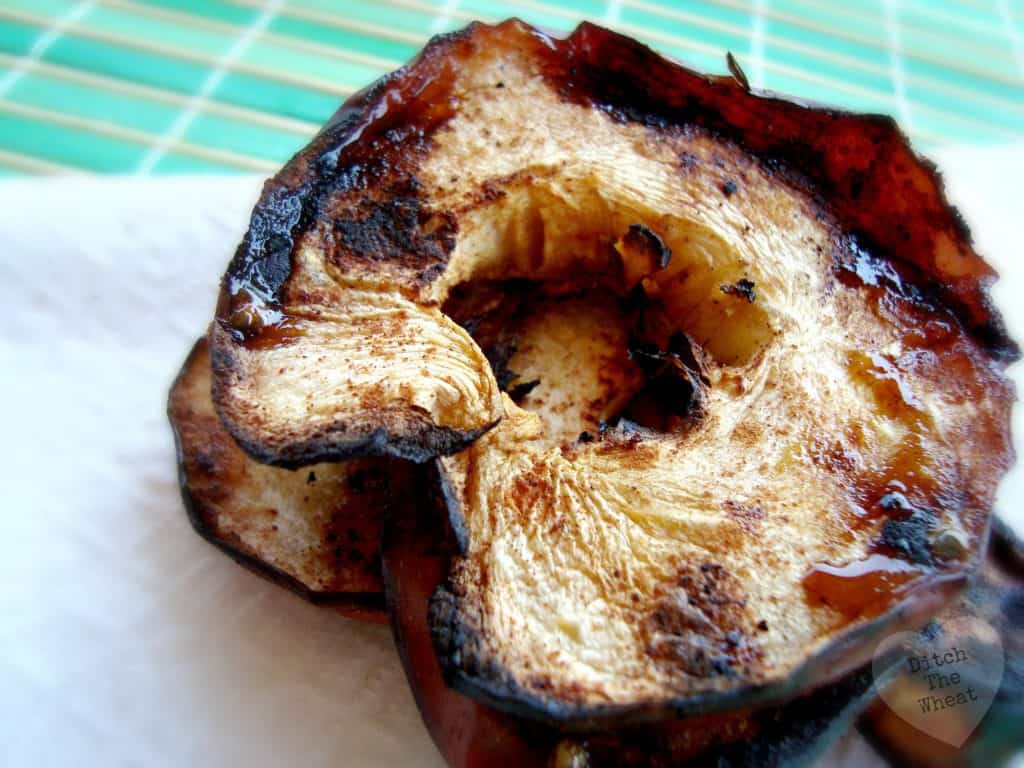 Happy Canada Day!!!!
I recently discovered my new fav dessert recipe!  I was flipping through a cookbook about seasonal cooking/baking and there was a picture of grilled peaches.  The barbecue was already on since I was grilling some chicken wings for supper.  I dashed into the kitchen grabbed an apple, thickly sliced it, sprinkled cinnamon on it and grilled it!  WOW oh WOW!  Pure deliciousness!  It tasted like baked apple pie filling.  This is going to lead to a lot of dessert grilling experiments.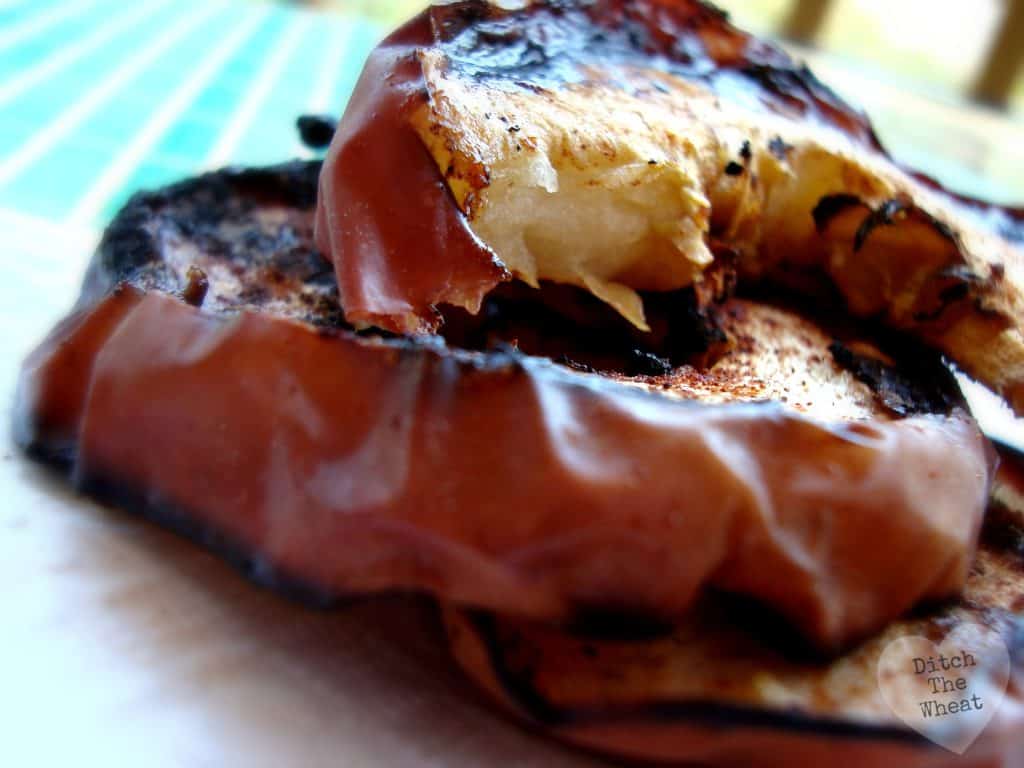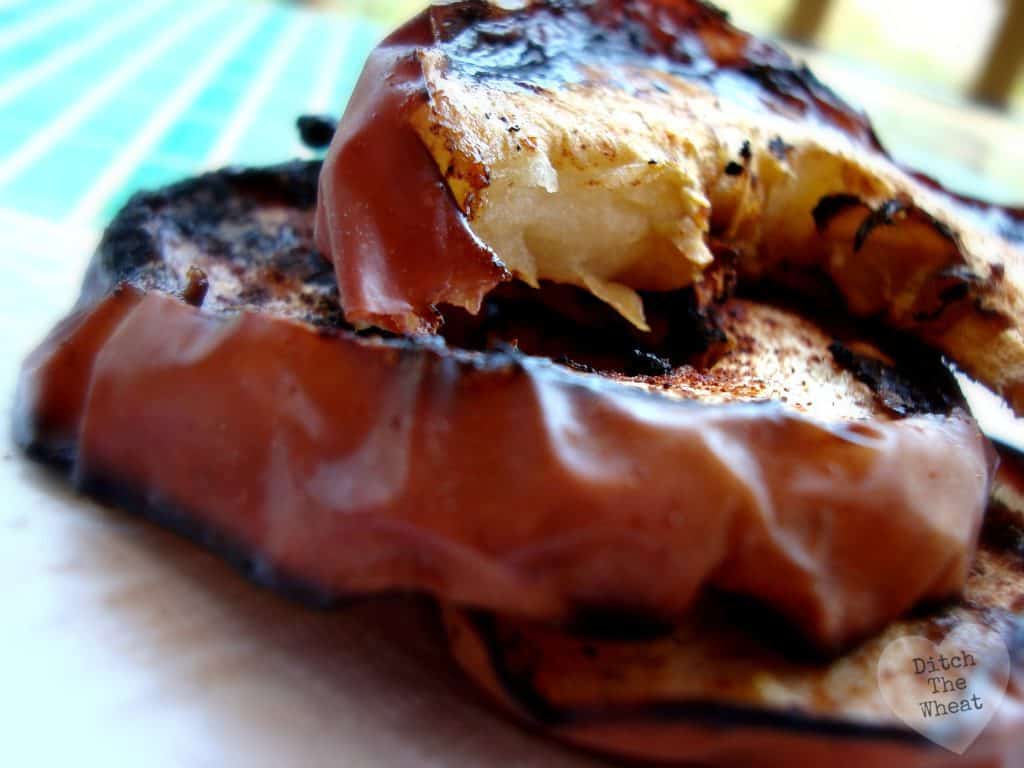 Have an amazing Canada Day!!! Enjoy,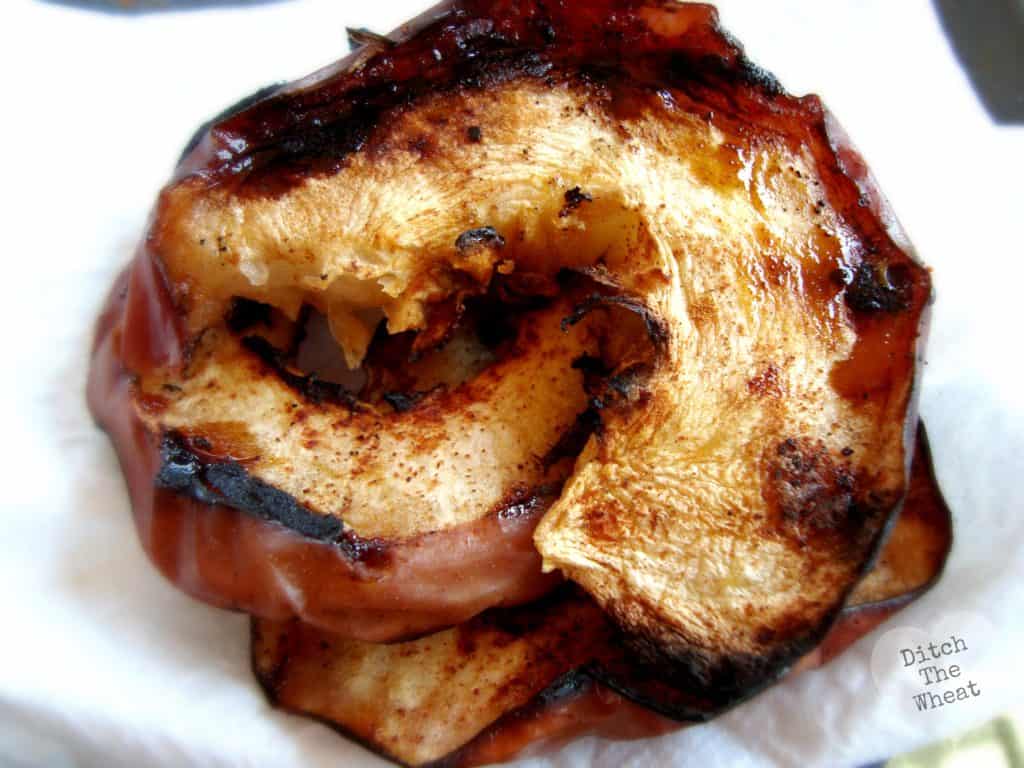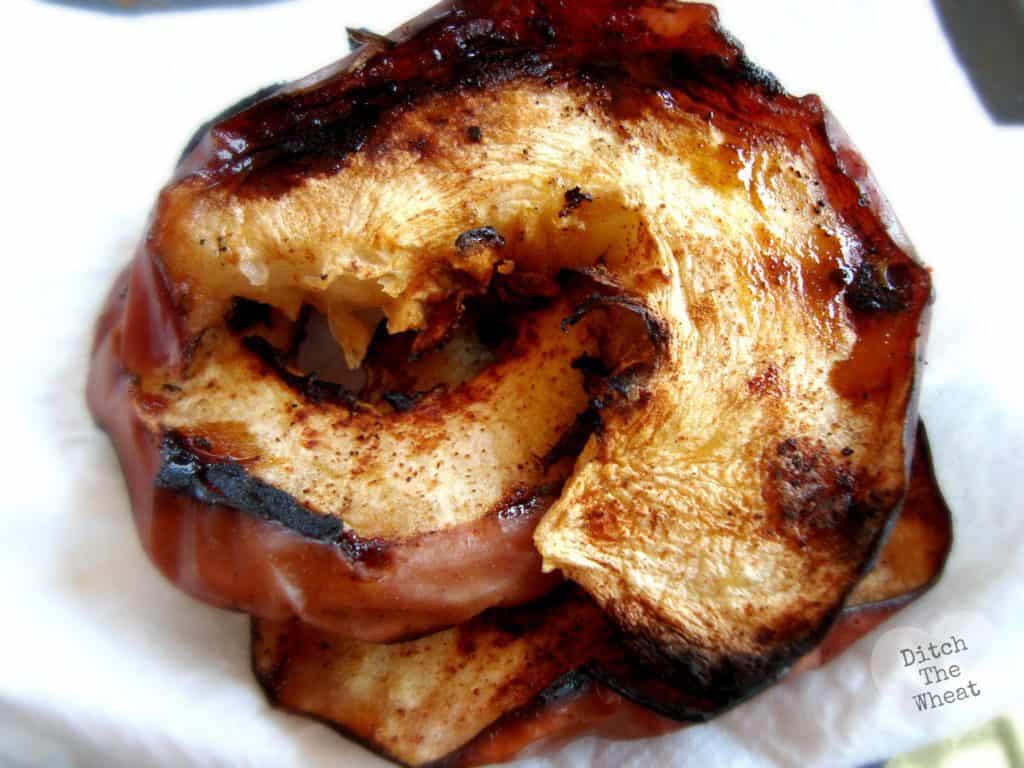 p.s. The first Ditch The Wheat newsletter was sent today.  If you want to subscribe to the newsletter and receive blog post updates via email, signup on the tab on the right.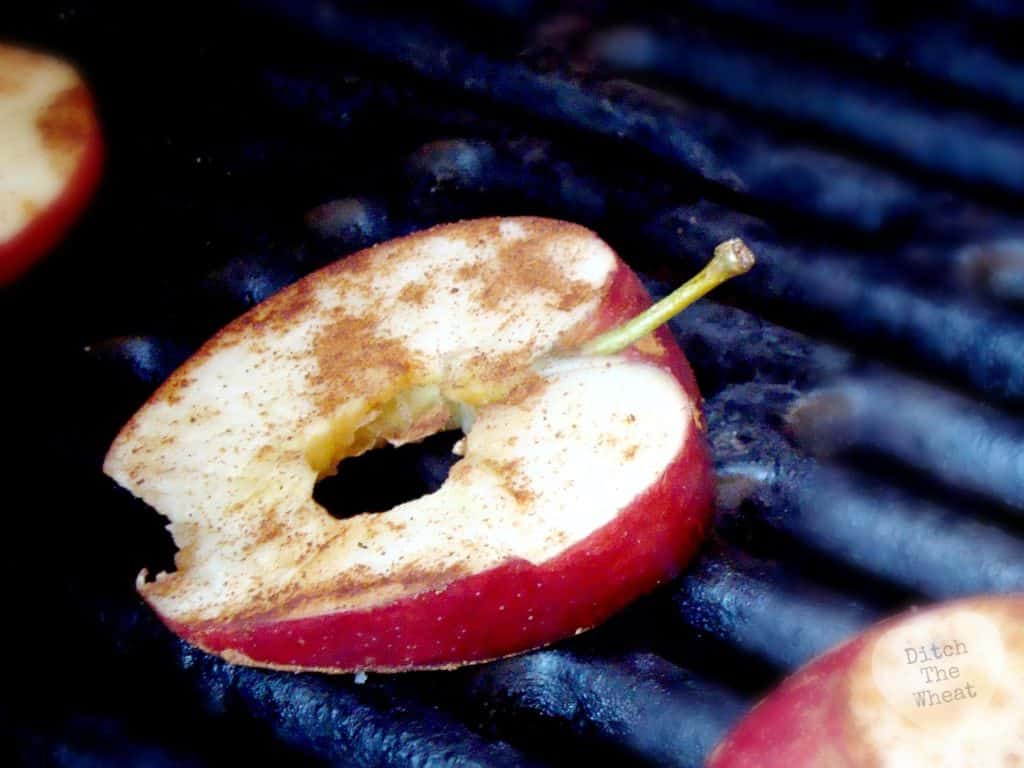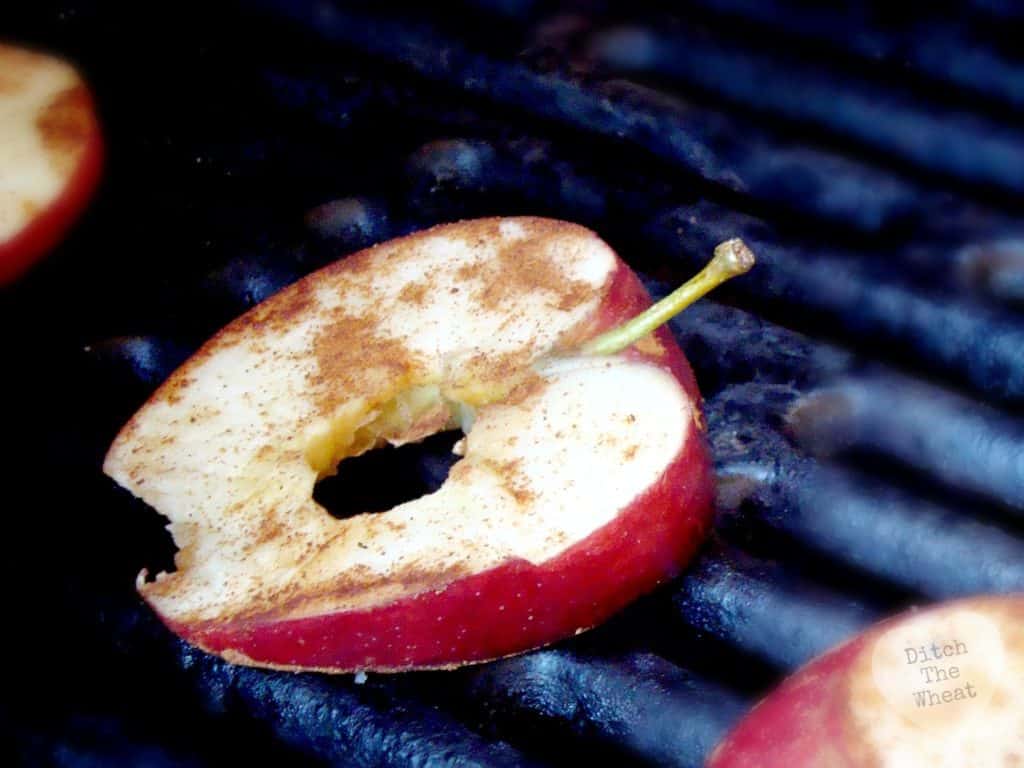 Grilled Apple Slices
Author: Carol Lovett
Recipe type: Dessert, Snack
Instructions
Slice the apples into thick pieces.
Sprinkle cinnamon all over the apple slices.
Place the apples on the grill on high heat.
Leave on the grill until each side has grill marks. *About 10 minutes per side.
Flip once.