This post contains affiliate links including Amazon affiliate links.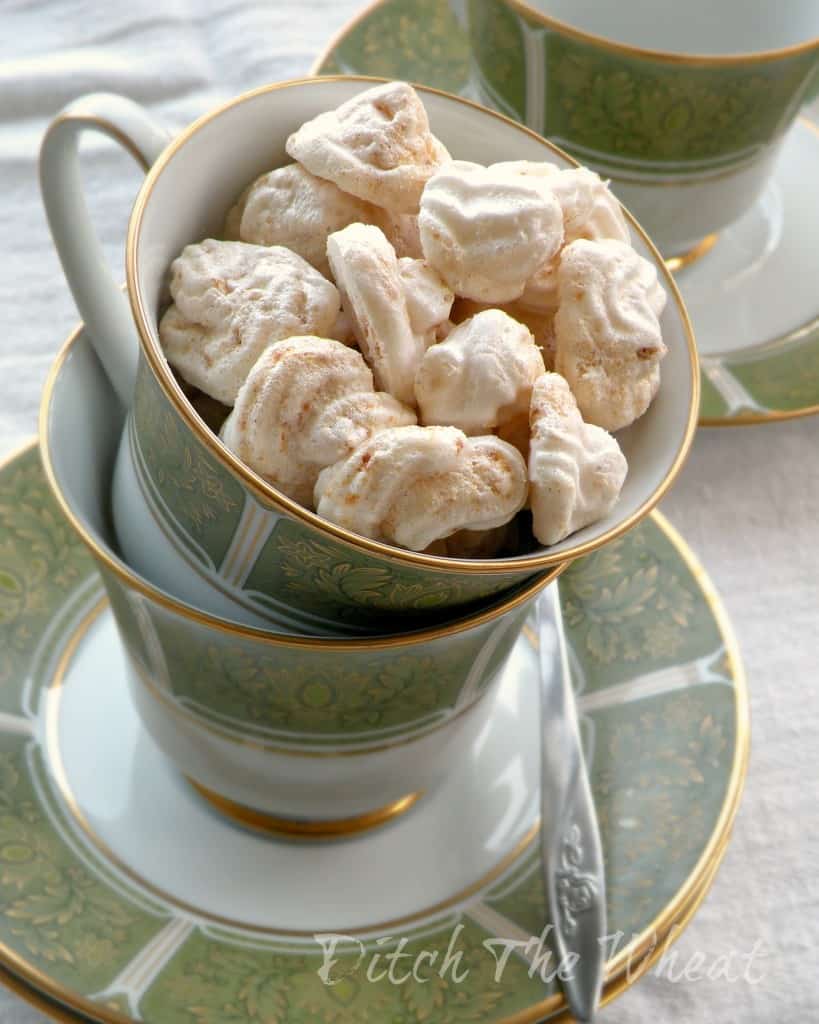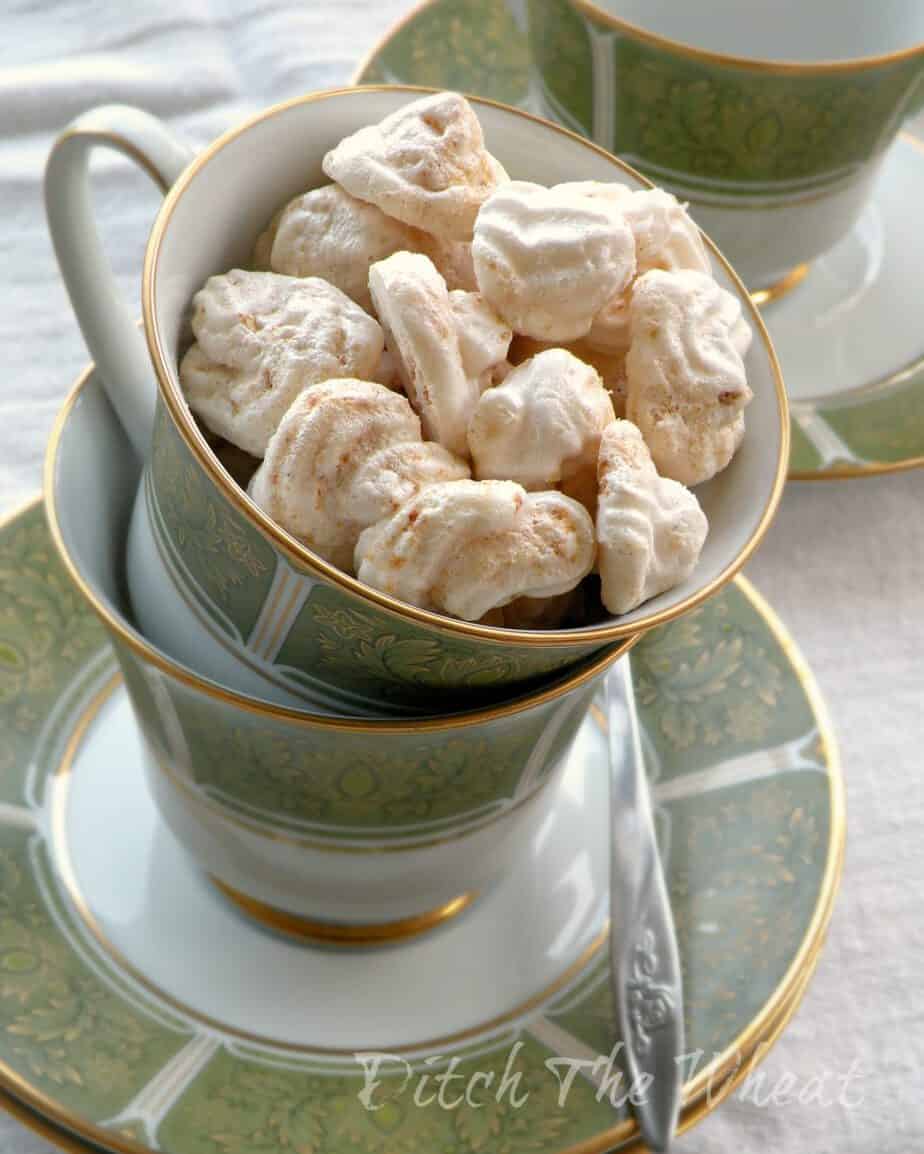 Fall is here, and for some unknown reason I'm really excited about it…Which is strange because I'm a summer kind of gal. I started making "fall" treats in August and September. That's right, while everyone else was still sipping pina coladas I was making pumpkin pie.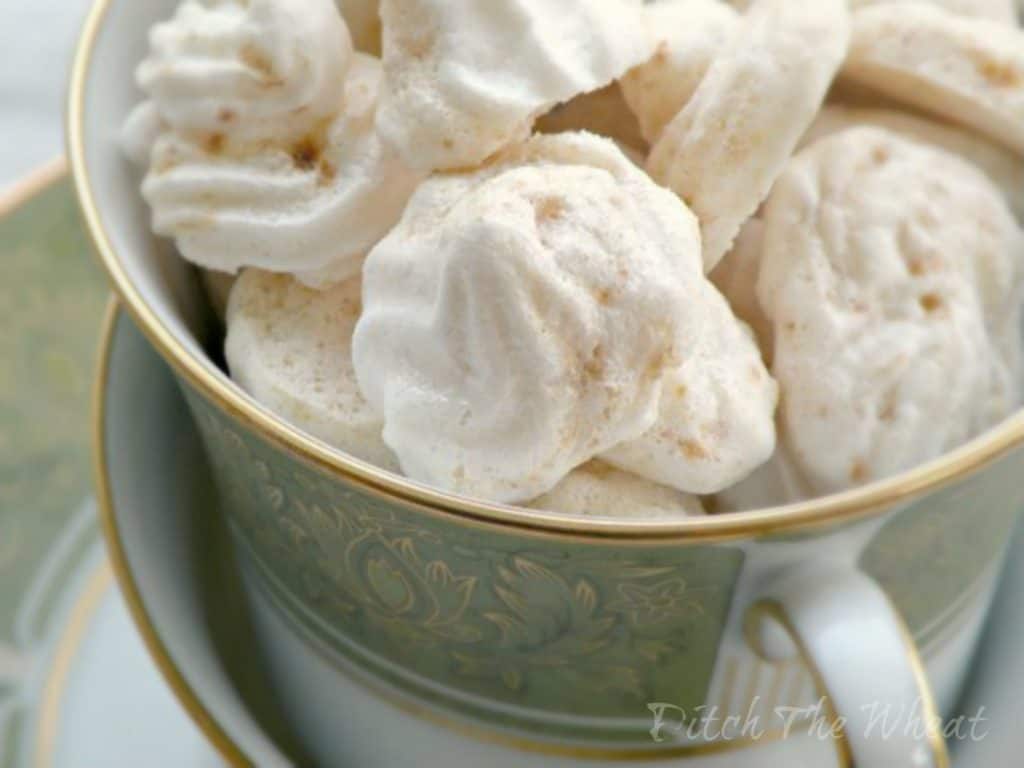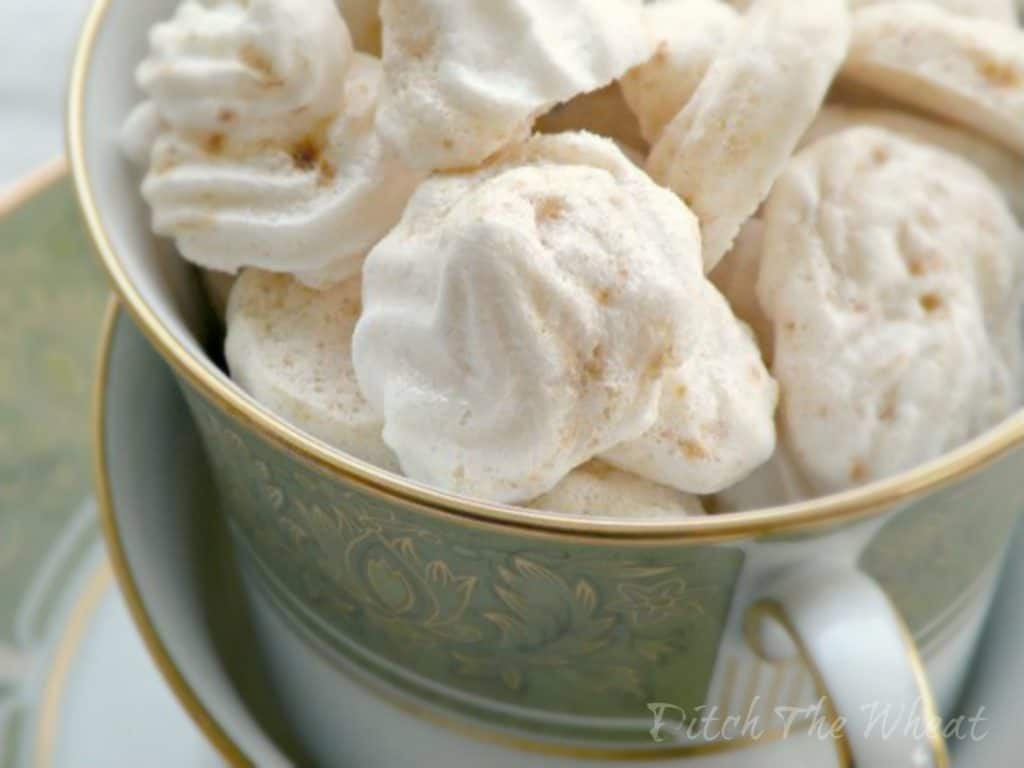 My cousin's due date for her first baby was in fall, but their little bundle of joy came early. He's such a handsome little boy. This Monday my family will gather for Thanksgiving and I'll get to see the new baby again. I'm so excited.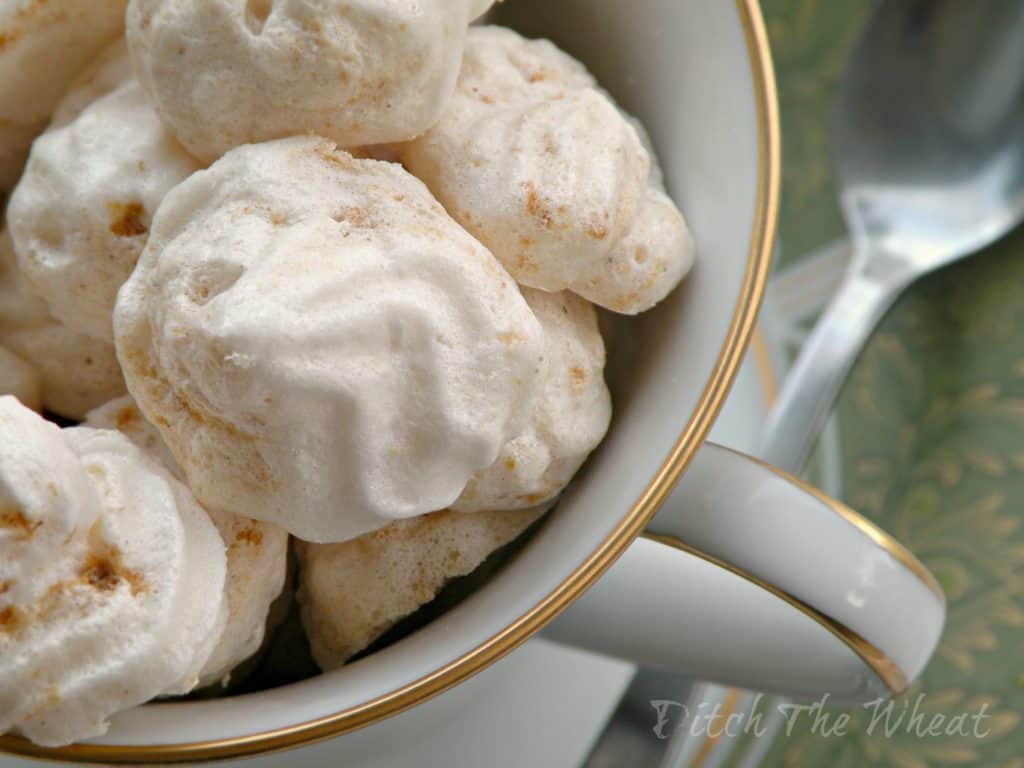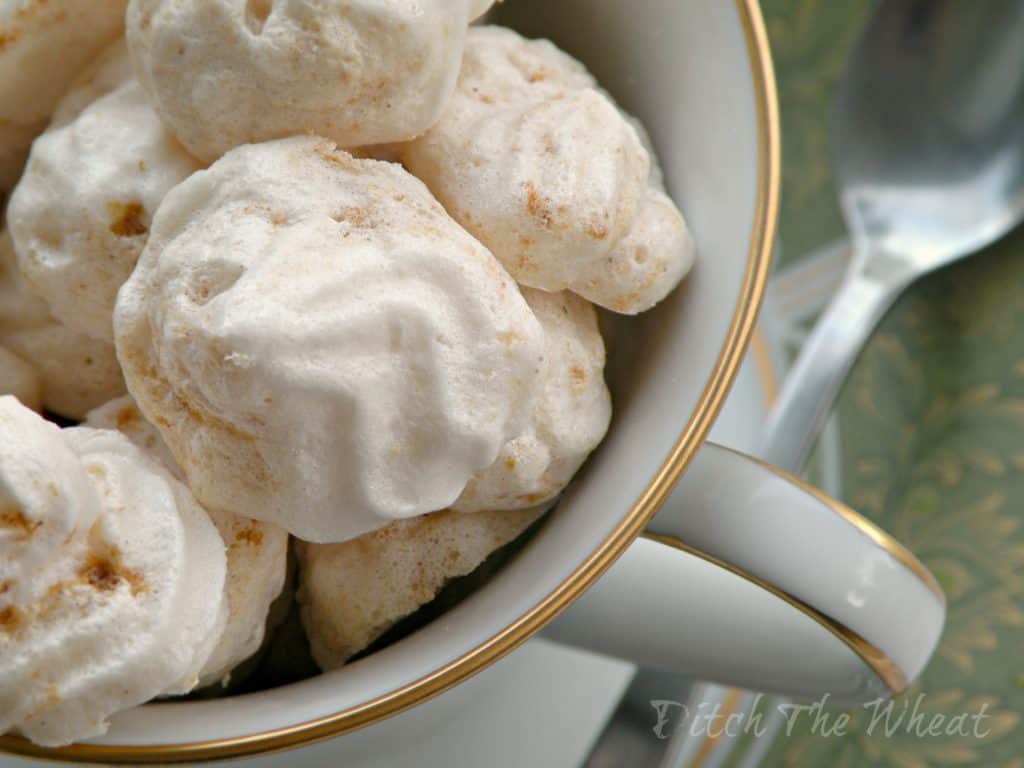 Pumpkin Pie Meringue Candy was inspired by my current obsession with whipping egg whites. Seriously, from now on whip your egg whites before adding other baking ingredients and then add the other baking ingredients. It will change the texture of your gluten free baked goods. I've been whipping those egg whites and adding cream of tarter to them to keep them stiff. For this candy I used the swiss meringue technique of heating the egg whites and sugar but it is not a necessary step in creating "meringue candies".

Pumpkin Pie Meringue Candy
Author: Carol Lovett
Recipe type: Snack, Candy, Dessert
Serves: 80
Instructions
Fill a pot with about 1 inch of water and bring to a simmer.
In a bowl, mix together the egg white, maple syrup, cream of tarter and vanilla extract.
Place the bowl over the pot of simmering water.
Whisk the egg mixture for about 3 minutes. The mixture should be warm to the touch and all the sugar is dissolved.
Take the egg white mixture and whip until stiff peaks. I used a blender and put it on the whipped cream setting.
Preheat the oven to 200 F.
Using a spatula, gently fold by hand the pumpkin and cinnamon into the whipped meringue.
Line a large baking sheet with parchment paper.
Either place the meringue in a pipping bag and make small shapes or drop the mixture onto the sheet by hand.
Once this is done, place the meringue candies in the oven and bake for 20 minutes.
Turn the heat to 170 F and bake for 1 hour -1 hour and 40 minutes.
*The baking time depends on the size of the candies (small takes less time, large takes a long time).
The candies are done baking when they can be lifted off the parchment paper without sticking. They are not sticky or soft to the touch. If they are even slightly sticky or soft place back in the oven and let them continue to "crisp" until they are completely dry. They can be left in a warm oven overnight with the oven turned off.
**Makes about 80 small candies
Notes
Heating the egg whites is not necessary. It is a swiss meringue technique and helps create more volume since the egg whites have been heated. *Can switch the pumpkin, and cinnamon for jam, pureed fruit, chopped nuts etc.
Pumpkin Pie Meringue Candy
DISCLOSURE: Not intended for the treatment or prevention of disease, nor as a substitute for medical treatment, nor as an alternative to medical advice. Use of recommendations is at the choice and risk of the reader. Ditch the Wheat is a participant in the Amazon Services LLC Associates Program. As an Amazon Associate I earn from qualifying purchases. I may receive monetary compensation or other types of remuneration for my endorsement, recommendation, testimonial and/or link to any products or services from this blog. I only endorse products that believe in.