Welcome to Ditch the Wheat! Before you view the recipe I need to make sure you are aware of this. I hear it all the time... You're asking me to give up bread... Even my type 2 diabetic neighbour refuses to give up bread... There's so many reasons to ditch the bread: - gluten - GMO wheat - simple carbs (that cause weight gain) BUT it's so comforting to bite into a soft piece of bread smeared with butter. What if I told you there's bread you can eat that is Paleo and Keto friendly.
--> CLICK HERE <--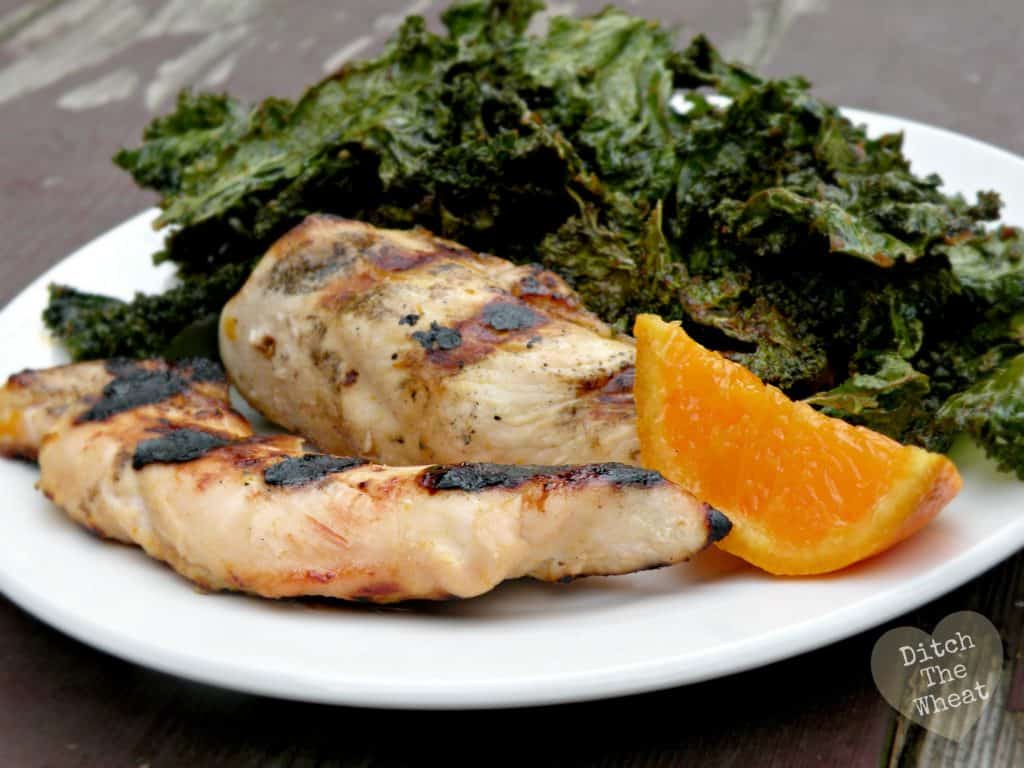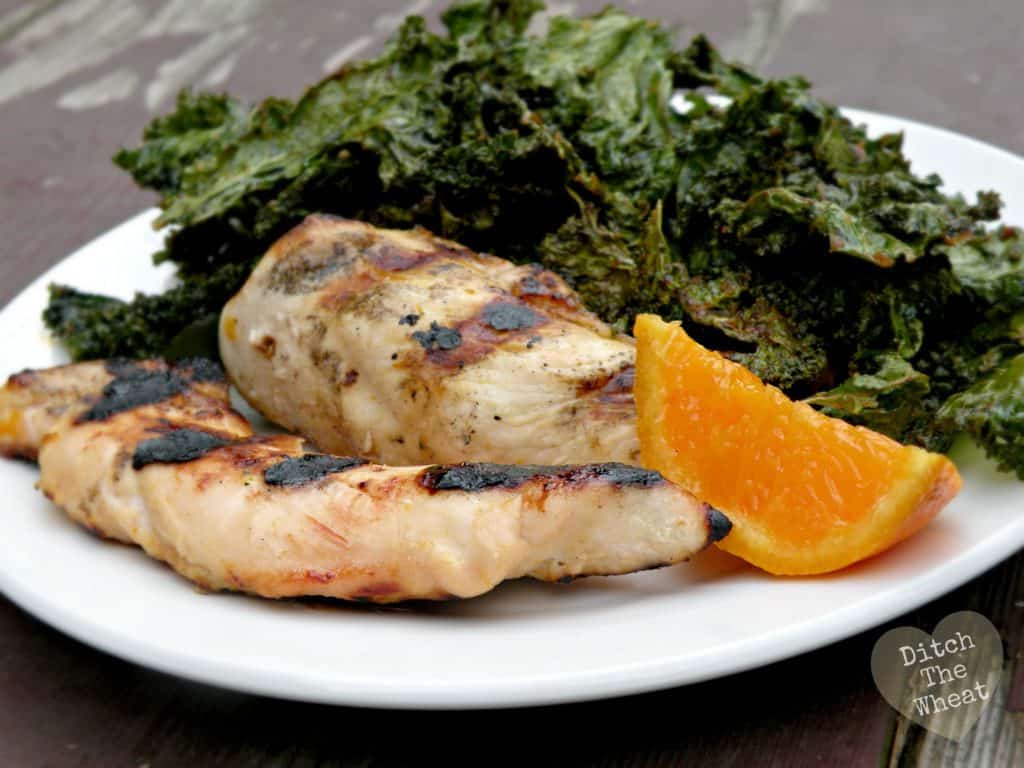 I was having one of those days where I was so clueless about how to flavour my chicken then BAM it came to me, Orange Chicken.  Then the question of how do I make orange chicken low carb?  Well, I figured I would approach it in the simplest manner.  Use a real orange to flavour the chicken and just focus on the flavour, not making an orange sauce.  I decided the easiest way to infuse the most orange flavour in my chicken with the least carbs would be to marinate it.  Keeping the simple approach in mind, I took a medium orange, cut it open and squeezed the juices out of it.  I placed the juice, orange peel, and chicken in a Ziploc bag and I left it in the fridge for hours.
PSssTTTT ~ I also want you to know about the KETO Bread Cookbook. You can eat bread that is Paleo and Keto friendly.
--> CLICK HERE <--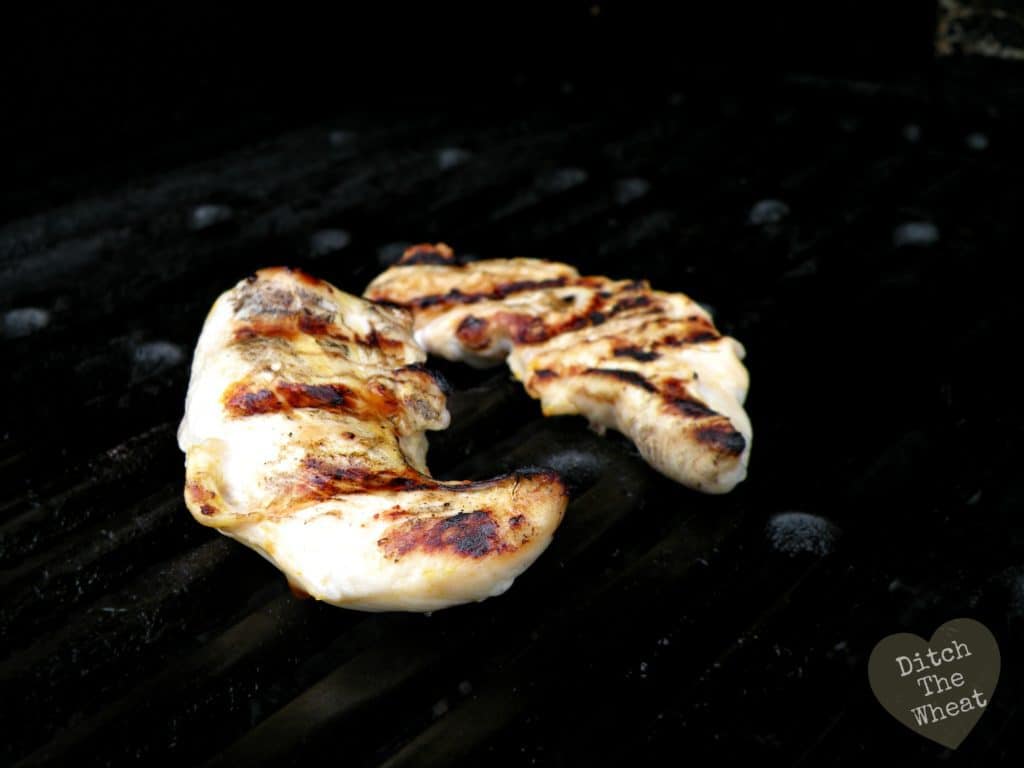 When supper time rolled around I grabbed my marinated chicken and grilled it on the bbq.  I did consider putting additional spices on the chicken to enhance the orange flavour but I decided to forgo it.  The result; was chicken that has a nice light orange flavour.  To add more flavour I squeezed fresh orange juice over the chicken before eating it.  Such a wonderful, simple dinner, which I served with All Dressed Flavoured Kale Chips (recipe to follow next post).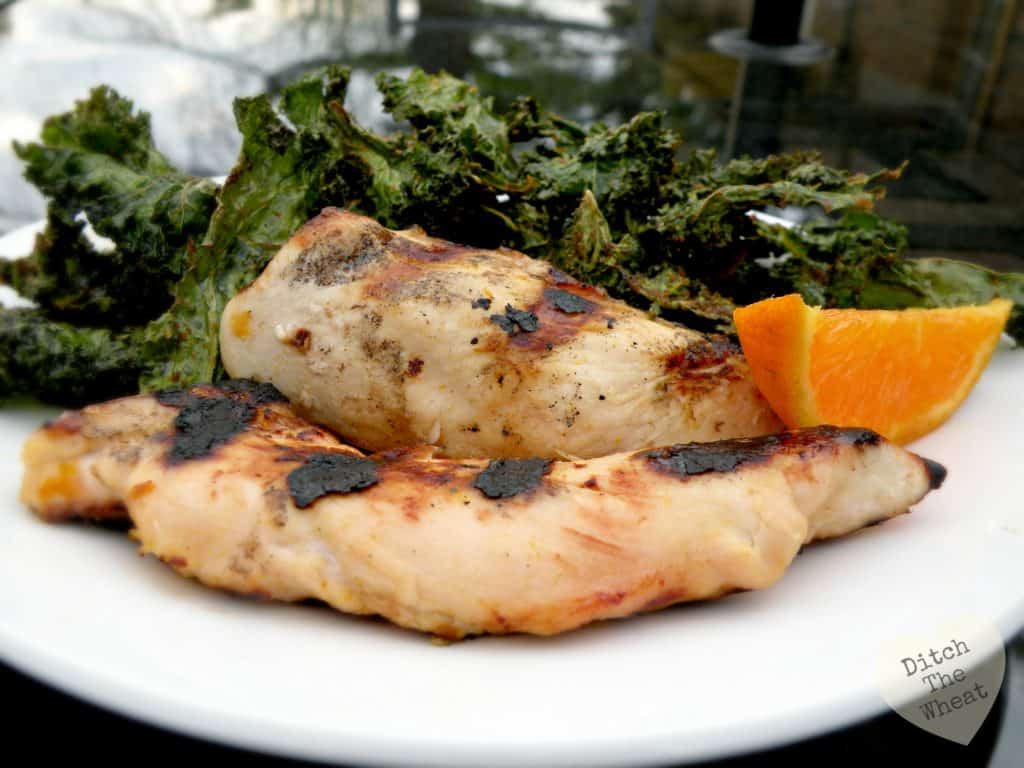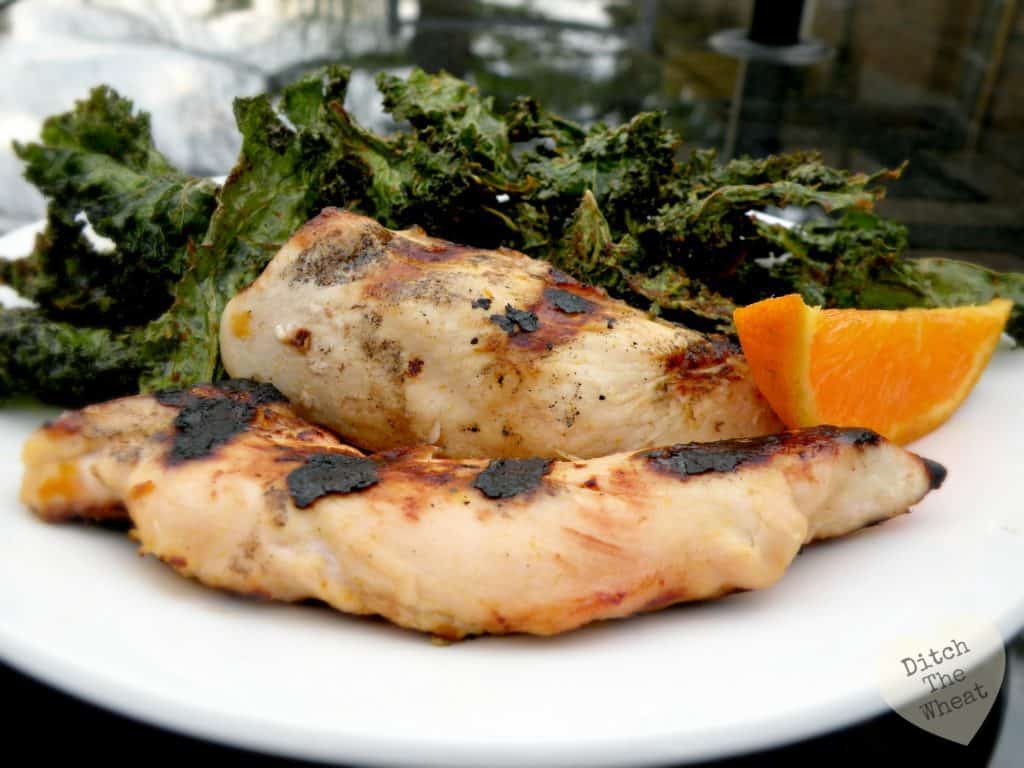 Low Carb Orange Chicken
Author: Carol Lovett
Recipe type: Dinner, Lunch
Ingredients
1 chicken breast
1 medium orange
Instructions
Cut the orange in half.
Squeeze as much juice out of 1 half of the orange.
Put the orange juice, orange peel (optional), and chicken in container to marinade.
Leave the ingredients to marinate in the fridge for a couple of hours.
After the chicken is finished marinating barbeque until the meat is no longer pink inside.
Optional ~ Using the other half of the orange, drizzle fresh squeezed orange juice over the chicken.
Enjoy,
What marinades do you like?