This post contains affiliate links including Amazon affiliate links.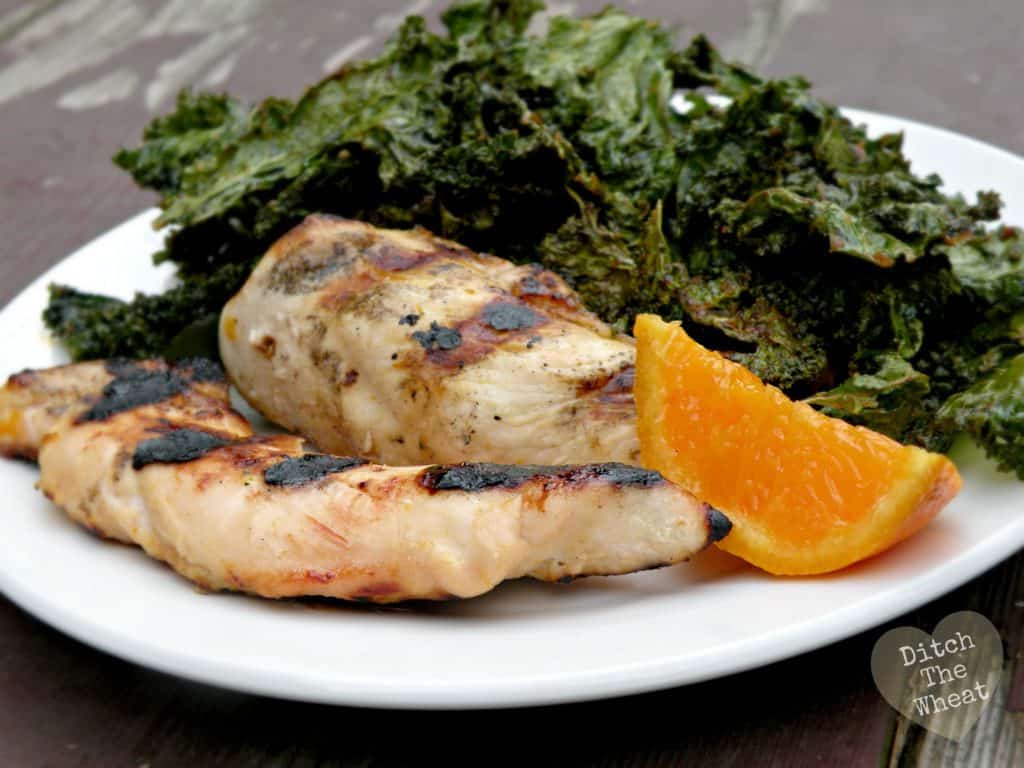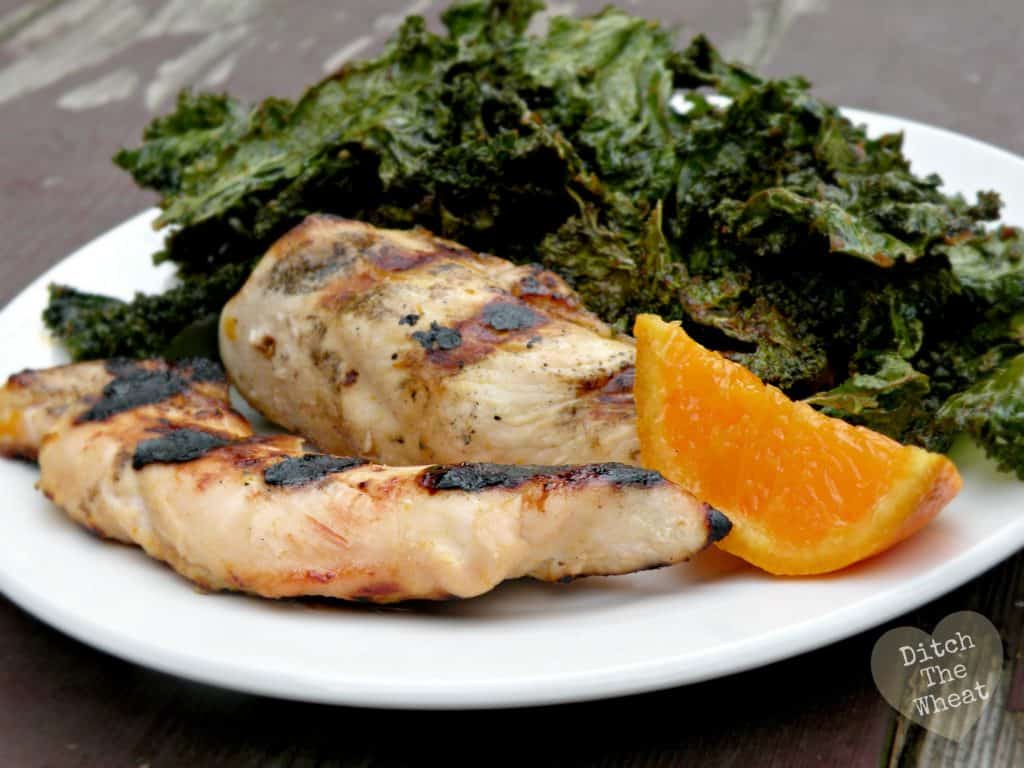 I was having one of those days where I was so clueless about how to flavour my chicken then BAM it came to me, Orange Chicken. Then the question of how do I make orange chicken low carb? Well, I figured I would approach it in the simplest manner. Use a real orange to flavour the chicken and just focus on the flavour, not making an orange sauce. I decided the easiest way to infuse the most orange flavour in my chicken with the least carbs would be to marinate it. Keeping the simple approach in mind, I took a medium orange, cut it open and squeezed the juices out of it. I placed the juice, orange peel, and chicken in a Ziploc bag and I left it in the fridge for hours.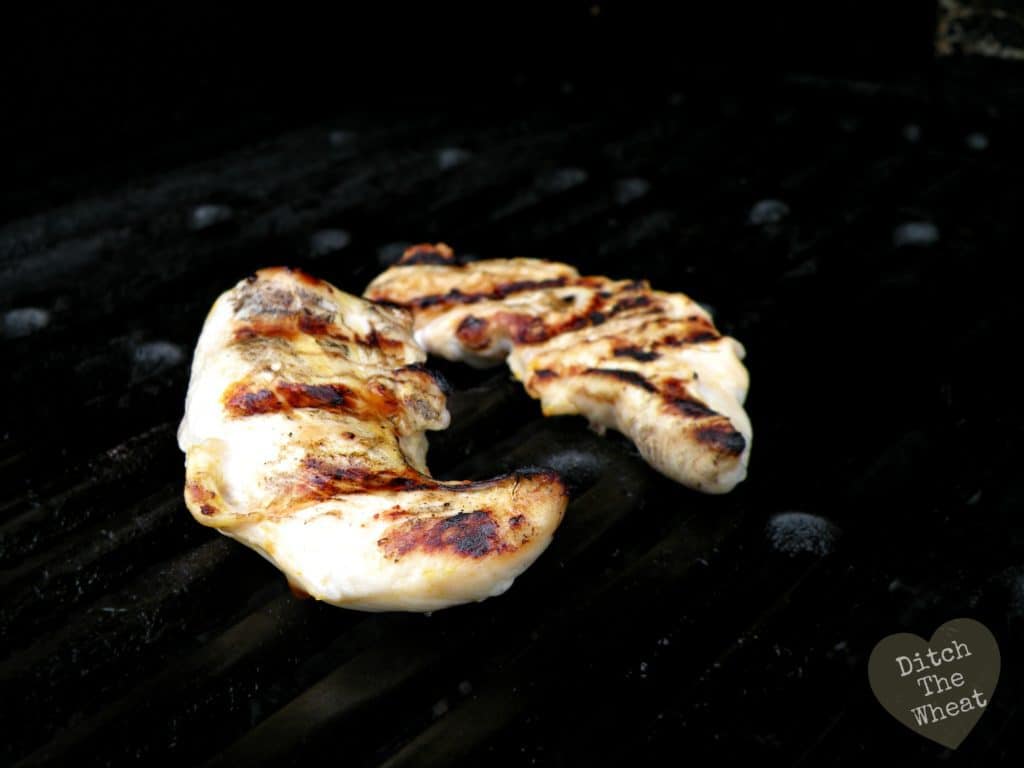 When supper time rolled around I grabbed my marinated chicken and grilled it on the bbq. I did consider putting additional spices on the chicken to enhance the orange flavour but I decided to forgo it. The result; was chicken that has a nice light orange flavour. To add more flavour I squeezed fresh orange juice over the chicken before eating it. Such a wonderful, simple dinner, which I served with All Dressed Flavoured Kale Chips (recipe to follow next post).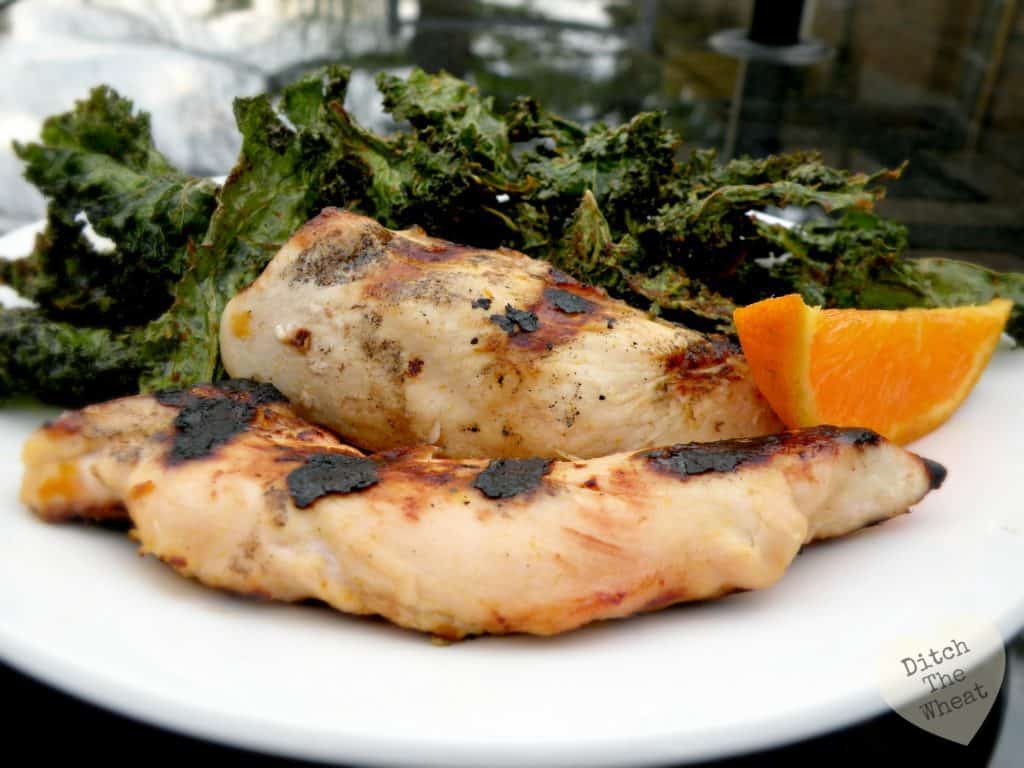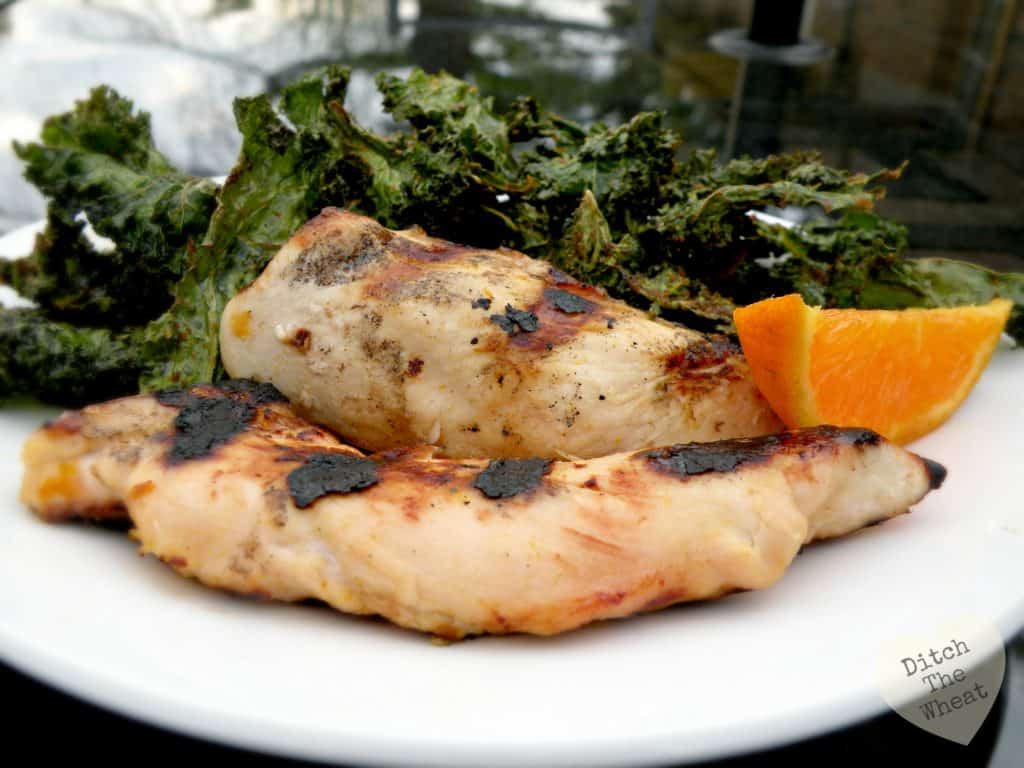 Low Carb Orange Chicken
Author: Carol Lovett
Recipe type: Dinner, Lunch
Ingredients
1 chicken breast
1 medium orange
Instructions
Cut the orange in half.
Squeeze as much juice out of 1 half of the orange.
Put the orange juice, orange peel (optional), and chicken in container to marinade.
Leave the ingredients to marinate in the fridge for a couple of hours.
After the chicken is finished marinating barbeque until the meat is no longer pink inside.
Optional ~ Using the other half of the orange, drizzle fresh squeezed orange juice over the chicken.
What marinades do you like?
DISCLOSURE: Not intended for the treatment or prevention of disease, nor as a substitute for medical treatment, nor as an alternative to medical advice. Use of recommendations is at the choice and risk of the reader. Ditch the Wheat is a participant in the Amazon Services LLC Associates Program. As an Amazon Associate I earn from qualifying purchases. I may receive monetary compensation or other types of remuneration for my endorsement, recommendation, testimonial and/or link to any products or services from this blog. I only endorse products that I believe in.
Carol Lovett is a Canadian, Capricorn sun, Scorpio rising, reflector in human design, reiki master, crystal healer, foodie, and creator of Ditch the Wheat. She focuses on creating recipes that are gluten free and caters to other food sensitivities. She is the Globe and Mail bestselling author of Ditch the Wheat.