Ladies, you are about to discover how to quickly and easily…
Bake Mouth-Watering Desserts and Treats, Using My Deliciously Simple and Specially Formulated Grain-Free Recipes
They're perfect for entertaining, convenient for travel and a delicious way to indulge on a grain-free diet when you suffer from IBS, allergies to wheat or gluten based foods
Finally bake delicious grain-free desserts— quickly, easily and safely… so you can stick to that Paleo Diet, avoid overly-expensive store bought grain-free desserts, and once and for all indulge in cakes, pies & tarts, cup-cakes & muffins, cookies and dairy-free ice cream, plus many more mouth-watering treats.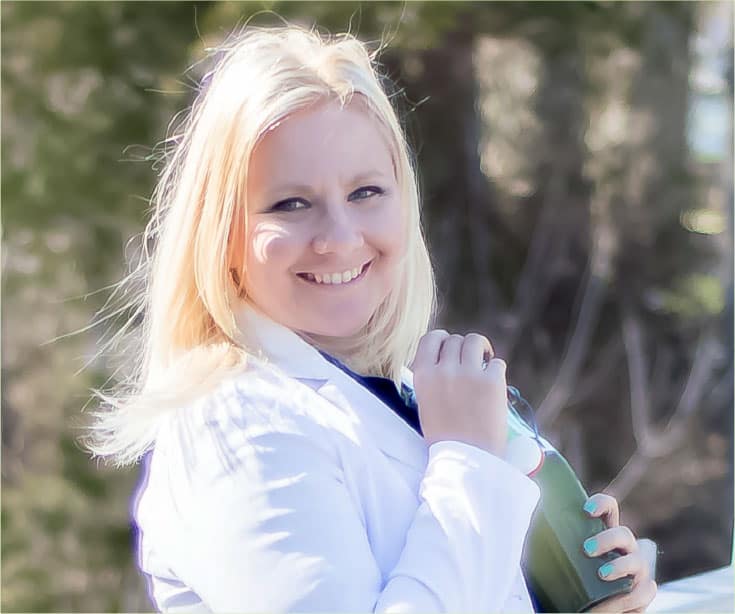 As the founder of Ditch the Wheat, a blog that specializes in helping others through grain-free meals, real food-based recipes and health topics, I know the damage wheat and gluten can do to your body.
Since I was a teenager I have been dealing with irritable bowel syndrome.
I know how tough it is to hear the words "Ditch the Wheat" and the struggle to find desserts and treats that you can indulge in.
I see how demanding life can be and how much of a challenge it is to try and make time to bake and create mouth-watering desserts which taste delicious instead of bland. Treats where the ingredients are natural, dairy-free, grain-free and are amazing at decreasing inflammation. Desserts which don't cost a fortune to make, and yet still give you that sumptuous, melt-in-your-mouth home cooked taste that you love.
That's why I created something that will change everything…
Suffer With IBS, Gut Allergies or Gluten Sensitivity?
Get Over 70+ Grain-Free Recipes and Start Living Again!
---
It's true! Now there is no need to deprive yourself!
You can indulge in the good things in life and still stick to that Paleo Diet because I have designed a professional, full color eBook ( that can be downloaded instantly) with over 70+ Grain-Free dessert recipes that are not only easy and exciting to bake, but are bursting with flavor and taste absolutely heavenly.
Created to give you a highly affordable (and time efficient) way to bake up a storm, cater to that sweet tooth and beat life's health challenges using nature's very own anti-inflammatory ingredients.
Your family and guests will love you for it, and so will your health!
Improve digestion
Boost your energy
Eliminate bloating
Reduce inflammation
Banish moods
Support weight loss
Promote a healthy lifestyle
Now I'm thrilled to share these tasty desserts and treats with you.
Introducing:
Indulge: 70+ Grain-Free Desserts
Inside this comprehensive, full color eBook called Indulge: 70+ Grain-Free Desserts, you will discover the same recipes that I and over 10,000 + women use.
Easily browse through 162 pages of premium content
Delicious recipes and dairy-free treats that adhere to Paleo principles
Simple to use navigation makes finding that special recipe a breeze
Helpful trouble shooting tips for those, 'what now?' moments
Instant downloadable PDF and bonus printer friendly copy
View on a PC, MAC or any mobile device in your kitchen
Indulge offers grain-free baking at its best! The photography is absolutely beautiful and will inspire you to get cooking in the kitchen.
No longer

do you have to miss out

No longer

do you need pre-made baked goods

No longer

do you need to come up with recipes
Just imagine…
Knowing what steps to take to create dairy-free cold treats like Green Reese's Cups, Vanilla Ice Cream, Raspberry Fudge and Banana Sunday Ice Cream Cake
Having the best how-to guide to creating sauces and icing like Berry Sauce, Chocolate Caoating, Chocolate Fudge, Chocolate Ganache, Double Double Caramel, Dairy Free condensed Milk, Chocolate Chips, Sprinkles, Raspberry Jam, Swiss Meringue Icing, Vanilla Custard and White Drizzle Icing
Gaining access to delicious cake recipes like Banana Loaf, Banana French Toast with Caramelized Bananas & Pecans, Boston Cream Cake, Chocolate Marble Cake, Chocolate Truffle Cake, Classic Vanilla Cake, Mini Caramel Cake, Sunday Special Coffee Cake
Being privy to my special cookie recipes like Apple Pie Cookies, Classic Coconut Macaroons, Raspberry Coconut Macaroons, Cranberry Cookies, Meringue Cookies, Pumpkin Pie Meringue Candy, Cinnamon Toast Crunch Cookies, Nutty Butter Cookies, Puffed Marshmallow Cookies, Raspberry Tea Cookies
And that doesn't even cover all the 6 pie & tart recipes, 11 bars, 6 fair treats, 4 cupcakes & muffins, 9 kinds of treats and tons more…
Everything you need to know in order to create delicious, tasty, mouth-watering grain-free desserts has been laid out in this eBook using an easy step-by-step guide, and fabulous colourful photographs. This is by far the best investment you can make in your commitment to a healthy grain-free, Paleo Diet lifestyle.
Instantly download this professional eBook today, and satisfy those cravings!
Why Over 10,000 Copies Were Sold In The First Year Alone
And The Reasons Why
People Are Still Raving

About It!
They always ask for seconds!
Carol has a special gift for making grain-free treats taste like the familiar sweets most of us grew up with. I have adopted her tips to make my gluten-free baking more appealing for my family and they always ask for seconds. -Caitlin Weeks
A must have for any gluten-free cook!
Carol's recipes are a special kind of alchemy. Simple, easy-to-find ingredients are transformed into belly warming delights that fill my kitchen with the most delicious smells. A must have for any gluten-free cook! -Heather Dessinger
These are the best brownies! My whole family loves them! – Wendy H.
Thank you for your Indulge eBook. It is great. Hope more people buy it. Helene T.
See It All Risk Free If You Choose!
Difficult to believe? Well, I'm going to place the risk squarely on my shoulder, because I know for certain that once you have seen this eBook, and tasted just a few of the 70+ delicious recipes found inside, you'll be amazed. It's that tasty!
A FULL 1 Month, 100% Money Back Guarantee
Here's how it works: Click the order button below and order Indulge: 70+ Dessert Recipes now. Take a full month to check it out. Discover all that I have spoke about… go through it and bake up a storm for an entire 30 days… and see for yourself that everything is to your satisfaction.
Then taste, see and listen to what your friends and family have to say. You'll be amazed! But… in the unlikely chance you aren't completely convinced that what I am offering you here is perfect for anyone trying to find desserts to indulge in while sticking to a grain-free or Paleo Diet… simple contact me for a full and fast refund.
I won't even ask you any questions.
Not only will you receive Indulge but you'll also get these bonuses ABSOLUTELY FREE!
This is a one time offer for anyone who buys right now.
These bonuses will help with the biggest issues I see people face on the Paleo diet.
What to eat for breakfast

What to eat for quick and easy desserts

What to eat for the week
With these bonuses eating Paleo will be a breeze!
Are You Confused What to Eat for Breakfast?
If you can't make a fast and easy Paleo breakfast you're setting yourself up to struggle for the rest of the day!
I have the answer for you! My newest digital cookbook will make breakfast simple, easy and delicious! You'll learn how to make a Paleo approved breakfast that keeps you healthy.
Contain easy to make breakfast recipes that are gluten-free, grain-free and dairy-free.
You'll also get my Paleo dessert cookbook containing quick and easy dessert recipes
It's filled with all kinds of Paleo dessert recipes, most of them are low carb.
It contains 21 recipes that are ridiculously simple to make.
You don't have to give up eating desserts just because you can't eat gluten or dairy. My new cookbook Dessert is filled with simple desserts to keep you happy.
That's not all. I want you to have a fuss free week so I added in my 7-Day Paleo Meal Plan — Enjoy Healthy Delicious Food
Your free 7-Day Paleo meal plan includes 20 Paleo approved recipes to help you enjoy delicious mouth-watering food free of gluten, grains and dairy. This is valued at $15.97 but is free for you today!
Tasty dinner recipes

to keep you full, satisfied and not missing gluten!

Breakfast ideas

to make mornings easy!

All gluten-free, grain-free, dairy-free & soy-free

recipes

Convenient recipes

YOU GET ALL OF THESE!
You could easily pay $60.88 for all of these, but for today you can get them all for $24.97

Is this book a printed book?
No this book is not a traditional printed book. This cookbook is a digital book which means when you purchase your copy you will be given to a link to download the book.
What gluten free flours does the book contain?
I only use the following gluten free flours: almond flour and coconut flour.
What sweeteners do you use?
I use the following sweeteners in my recipes: raw honey, maple syrup, organic cane sugar and coconut palm sugar.
Is this book appropriate for the GAPS diet?
This book is not appropriate for the first few stages of the GAPS diet. Some of the recipes use ingredients such as cream of tartar which is not allowed on any levels of the GAPS diet. I'm allergic to eggs.
Are there egg free recipes?
There are a few recipes that are egg free but the majority of recipes use eggs as the binder.
I have a kindle/iPad, will I be able to view the ebook on my kindle?
The ebook is delivered in a PDF file. To view the ebook on your kindle/iPad follow these directions: download the ebook to your regular computer. Then you can transfer the file to your devices. For Kindle, you can use the "Send to Kindle" app. This app works on PC or Mac. The app can send downloaded files to your Kindle app on your Apple device (ie. iPad or iPhone), Android device, or Kindle. Also the app "iBooks" can be used to download PDF files to your iPad. For other e-book readers, you'll have to do it however you normally do for that device. Usually this involves downloading them onto your computer first, then transferring the files via USB or WiFi to your device after they have been downloaded.