Is Basmati Rice Gluten Free?
This post contains affiliate links including Amazon affiliate links.
Do you love basmati rice and need to know if you can eat it on a gluten free diet? I'll answer, is basmati rice gluten free? Sometimes it's not gluten free.
Basmati rice is often served with dishes like butter chicken, yum yum! It's a fluffy rice with a beautiful aroma.
What is Basmati Rice?
Basmati rice is a type of white rice that has a long, slender rice shape. It also has more of an aroma when compared to regular white rice.
When cooked, basmati rice becomes fluffy. It is grown in India, Nepal, and Pakistan.
Is Basmati Rice Gluten Free?
Yes, basmati rice is naturally gluten free. But during the harvesting and processing, basmati rice has the potential to become cross-contaminated with gluten-containing grains like wheat, barley, or rye.
Basmati rice can also become contaminated if it is sold in bulk bins. Scoops belonging to bins like flour could potentially be used by a customer to scoop up the rice, thus contaminating the whole bin.
It is best to purchase basmati rice in packages that are labeled gluten free.
You can also call the manufacturer and verify if the rice comes into contact with gluten-containing grains while being processed.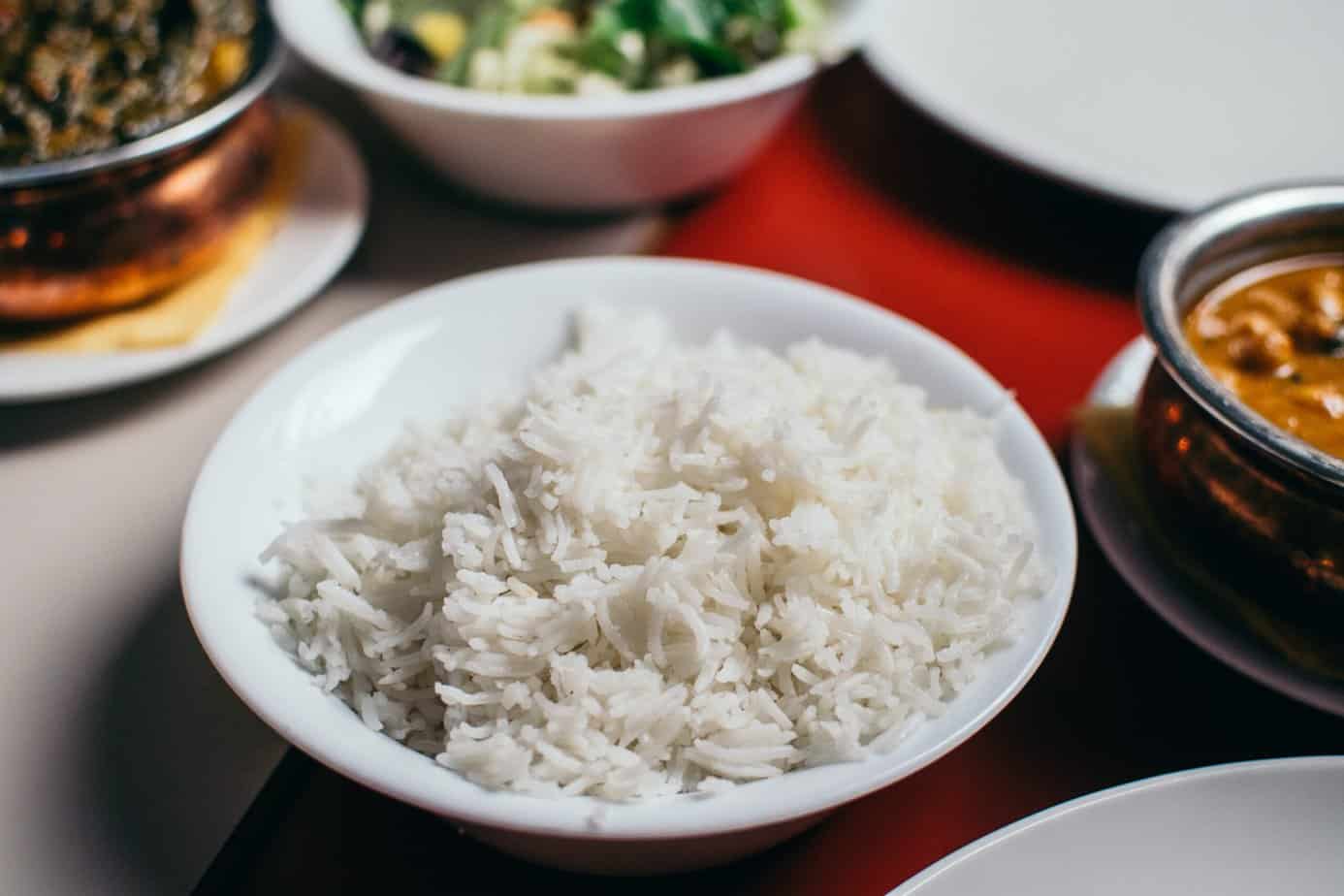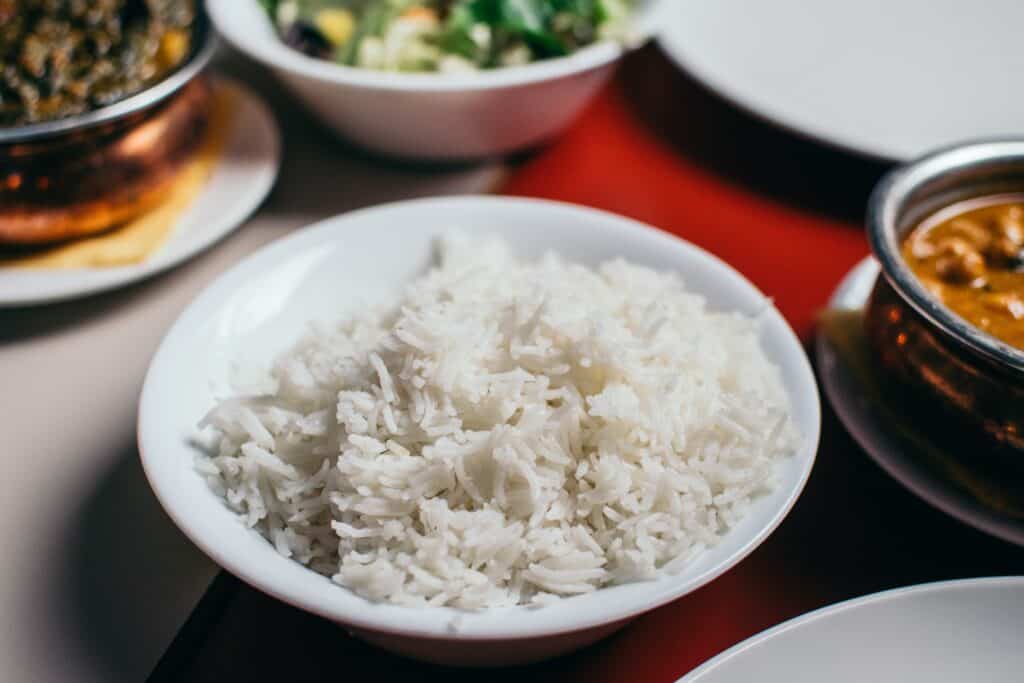 Is Brown Basmati Rice Gluten Free?
Yes, brown basmati rice is naturally gluten free. White basmati has the hull, bran, and germ removed. Brown basmati only has the hull removed.
Brown basmati rice can be contaminated with gluten for the same reasons white basmati rice can be contaminated.
It all comes down to possible cross-contamination during the harvesting and processing stage and if the rice is sold in bulk bins where it can be possibly contaminated by other store products.
Gluten Free Basmati Rice Brands
I found these brands that were labeled as gluten free. You can always call the manufacturer to verify that no cross-contamination occurs.
Basmati rice carbs
Are you wondering how many carbs are in basmati rice? One cup of cooked basmati rice contains 35 grams of carbohydrates.
Is basmati rice healthy?
This depends on your outlook on what you consider healthy. Sometimes I eat keto and sometimes I eat more balanced.
I personally enjoy eating rice, including basmati rice as part of a balanced diet.
Some people view basmati rice as healthier than regular rice because it has a lower glycemic index.
Basmati rice substitute
Since basmati rice is a long-grain variety of rice you can substitute it with another long-grain rice, such as jasmine rice or American long-grain rice.
If all you have in your pantry is regular white rice, and you're making a curry dish, you can use the regular white rice.
Are you curious about what food is gluten free?
DISCLOSURE: Not intended for the treatment or prevention of disease, nor as a substitute for medical treatment, nor as an alternative to medical advice. Use of recommendations is at the choice and risk of the reader. Ditch the Wheat is a participant in the Amazon Services LLC Associates Program. As an Amazon Associate I earn from qualifying purchases. I may receive monetary compensation or other types of remuneration for my endorsement, recommendation, testimonial and/or link to any products or services from this blog. I only endorse products that I believe in.
Carol Lovett is the founder of Ditch the Wheat and a Globe and Mail bestselling author of the cookbook, Ditch the Wheat. She has been eating gluten free since 2010. She loves all things food, natural living, and spiritual. She's also a reiki master and crystal healer.