Welcome to Ditch the Wheat! Before you view the recipe I need to make sure you are aware of this. I hear it all the time... You're asking me to give up bread... Even my type 2 diabetic neighbour refuses to give up bread... There's so many reasons to ditch the bread: - gluten - GMO wheat - simple carbs (that cause weight gain) BUT it's so comforting to bite into a soft piece of bread smeared with butter. What if I told you there's bread you can eat that is Paleo and Keto friendly.
--> CLICK HERE <--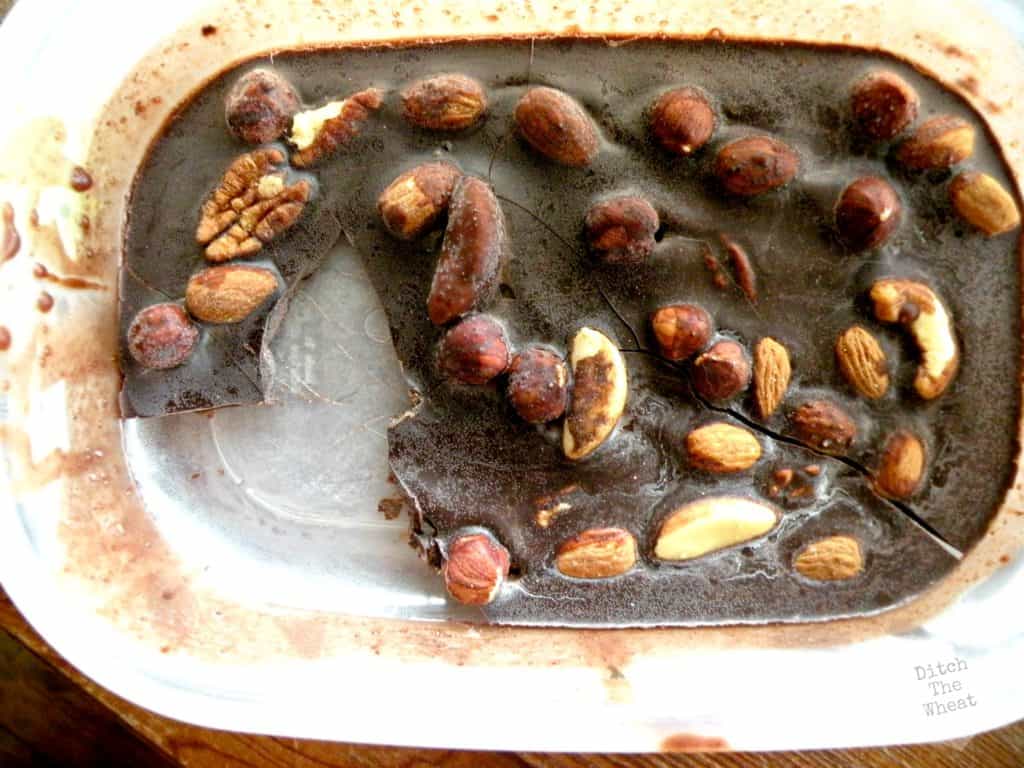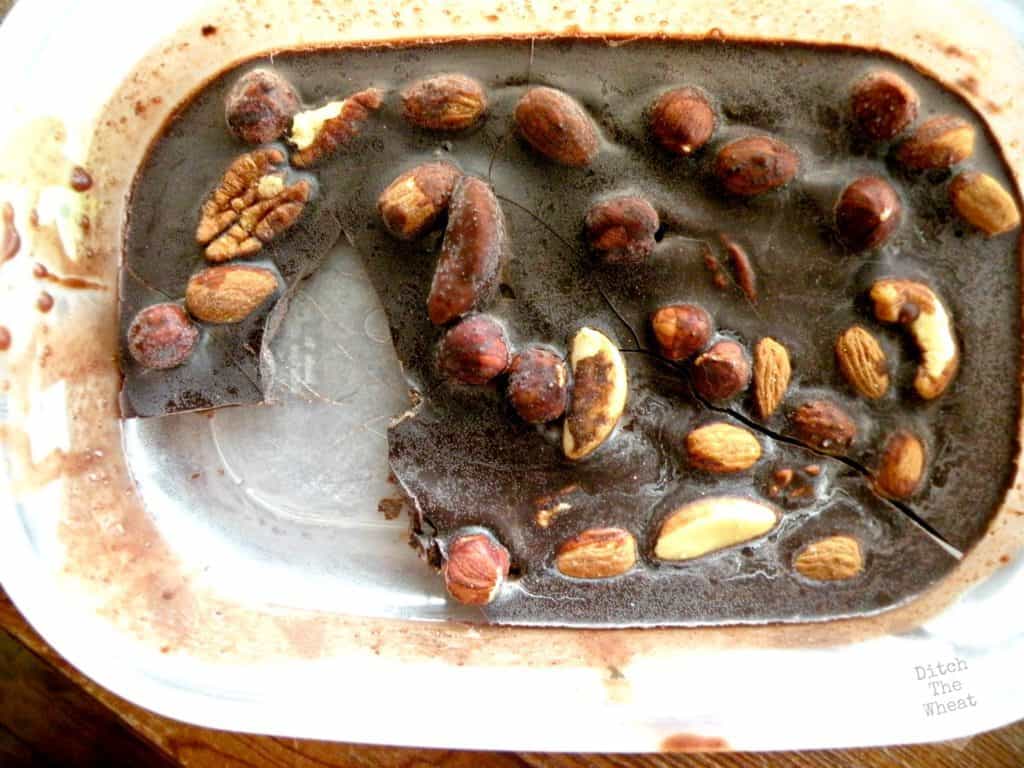 I love this snack.  I'm guilty of eating chocolate bark all the time.  I eat it in the morning, after coming home from work, for dessert….  I love chocolate bark.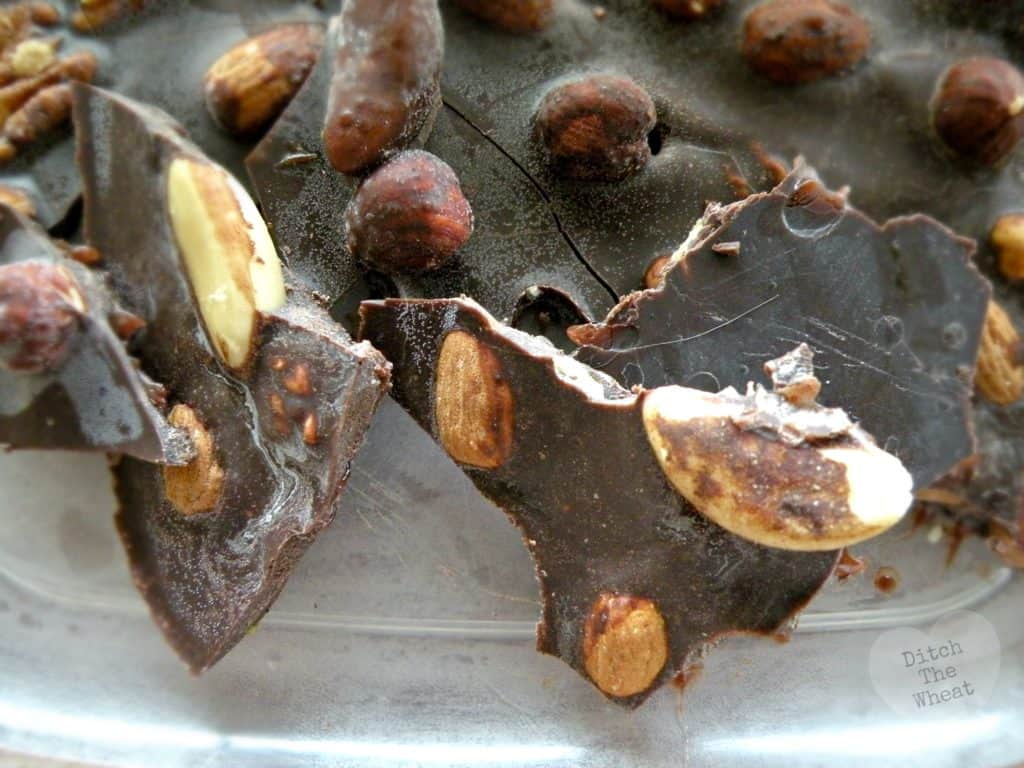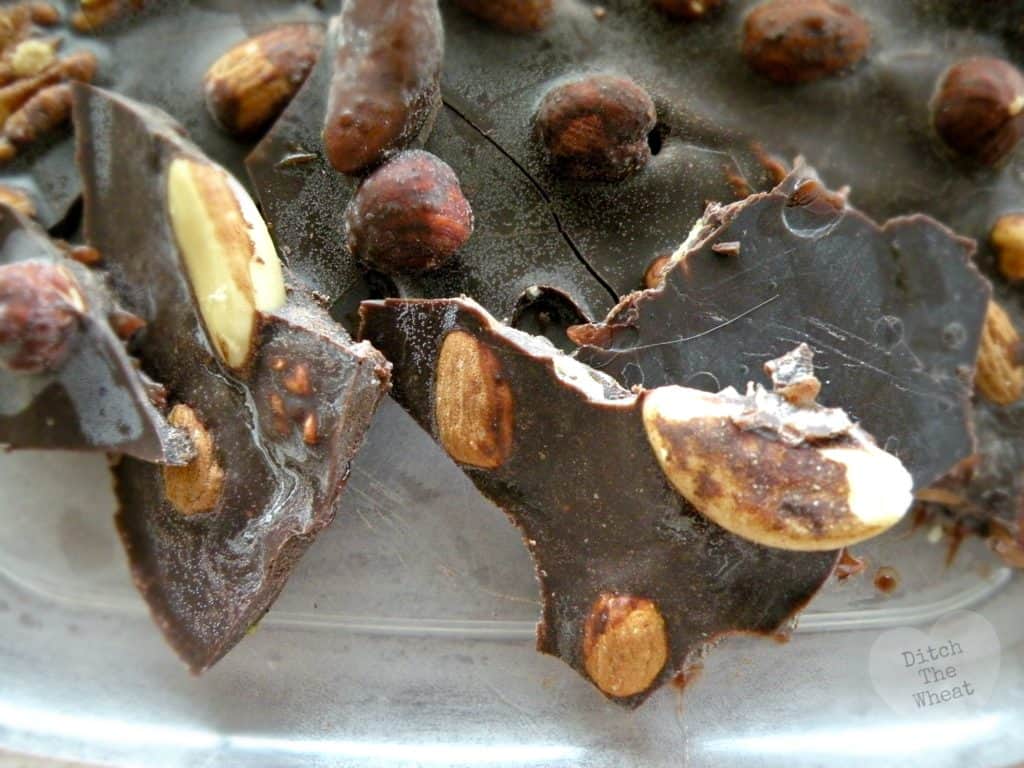 What's nice about chocolate bark is its versatility.  You can flavour it anyway you want; mint, fruit, nuts etc.  The same goes for sweeteners.  Any sweetener can be used but liquid is the best.  I've been using raw honey because you get these chunks of honey and it tastes like caramel.  MmmmMmm caramel!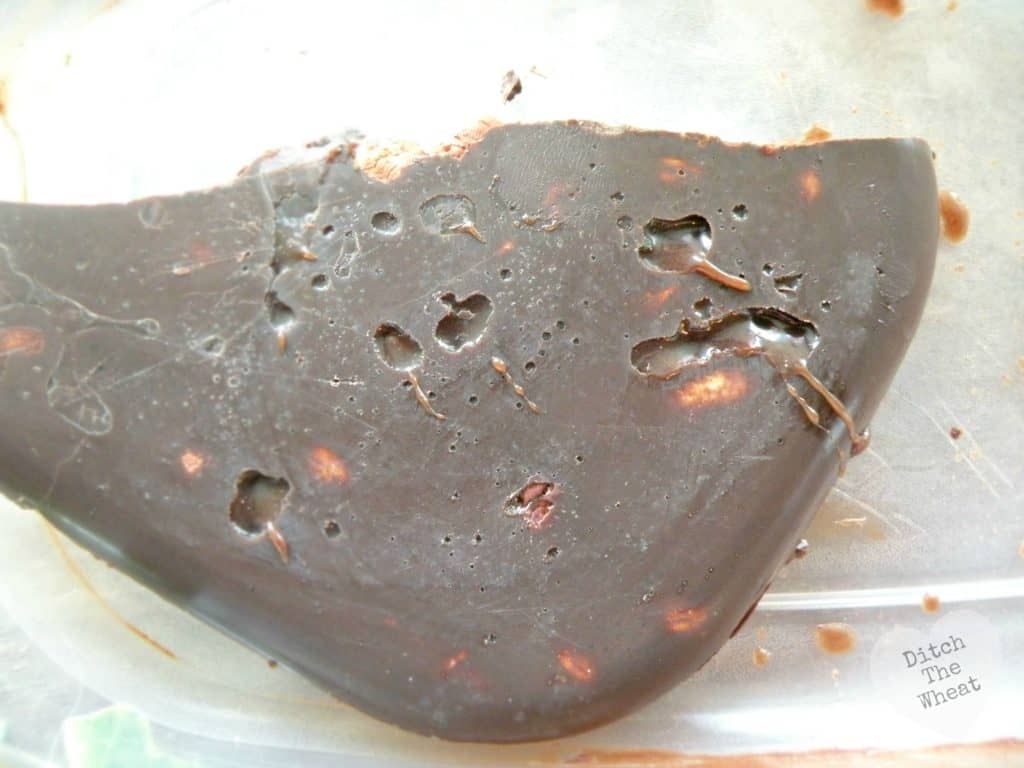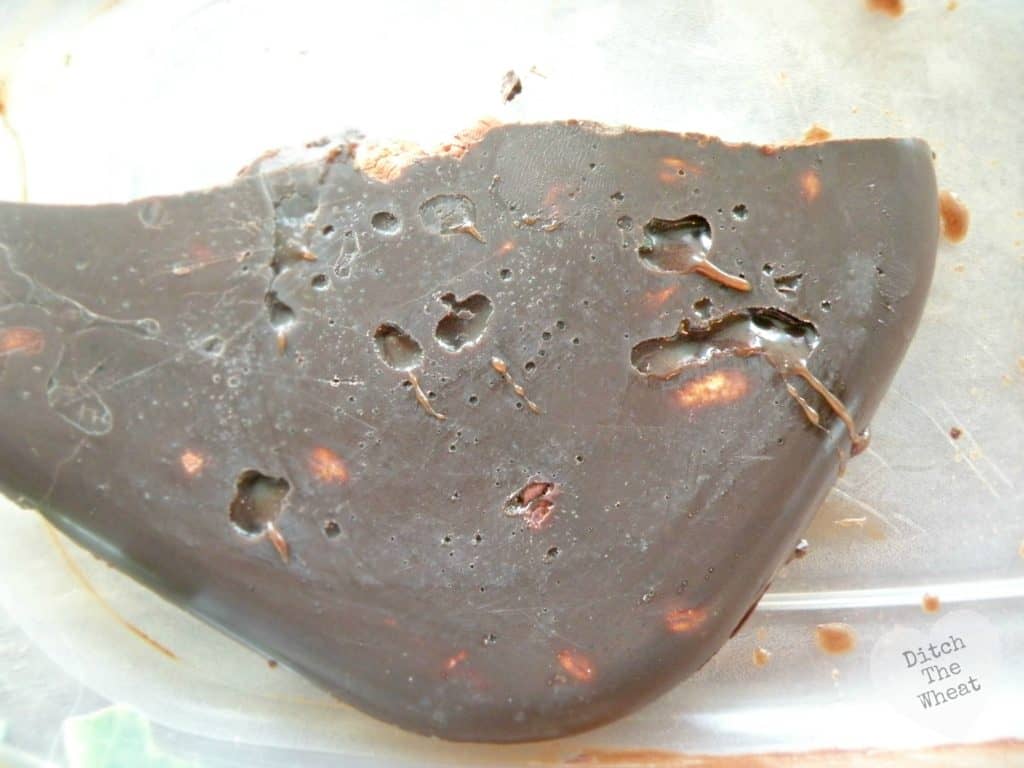 Look at the chunks of honey!!!  A little bit goes a long way.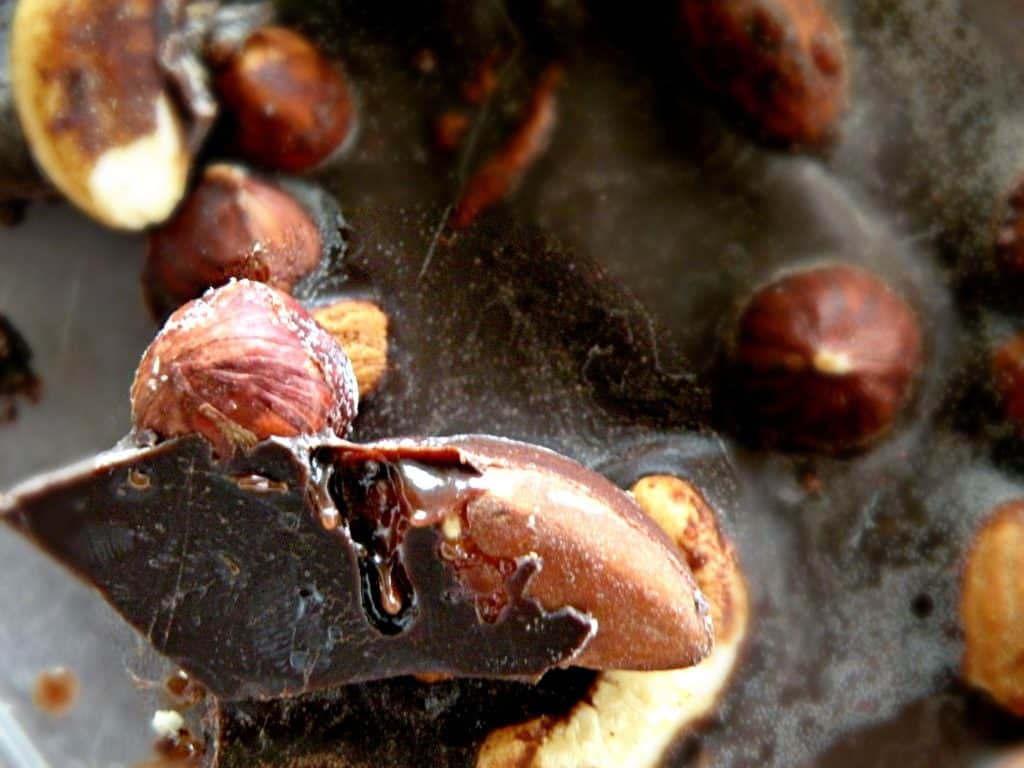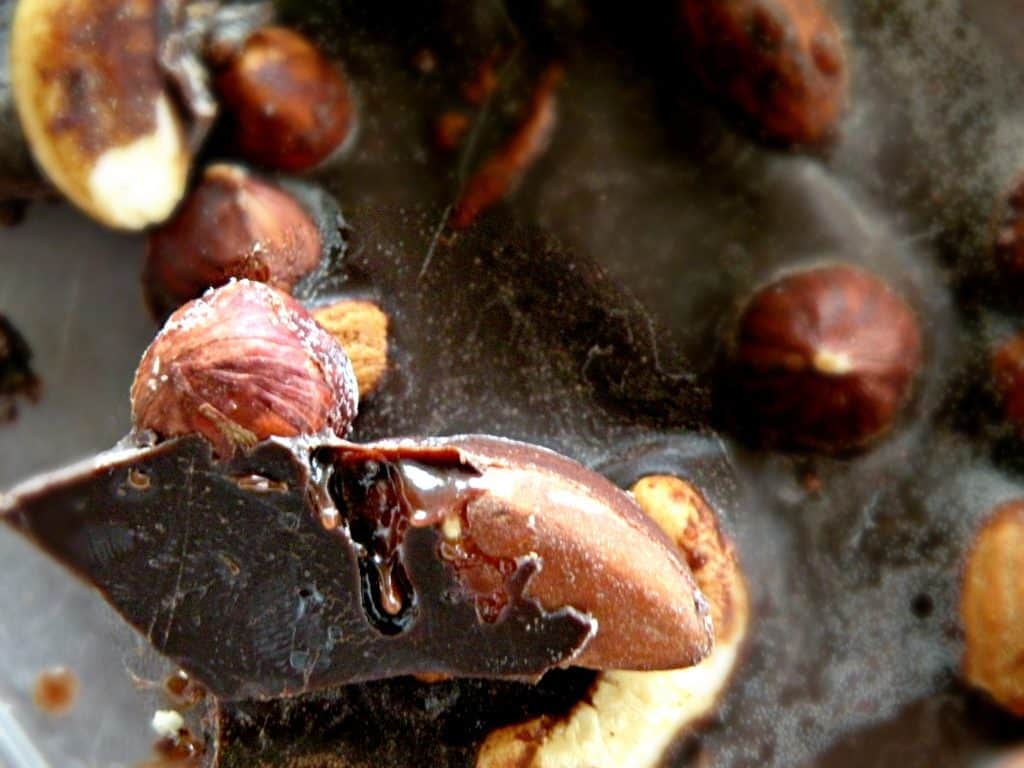 As I was writing this post I got an unexpected email!  Months ago I tried to get a ticket to attend the Ancestral Health Symposium in Cambridge, MA.  The event was sold out within a short period so I was out of luck but I put my name on the waiting list.  Since it has been months later I forgot about it….then I checked my email and voila the golden ticket!!!  A few spots opened up and I was offered one of them!  The event is August 9th-11th.  All the big wigs of the health industry will be there!  Just yesterday I was reading The Primal Blueprint and I thought how cool would it be to meet Mark Sisson.  Now I get too!
Enjoy!

Low Carb Chocolate Bark
Author: Carol Lovett
Recipe type: Snack, Dessert
Prep time: 
Cook time: 
Total time: 
Serves: 1
Instructions
If your coconut oil is solid you can mix it with the cocoa powder & sweetener. Or for a smoother looking chocolate, melt your oil in the microwave or in a pot on the stove then mix with the chocolate.
In a large flat container (I use a Tupperware container) mix the coconut oil with the cocoa powder and sweetener until smooth.
Taste test for desired sweetness.
Add nuts.
Freeze for about 10-15 minutes.
Keep stored in the freezer.
Eat!!! It's so yummy!
Notes
If you use raw honey you get little chunks of honey that taste like caramel:)
PSssTTTT ~ I also want you to know about the KETO Bread Cookbook. You can eat bread that is Paleo and Keto friendly.
--> CLICK HERE <--