Low Carb Coconut Battered Shrimp
This post contains affiliate links including Amazon affiliate links.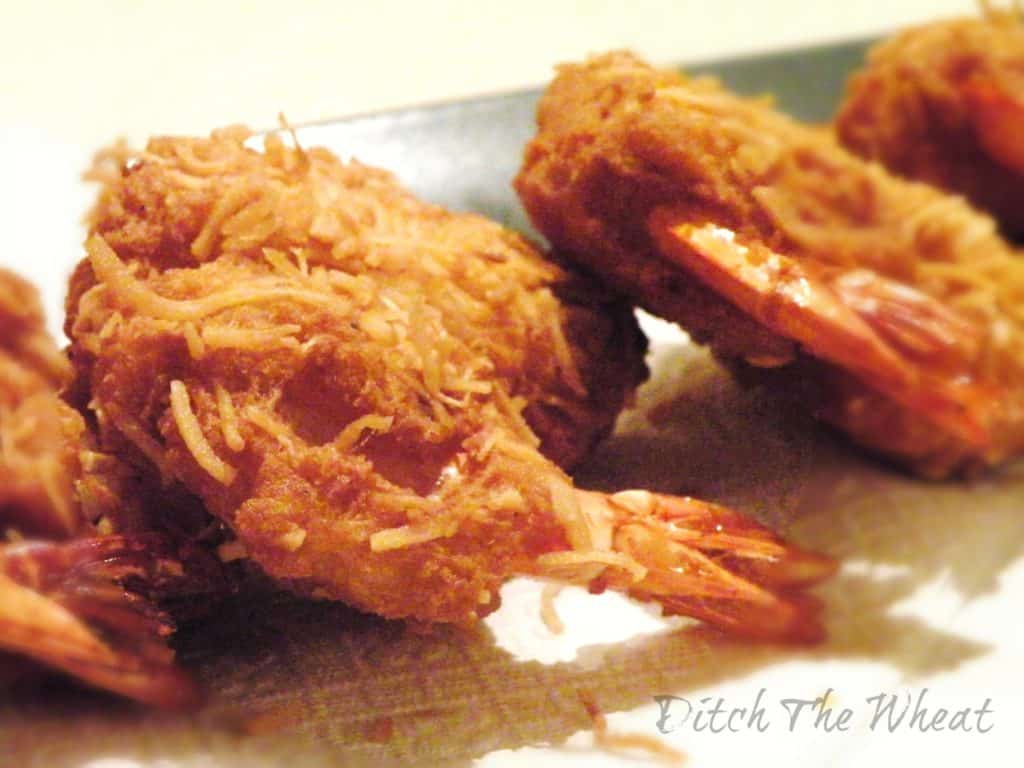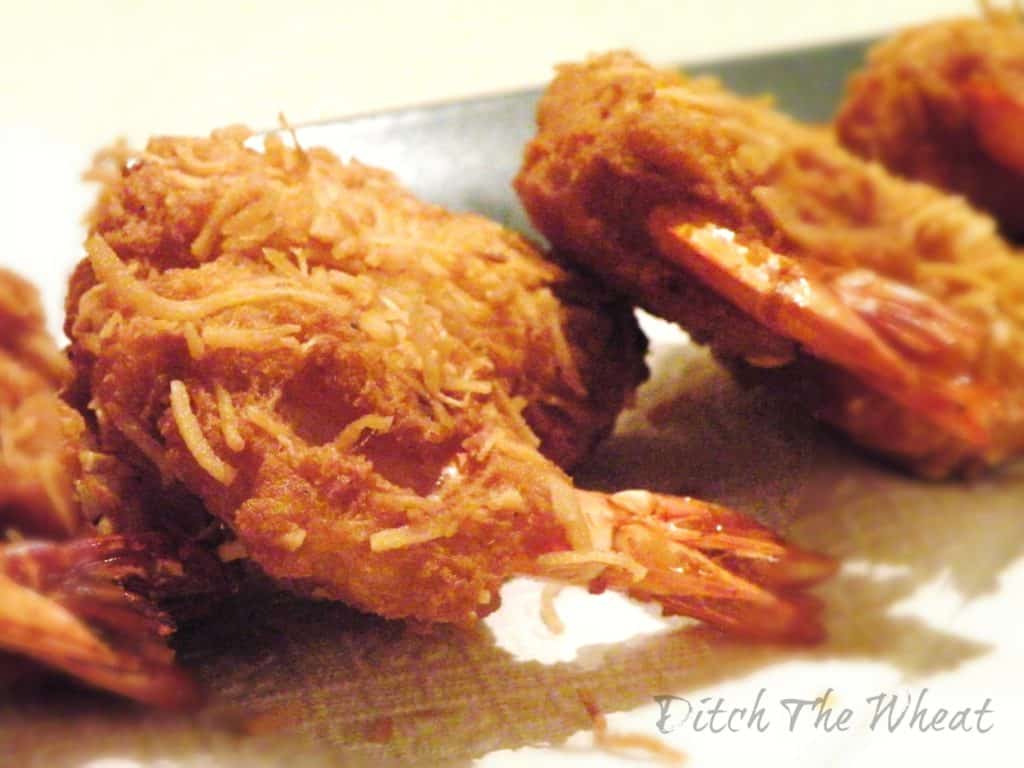 *The updated recipe for these coconut battered shrimp is here.
This recipe came to me when I was having an unusual craving for deep fried foods. For anyone who knows me I don't crave deep fried anything! Even before I started eating low carb I still didn't eat Kentucky Fried Chicken with my family. I was honestly appalled by the idea of eating food submerged in grease. All of a sudden I wanted, like I REALLY wanted, had to have couldn't wait to eat something deep fried.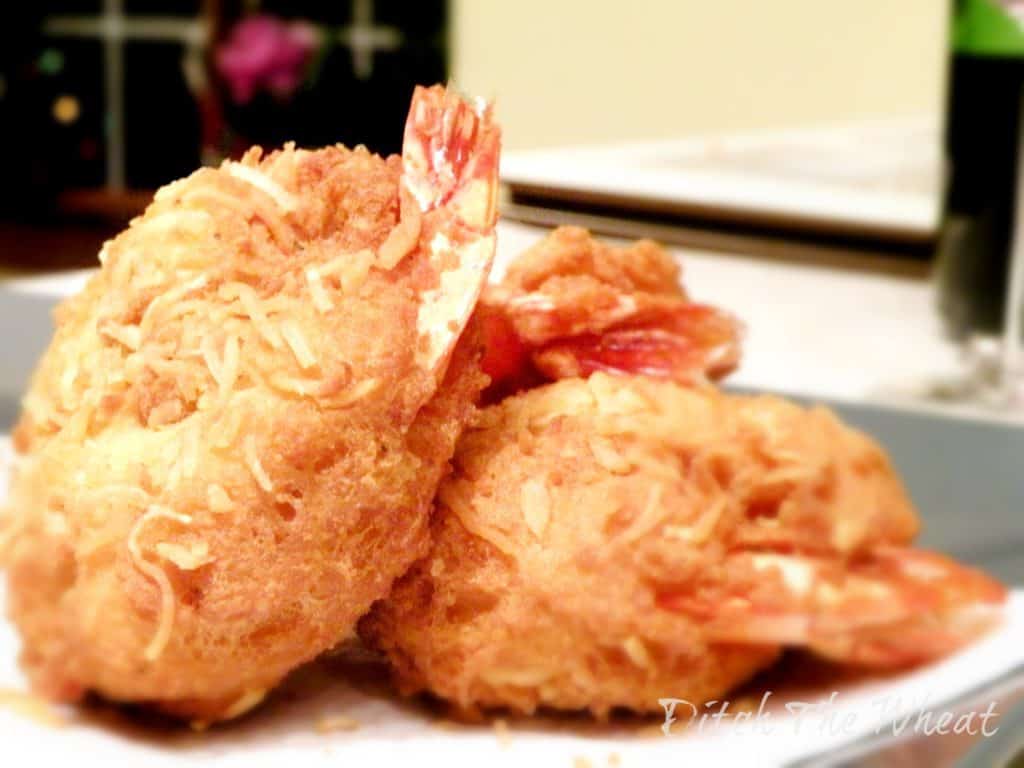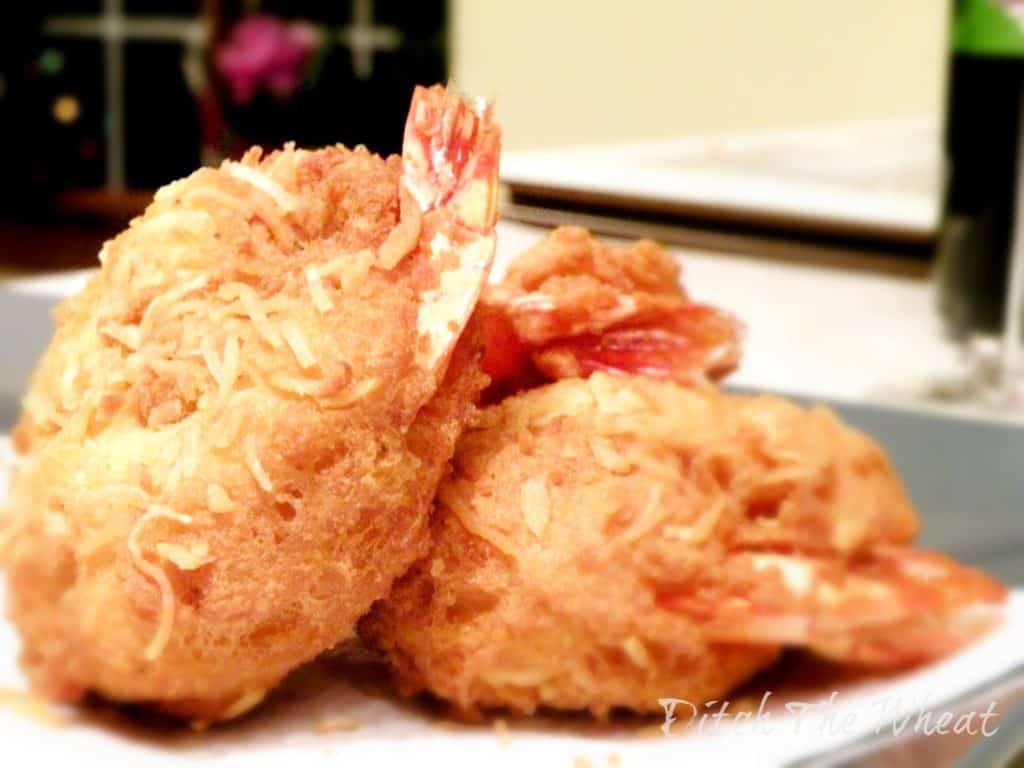 My family was making shrimp pasta for dinner that night so I took my portion of jumbo shrimp and decided to go on a cooking adventure. Hmmmmm what can I make with shrimp that is deep fried??? I decided on the big battered shrimp that you get when you go to a Chinese restaurant. Except I decided to add coconut flakes to the shrimp. MmmmMMmmm coconut.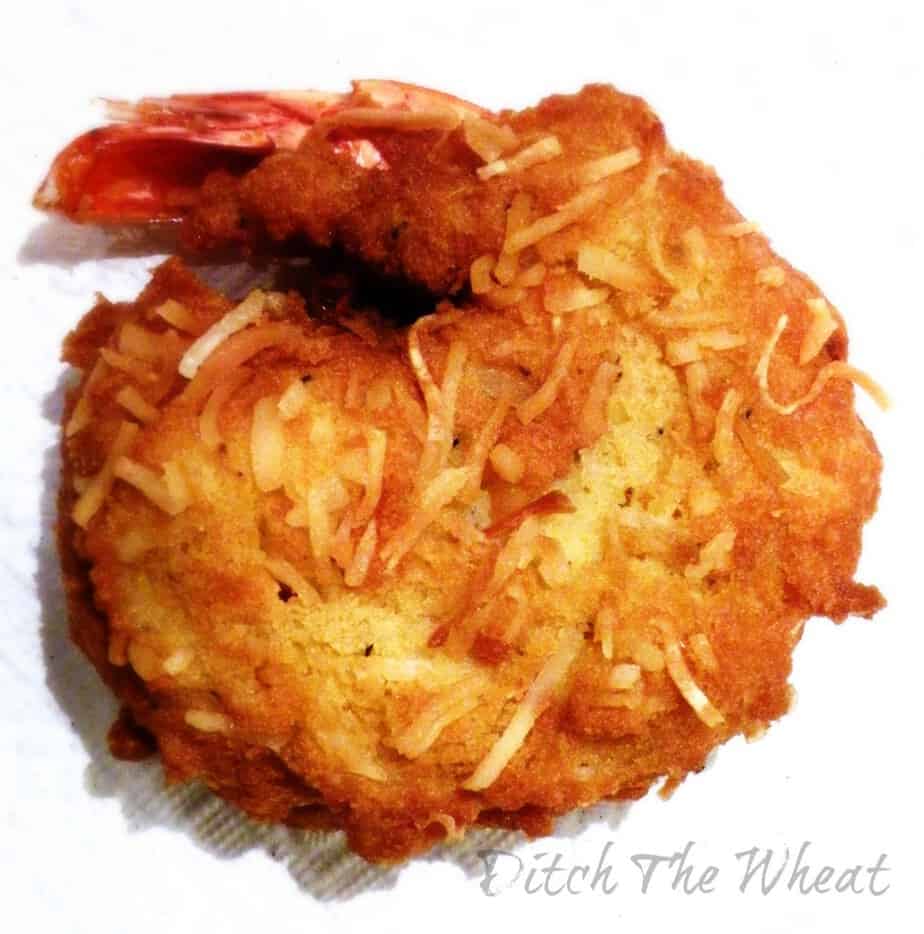 I'm amazed at the outcome of my cravings. The batter is fantastic. When I eat these battered shrimp, which is fast becoming one of my favourite meals, I forget that I'm eating low carb. These are so good I would recommend them to non-low carbers.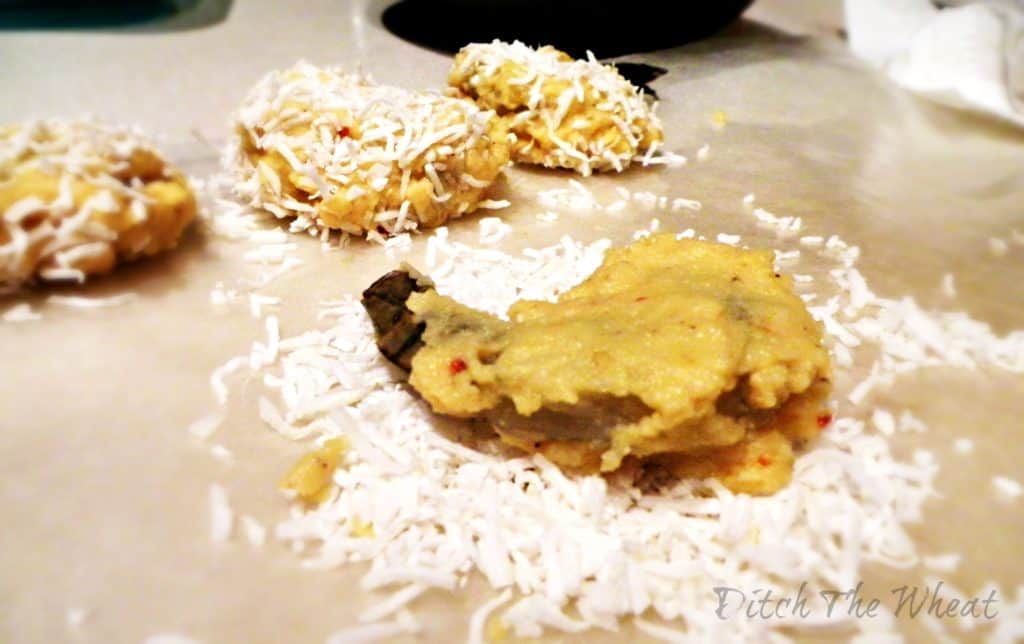 Low Carb Coconut Battered Shrimp
Author: Carol Lovett
Recipe type: Lunch, Dinner
Serves: 1
Ingredients
Batter:
2 large eggs
About 1 tsp of Club House Roasted Garlic & Peppers seasoning (more if you really like the seasoning)
¼ cup of coconut flour
½ tbsp of baking powder
Water (used to thin out the batter)
6 large size unshelled shrimp
½ cup of unsweetened shredded coconut
*You will need oil for deep frying
Instructions
Heat cooking oil to 325 degrees
In a bowl whisk the eggs.
Add the salt, pepper, and Roasted Garlic & Peppers seasoning.
In a separate bowl mix together the flour and the baking powder.
Slowly add the wet ingredients to the dry ingredients.
Add enough water to the mixture to create a smooth thick "batter like" consistency. The batter will resemble a thick paste. This is ok.
Put the shrimp into the batter and use a spatula to cover the shrimp.
Take shrimp out of batter and put it in a small pile of unsweetened coconut flakes.
Using your hands pat the coconut flakes over the battered shrimp.
Place in the heated oil.
Once the underside of the shrimp is lightly brown use tongs to flip it.
When both sides are lightly brown and the shrimp is pink it is done.
Now sit back and enjoy your delicious coconut battered shrimp!
Notes
This is enough batter for 6 large shrimp. This batter is also great for chicken, chicken balls etc…skip the coconut part
Enjoy,
DISCLOSURE: Not intended for the treatment or prevention of disease, nor as a substitute for medical treatment, nor as an alternative to medical advice. Use of recommendations is at the choice and risk of the reader. Ditch the Wheat is a participant in the Amazon Services LLC Associates Program. As an Amazon Associate I earn from qualifying purchases. I may receive monetary compensation or other types of remuneration for my endorsement, recommendation, testimonial and/or link to any products or services from this blog. I only endorse products that I believe in.