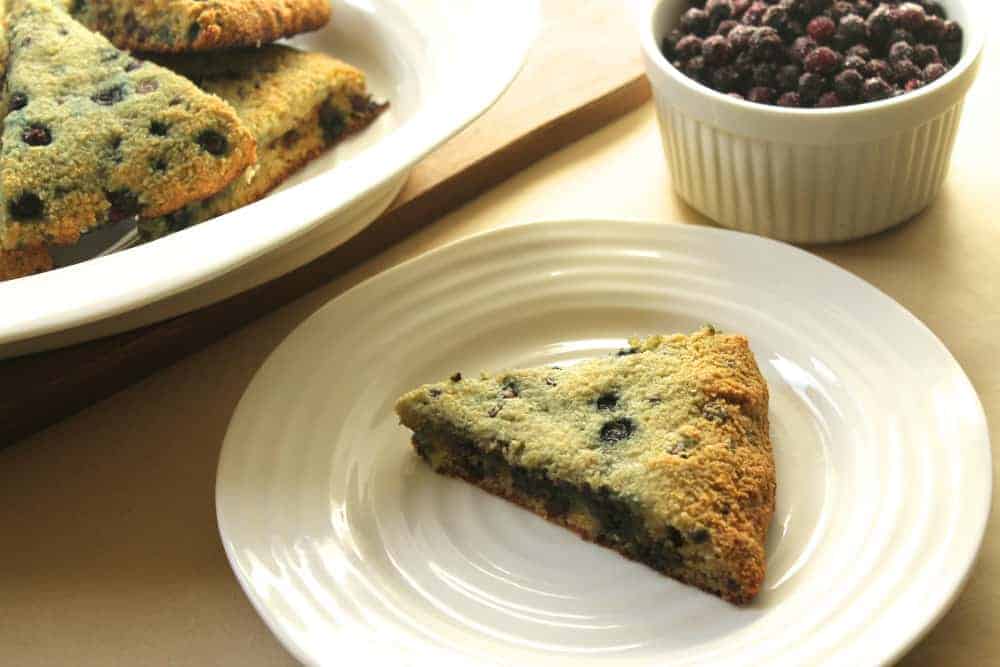 Today's post comes from Jaime of Zest & Zeal.  This is the second time I've been able to share with you a recipe from this fantastic blog!  Jaime first shared this popular recipe for Paleo Turkey Roll-Ups with Avocado Dressing (great kid friendly lunch idea).  I really love their work.  Today she is sharing with you a grain-free blueberry and chocolate chip scone recipe!!!

I am not much of a fan of baked goods or desserts.  I would much rather have something salty or savory for breakfast, as a snack, or for an after dinner treat.  For a while I was baking gluten-free muffins to pack for my son's morning snack at school and for the occasional breakfast option on a busy morning.  I decided we needed some variety and wanted to try something different that would also be easy to pack.
In college I worked as a baker in a natural foods grocery store and every morning at 5:00 AM I would have to make two batches of scones – both regular scones and a vegan variety.  However, since going gluten-free I hadn't experimented with a gluten-free scone and I thought it was time—I needed to get out of my muffin rut.  I like baked goods that you can personalize and make your own based on your preferences by adding your favorite fruits, nuts, and/or spices.  I decided to use one of my favorite frozen fruits, the wild blueberry, and my husband's favorite baked good addition, Enjoy Life chocolate chips.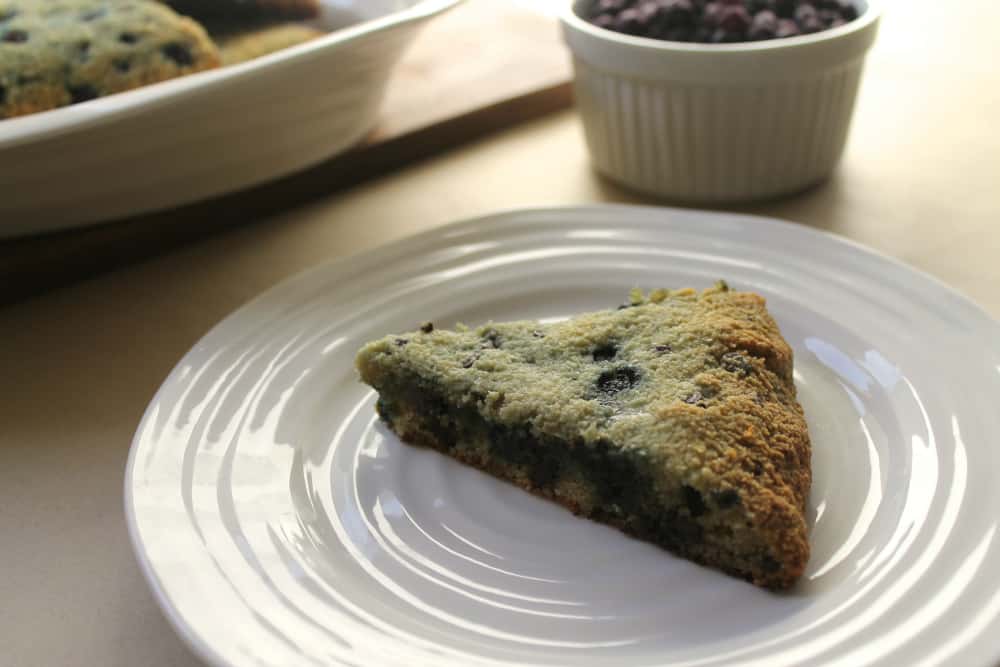 When choosing a frozen blueberry, I prefer the wild blueberry.  Wild blueberries are not only bursting with flavor but they also pack a powerful punch when it comes to nutrition.   These berries have a good balance between sweet and tart, and an intense blueberry flavor.  Wild blueberries are uncultivated lowbush berries that grow in the fields and barriers in Maine, eastern Canada, and Quebec.  They also have quite a history as they have been around for 10,000 years.   If you have never tried them, you can typically find them in the frozen section of your local grocery store.  I hope you enjoy this comforting and simple recipe.

GUEST POST – ZEST & ZEAL
Ingredients
Instructions
Preheat oven to 350 degrees F.
In a medium bowl, mix together dry ingredients, including mini chocolate chips. Stir until chocolate chips are evenly distributed.
In a small bowl, whisk together eggs, raw honey, and melted butter.
Combine the dry and wet ingredients.
Fold frozen wild blueberries into dough until evenly distributed and form dough into a ball.
Place dough mixture on a baking sheet lined with parchment paper. Form into a circle, similar to a pizza, that is ~1/2-inch in thickness.
Cut the dough into 6-8 triangular slices.
Bake at 350 degrees F for ~15 minutes or until golden brown.
Enjoy,
Jaime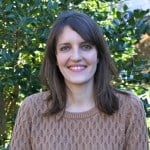 Zest & Zeal is a healthy living lifestyle blog run my two sisters who are a nutritionist and a teacher – and both new moms!  They share their zest and zeal for healthy, thoughtful living…served with a side of fun!  Jaime received her Bachelor of Science degree in nutrition/dietetics and Masters degrees in Business Administration.  She has been counseling clients in a variety of settings for over then years.  You can visit her blog here and like her on Facebook, Pinterest, Twitter, or Instagram.