Welcome to Ditch the Wheat! Before you view the recipe I need to make sure you are aware of this. I hear it all the time... You're asking me to give up bread... Even my type 2 diabetic neighbour refuses to give up bread... There's so many reasons to ditch the bread: - gluten - GMO wheat - simple carbs (that cause weight gain) BUT it's so comforting to bite into a soft piece of bread smeared with butter. What if I told you there's bread you can eat that is Paleo and Keto friendly.
--> CLICK HERE <--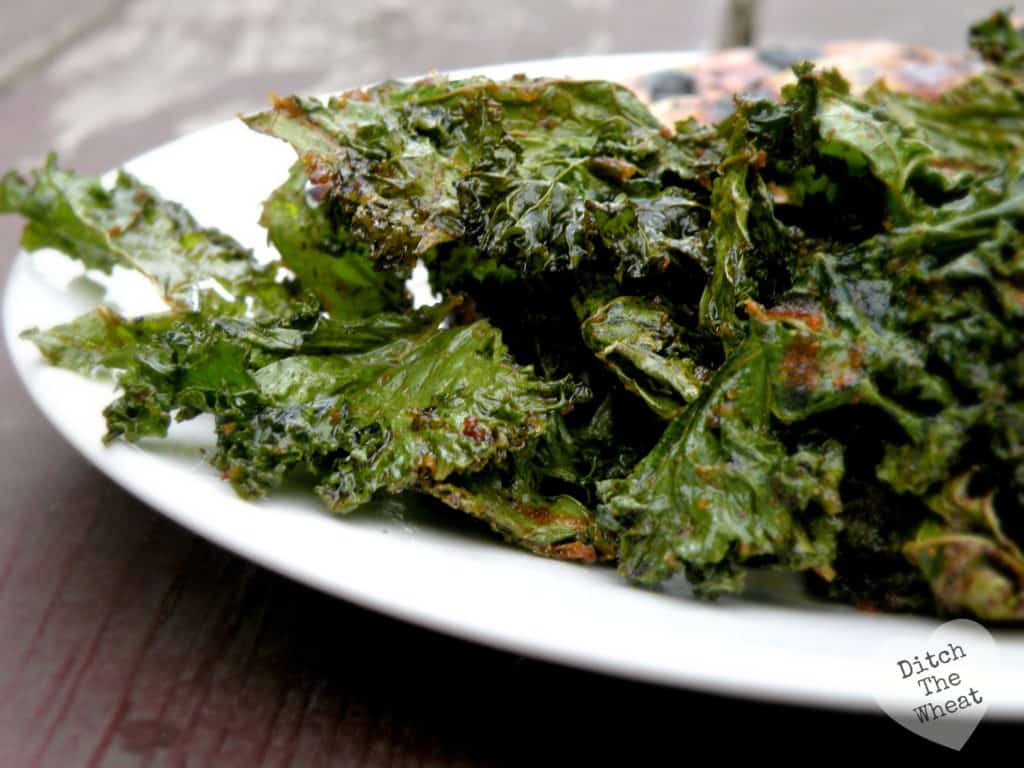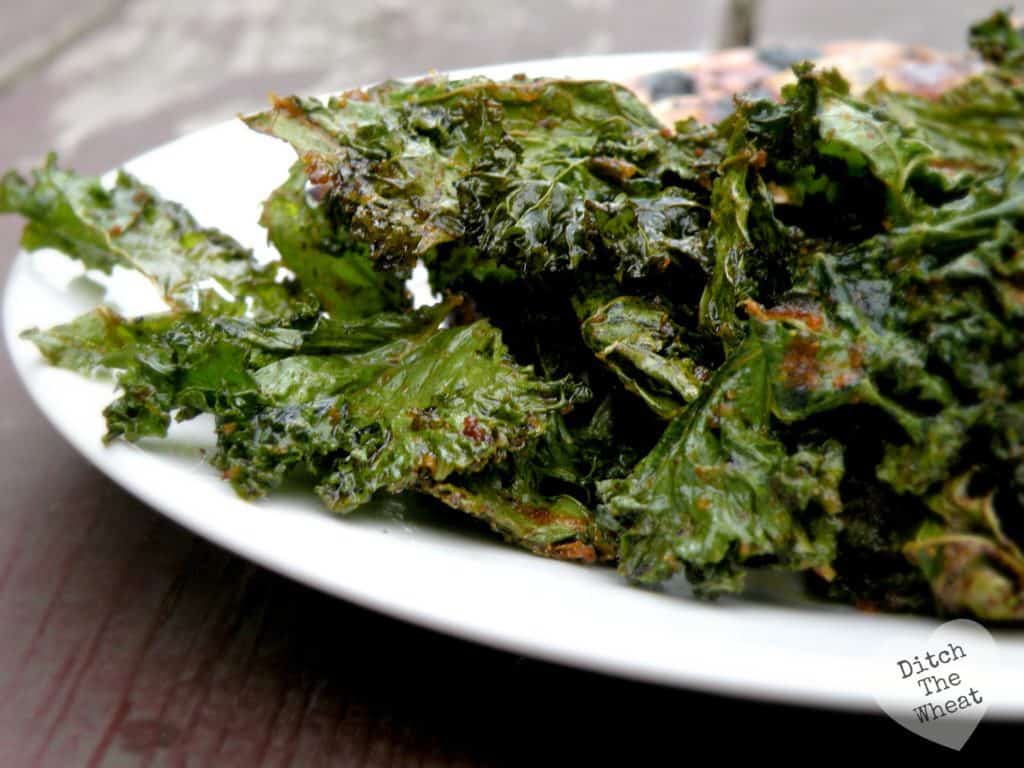 How has your Victoria Day long weekend been treating you?  The weather is gorgeous here.  So far I have done some shopping at a few local shops and garage sales.  I picked up two beautiful locally painted pictures.  I love them!  I'm going to change the yellow mat for a white mat and frame them in a simple black frame.  The best part I only paid a total of $6 dollars for these paintings.  Today I spent the afternoon at the beach.  I continued to read The Paleo Diet book by Loren Cordain.  I'm learning some interesting facts about the changes in our meat.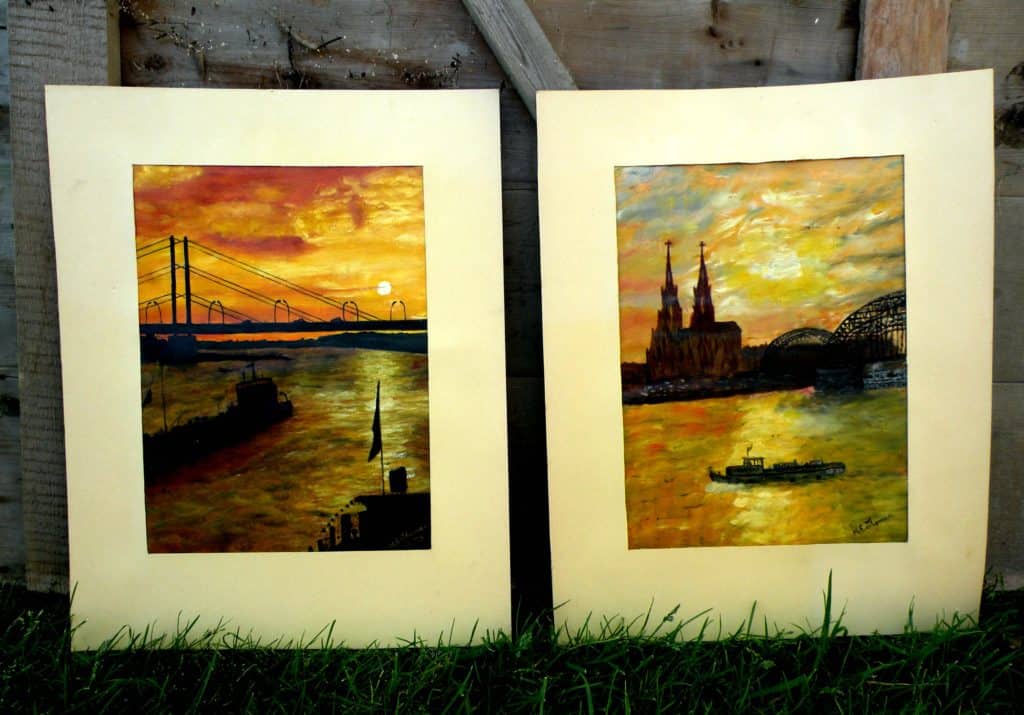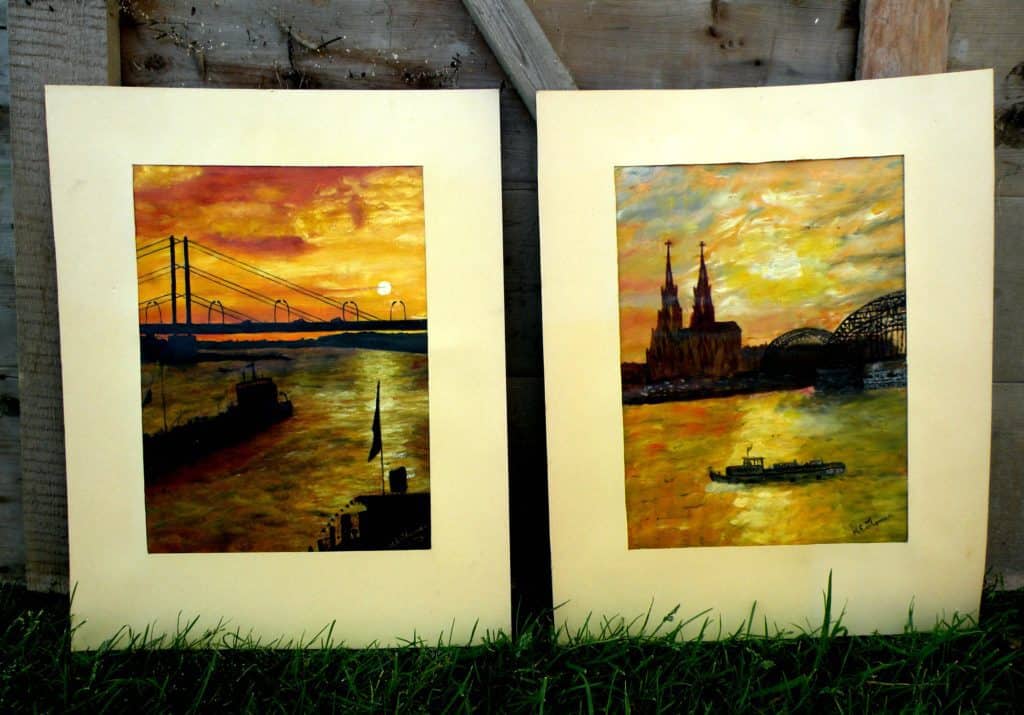 Last week I promised you the recipe for the side dish I served with Low Carb Orange Chicken.  It all began when I asked on twitter, "Do you eat kale chips with your meals?"  The response was mostly, "no" but most people never thought of eating it with their meals.  I LOVE kale chips and I eat them with breakfast, lunch, and dinner.  Sometimes I mix-up the flavour of kale chips with different spices.  Last week I was going through an "All-Dressed" flavour obsession which caused my sweet potato, chicken, and kale all to be enhanced by this spice mix.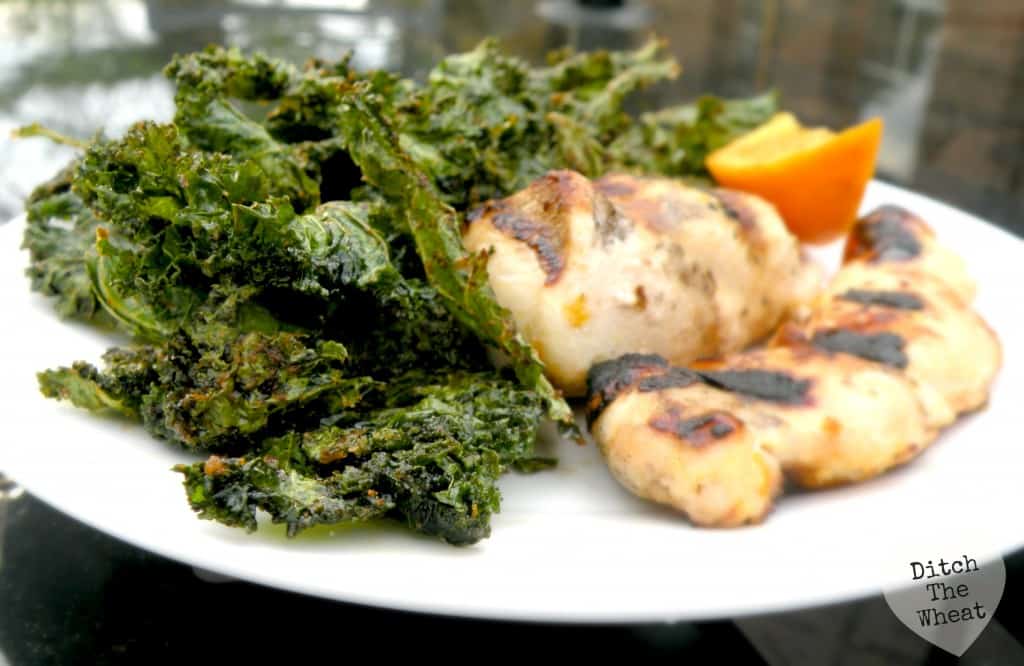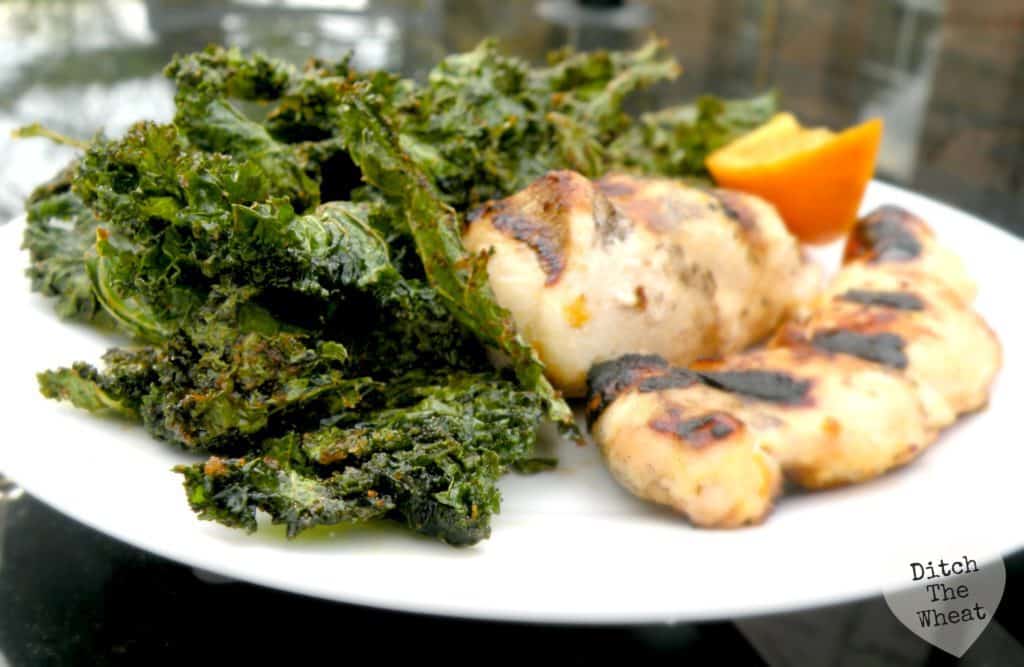 Enjoy,
PSssTTTT ~ I also want you to know about the KETO Bread Cookbook. You can eat bread that is Paleo and Keto friendly.
--> CLICK HERE <--
What is your favourite chip flavour?  Mine is sour cream & onion.

Low Carb All-Dressed Kale Chips
Author: Carol Lovett
Recipe type: Snack, Side Dish
Instructions
Wash & dry the kale.
Using your hands or a knife separate the leaf from the stem. The stem does not bake well.
Rip or cut the leaves into chip sizes.
Place the kale in a bowl.
Pour the olive oil over the kale covering ALL of the kale. This will help the kale chips get crispy.
Sprinkle your desired amount of the All-Dressed spice mixture over the leaves.
Place leaves on a baking sheet with parchment paper. *HINT: do not overcrowd the baking sheet. Overcrowding will result in soggy chips.
Bake at 350 degrees for 10-15 minutes. *I found the more kale on the baking sheet the longer it takes for the chips to bake.
After 10 minutes of baking watch the leaves carefully. If they burn they taste bitter.
When the chips are crispy they are done. If you have some leaves that are still soft just put those back in the oven for a little longer.
Snack away 😀