How to Eat Gluten-Free While Traveling
This post contains affiliate links including Amazon affiliate links.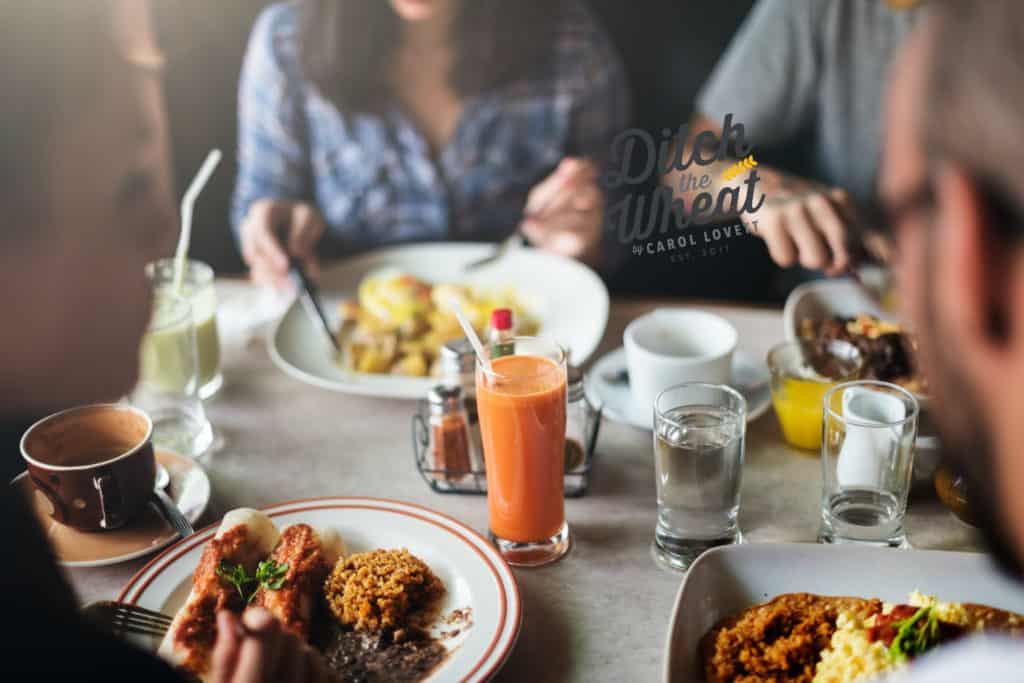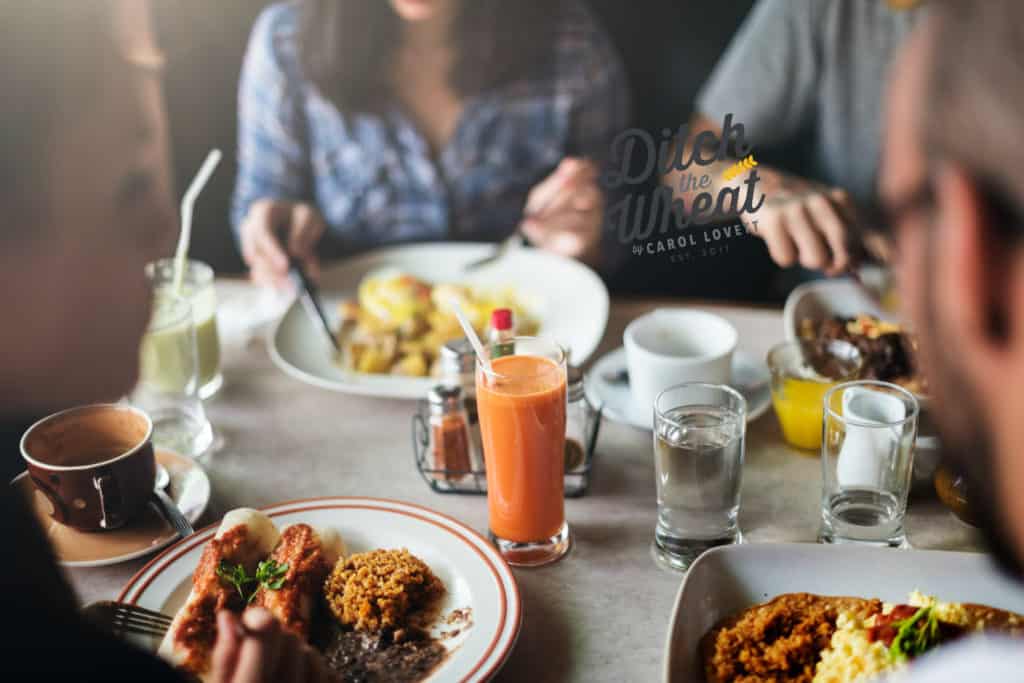 Let's be honest, it's not always easy to find gluten-free food options when traveling. At one time or another, I think many of us have resorted to not eating or eating something that contained gluten because there just weren't any gluten-free options available. However, it is possible, and not too difficult with the proper planning, to eat gluten-free meals while traveling! I have listed my best tips as well as fast food recommendations to make your next vacation as easy as possible!
How to Eat Gluten-Free While Traveling
Plan ahead. Unless this is a last minute trip, you should start planning ahead as much as possible. Don't wait until the night before you leave to start thinking about what and where you will eat during the trip. Just like you plan the route you will drive and the places you will visit, you need to plan the food you will eat as well. If you fail to plan ahead, you'll likely end up with less than ideal available food choices.
Take an insulated cooler with you. An insulated cooler is ideal because you'll have more options about what food you can take while traveling by car. (HINT: Don't forget to pack eating utensils!) Here's some ideas of food to pack.
Meat Bagels (recipe here)

Lunch meat

Raw cheese

Hard boiled eggs

Salad dressing (to use instead of the questionable salad dressings from fast food restaurants)
Jerky or meat sticks
Tuna and

sardines

in water or olive oil (but be kind to your travel companions and don't eat these in the car)
BulletProof InstaMix  (if you still need your Bulletproof coffee even while traveling)

Wholly Guacamole Minis

Pre-cut vegetables and vegetable dip
Take pre-packaged or non-refrigerated foods with you. Ideally, you'll be able to find restaurants that have gluten-free options. However, if you can't find anywhere with gluten-free menu options or just simply want a snack while traveling, you'll need to bring ready-to-eat food with you. (HINT: Don't forget to pack a can opener!)
When in doubt, don't eat it. If you are unsure if something is gluten-free, your best bet is to assume that it's not. Always asked if French fries are cooked in dedicated gluten-free fryers, which means that nothing with gluten is cooked in the same fryers. If it's not a dedicated gluten-free fryer, you are at risk of cross-contamination, which can be extremely dangerous for people who are highly allergic to gluten. Therefore, if you are unsure if something is gluten-free, just skip it.
BONUS TIP
Have fun! Please don't get so overwhelmed with figuring out what to eat that you forget to have fun. Life is about experiences and making memories. Sure, maintaining a gluten-free lifestyle while traveling is important for your health. However, enjoying yourself is just as important for your well-being. After all, it's just food.
DISCLOSURE: Not intended for the treatment or prevention of disease, nor as a substitute for medical treatment, nor as an alternative to medical advice. Use of recommendations is at the choice and risk of the reader. Ditch the Wheat is a participant in the Amazon Services LLC Associates Program. As an Amazon Associate I earn from qualifying purchases. I may receive monetary compensation or other types of remuneration for my endorsement, recommendation, testimonial and/or link to any products or services from this blog. I only endorse products that believe in.