Welcome to Ditch the Wheat! Before you view the recipe I need to make sure you are aware of this. I hear it all the time... You're asking me to give up bread... Even my type 2 diabetic neighbour refuses to give up bread... There's so many reasons to ditch the bread: - gluten - GMO wheat - simple carbs (that cause weight gain) BUT it's so comforting to bite into a soft piece of bread smeared with butter. What if I told you there's bread you can eat that is Paleo and Keto friendly.
--> CLICK HERE <--
After learning the importance of gelatin for gut health, I have tried to incorporate it daily in a variety of ways.  Often I just mix with water and call it a day, especially when I am busy with other "projects" – but I have found that making homemade gummies and fruit chews is a great way to get family members on board, especially the ones who are under 4 feet tall!  In all honesty though, these gummies bring out the fun-loving kid in all of us.  What's even better, these are made with only a handful of whole food ingredients!  No guilt, lots of nutrition, and a whimsical snack too?  Sign. Me. Up!

PSssTTTT ~ I also want you to know about the KETO Bread Cookbook. You can eat bread that is Paleo and Keto friendly.
--> CLICK HERE <--
CINNAMON COCONUT GUMMIES
Ingredients
(optional)
1 candy mold or bread loaf pan (slightly greased)
Instructions
Combine all ingredients over medium heat until well combined.
If you have issues with the gelatin clumping, you can transfer contents to a blender and quickly blend there (after heating on stovetop).
Once blended, quickly pour into a mold or greased bread pan.
Refrigerate for about 20 minutes or until gelatin has set.
Serve right away (if you used a bread pan, slice gummies into cubes after removing from pan; otherwise, just pop the gummies out of the mold).
Enjoy,
Jennifer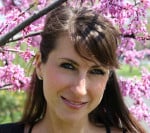 Jennifer blogs at Predominantly Paleo.  Jennifer is a wife and mother of 3 in pursuit of better health for her family.  After being gluten free for 4 years, and having a multitude of chronic health issues, she realized there was still too much processed "food" in her pantry and change was needed.  Jennifer began feeding her family more meals from WHOLE foods and less from boxes. Her recipes are predominantly paleo, meaning they are free of grain, gluten, dairy, and refined sugar, but make allowances for a few treats and sweets.  She believes food can be medicine when used appropriately and that a few changes now can equate to huge benefits later.  Healthy food does not need to be flavorless and void of personality, which she aims to accomplish through her many recipes.  You can find her on Facebook, Instagram, Pinterest and Twitter.