This post contains affiliate links including Amazon affiliate links.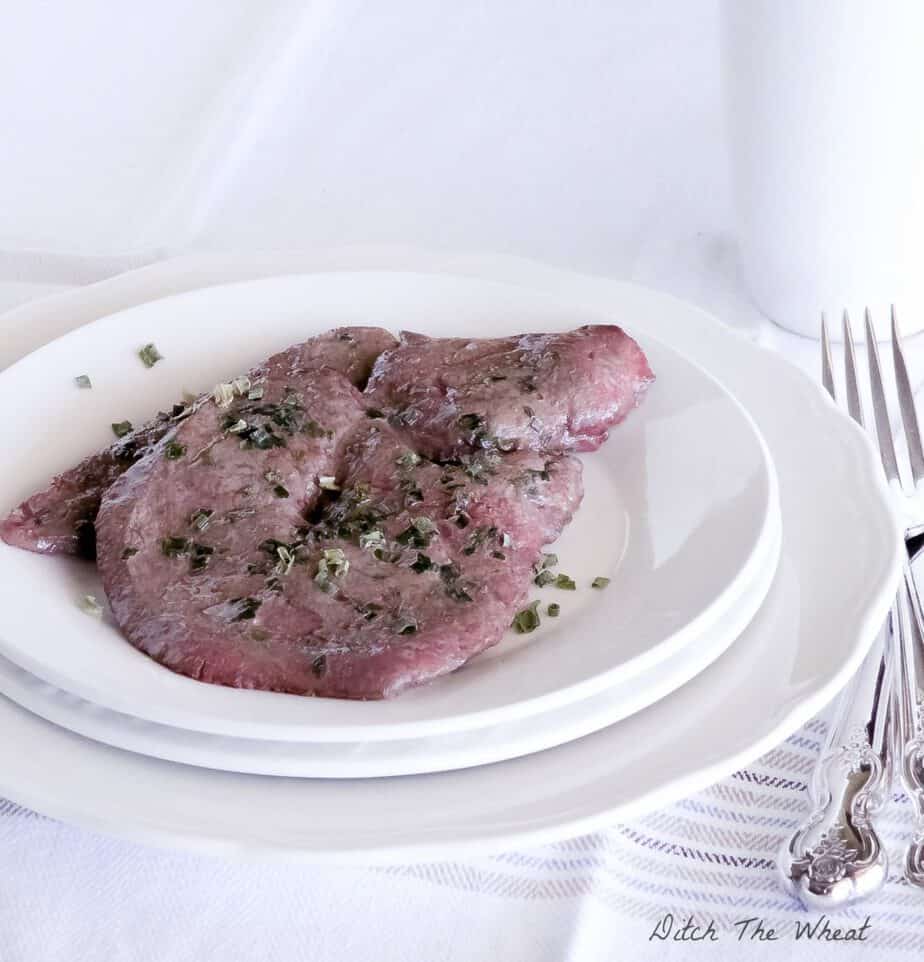 I started eating liver a few months ago. I wouldn't touch the stuff as a kid. I found that liver tastes excellent (yes, excellent!) when you a) season it and b) don't overcook it. If you are new to the idea of eating head-to-toe (eating the whole animal, not just the fancy parts) liver is a good organ to start with. Basically you will want to coat it in generous amounts of salt and pepper all over. Then I like to add either
parsley or chives.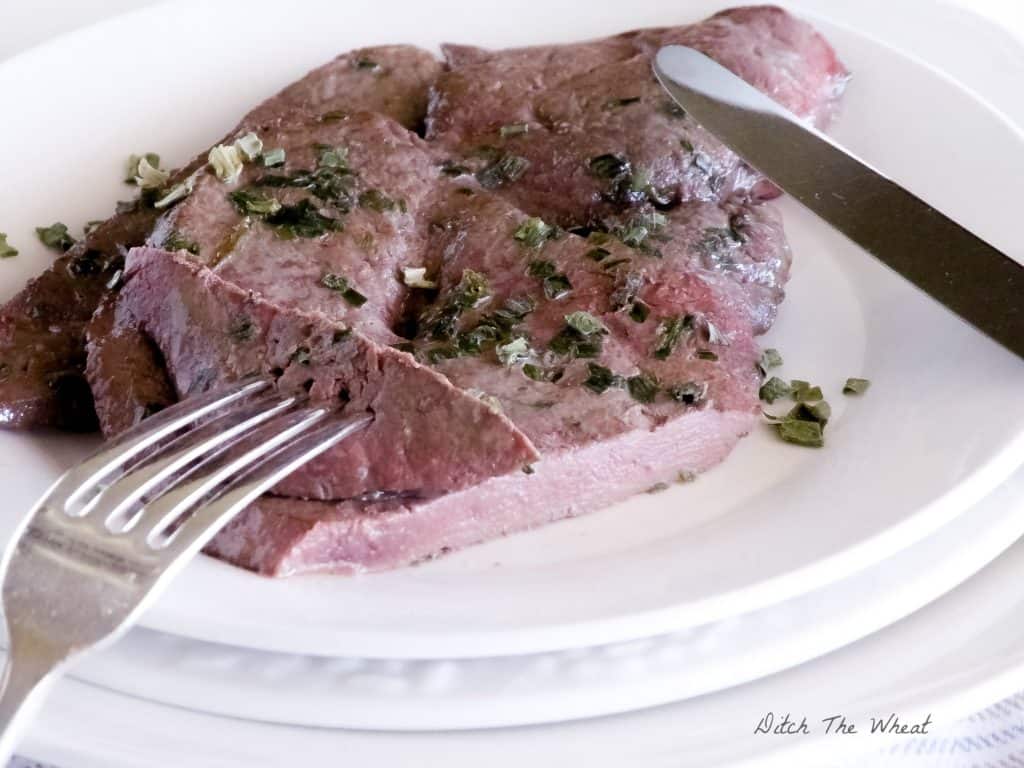 Place your desired fat in the frying pan (coconut oil, butter, olive oil etc.) and turn the heat to medium-low. I cook the liver by flipping it once and making sure each side is browned and the middle is slightly medium-rear. I find if you cook it too long the liver becomes tough. Hopefully this helps you begin your head-to-toe eating adventure. I've only gone as far as liver and bone marrow. One of these days I'll venture into heart and tongue. Good luck.
DISCLOSURE: Not intended for the treatment or prevention of disease, nor as a substitute for medical treatment, nor as an alternative to medical advice. Use of recommendations is at the choice and risk of the reader. Ditch the Wheat is a participant in the Amazon Services LLC Associates Program. As an Amazon Associate I earn from qualifying purchases. I may receive monetary compensation or other types of remuneration for my endorsement, recommendation, testimonial and/or link to any products or services from this blog. I only endorse products that I believe in.
Carol Lovett is the founder of Ditch the Wheat and a Globe and Mail bestselling author of the cookbook, Ditch the Wheat. She has been eating gluten free since 2010. She loves all things food, natural living, and spiritual. She's also a reiki master and crystal healer.