Welcome to Ditch the Wheat! Before you view the recipe I need to make sure you are aware of this. I hear it all the time... You're asking me to give up bread... Even my type 2 diabetic neighbour refuses to give up bread... There's so many reasons to ditch the bread: - gluten - GMO wheat - simple carbs (that cause weight gain) BUT it's so comforting to bite into a soft piece of bread smeared with butter. What if I told you there's bread you can eat that is Paleo and Keto friendly.
--> CLICK HERE <--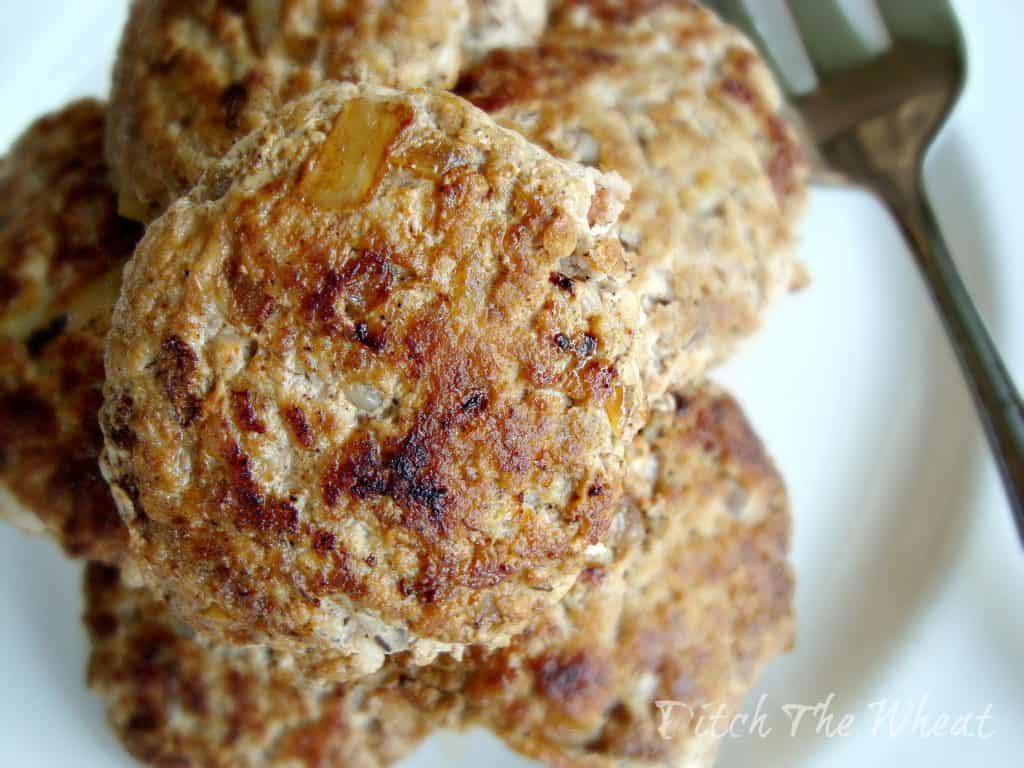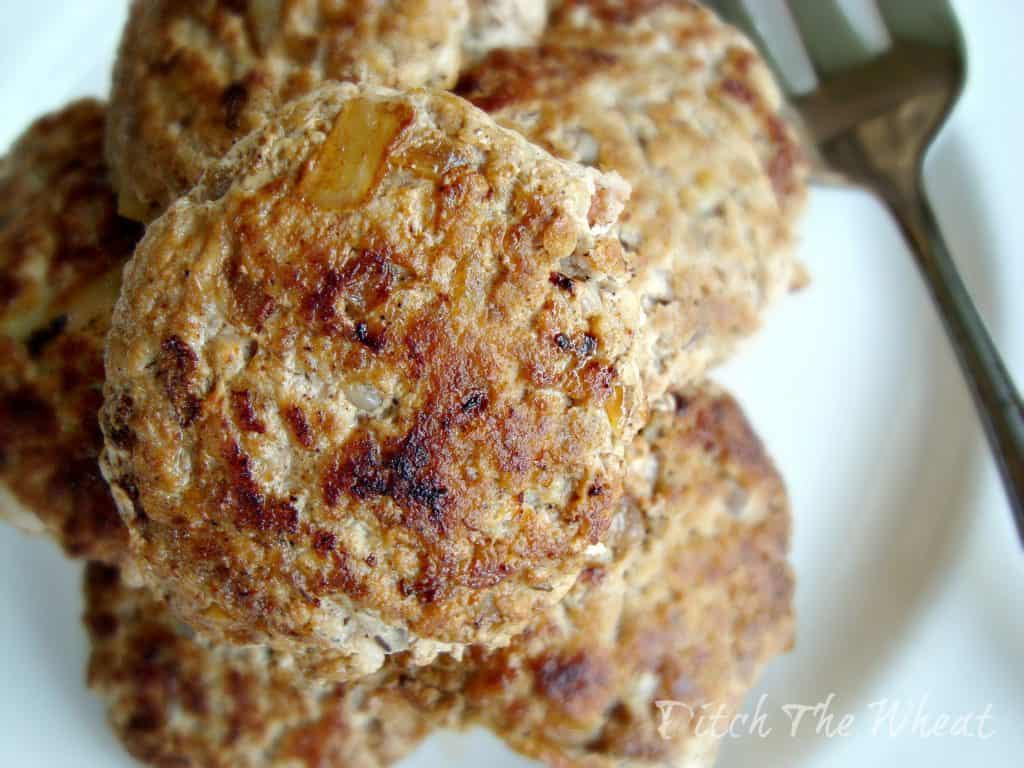 I saw this post on Living Low Carb…One Day at a Time and it inspired me to make some breakfast sausages.  I munched on these all day long.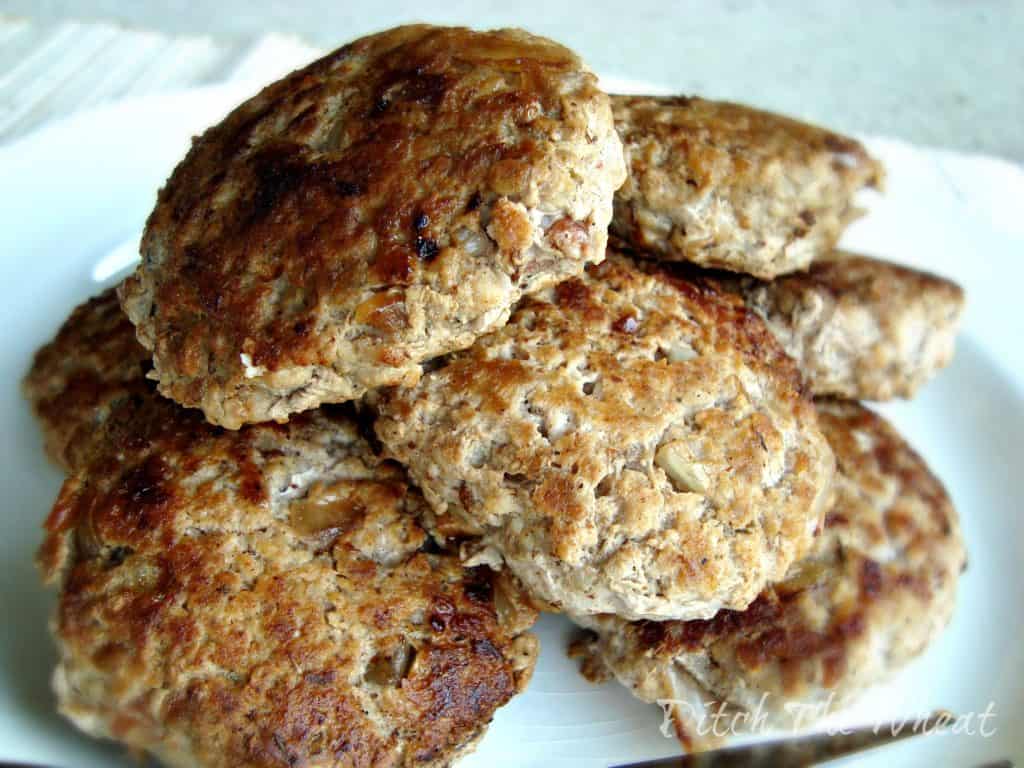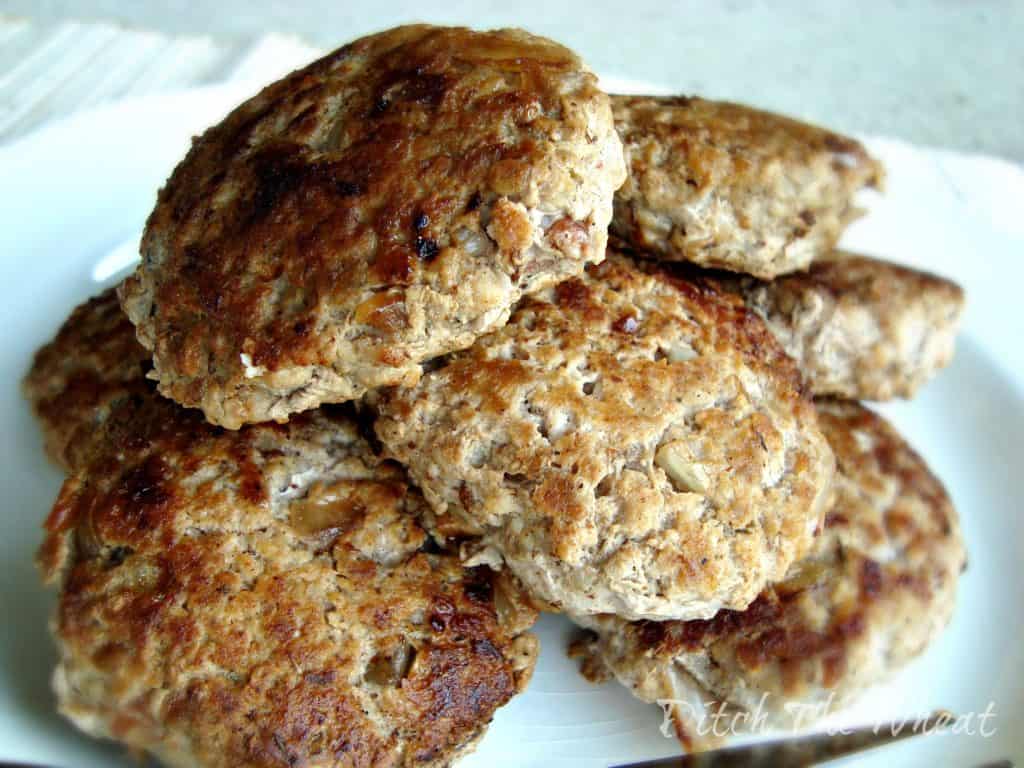 The first time I made these I had some tomato juice and added about 1/4 cup of it to the sausage mixture.  BAM!!!  It was so good.  Unfortunately, I didn't have any when I made these.  I really recommend adding some if you plan on trying these breakfast sausages.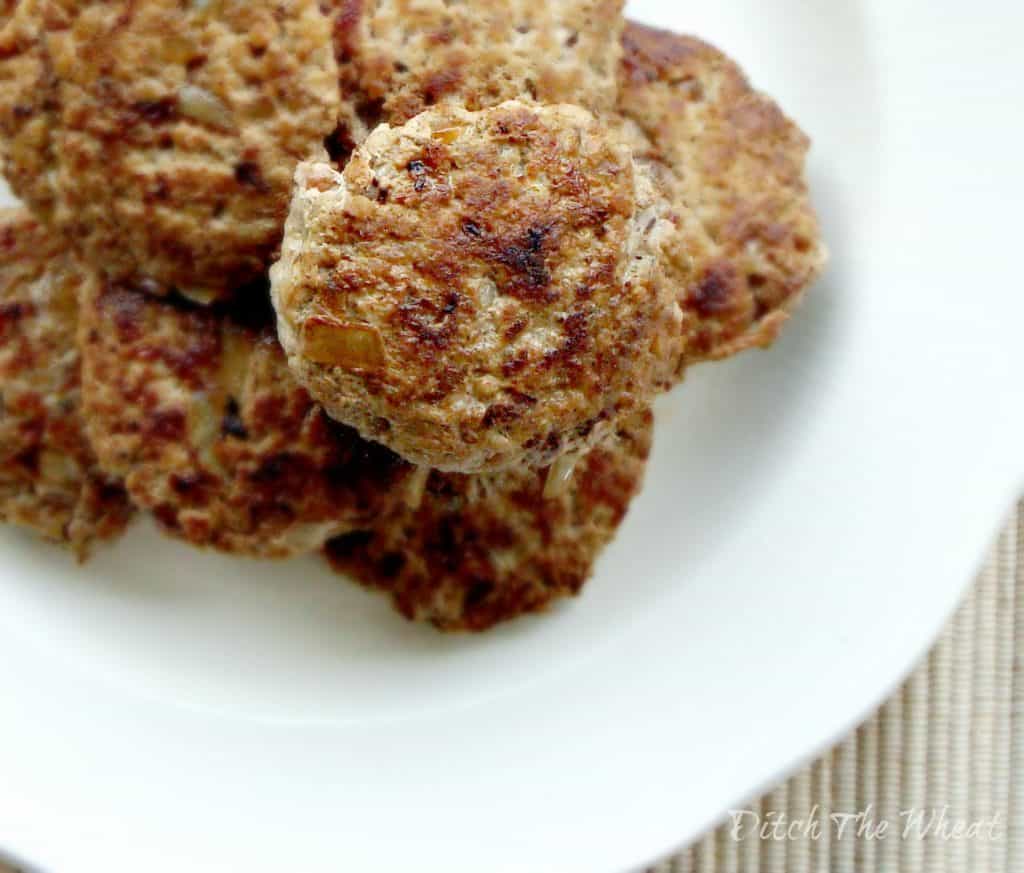 Don't limit breakfast sausages to only breakfast.  Try them as a snack, lunch, dinner etc.  They make great sliders that you could top with sauteed onions.
PSssTTTT ~ I also want you to know about the KETO Bread Cookbook. You can eat bread that is Paleo and Keto friendly.
--> CLICK HERE <--

Breakfast Sausages
Author: Carol Lovett
Recipe type: Breakfast, Snack, Lunch, Dinner
Ingredients
¼ cup of chopped onions
2 cloves of garlic (finely chopped)
¼ tsp cumin
¼ tsp salt
¼ tsp of cayenne pepper
¼ tsp allspice
½ pound of ground pork
*1/4 cup of tomato juice ~ I didn't add it to this batch of breakfast sausages since I was out of it but I recommend it for an additional kick.
Instructions
Saute the onions in a frying pan.
Add the sauteed onions, garlic, cumin, salt, cayenne, allspice, (& tomato juice) to the ground pork.
Mix
Form into 10 small patties
Cook in a frying pan until the meat is no longer pink. Flipping at least once.
Notes
Makes 10 small sausage patties. Consider adding other vegetables/fruit to the patties: green pepper, red pepper, salsa, pineapple, chopped apples etc.
Enjoy,