Welcome to Ditch the Wheat! Before you view the recipe I need to make sure you are aware of this. I hear it all the time... You're asking me to give up bread... Even my type 2 diabetic neighbour refuses to give up bread... There's so many reasons to ditch the bread: - gluten - GMO wheat - simple carbs (that cause weight gain) BUT it's so comforting to bite into a soft piece of bread smeared with butter. What if I told you there's bread you can eat that is Paleo and Keto friendly.
--> CLICK HERE <--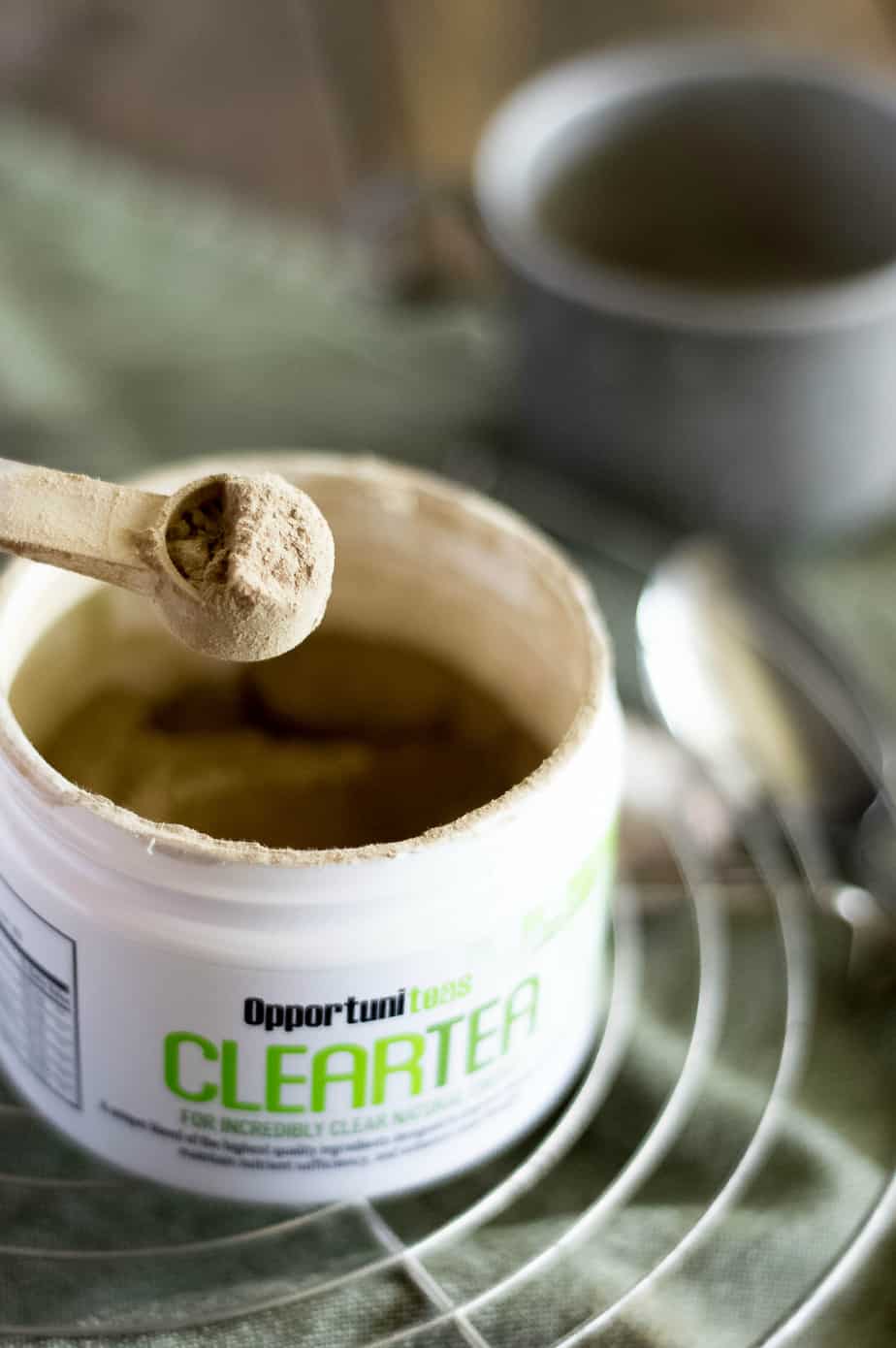 During the month of May I ran a giveaway for three prize packages of ClearTea.  The tea gives you energy and honestly it works.  I've been drinking it almost daily since receiving my container of ClearTea.  On days I forget to drink it in the morning I actually notice the difference.
How the Giveaways Work
This giveaway was sponsored by Opportuniteas.  To qualify for one of the three prizes you needed to sign up for Opportuniteas email newsletter.
GIVEAWAY: ClearTea Prize Packages – $166 Total Value
Greg has graciously provided these prizes Ditch the Wheat readers!
This giveaway provides 3 prizes.  Each prize will go to one person and a person is only eligible for one prize.
Winner of the 1st Prize Value $97.08: Scott
2 Bottles of ClearTea,
1 16oz package Navitas Naturals Chia Seeds
1 16oz jar of Nature's Way Coconut Oil
Scott has been emailed at scott@………………….g.com
Winner of the 2nd Prize Value $34.95: Kay
1 Bottle of ClearTea
Kay has been emailed at ezz………………@mac.com
PSssTTTT ~ I also want you to know about the KETO Bread Cookbook. You can eat bread that is Paleo and Keto friendly.
--> CLICK HERE <--
Winner of the 3rd Prize Value $34.95: Reney
1 Bottle of ClearTea
Reney has been emailed at reney…………….@aol.com
Thanks for entering!