Is Hummus Gluten Free? Not Always
This post contains affiliate links including Amazon affiliate links.
Wondering if hummus is gluten free? You do need to be aware of a few things that makes this dip not gluten free.
I remember when I was growing up, hummus suddenly became this popular dip and my mom was buying it every week. Honestly, it was an easy way to get us to eat our veggies. Very clever mom!
This creamy, flavorful dip can sometimes be filled with gluten. Let's discuss.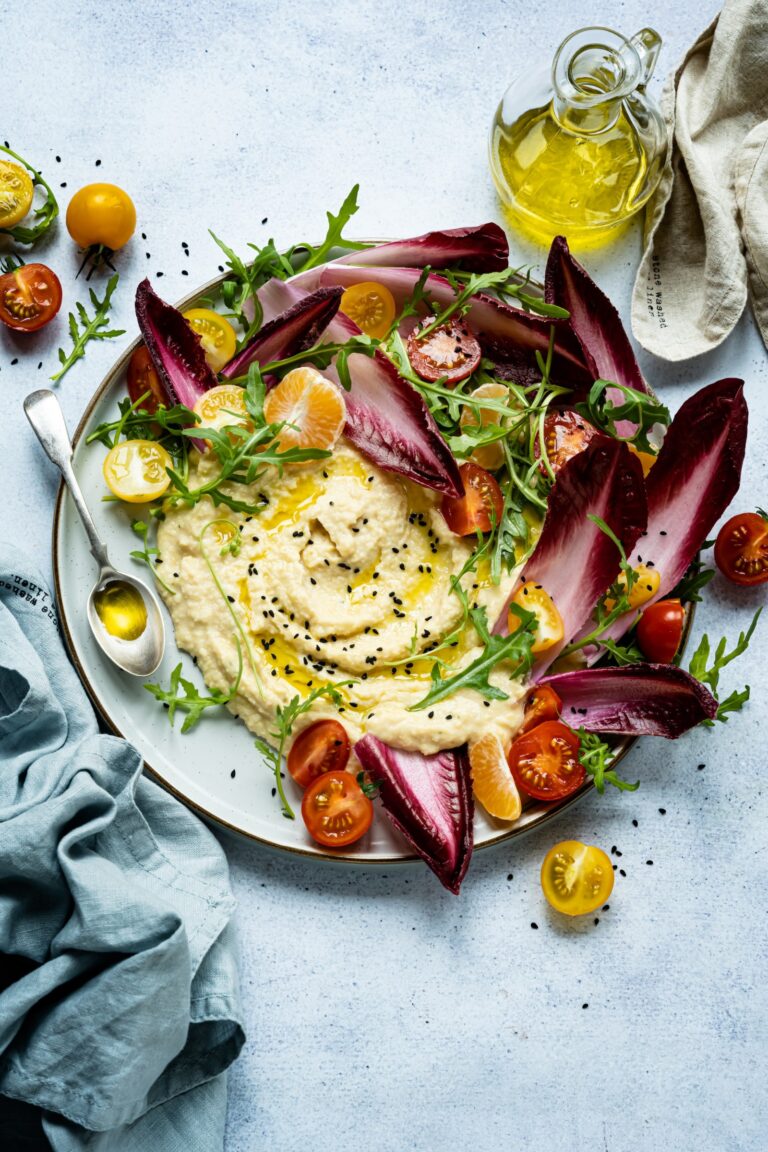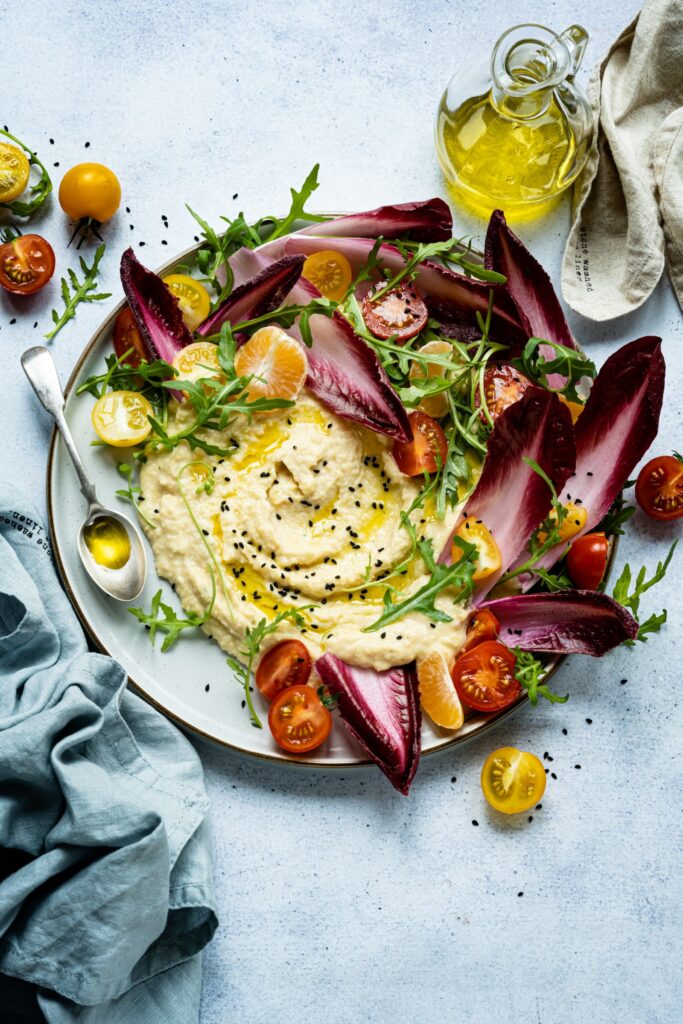 What is Hummus?
Hummus is a Middle Eastern dish that is made from cooked, mashed chickpeas, tahini, olive oil, lemon juice, garlic, and salt.
It is a popular dip for raw vegetables, pita bread, and crackers. It is also used as a sandwich spread and can be added to salads, wraps, bowls, and more.
Hummus Ingredients
The primary ingredients in hummus are chickpeas, tahini, olive oil, lemon juice, garlic, and salt. Tahini is a paste made from ground sesame seeds.
Below are the ingredients for a popular hummus by 365 by Whole Foods Marke.
Cooked Organic Chickpeas (Water, Organic Chickpeas), Organic Tahini (Organic Ground Sesame), Organic Expeller Pressed Canola Oil, Organic Lemon Juice, Organic Garlic, Water, Sea Salt, Citric Acid, Organic Cumin, Organic Paprika. (Source)
How is Hummus Made?
Hummus is made by blending chickpeas, tahini, olive oil, and garlic together until a smooth, creamy consistency is achieved.
Depending on the desired flavor, additional ingredients such as cumin, paprika, parsley, and other spices can be added.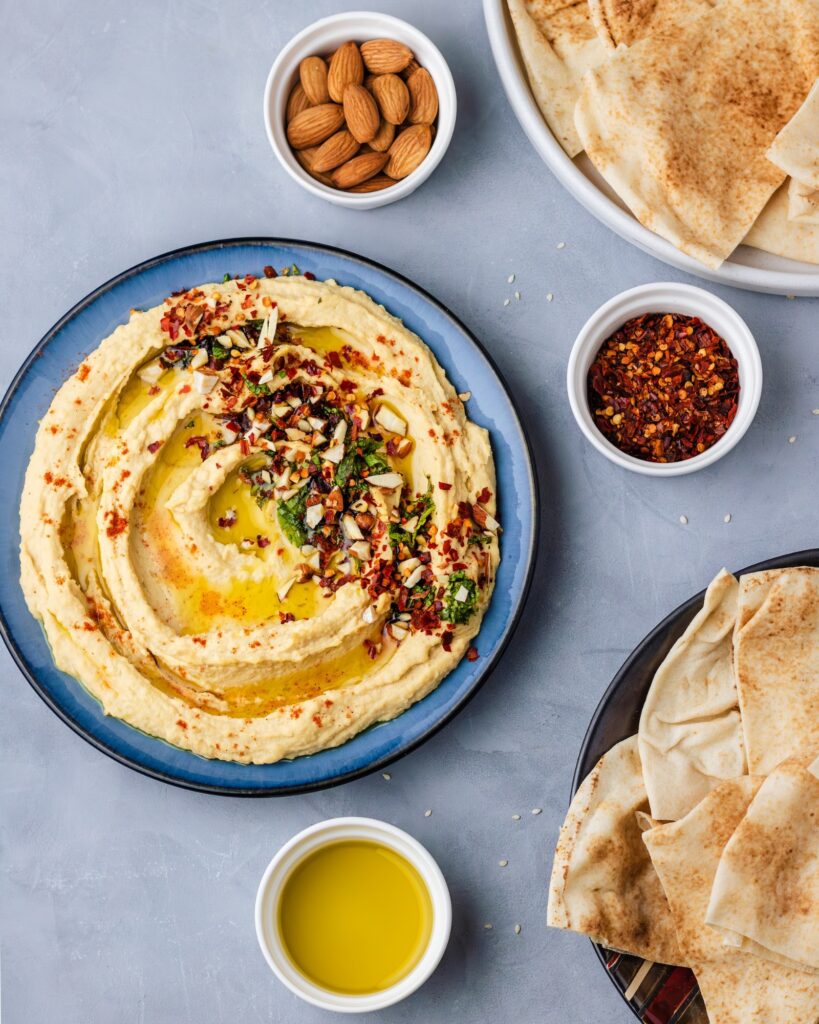 Is Hummus Gluten Free?
Yes, hummus is naturally gluten free as long as it is made with gluten free ingredients. The primary ingredients in hummus, such as chickpeas, tahini, olive oil, lemon juice, garlic, and salt, are all naturally gluten free.
But you need to consider cross-contamination because unless it is created in a dedicated gluten free facility it can become contaminated by other products the facility is making.
So look on the packaging for a notification that it was made in a facility that also manufactures foods containing gluten to know if it was contaminated.
Also, if the hummus is served at a party and people are dipping pita bread into it, it is no longer gluten free.
DISCLOSURE: Not intended for the treatment or prevention of disease, nor as a substitute for medical treatment, nor as an alternative to medical advice. Use of recommendations is at the choice and risk of the reader. Ditch the Wheat is a participant in the Amazon Services LLC Associates Program. As an Amazon Associate I earn from qualifying purchases. I may receive monetary compensation or other types of remuneration for my endorsement, recommendation, testimonial and/or link to any products or services from this blog. I only endorse products that I believe in.
Carol Lovett is the founder of Ditch the Wheat and a Globe and Mail bestselling author of the cookbook, Ditch the Wheat. She has been eating gluten free since 2010. She loves all things food, natural living, and spiritual. She's also a reiki master and crystal healer.