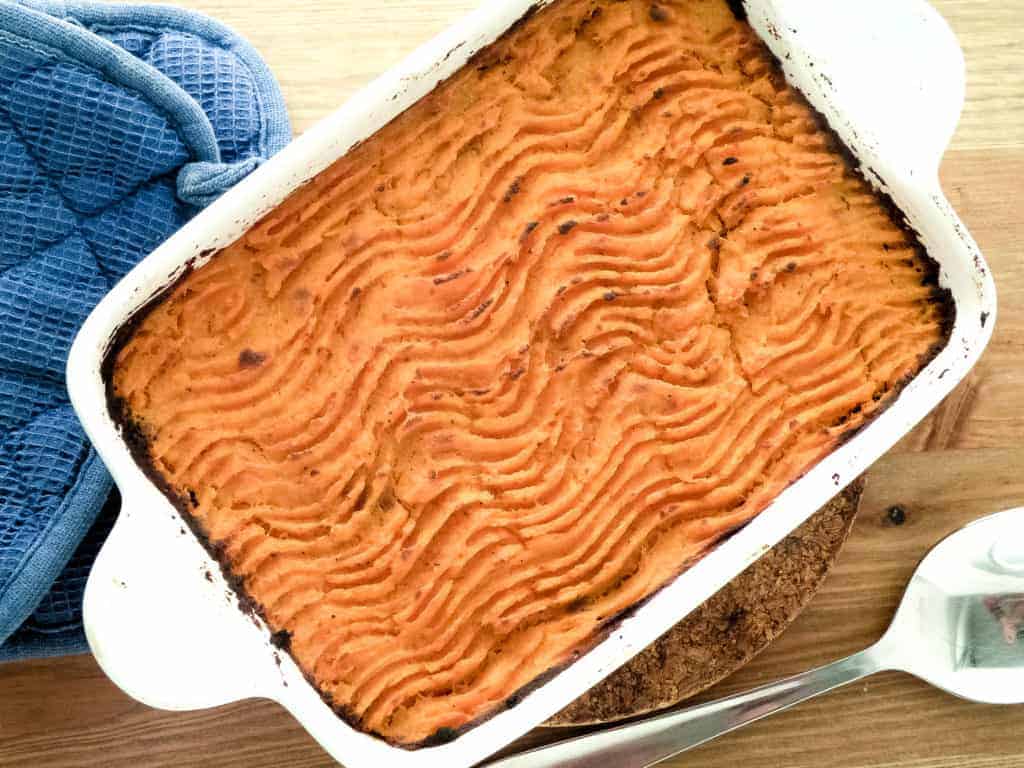 I love cooking & baking and it forces me to attempt so many dishes.  One of those dishes was something that I always turned my nose up at when I was a kid, Shepherd's Pie.  I was a picky eater and I still am.  I'm one of those people who forbid my food touching other food on a plate.  For example, at Thanksgiving my cranberry sauce cannot touch the turkey, instead the turkey must be dipped into the cranberry sauce.  I would love a set of dishes with those t.v. dinner grooves in them that prevent each food group from touching.  Eating paleo shepherd's pie is a huge leap for me.  So many textures intermingle it's overwhelming.  You have the potato top touching the meat and the vegetables mixed in with the meat.  It's gross.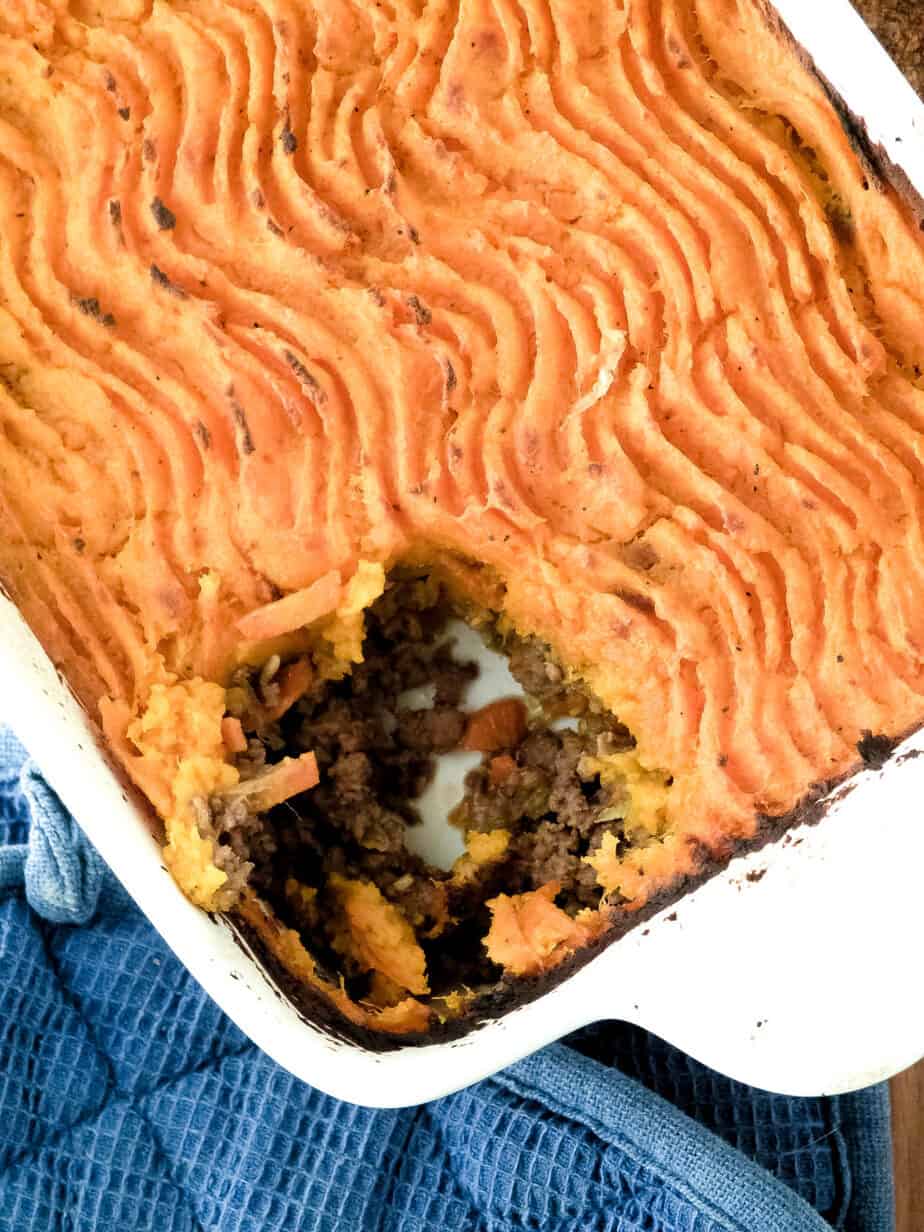 I decided to be brave and make a paleofied, seventh shade of paleo shepherd's pie with a secret ingredient.  Regularly shepherd's pie would contain Worcestershire sauce.  Worcestershire sauce isn't gluten free.  Worcestershire sauce provides that depth of flavour that is needed so I replaced it with barbecue sauce.  *Note – most barbecue sauces contain Worcestershire sauce so you need to pick one with as many "clean" ingredients as you can find and devoid of the gluten filled sauce.

PALEO SHEPHERD'S PIE
Ingredients
Filling:
1 lb. ground beef, raw
1 cup carrot, finely chopped (about 1 carrot)
1 cup onion, finely diced
½ cup celery, finely diced
1 clove of garlic, finely diced
½ cup of beef broth
1 tsp barbecue sauce, (replaces Worcestershire sauce)
Topping:
1 sweet potato, peeled & diced
Instructions
Preheat the oven to 400 degrees F.
Filling:
On medium heat, in a frying pan, sauté carrots, onions and celery. Cook until the onions are translucent.
Add the ground beef, garlic and sprinkle generous amounts of salt and pepper.
Cook until the beef is cooked.
Add the broth and barbecue sauce. Cook on low for 10 minutes.
Place everything in a 6 x8 oven proof dish.
Topping:
Place the sweet potato in a pot of salted water. Turn to a boil and cook until tender. *You can easily put a fork through the sweet potato.
Drain and mash the sweet potato.
Drop spoonfuls of the sweet potato over the beef mixture. Then spread it all over. *I used a fork to create an artistic swirl in the topping.
Bake for 30 minutes. Broil on high for 5 minutes.
Serve warm.
Enjoy,