Welcome to Ditch the Wheat! Before you view the recipe I need to make sure you are aware of this. I hear it all the time... You're asking me to give up bread... Even my type 2 diabetic neighbour refuses to give up bread... There's so many reasons to ditch the bread: - gluten - GMO wheat - simple carbs (that cause weight gain) BUT it's so comforting to bite into a soft piece of bread smeared with butter. What if I told you there's bread you can eat that is Paleo and Keto friendly.
--> CLICK HERE <--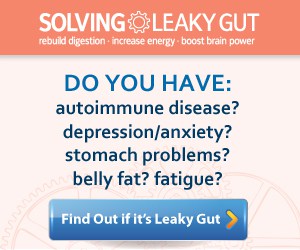 During the beginning of May I ran a giveaway for the Solving Leaky Gut Course!!!

This course is amazing and I got to see it before it was released publicly.  The course was on sale for $297 and now the price has increased to $597.
If you are still dealing with food sensitivities, bloating, IBS and so many more issues you might want to ask yourself, "do I have leaky gut?"  You can take this quiz here and it will inform you if you are at risk based on your issues.
How the Giveaways Work
I paid for this giveaway myself.  I wanted to thank you for being a fan of my site.  I picked this particular course as this month's giveaway because it is a really important topic that you should be thinking about.  Chances are you are eating gluten-free because you react to it not because you decided to stop eating it because it's the latest fad.  Click here to read more about the course.
The winner is:
Raina has been emailed at mmm………….@gmail.com
PSssTTTT ~ I also want you to know about the KETO Bread Cookbook. You can eat bread that is Paleo and Keto friendly.
--> CLICK HERE <--
Thanks for entering!