Welcome to Ditch the Wheat! Before you view the recipe I need to make sure you are aware of this. I hear it all the time... You're asking me to give up bread... Even my type 2 diabetic neighbour refuses to give up bread... There's so many reasons to ditch the bread: - gluten - GMO wheat - simple carbs (that cause weight gain) BUT it's so comforting to bite into a soft piece of bread smeared with butter. What if I told you there's bread you can eat that is Paleo and Keto friendly.
--> CLICK HERE <--
I wanted to let you know my book, Indulge: 70 Grain Free Desserts, is featured in the VGN Spring E-Book Bundle.  If you have been waiting to purchase my book now is the time to get it at a discounted price of $1.50.  In this bundle you get 30 books for $39.  I do not plan on putting my book in a bundle again this year.  Now is the time to purchase.
In this bundle you get:
– 6 Dessert Cookbooks!!!
– 8 Cookbooks
– 6 How-To Books including Skintervention!!!!
– 10 Navigating Health & Lifestyle Books
= 30 e-books at $1.50 each

Dessert Cookbooks: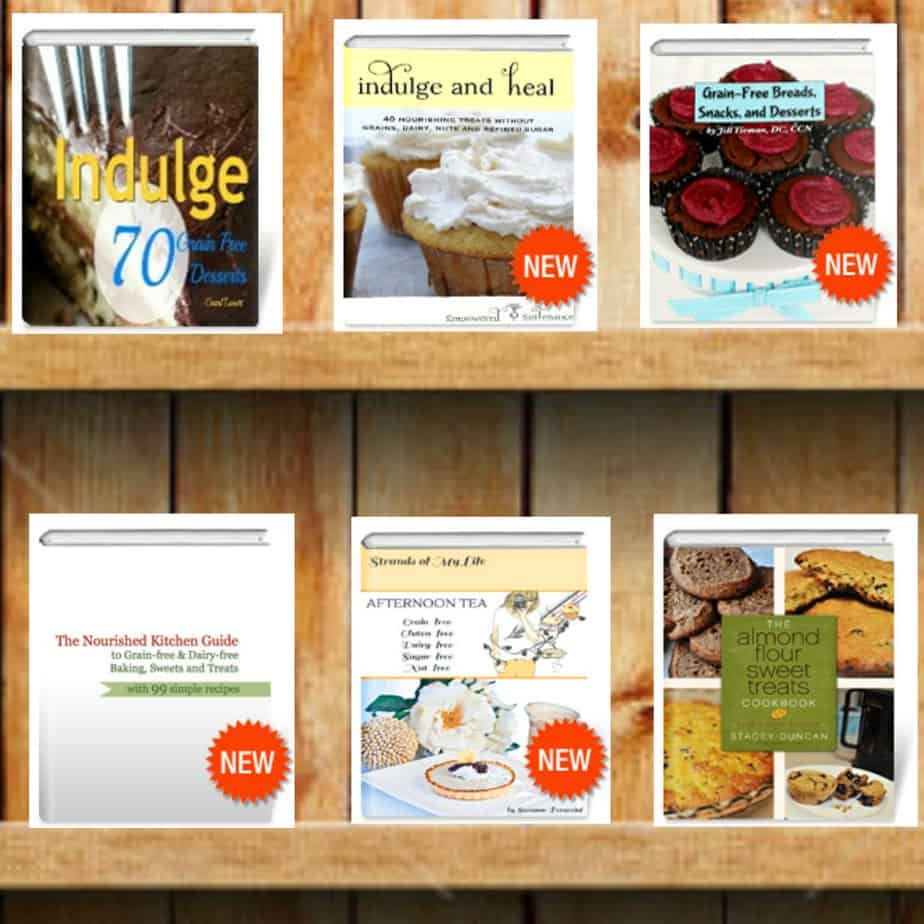 Grain-free Breads, Snacks & Desserts – Jill Tieman of Real Food Forager
Grain-free Desserts – Jennifer McGruther of Nourished Kitchen
Indulge and Heal: 40 Treats Without Grains, Dairy, Nuts and Refined Sugar – Lauren Geersten of Empowered Sustenance
The Almond Flour Sweet Treats Cookbook – Stacey Duncan of Nourished For Free
Indulge: 70 Grain-free Desserts – My cookbook!
Afternoon Tea: Grain, Nut, Dairy and Refined Sugar-Free – Suzanne Perazzini of Strands of My Life
Cookbooks: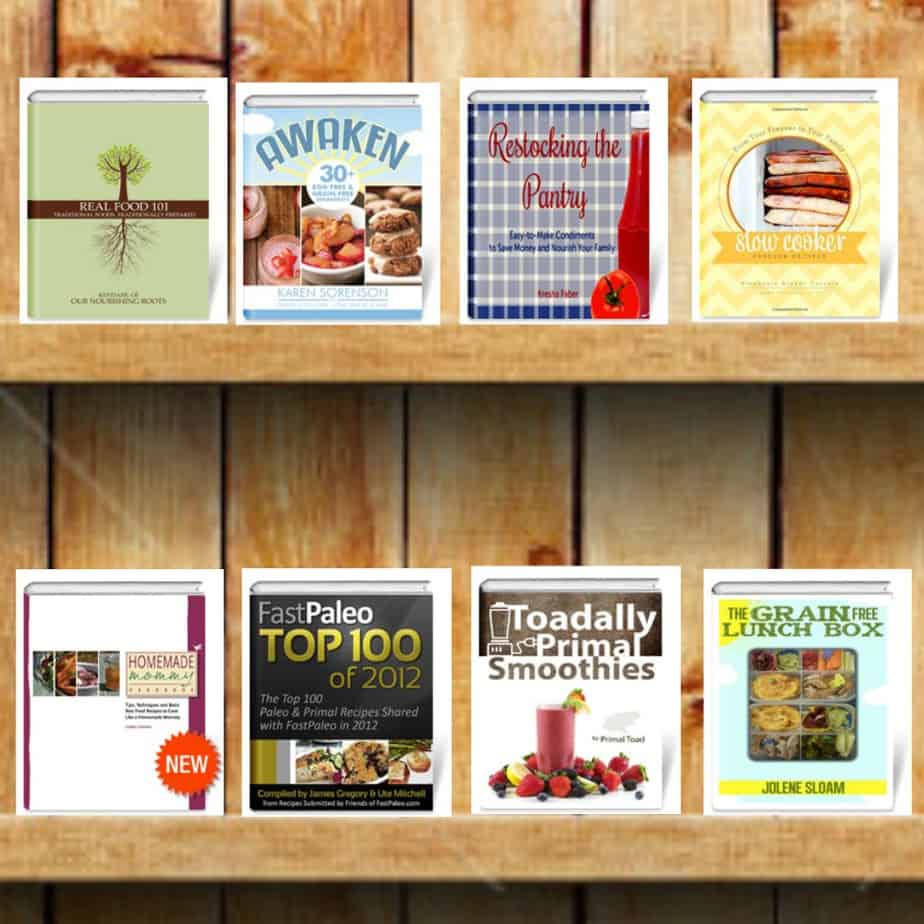 Fast Paleo Top 100 of 2012 – James Gregory of Fast Paleo
Awaken: 30+ Egg-Free and Grain-Free Breakfasts – Karen Sorenson of Living Low Carb One Day at a Time
The Homemade Handbook – Lindsey Gremont of Homemade Mommy
From Your Freezer To Your Family: Slow Cooker Freezer Recipes eCookbook – Stephanie Brandt Cornais of Mama & Baby Love
Toadally Primal Smoothies – Todd Dosenberry of Primal Toad
The Grain Free Lunch Box – Jolene Sloam of Yummy Inspirations
Restocking the Pantry – Kresha Faber of Nourishing Joy
Real Food 101 – Kendahl Millecam of Our Nourishing Roots

How-To Books: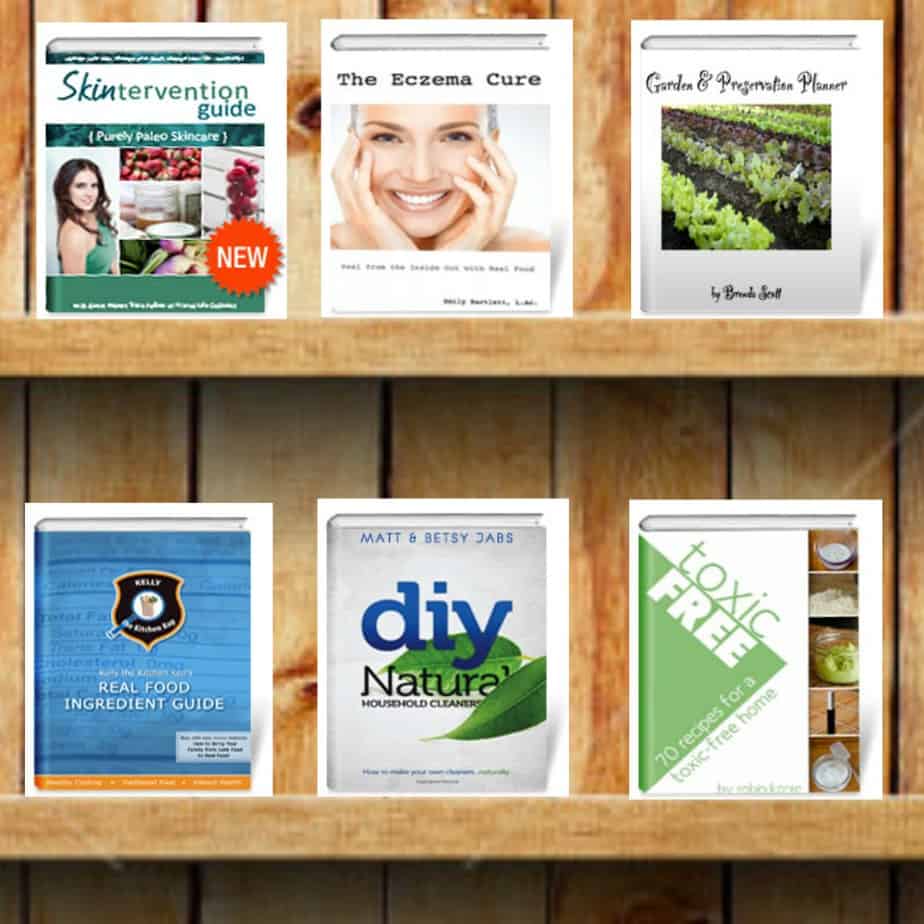 Skintervention – Liz Wolfe of Cave Girl Eats
DIY Natural Household Cleaners – Matt & Betsy Jabs of DIY Natural
Toxic Free: 70 Recipes for a Toxic-free Home – Robin Konie of Thank Your Body
The Eczema Cure – Emily Bartlett of Holistic Squid
Garden and Preservation Planner – Brenda Scott of Well Fed Homestead
Real Food Ingredient Guide – Kelly the Kitchen Kop
PSssTTTT ~ I also want you to know about the KETO Bread Cookbook. You can eat bread that is Paleo and Keto friendly.
--> CLICK HERE <--
Navigating Health and Lifestyle Books:
Simple Natural Health – Nina Nelson of Shalmom Mama
Nourishing Our Children – Sandrine Love of Nourishing Our Children
Nourished Baby (Completely Revised) – Heather Dessinger of Mommypotamus
Real Food Nutrition FOR KIDS! – Kristen Michaelis of Food Renegade
The Nourished Metabolism – Elizabeth Walling of The Nourished Life
Real Food For Real Life – Emily Benfit of Butter Believer
Eat For Heat – Matt Stone of 180 Degree Health
Diet Recovery 2 (Completely Revised) – Matt Stone of 180 Degree Health
Your Custom Homestead – Jill Winger of The Prairie Homestead
Get Your Fats Straight – Sarah Pope of The Healthy Home Economist
Now is your chance to take advantage of incredible savings!  This week only — get 30 e-books for $39!
That's less than $1.50 per e-book — a savings of over 90%!
Download all 30 e-books now for this LOW price and read them at your leisure — on your Kindle, iPad, iPhone or computer.

Enjoy,