This post contains affiliate links including Amazon affiliate links.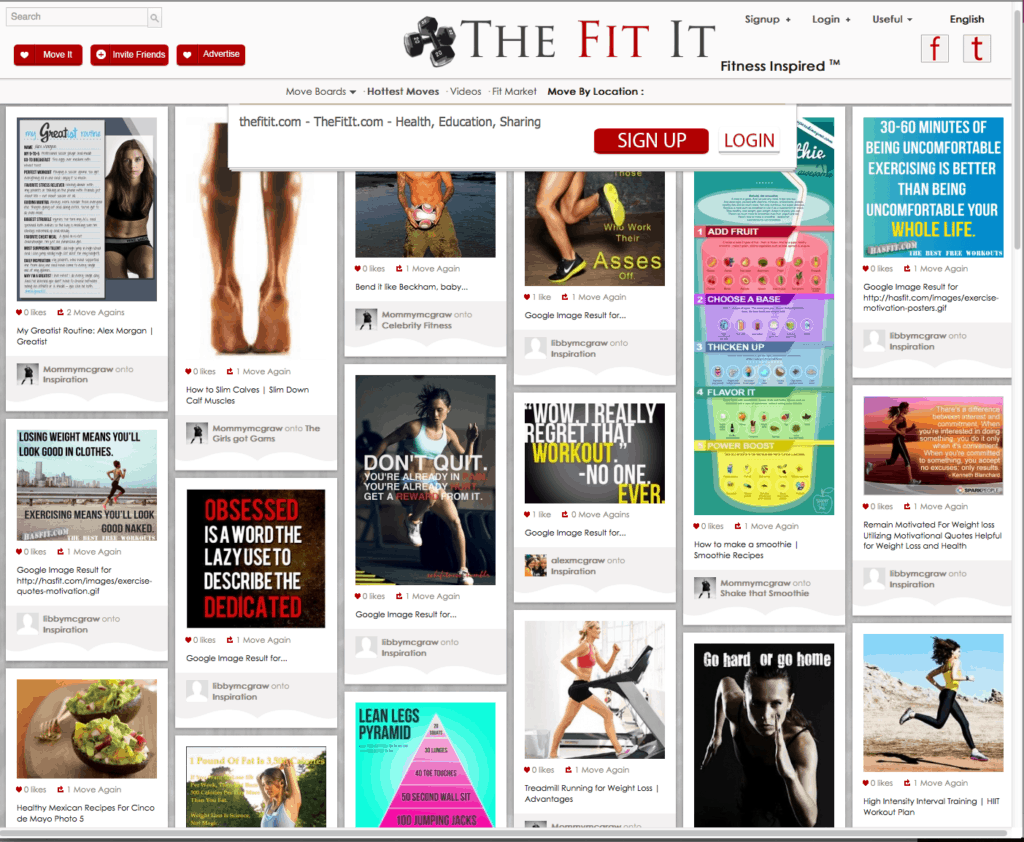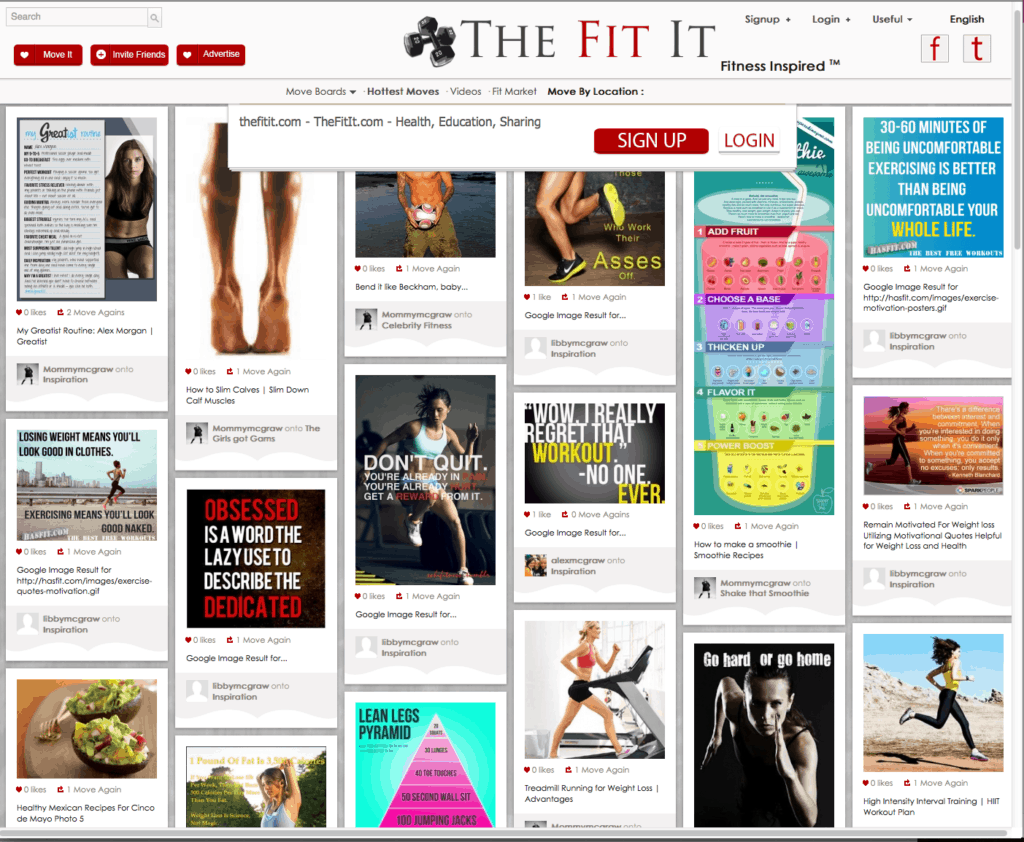 I find it inspiring to look at pictures.  Sometimes it is pictures of food (mMMmm), sometimes babies (so cute, I want one), puppies dogs fall into this category too, heroes and finally fitness pictures.  One picture can say 1000 words in one glance.  The image can provoke an action powerful enough to change your life.  I find the images on the site, The Fit It, powerful.
I enjoy fitness for how it empowers me.  I have a healthy attitude towards fitness.  I usually go to the gym about 3 days a week, turn on the food network and start having fun with the balance balls.  Routines can get boring and need switching up.  The Fit It offers so many, like really SO MANY, pictures with 10 minute fitness ideas.  I'll never need to sign up for a personal trainer.  Thank you The Fit It for saving me hundreds of dollars.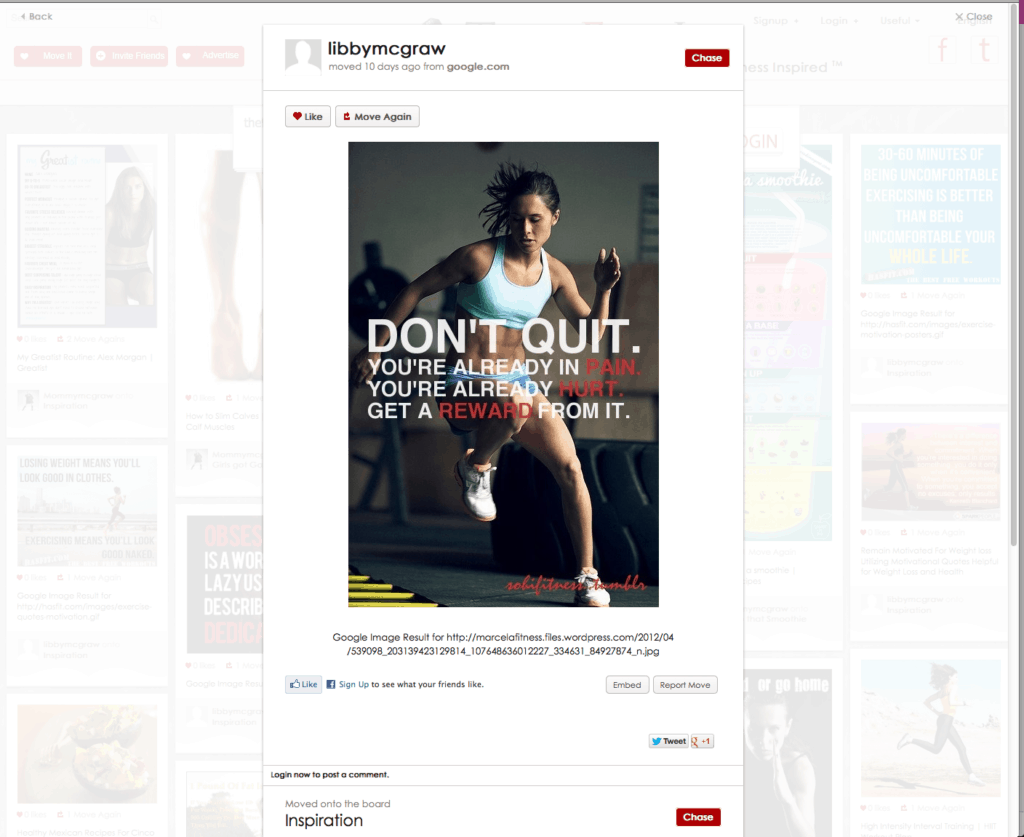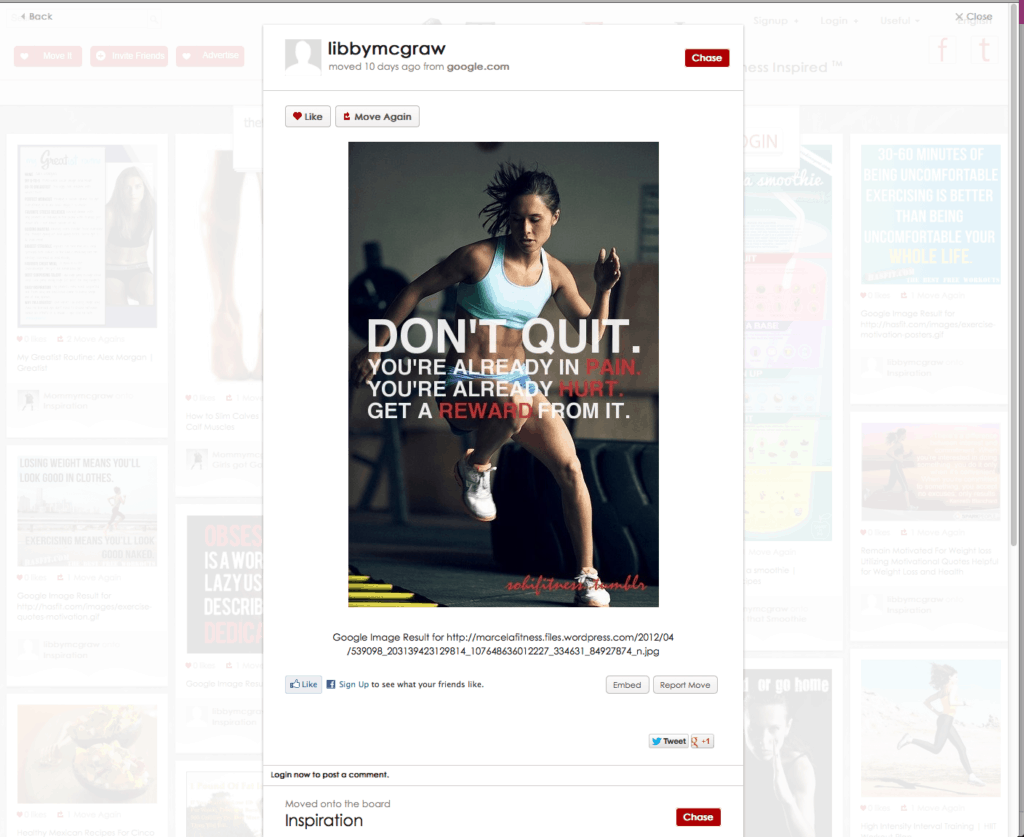 The World's First & Only Pinning Community for Fitness Enthusiasts
The Fit Its strength is in its "Pinterest" like setting.  It makes fitness resources and concepts available in one location.  Meaning it offers quick reference for my fitness journey.  I can easily see what I need by looking up my board that I "moved" pictures to.
In The Fit It world you call a "pin" a "move."  Kind of like how fitness makes you move to achieve results.  I've been playing around with the site and have setup a quick tutorial on how to use The Fit It.

The Fit It
First you visit the site by clicking on this address: thefitit.com/
You enter your account info
Click a few things you like so the site can suggest people to follow
Get the move it button.  You drag the button to the toolbar of your internet browser.  Then you can move my recipe pictures to The Fit It.
You can "like" pictures.  I do that a lot!
Create a board
Browse through The Fit It and "move" pictures to boards
Start sharing the love by "moving" your friend's pictures to the site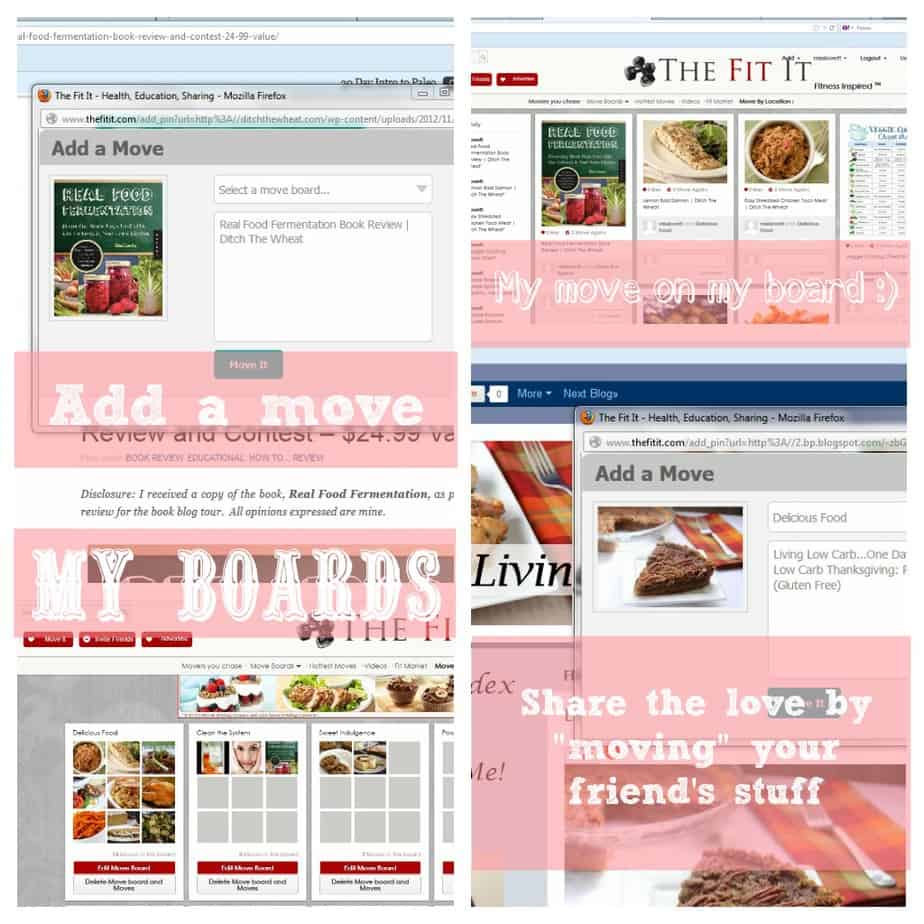 The Fit It might first appear as a Pinterest inspired site but it is moving in the direction of being your one stop place for fitness.  Heather McGraw, the owner of The Fit It let me in on some future additions for the site.  It's a secret I've been allowed to share with you.  In the next few months you will soon see tools and applications, like a calorie tracker.
Enjoy,
DISCLOSURE: Not intended for the treatment or prevention of disease, nor as a substitute for medical treatment, nor as an alternative to medical advice. Use of recommendations is at the choice and risk of the reader. Ditch the Wheat is a participant in the Amazon Services LLC Associates Program. As an Amazon Associate I earn from qualifying purchases. I may receive monetary compensation or other types of remuneration for my endorsement, recommendation, testimonial and/or link to any products or services from this blog. I only endorse products that believe in.